A Collection in
Alexandria Library
Local History/Special Collections
Accession Number 18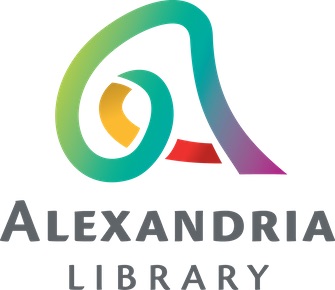 Repository
Alexandria Library, Local History/Special Collections
Accession Number
18
Title
Henry C. Hart Correspondence, 1864-1872
Physical Characteristics
1 box (0.25 linear feet)
Language
English
---
Access Restrictions
There are no restrictions.
Use Restrictions
There are no restrictions.
Preferred Citation
Henry C. Hart Correspondence, Accession #18, Alexandria Library, Local History/Special Collections, Alexandria, Va.
Acquisition Information
Unknown.
Henry (Hank) C. Hart served in Company H, 204th Regiment, Pennsylvania Volunteers. His cousin, John C. Hart, was stationed at the Camp of the 100 P.E.E. in Petersburg, Virginia. Henry wrote to his parents who apparently were named John and Mary Nixon and who lived in Ohioville, Beaver County, Pennsylvania. The discrepancy in the last names is unexplained by the letters.
Most of these papers are letters from Henry C. Hart to his parents, John and Mary Nixon, who also received two letters from their nephew, John C. Hart. The letters relate to camp life in a number of Northern Virginia and Washington, D.C. locations: Soldiers Rest, Alexandria; Camp or Fort Reynolds, D.C.; Fort Sumner, D.C.; Rectortown, Fauquier County; Vienna, Virginia; Flint Hill, Rappahannock County; and Fairfax Station. Henry writes about breaking colts for the army, his health, wounded comrades, and his needs for food, clothes, boots, writing paper and stamps. He describes his delight at seeing Washington for the first time.
There are also letters to the Nixons from Thompson Todd, and a bill for a list of merchandise to John Nixon from A.Y. Montgomery.
Henry C. Hart's letters are in chronological order and foldered by location. John C. Hart's, Thompson Todd's, and miscellaneous papers are at the end.
Hart, Henry C.
Hart, John C.
United States--History--Civil War, 1861-1865--Personal narratives
---
Henry C. Hart, Fort Reynolds, September 6, 1864; November 15, 1864. 18:1, Box-folder
Henry C. Hart, Fort Sumner, September 19, 1864. 18:2, Box-folder
Henry C. Hart, Soldiers Rest, October 20, 1864. 18:3, Box-folder
Henry C. Hart, Rectortown, October 25 and 28, 1864. 18:4, Box-folder
Henry C. Hart, Vienna, Virginia, December 13, 1864; March 23, 1865; April 4 and 14, 1865. 18:5, Box-folder
Henry C. Hart, Flint Hill, February 15, 22, and 27, 1865; May 24, 1865. 18:6, Box-folder
Henry C. Hart, Fairfax Station, June 19, 1865. 18:7, Box-folder
Henry C. Hart, Smith's Ferry, Pennsylvania, April 24, [1865?]. 18:8, Box-folder
Miscellaneous envelopes, letters, bill, 1865-1870. 18:9, Box-folder
Thompson Todd and Caroline Todd to John and Mary Nixon, June 15, 1860-February 6, 1872. 18:10, Box-folder
John C. Hart, Camp of the 100 Petersburg, November 4, 1864; December 1, 1864. 18:11, Box-folder