A Collection in
the Archives and Special Collections Department of the L. Douglas Wilder Library
Accession Number MS-0002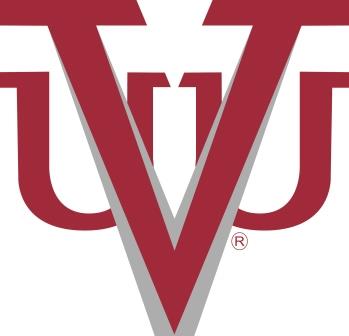 Archives and Special Collections Department, L. Douglas Wilder Library, Virginia Union University
L. Douglas Wilder Library
Virginia Union University
1500 North Lombardy Street
Richmond, Virginia 23220
USA
Phone: (804) 278-4124
Fax: (804) 257-5818
Email:
sksteven@vuu.edu
URL:
http://www.vuu.edu/library/archives2.htm
© 2002 By Virginia Union University. All rights reserved.
Funding: Web version of the finding aid funded in part by a grant from the National Endowment for the Humanities.
Processed by: Cathy Lynn Mundale
Repository
Archives and Special Collections Department, L. Douglas Wilder Library, Virginia Union University
Accession number
MS-00002
Title
Robert Deane Pharr Papers 1978
Physical Characteristics
1.0 linear feet
Creator
Robert Deane Pharr Papers
Language
English
---
Access
There are no restrictions.
Use Restrictions
There are no restrictions.
Preferred Citation
Robert Deane Pharr Papers, MS-0002, Archives and Special Collections Department, L. Douglas Wilder Library, Virginia Union University
Acquisition Information
Received from Robert Deane Pharr, 1978.
Processing Information
Collection processed in June 1998
---
Waiter and novelist Robert Deane Pharr was born July 05, 1916 in Richmond, VA to John Benjamin (minister) and Lucie Deane Pharr (schoolteacher). He was raised in New Haven, CT and returned south to attend school. He was graduated from Virginia Union University (B.A., 1939) and did graduate work at Fisk, Columbia and New York Universities. He pursued his interest in writing at Virginia Union, where he was an editor on the school newspaper, and at Fisk. His race and medical history, a three year sanitorium stay for tuberculosis and a battle with alcoholism, limited his career opportunities and he became a waiter, working in exclusive resort hotels and private clubs.
Pharr's first novel, The Book of Numbers, was published in 1969 to critical praise. The story of an illegal lottery system in a southern town during the depression (reputedly based on Richmond's Jackson Ward), the book won favorable reviews for its realistic portrayal of Black Americans. The next three novels, S.R.O., The Welfare Bitch, and The Soul Murder Case, were less successful portrayals of crime and addiction in a Black urban setting. His fifth novel, Giveadamn Brown, relates the experiences of Lawrence "Giveadamn" Brown who moves from Florida to Harlem and takes over the empire of his kinsman, crime boss Harry Brown. The book is described as a thriller that follows Brown through his transition from naif to con man.
Robert Deane Pharr died during surgery for an aneurysm on April 01, 1992 in Syracuse, NY.
These papers consist chiefly of a draft and galleys for the book Giveadamn Brown. The draft is Pharr's original typescript and the galleys are printed by the publisher, Doubleday. The correspondence and clippings consist of a letter enclosed with the draft sent to Virginia Union and two clippings from Richmond newspapers regarding the novel.
Collection is arranged by subject.
Series 1. Correspondence and Clippings 1978
3 items
The correspondence consists of a letter dated June 05, 1978, from Pharr to Verdelle V. Bradley, Virginia Union Librarian, that he enclosed with the original draft and which states "from time to time I will be sending you more papers". The two 1978 clippings are from Richmond newspapers; one lists Giveadamn Brown as one of the year's top fiction choices, and the other profiles Pharr's return to Richmond for a Giveadamn Brown book signing.
Box-folder 1.1

Correspondence and Clippings 1978

3 items
4 items
The approximately 700 page draft is annotated with Pharr's changes and comments and includes quite a bit of unpublished material. The draft is folded as it was found, and seems to be slightly out of chapter order. The proof and galleys are also annotated, though considerably less so.
Box-folder 1.2-1.8

Giveadamn Brown-draft

Box-folder 2.9

Giveadamn Brown-final gallery

Box-folder 2.10

Giveadamn Brown-foundry proof

Box-folder 2.11-2.13

Giveadamn Brown-reader's gallery