A Collection in
Special Collections
Collection Number Ms2015-025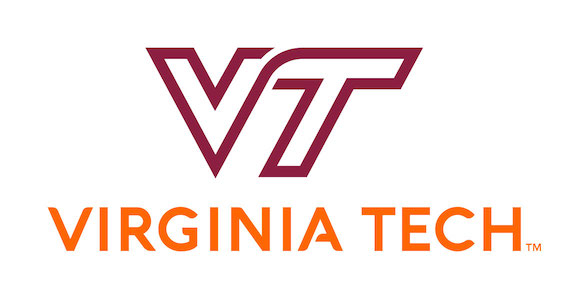 Special Collections, Virginia Tech
Special Collections, University Libraries (0434)
560 Drillfield Drive
Newman Library, Virginia Tech
Blacksburg, Virginia 24061
USA
Phone: (540) 231-6308
Fax: (540) 231-3694
Email:
specref@vt.edu
URL:
http://spec.lib.vt.edu/
©2015 By Virginia Tech. All rights reserved.
Processed by: Ryan Mair, Special Collections
Repository
Special Collections, Virginia Tech, Blacksburg, Va.
Collection Number
Ms2015-025
Title
Adin B. Underwood Papers, 1861-1926
Physical Characteristics
0.2 cu. ft. 1 folder
Creator
Underwood, Adin B., (Adin Ballou)
Language
English
Abstract
This collection comprises the papers of Brigader General Adin. B Underwood. The papers contain photocopies of Civil War-era correspondence written to Underwood by his wife and sister-in-law and Underwood's written requests to his superiors for leave from duty. The collection also consists of Underwood's pension records, his pay and muster sheets from his time in the Union Army, and his wife's applications for a widow's pension after his death in 1888. This collection includes a short history of the Thirty-Third Massachusetts Infantry, Union Army, a unit with which Underwood served during the Civil War.
---
Access Restrictions
Collection is open for research.
Use Restrictions
Permission to publish material from the Adin B. Underwood Papers must be obtained from Special Collections, Virginia Tech.
Preferred Citation
Researchers wishing to cite this collection should include the following information: Adin B. Underwood Papers, Ms2015-025, Special Collections, Virginia Tech, Blacksburg, Va.
Acquisition Information
The Adin B. Underwood Papers were donated to Special Collections in 2004.
Processing Information
The processing, arrangement, and description of the Adin B. Underwood Papers was completed in July 2015.
---
Adin B. Underwood (1828-1888) graduated from Brown University, studied Law at Harvard School of Law, and settled in Boston, Massachusetts, with his wife Jane. He joined the Union Army at the start of the Civil War and was made a Captain in the 2nd Massachusetts Infantry. Promoted to Major, he transferred to the 33rd Massachusetts Infantry and rose to the rank of Colonel. Underwood was wounded at the Battle of Wauhatchee in 1863 and appointed Brigader General of Volunteers. He later became a brevet Major General in 1865. Underwood officially mustered out in 1866 and returned to Boston. He was surveyor for the port of Boston for 20 years and wrote "Three Years' Service of the Thirty-Third Massachusetts Infantry " in 1881.
This collection contains photocopies of the papers of Brigader General Adin B. Underwood. The papers include personal correspondence with transcriptions, Underwood's Union Army pension records, and a detailed history of the 33rd Massachusetts Infantry Regiment, Union Army, in which Underwood served.
Dating 1861 to 1865, the correspondence includes photocopies and transcriptions of letters written to General Underwood in Tennessee and Washington, D.C., by his wife Jane in Newtonville, Massachusetts, and his sister-in-law Maria, who resided in Brooklyn, New York. The letters written to Underwood pertain mostly to family matters and well wishes. Also in the correspondence are personal letters sent to Jane Underwood from her sister Maria, a Mrs. J. McQuesten, and an unknown sender regarding Adin's health and updates about friends and family. Lastly, the correspondence includes requests by General Underwood for leave of duty and the subsequent replies from his commanding officers, which are not transcribed.
The pension records span from 1861 to 1926. The records include photocopies of muster sheets for the 2nd and 33rd Massachusetts Infantry Regiments, USA, casualty and wounded reports, and pension forms and affidavits regarding Underwood. Orders from Adjutant General E.D. Townsend of the Union Army Headquarters request removal of Underwood's name from the 33rd Massachusett's regimental muster roll after he accepted his appointment to Brigader General. The pension records also contain forms completed by Underwood establishing his retirement pension. Lastly, forms and affidavits completed by Jane Underwood request her widow's pension following the death of Adin Underwood in 1888.
The Thirty-Third Massachusetts Infantry Regimental History details the recruitment and organization of the regiment in 1862. The document lists all forty-five battles and actions the regiment took part in for the duration of the war. The document also details the total wounded and killed as well as the mustering out and discharge of the surviving men of Thirty-Third after the end of the Civil War.
The collection is arranged by type of material.
---
Persons:

Underwood, Adin B., (Adin Ballou)

Subjects:

Civil War
United States--History--Civil War, 1861-1865
---
Folder 1
Correspondence, 1861-1865
Folder 1
Pension Records, 1861-1926
Folder 1
"Thirty-Third Massachusetts Infantry" Regimental History, 1887
Underwood, Adin B., (Adin Ballou)