A Collection in
Special Collections
Collection Number Ms2001-020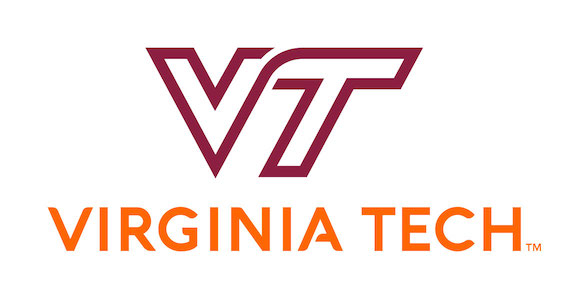 Special Collections, Virginia Tech
Special Collections, University Libraries (0434)
560 Drillfield Drive
Newman Library, Virginia Tech
Blacksburg, Virginia 24061
USA
Phone: (540) 231-6308
Fax: (540) 231-3694
Email:
specref@vt.edu
URL:
http://spec.lib.vt.edu/
2020 (CC0 1.0)
Processed by: Jenna Slezak, Student Assistant, and Laurel Rozema, Archivist, Special Collections
Repository
Special Collections, Virginia Tech, Blacksburg, Va.
Collection Number
Ms2001-020
Title
NASA Project Tapes, 1963-1966
Physical Characteristics
0.4 Cubic Feet; 1 box
Creator
United States. National Aeronautical and Space Administration
Language
English
Abstract
This collection contains 16 reel to reel audio tapes of various NASA projects from 1963 through 1966. These tapes include news conferences from Kennedy Space Center and pertaining to Projects Gemini and Mercury, John Glenn, Gus Grissom, and other astronauts. These tapes also include some recordings of launchings and landings from these projects.
---
Access Restrictions
Collection is open for research.
Use Restrictions
Permission to publish material from the NASA Project Tapes must be obtained from Special Collections, Virginia Tech.
Preferred Citation
Researchers wishing to cite this collection should include the following information: NASA Project Tapes, Ms2001-020, Special Collections, Virginia Tech, Blacksburg, Va.
Acquisition Information
This collection was donated to Special Collections in June 2001.
Processing Information
The processing, arrangement, and description of the NASA Project Tapes commenced and was completed in January 2020. Minimal description was completed in 2014.
---
This collection comprises 16 reel to reel audiotapes of various NASA projects and news conferences from the Kennedy Space Center from 1963 through 1966. The tapes pertain to Project Mercury and Project Gemini (3, 4, 5, 7, 9, and 11). Some tapes include audio of launching and landing from the projects. The crew members included from Project Mercury are John Glenn, Scott Carpenter, Walter M. Shirra, and L. Gordon Cooper, and the crew members from Project Gemini are Gus Grissom, James A. McDivitt, Edward H. White II, Eugene A. Cernan, Thomas P. Stafford, Pete Conrad, Gordon Cooper, Frank Borman, Jim Lovell, and John Young.
The collection is primaily arranged chronologically.
---
Subjects:

Archives of American Aerospace Exploration (AAAE)
Science and Technology

Organizations:

United States. National Aeronautical and Space Administration
---
box-reel 1
1
Audio Reel, Glenn #1
box-reel 1
2
Audio Reel, Glenn #2, 1962-02-20
box-reel 1
3
Audio Reel, Executive Board, Glenn #3, 1962-02-20
box-reel 1
4
Audio Reel, 1962-04-07
Scope and Content
Side 1 - Meeting
Side 2 - John Noble (?)
box-reel 1
5
Audio Reel, 1962-05-24, 1969-06-08
Scope and Content
Side 1 - Carpenter #2 landing
Side 2 - Tennesse Ernie Ford
box-reel 1
6
Audio Reel, 1962-05-24
Scope and Content
Side 1 - Second Astronaut, Carpenter #1
Side 2 - Little over 3 hours of flight, thru 11:41am
box-reel 1
7
Audio Reel, 1962-10-03
Scope and Content
Side 1 - Third Astronaut (Walter) Wally M. Shirra
Side 2 - Walter M. Shirra - almost 1st half of 2nd side, Lots of Pete towards end
box-reel 1
8
Audio Reel, 1963-05-15
Scope and Content
Side 1 - L. Gordon Cooper's take off
Side 2 - Grace Carr
box-reel 1
9
Audio Reel, Kennedy, 1963-11-22
box-reel 1
10
Audio Reel, Kennedy #2
box-reel 1
11
Audio Reel, 1965-06-03, 1965-06-07
Scope and Content
Gemini 4 flight take off about 10:15am, McDivitt, White - last part of the tape
box-reel 1
12
Audio Reel, 1965-06-07, 1965-06-10, 1965-06-11
Scope and Content
Side 1 - Landing of Gemini 4
Side 2 - Last half - landing from Wasp and boarding plane for Houston, Very last - news conference
box-reel 1
13
Audio Reel, 1965-06-11, 1966-06-03, 1966-06-06, 1966-09-12
Scope and Content
Side 1 - News Conference of McDivitt and White
Side 2 - Launching, Cernan and Stafford, Successful landing of Gemini 9, Gemini 11 - just a few feet left on end
box-reel 1
14
Audio Reel, Cooper and Conrad Gemini V, 9:00am, 8 day mission, 1965-08-21
box-reel 1
15
Audio Reel, 1965-10-25, 1965-12-04, 1965-12-18, 1966-03-26, 1966-05-18
Scope and Content
Side 1 - Shirra and Stafford did not go, Atlas Agena did not go, Gemini VII Frank Borman - Jim Lovell, Splash down, 9:05am
Side 2 - News report of Neil Armstrong, David Scott, not all used, Agena - 10:15am lost the bird, Gemini 9 scrubbed for today
box-reel 1
16
Audio Reel
Scope and Content
Side 1 - Gemini III "Molly Brown", 2-man shot, Grissom, Young
Side 2 - Splash down, News conference