A Collection in
Special Collections
Collection Number Ms2013-028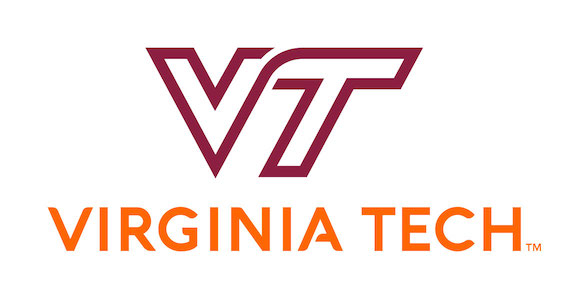 Special Collections, Virginia Tech
Special Collections, University Libraries (0434)
560 Drillfield Drive
Newman Library, Virginia Tech
Blacksburg, Virginia 24061
USA
Phone: (540) 231-6308
Fax: (540) 231-3694
Email:
specref@vt.edu
URL:
http://spec.lib.vt.edu/
©2015 By Virginia Tech. All rights reserved.
Processed by: Kira A. Dietz, Archivist, Special Collections
Repository
Special Collections, Virginia Tech, Blacksburg, Va.
Collection Number
Ms2013-028
Title
Culinary Ephemera Collection, c.1900s-present
Physical Characteristics
0.5 cu. ft. 1 box; 1 oversize folder
Language
English
Abstract
The Culinary Ephemera Collection was established in 2013. The collection consists of materials in a variety of formats (postcards, menus, children's activities, advertising pamphlets, and more) that relate to food, nutrition, and medicine, dating from the early 19th century to the present.
---
Access Restrictions
Collection is open for research.
Use Restrictions
Permission to publish material from Culinary Ephemera Collection must be obtained from Special Collections, Virginia Tech.
Preferred Citation
Researchers wishing to cite this collection should include the following information: Culinary Ephemera Collection, Ms2013-028, Special Collections, Virginia Tech, Blacksburg, Va.
Acquisition Information
Initial materials in the Culinary Ephemera Collection consisted of several purchases made and donations received in 2012 and 2013. Additional materials are expected in the future.
Processing Information
The processing, arrangement, and description of the Culinary Ephemera Collection was completed in July 2013. Further description is expected as new materials are added to the collection. Additional description and reorganization of the collection was completed in September 2015 and February 2017.
---
The Culinary Ephemera Collection was established in 2013. The collection consists of materials in a variety of formats that relate to food and nutrition, dating from the early 19th century to the present (although many of the materials are undated). Materials include: advertising and promotional materials for food products, games and other children's activities, menus from restaurants and events, pamphlets on nutrition and health topics, notecards inspired by food products and food publications, and postcards.
The collection is arranged in series by material format. Additional series (and possibly subseries) are expected as the collection expands.
Series I: Advertising and Promotional Materials includes broadsides and other single sheet advertisements, product labels, and a variety of trade cards. Advertised items include food technology and production items like stoves and small appliances, agricultural products, and individual foods and companies like Carnation and Kellogg. This series contains a set of trade cards from Libby Meats featuring image of and quotes from Shakespeare, miniature trade cards with calendars, and a large Royal Baking Powder broadside, among other ephemera.
Series II: Games and Puzzles contains puzzles intended for play cocktail or theme parties, as well as items for children from restaurants and product boxes and trivia/informational tools.
Series III: Menus includes printed menus for locations and restaurants for adults and children.
Series IV: Nutrition and Health consists of informational pamphlets on diseases and specific illnesses, as well as their treatment, plus advertisements and information on patent and practical medicines, and a small group of items relating to nutrition. This series includes ephemera specific to children's health and nutrition.
Series V: Correspondence Artifacts consists of postcards and notecards featuring food products, food labels, and images from institutions with agriculture and food collection holdings. Some postcards contain messages on the back.
Virginia Tech Special Collections also includes a number of similar and related collections of ephemera and culinary publications:
---
Subjects:

Ann Hertzler Children's Cookbooks and Nutrition Literature Collection
Children -- Nutrition
Ephemera
Food Technology and Production
Games
Health
History of Food and Drink
Nutrition
Puzzles
World War II

Genre and Form Terms:

Advertisements
Advertising cards
Menus
Postcards
---
Series I: Advertising and Promotional Materials
Box-Folder 1-1

Broadsides and Ephemera

Carnation Milk information dial

Frozen Drumstick (I. C. Parker) wrapper, 1946

Garfield Tea (Stillman Remedies Co.) table top advertisement, 1880s, likely c.1885?

At the earliest, this item probably dates to around 1885, four years after the death of James A. Garfield. Produced by Stillman Remedies Co. Garfield Tea was a laxative that came in loose or bagged tea form, as well as a syrup. There's no clear indiciation as to why it was named after Garfield (there is no clear connected between the late president and the company), though it may have been an attempt to capitalize on his image somehow. Records suggest there was no "Dr. Stillman," but the company was in the patent medicine business well into the 1910s. For more on this item, see the post "A Tea, a Counter-top Ad, and a Dead President" on the Special Collections blog.

Hermitage Country Brand Hams (E. M. Todd Co., Inc.) cooking suggestions

"How Dixie's French Friend Popt Corn is Made" mini-pamphlet and coupon

Jell-O broadside, 1921

Magee Cooking Stove (Wm. WE. Smith & Co.) advertisement

Nelson Morris & Co. ham products advertisement

Puritan Hot-Air Cooker and Preserver (C. J. Parker) advertisement

Royal Tropicaroma Cake (Royal Baking Powder) recipe

"The Singing Lady" (Kellogg Company) advertisement letter

Sweet Brier Oats (The Midland Grocery Co.) coupon

Town Talk Bread lipstick tissues

Woodward's Fine Candies (John G. Woodword & Co.) bookmark

Folder 1

Broadsides and Ephemera

Butter Nut Bread window display

Dryden & Palmer's Double Refined Rock Candy Syrup advertising pamphlet, c.1885

This folded pamphlet includes five full-color illustrations of the factory in Baltimore, depicting steps in the manufacture and packing process, along with a color image facsimile of the company's label. The inside pages include information on the company, the product, and prices.

J. F. Lawrence Printing Company (Chicago) prospectus

The J. F. Lawrence Printing Company operated at least from about 1890 until at least 1913. This prospectus includes samples and descriptions for patent medicine boxes, labels, and labels available for purchase.

Box-Folder 1-2

Labels

Baker's Chocolate (Walter Baker & Co.)

Bonson Apples (Hill Crest Orchards), 3 different labels

Box-Folder 1-3 to 1-8

Trade Cards (6 folders)

Appliances

Baby Products & Food

Baking Products & Candy

Beverages

Meat & Seafood

Medicine & Insurance
Box-Folder 1-9

Games & Puzzles

Box-Folder 1-10

Trivia
Series IV: Nutrition and Health
Box-Folder 1-13

Health Pamphlets

Davis, Robert B. "How to Detect Drugs in Food."

French, James M. "The Colitis of Infants." 1891.

Box-Folder 1-14

Medicines (Patent and Practical)

Chamberlain, C. S. "Eusoma (Echinacea Compound)." 1904.

"Dr. Morse's Indian Root Pills."

"Fellows Medical Monthly." 1879.

Hollis, Thomas. "Jaundice Bitters."

"Non Multum sed Multa (Kola-Cardinette)."

"Old Manse Syrup (Oelerich & Berry Co.)."

"Physicians Essentials [Keith's Nerve Tonic].

Box-Folder 1-15

Nutrition Information

"The Adventures of the Vita-Men."

Oregon State Board of Health. "Food for Fun."

War Food Administration. [Food Groups Bookmark.]
Series V: Correspondence Artifacts
Box-Folder 1-16

Notecards

The Delineator notecards (created by Cornell University Special Collections

SPAM notecards

Box-Folder 1-17

Postcards

Heinz 57

The One Price Clothing House (Old Van Countlandt House)

Ristorante "Al Pappagallo" (Bologna, Italy)

United Airlines (4 items)

Wilson & Co.