A Collection in
Special Collections
Collection Number Ms1989-094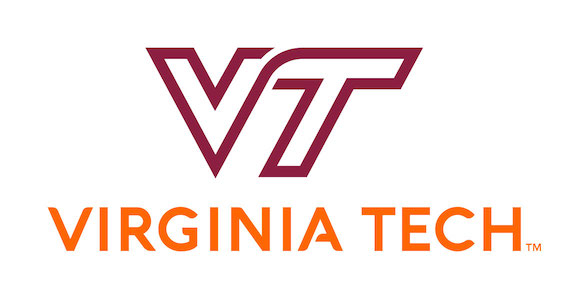 Special Collections, Virginia Tech
Special Collections, University Libraries (0434)
560 Drillfield Drive
Newman Library, Virginia Tech
Blacksburg, Virginia 24061
USA
Phone: (540) 231-6308
Fax: (540) 231-3694
Email:
specref@vt.edu
URL:
http://spec.lib.vt.edu/
2019 (CC0 1.0)
Processed by: John M. Jackson, Archivist, Special Collections
Repository
Special Collections, Virginia Tech, Blacksburg, Va.
Collection Number
Ms1989-094
Title
Dickinson Family Papers, 1871-1931
Physical Characteristics
1.2 Cubic Feet; 3 boxes and 1 oversize folder
Creator
Dickinson family
Language
English
Abstract
Papers of the Dickinson family of Smyth County, Virginia, consisting of letters from U. S. Army officer Ralph Dickinson and the medical account books and diploma of Dr. S. W. Dickinson.
---
Access Restrictions
Collection is open for research.
Use Restrictions
Permission to publish material from the Dickinson Family Papers must be obtained from Special Collections, Virginia Tech.
Preferred Citation
Researchers wishing to cite this collection should include the following information: Dickinson Family Papers, Ms1989-094, Special Collections, Virginia Tech, Blacksburg, Va.
Acquisition Information
Most of the Dickinson Papers were donated to Special Collections in 1989. At the time the donation was accessioned, four medical account books of S. W. Dickinson that had been held by Special Collections for many years as Ms1940-004 were incorporated into the new donation.
Processing Information
The processing, arrangement, and description of the Dickinson Family Papers commenced and was completed in June 2013.
---
Smelt Winston Dickinson, son of Dr. Charles R. and Lucy Winston Dickinson, was born in Louisa County, Virginia, on January 25, 1852. He obtained a medical degree at the Medical College of Virginia (now part of Virginia Commonwealth University) in 1871 and a medical doctorate from the University of Maryland in 1872. By 1880, Dickinson had established a medical practice in Louisa County and had married Sarah Isabel Look (1853-1933). The couple had nine children: Loomis L., Charles Ralph, Lucy Belle, Julia C., Josiah, Ruby, William, Burt, and Nathan. By 1884, the family had moved to Marion in Smyth County, Virginia, where Dickinson continued to practice medicine. Smelt Dickinson died on October 2, 1932, and was buried at Round Hill Cemetery, Smyth County, Virginia.
Charles Ralph Dickinson, son of Smelt W. and Sarah Look Dickinson, was born in Virginia on December 8, 1878. He graduated from the U. S. Military Academy at West Point in 1904. Accepting a commission as second lieutenant, Dickinson was assigned to the 3rd Infantry at Fort St. Michael, Alaska, and engaged in repair work on the Alaskan telegraph line until July, 1906, when he was transferred to Fort Lawton and Fort Wright in Washington state. While on leave in 1907, Dickinson married Nancy Apperson (1881-1975), and the couple had two children. Returning to Fort Wright, Dickinson served as quartermaster and constructing quartermaster until 1909, when he was assigned to duty in the Philippines. He was promoted to first lieutenant in 1911, but soon afterward fell ill and returned to the United States, remaining on leave for a year. In 1912, Dickinson became post adjutant, quartermaster, and battalion adjutant at Fort Ontario, New York, then quartermaster at Fort Brady, Michigan from 1915 to 1916. Promoted to captain in 1916, Dickinson spent the next year at Fort Keogh, Montana and Fort Monroe, Virginia before becoming professor of military science and tactics at Kentucky Military Academy; in 1919, he took the same position at John B. Stetson University. He served in the active military during World War I and was promoted to major. By 1930, the family was living in Dunedin, Florida, and they were still living there as late as 1949. Ralph Dickinson died on January 7, 1963, and was buried at Round Hill Cemetery, Smyth County, Virginia.
This collection consists of the papers of the Dickinson family of Marion in Smyth County, Virginia. Letters written by Ralph Dickinson, an officer in the U. S. Army, are primarily addressed to Dickinson's parents, Smelt and Sarah Dickinson, though a few were written to his sister Ruby. The majority of the letters were written from Alaska and Washington state, where Dickinson served. The letters include an invitation to the 1904 U. S. Military Academy graduation ceremonies. A folder of correspondence from others comprises letters from other Dickinson family members and friends, as well as one from novelist Mary Johnston.
The collection also contains the medical account books and diploma of Dr. S. W. Dickinson. The ledgers provide patient names and amounts owed, with treatments or medicines prescribed sometimes included as well. In the back of some ledgers are account records for Dickinson's rental properties. Scattered throughout the ledgers are a few pieces of correspondence and financial documents. A small financial memoranda book maintained by Josiah Look of Saltville, Virginia, and a few stock certificates issued to George D. and Lucy Dickinson Urquhart compose the remainder of the collection.
The collection is arranged by material type, then chronologically.
---
Subjects:

Folk, historical, and patent medicine
Local/Regional History and Appalachian South
Medicine
Smyth County (Va.)
---
box-folder 1
1-6
Ralph Dickinson letters, 1904-1931, n.d.
box-folder 1
7
Other correspondents, 1901-1928
Prentiss L. Coonley to Ralph, 1901

J. L. Dickinson to Papa, 1908

Nancy [Dickinson] to Mrs. Dickinson, 1907

Nancy [Dickinson] to Mother, 1908

Nellie J. Dickinson to Ralph, 1903

Mary Johnston to Mrs. Dickinson, 1912

E. B. Phillips to Mr. Dickinson, 1904

E. B. Phillips to Mrs. Dickinson, 1915

Parkhurst Whitney (The Outlook) to Lucy D. Urquhart, 1928

[2 items]

James N. Young (Collier's) to Mrs. L. D. Urquhart, 1928

Aunt Julia to Nancy, 1911

[2 items]

Senator Thomas S. Martin free-franked envelope, 1907
box-folder 1
8-10
box-folder 2
1-4
box-folder 3
1
S. W. Dickinson medical account books, 1885-1928
box-folder 3
2
Josiah Look financial memoranda book, 1871-1877
box-folder 3
3
Financial documents, 1884-1924
Receipts, 1884-1888

[2 items]

Stock certificates

Aud Company, [1924?]

Pinnacle Block Coal Company, 1922

[2 items]

Baltimore and Ohio Land Company, 1890
folder 1
Diploma, Smelt V. Dickinson, Doctor of Medicine, University of Maryland, 1872