A Collection in
Special Collections
Collection Number Ms1988-114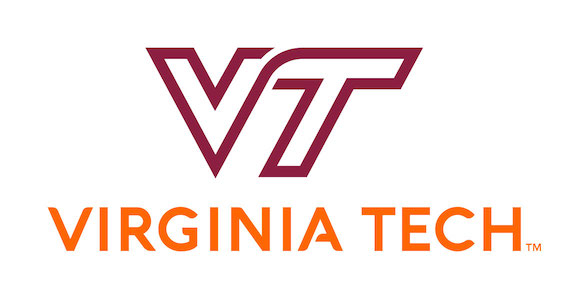 Special Collections, Virginia Tech
Special Collections, University Libraries (0434)
560 Drillfield Drive
Newman Library, Virginia Tech
Blacksburg, Virginia 24061
USA
Phone: (540) 231-6308
Fax: (540) 231-3694
Email:
specref@vt.edu
URL:
http://spec.lib.vt.edu/
© 2013 By Virginia Tech. All rights reserved.
Processed by: John M. Jackson, Special Collections
Repository
Special Collections, Virginia Tech, Blacksburg, Va.
Collection Number
Ms1988-114
Title
Olive Treat Diary, 1897
Physical Characteristics
0.2 cu. ft. 1 box
Creator
Treat, Olive
Language
English
Abstract
Diary of Olive Treat, a resident of Chicago and New York, and wife of mining venture capitalist Harry W. Treat. Entries focus on trips to New York and British Columbia, social activities, and Harry Treat's mining business.
---
Access Restrictions
Collection is open for research.
Use Restrictions
Permission to publish material from the Olive Treat Diary must be obtained from Special Collections, Virginia Tech.
Preferred Citation
Researchers wishing to cite this collection should include the following information: Olive Treat Diary, Ms1988-114, Special Collections, Virginia Tech, Blacksburg, Va.
Acquisition Information
The Olive Treat Diary was purchased by Special Collections in 1988.
Processing Information
The processing and description of the Olive Treat Diary commenced and was completed in May, 2013.
---
Olive Marion Graef Treat, daughter of Charles and Grace Graef, was born on December 19, 1869. She married Harry Whitney Treat (1865-1922), a graduate of Cornell University and a successful Chicago mining capitalist, on June 4, 1896. The Treats moved to Seattle in 1902, and had two daughters. Harry Treat engaged in various business ventures, including the development of mining properties in British Columbia. Olive Treat was among the incorporators of the Children's Orthopedic Hospital in 1907, and was a charter member of the city's Sunset Club in 1913.
This collection consists of a single diary maintained by Olive Graef Treat, a resident of New York, Chicago, and Seattle; and wife of Harry W. Treat, a successful mining venture capitalist. The entries commence in Chicago on January 1, 1897 and continue through the year nearly uninterrupted. The first diary entry is in a different hand--presumably that of Harry W. Treat--and during two occasions of a week or more in which Olive Treat did not have access to the diary, entries were made by her husband (whom Olive Treat refers to as "Kim"). The diary entries focus largely on social activities, Harry Treat's mining business activities, travel, family, and the weather. Though the diary begins with the Treats in Chicago, much of their year was spent traveling: a month was spent with family in New York beginning in mid-January; then in March, a month-long trip to British Columbia, as Harry Treat oversaw operations at his mine at Van Anda; and another trip to New York via Quebec in mid-summer. The Treats left for New York again in September and Olive Treat seems not to have returned to Chicago for the remainder of the year. The New York diary entries make frequent mention of recreation (boat races, tennis and croquet) and entertainment, including the many theatrical productions that Olive Treat attended. The entries made in British Columbia frequently mention details of her husband's mining business, in which Olive Treat was actively interested. The collection also contains a few loose materials that had been inserted in the diary, including three photographic portraits of the Treats and several small pencil sketches.
Box-folder 1-1
Diary, 1897
Box-folder 1-2
Photographs, sketches, and ephemera, 1897, n.d.