A Collection in
Special Collections
Collection Number Ms1980-005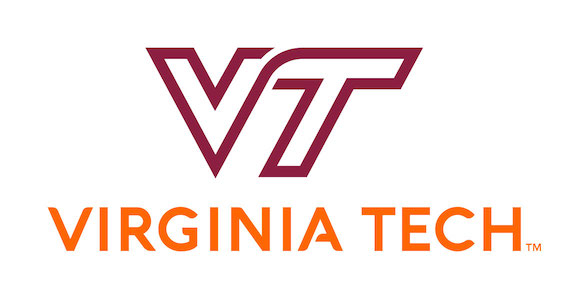 Special Collections, Virginia Tech
Special Collections, University Libraries (0434)
560 Drillfield Drive
Newman Library, Virginia Tech
Blacksburg, Virginia 24061
USA
Phone: (540) 231-6308
Fax: (540) 231-3694
Email:
specref@vt.edu
URL:
http://spec.lib.vt.edu/
© 2013 By Virginia Tech. All rights reserved.
Processed by: Hannah Bochain, student assistant, and Kira A. Dietz, Archivist Special Collections
Repository
Special Collections, Virginia Tech, Blacksburg, Va.
Collection Number
Ms1980-005
Title
Frank Leslie Campbell Papers, 1953-1979
Physical Characteristics
2.4 cu. ft. 8 boxes
Creator
Campbell, Frank Leslie
Language
English
Abstract
Wine bottle labels collected by Frank Campbell, an entomologist with the National Academy of Science - National Research Council, and a manuscript draft of his European travel memoir, titled "Better Late."
---
Access Restrictions
Collection is open for research.
Use Restrictions
Permission to publish material from the Frank Leslie Campbell Papers must be obtained from Special Collections, Virginia Tech.
Preferred Citation
Researchers wishing to cite this collection should include the following information: Frank Leslie Campbell Papers, Ms1980-005, Special Collections, Virginia Tech, Blacksburg, Va.
Acquisition Information
The Frank Leslie Campbell Papers were donated to Special Collections in 1979.
Processing Information
The processing, arrangement, and description of the Frank Leslie Campbell Papers commenced in February, 2013 and was completed in March, 2013.
---
Frank Leslie Campbell was born in Philadelphia, Pennsylvania on September 5, 1898. He attended Haverford College and the University of Pennsylvania, receiving a degree in chemical engineering from the latter institution. Following graduation, Campbell worked as a chemist in the Japanese Beetle Laboratory in Riverton, New Jersey, then obtained master's and doctoral degrees in entomology from Rutgers University and Harvard University, respectively.
After completing his doctorate, Campbell taught at New York University for a year, then was appointed to a research position in the United States Department of Agriculture's Bureau of Entomology, where he concentrated on the application of toxic substances in controlling insect pest populations. His research led to the development of the "aerosol bomb" used in the control of mosquitoes and other flying insects. From 1936 to 1942, Campbell served on the faculty of Ohio State University and also as a consultant for the Office for Agricultural War Relations. Following World War II, Campbell served five years as editor of The Scientific Monthly, then 11 years as executive secretary of the Biology and Agriculture Division, National Academy of Science - National Research Council. Following retirement, he continued to conduct research at the University of Vienna, Austria and in New South Wales, Australia. For four summers in the 1970s, he was a visiting professor of entomology at Virginia Polytechnic Institute and State University. Frank Campbell died in Washington, DC on July 13, 1979.
This collection consists of more than 5500 wine bottle labels gathered by Frank Campbell, an entomologist with the National Academy of Science - National Research Council, and his wife Ina. The labels have been affixed to index cards with each card bearing Campbell's commentary on date, place, and method of acquisition; as well as the quality of the wine. The collection also includes a typescript draft of the Campbells' 1964-1966 European travel memoir, "Better Late: An Entomologist's Postretirement Renovation."
The labels are arranged by country of purchase. A small assortment of non-indexed labels is at the end of the collection, followed by the Campbells' manuscript.
Subjects:

Cocktail History Collection
Cocktails--History
History of Food and Drink
Wine labels
---
Indexed wine labels, 1953-1979, n.d.
Box 1

Algeria-France

Box 2

France-Germany

Box 3

Germany-Hungary

Box 4

Hungary-Italy

Box 5

Italy-Spain

Box 6

Spain-USA

Box 7

USA-Yugoslavia
Box-folder 8-1
Loose wine labels and wine label count sheet, 1979, n.d.
Box-folder 8-2
"Better Late" manuscript by Frank and Ina Lee Campbell, 1973