A Collection in
Special Collections
Collection Number Ms1990-054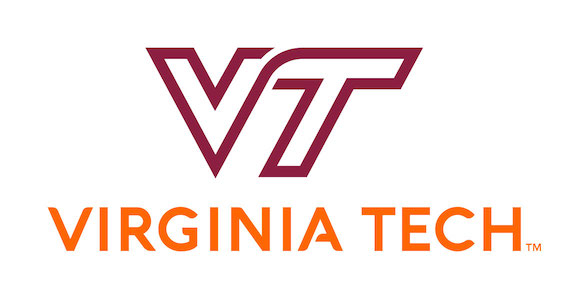 Special Collections, Virginia Tech
Special Collections, University Libraries (0434)
560 Drillfield Drive
Newman Library, Virginia Tech
Blacksburg, Virginia 24061
USA
Phone: (540) 231-6308
Fax: (540) 231-3694
Email:
specref@vt.edu
URL:
http://spec.lib.vt.edu/
© 2012 By Virginia Tech. All rights reserved.
Processed by: Adrienne Glenney, Student Assistant, and Kira A. Dietz, Archivist, Special Collections
Repository
Special Collections, Virginia Tech, Blacksburg, Va.
Collection Number
Ms1990-054
Title
F. Edward McLean Papers, 1950-1985
Physical Characteristics
0.6 cu. ft. 2 boxes; 1 folder
Creator
McLean, F. Edward
Language
English
Abstract
Collection contains NASA and NACA related materials and papers.
---
Access Restrictions
Collection is open for research.
Use Restrictions
Permission to publish material from F. Edward McLean Papers must be obtained from Special Collections, Virginia Tech.
Preferred Citation
Researchers wishing to cite this collection should include the following information: F. Edward McLean Papers, Ms1990-054, Special Collections, Virginia Tech, Blacksburg, Va.
Acquisition Information
The papers were donated to Special Collections prior to 1990.
Processing Information
The processing, arrangement, and description of the F. Edward McLean Papers was completed in November 2012.
---
Francis Edward McLean graduated from Louisiana Polytechnic institute (B.S. Math-Physics, 1948). Beginning in 1948, McLean held several positions and the National Advisory Committee for Aeronautics (NACA) and the National Aeronautics and Space Administration (NASA), including principal aerodynamic evaluator and consultant in the U.S. Supersonic Transport Program (1963-1969), head of the Langley Research Center's Aero-Thermo Section (1968-1971), aeronautical manager and head of the NASA Supersonic Technology Office (1974-1978). McLean was presented with patent awards in 1966 and 1968 for supersonic airplane design and is the author of Supersonic Cruise Technology (Washington D.C., NASA, 1985). He retired from NASA in 1978.
This collection consists of NASA papers related to Francis Edward McLean's work in aerospace engineering. McLean's work at NASA specialized in supersonic aerodynamic design and analysis, and high-speed management. The papers consist of writings by McLean, NASA and NACA-related news clippings , correspondence and inter-office NASA memos, patents, technical reports, presentation materials, photographs, awards, and citations. 
Folders in the collection are arranged alphabetically by title/material type.
---
Subjects:

Archives of American Aerospace Exploration (AAAE)
Science and Technology

Occupations:

Aerospace engineers
---
Box-folder 1-1
F-15 Papers
Box-folder 1-2
Francis E. McLean Personal Papers
Box-folder 1-3
Handwritten Notes- NASA
Box-folder 1-4
NASA Correspondence and Memos
Box-folder 1-5
Newspaper Clippings, 1965-1967
Folder 1
Phase III SST Performance Evaluation
Folder 1
Box-folder 1-6
Photographs & Transparencies
Box-folder 1-7
SCAR Project
Folder 1
Box-folder 1-8
Sonic Boom Papers
Box-folder 1-9
Sonic Boom Proposal Presentation Materials
Box-folder 1-10
Supersonic Air Transportation Papers
Box-folder 2-1
Publications
Scope and Content
Publications
NASA Research Memorandum- Analytical Investigation of Propeller Efficiency at High Subsonic Flight Speeds Hear MACH Number Unity, 1950
Proceedings of the Sonic Boom Symposium, 1965
Some Nonasymptotic Effects on the Sonic Boom of Large Airplanes, 1965
Sonic-Boom Characteristics of Proposed Supersonic and Hypersonic Airplanes, 1966
Supersonic Cruise Technology, 1985