A Collection in
Special Collections
Collection Number VerticalFile.001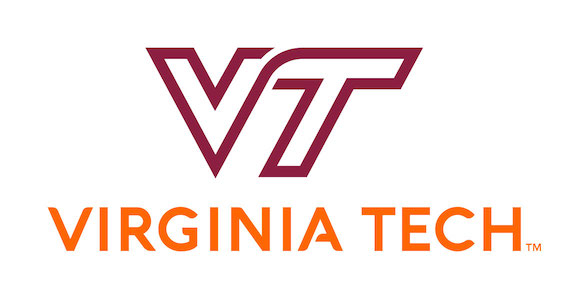 Special Collections, Virginia Tech
Special Collections, University Libraries (0434)
560 Drillfield Drive
Newman Library, Virginia Tech
Blacksburg, Virginia 24061
USA
Phone: (540) 231-6308
Fax: (540) 231-3694
Email:
specref@vt.edu
URL:
http://spec.lib.vt.edu/
©2013 By Virginia Tech. All rights reserved.
Processed by: Special Collections Staff
Repository
Special Collections, Virginia Tech, Blacksburg, Va.
Collection Number
VerticalFile.001
Title
Blacksburg Vertical Files (List of Subjects), 1960s-present
Physical Characteristics
11.21 Cubic Feet; 20 boxes
Language
English
---
Access Restrictions
Collection is open for research.
Use Restrictions
Permission to publish material from the Blacksburg Vertical Files must be obtained from Special Collections, Virginia Tech.
Preferred Citation
Researchers wishing to cite this collection should include the following information: [Item-specific information], Blacksburg Vertical File, Special Collections, Virginia Tech, Blacksburg, Va.
Acquisition Information
Newman Library staff began collection materials for vertical files during the 1960s. Special Collections staff add to existing files and continue to create new files as the need arises.
---
In general, vertical files at Special Collections include newspaper clippings, photocopies, ephemera, unpublished and/or informal publications, and other papers relating to a specific subject area. Files in this collection relate to Blacksburg and its history. Each topic below has at least one folder and many include cross references.
Vertical files are arranged alphabetically by subject.
Montgomery County/Christiansburg Vertical Files
Southwest Virginia Vertical Files
Biographical Vertical Files (mostly relating to Virginia Tech and/or local history)
Record Group Vertical Files (history of Virginia Tech colleges, departments, administrative units, and organizations)
Virginia Tech and Local History Mounted Clippings (precursor to the vertical files, with materials dating back to the 1870s)
---
Genre and Form Terms:

Vertical files

Subjects:

Blacksburg (Va.)
Local/Regional History and Appalachian South
Montgomery County (Va.)
Women -- History
---
Airport - VPI / Blacksburg (see also University Archives Record Group 6/3/3)
Alexander Black House (see Black (Alexander) House)
American National Red Cross
Arts and Crafts (see Art)
Awards and Rankings (see also Blacksburg in the Eighties)
Banks (see also National Bank of Blacksburg)
Baptist Church, Blacksburg (see also Baptist Church, Blacksburg - black, pre-1959; Churches; Community Federation)
Baptist Church, Blacksburg - black, pre 1959 (see also Baptist Church, Blacksburg; Churches)
Bikeways (see also Huckleberry Trail)
Black (Alexander) House (see also Buildings and Houses; Museums)
Blacksburg Baptist Church (see Baptist Church, Blacksburg)
Blacksburg Baptist Church - black, pre-1959 (see Baptist Church, Blacksburg - black, pre-1959)
Blacksburg Bike Club (see Bike Club, Blacksburg)
Blacksburg Christian Church (see Christian Church, Blacksburg)
Blacksburg Comprehensive Plan (see Comprehensive Plan, Blacksburg)
Blacksburg Electronic Village
Blacksburg Federation of Neighborhoods (see Federation of Neighborhoods, Blacksburg)
Blacksburg High School (Old) (see High School, Blacksburg (Old) - Building and Property; Schools)
Blacksburg in the Eighties (BITE) (see also Awards and Rankings)
Blacksburg Lions Club (see Lions Club, Blacksburg)
Blacksburg Methodist Church (see Methodist Church, Blacksburg)
Blacksburg Middle School (Old) (see Middle School, Blacksburg (Old) - Building and Property; Schools)
Blacksburg Museum of History (see Price House; Black (Alexander) House)
Blacksburg Music Club (see Music Club, Blacksburg)
Blacksburg Presbyterian Church (see Presbyterian Church, Blacksburg)
Blacksburg-Roanoke Link - Blacksburg (see Smart Road - Construction)
Blacksburg-Roanoke Link - Smart Road (see Smart Road - Technology)
Blacksburg Transit (see Mass Transit)
Blacksburg United Methodist Church (see United Methodist Church, Blacksburg)
Block Party Ordinance Controversy
Buildings and Houses (4 folders) (see also Business and Industry; Catholic Churches; Downtown Blacksburg; Five Chimneys; Historic Homes; Kent Square; for Pagoda House, see also Currie, Leonard J. biographical file; for Solitude, see University Archives Record Group 6/2/3b)
Business and Industry (7 folders) (see also Chamber of Commerce; Awards and Rankings; Buildings and Houses)
Catholic Churches (see also Buildings Houses, Folder 2, 3-Way Property Exchange Between St Mary's, Francis Anglican and Odd Fellows Lodge)
Cemeteries (see also Cemeteries - Montgomery County)
Chamber of Commerce (see also Business and Industry; Awards and Rankings; Community Federation)
Christ Episcopal Church (see also Churches; Community Federation)
Christian Church, Blacksburg
Church of Jesus Christ of Latter-Day Saints
Churches Baptist churches (see also Baptist Church, Blacksburg; Baptist Church, Blacksburg - black, pre-1959; Catholic Churches; Christ Episcopal Church; Christian Church, Blacksburg; Church of Jesus Christ of Latter-Day Saints; Good Shepherd Church of the Brethren; Luther Memorial Lutheran Church; Northside Presbyterian Church; Methodist Church, Blacksburg; Presbyterian Church, Blacksburg; Slusser's Chapel Church of God; United Methodist Church, Blacksburg)
Cloning (see PPL Therapeutics)
Clubs (2 folders) (see also Community Federation; names of individual clubs)
Clubs, pre-1959 (see also Community Federation - Blacksburg)
Community Organizations and Programs (see also United Way)
Comprehensive Plan, Blacksburg
Crime and Law Enforcement (2 folders) (see also Police Department; Fire Department; biographical files under individual names)
Data Services Corporation
Deadwood Days (see also Steppin' Out Festival)
Demonstrations (see Political Activism and Demonstrations)
Development (see Planning, Zoning and Development)
Downtown Blacksburg (2 folders) (see also Buildings and Houses; Historic Homes; Kent Square)
Draper's Meadow (2 folders) (see also History, to 1900; Smithfield; biographical file on Ingles, Mary; biographical file on Patton, James; Preston Family Papers)
Economy and Economic Development (see also Awards and Rankings, Comprehensive Plan, Blacksburg; Business and Industry; Blacksburg-VPI&SU Relations, Record Group 6/5-f)
Elections (see Voting and Elections)
Electro Tec (see also Litton Industries' Polyscientific Corp)
Electronic Village (see Blacksburg Electronic Village)
Federal Mogul Corporation
Federation of Neighborhoods, Blacksburg
Festivals (see also Art; Deadwood Days; Steppin' Out Festival)
First Aid & Life Saving Crew (see Fire Department)
First and Main Shopping Center
460 Corridor (see also Smart Road - Construction; Smart Road - Technology; ; Route 460/114 Corridor Development Plans & Standards (HT393 V82 R68 1988); Shopping Centers - Montgomery County; Business and Industry - Montgomery County; Business and Industry - Christiansburg)
Girl Scouts (see Boy and Girl Scouts)
Good Shepherd Church of the Brethren
Government, 1976- (see also Comprehensive Plan, Blacksburg; Economy and Economic Development; Planning, Zoning and Development; Town Council; Voting and Elections)
Health and Safety (2 folders)
High School, Blacksburg (Old) - Building and Property
Historic Homes (see also Buildings and Houses)
Historical Museums (see Black (Alexander) House; Museums; Price House)
History, to 1900 (2 folders) (see also Buildings and Houses - Blacksburg; Business and Industry - Blacksburg; Smithfield; bio file on Ingles, Mary; bio file on Patton, James; Preston Family Papers)
History, 1901-1950 (see also Buildings and Houses - Blacksburg; Business and Industry - Blacksburg; Civilian Defense Council, WWII; Housing - Blacksburg (Housing Problems for Tech students after WWII); Goodridge Wilson, "Notes on Blacksburg")
History, 1951-present (see also Blacksburg Comprehensive Plan, Blacksburg-Roanoke Link; Buildings and Houses - Blacksburg; Downtown Blacksburg; Business and Industry - Blacksburg; City Status - Blacksburg; Military - Blacksburg)
Housing (2 folders) (see also Hotels and Motels; Planning, Zoning and Development; for Greek Housing, see University Archives Record Group 8/2/1)
Hoy Funeral Home (see Black (Alexander) House)
Huckleberry Trail (see also Bikeways)
Land Swap - '86-'87 (see also 460 Corridor; Shopping Centers - Montgomery County; biographical file on Matthews, William)
Legal Actions (see also Annexation; Buildings and Houses, folder 2 (Thomas-Conner House); Housing (Cluster Housing); Planning, Zoning and Development, folders 1 and 2; for Greek Housing, see University Archives Record Group 8/2/1)
Liquor By The Drink (see also Blue Laws - Montgomery Co)
Litton Industries' Poly-Scientific Division (see also Electro Tec)
Luther Memorial Lutheran Church (see also Churches -Blacksburg)
Lyric Theatre (see also Buildings and Houses)
Mass Transit System, pre-1983 (see also Transportation)
Mass Transit System, 1983-1988 (see also Transportation)
Mass Transit System, 1989- (see also Transportation; Two-Town Trolley)
Methodist Church, Blacksburg (see also United Methodist Church, Blacksburg; Churches; Community Federation)
Middle School, Blacksburg (Old) - Building and Property (see also Schools)
Military (see also Building and Houses (Armory); History, 1901-1950)
Municipal Complex Design Competition
Museums (see also Black (Alexander) House; Price House)
National Bank of Blacksburg (see also Banks)
Northside Presbyterian Church (see also Churches; Presbyterian Church, Blacksburg)
Olin and Preston Institute
PPL Therapeutics (Cloning)
Parks (see also Recreation)
Performing Arts (2 folders) (see also Music Club, Blacksburg)
Planning, Zoning and Development (3 folders) (see also Housing; for Greek Housing, see University Archives Record Group 8/2/l)
Police Department (see also Crime and Law Enforcement)
Political Activism and Demonstrations
Politics (see also Voting and Elections)
Poly-Scientific (see Litton Industries' Poly-Scientific Division)
Population (see also Blacksburg in the Eighties (BITE); Comprehensive Plan, Blacksburg; Buildings and Houses; Chamber of Commerce; City Status; Economy and Economic Development; 460 Corridor; History - 1951-present; Housing; Mass Transit; Parking; Planning, Zoning and Development; Roads; Smart Road - Construction; Two-Town Trolley)
Presbyterian Church, Blacksburg
Price's Fork (see Price's Fork - Montgomery County)
Demonstrations (see Political Activism and Demonstrations)
Protests (see Political Activism and Demonstrations)
Public Works (see also Awards and Rankings; Comprehensive Plan, Blacksburg; Downtown Blacksburg; Huckleberry Trail; Mass Transit System; Steppin' Out; Utilities)
Racial and Ethnic Minorities (see also Black History)
Raft Community Crisis Center
Recreation (2 folders) (see also Community Center; Parks)
Red Cross (see American National Red Cross)
Rescue Squad (see Fire Department)
Roads (2 folders) (see also Smart Road - Construction; Smart Road - Technology; 460 Corridor; Downtown Blacksburg; Nellie's Cave Road; Planning, Zoning and Development)
School Controversies (see also Buildings and Houses - Blacksburg (Armory); Schools)
Schools (6 folders) (see also School Controversies; High School, Blacksburg (Old) - Building and Property; Middle School, Blacksburg (Old) - Building and Property)
Scouts (see Boy and Girl Scouts)
Shopping Centers (see also First and Main Shopping Center; Kent Square)
Slusser's Chapel Church of God
Smart Road - Construction (3 folders) (see also 460 Corridor; Smart Road - Technology)
Smart Road - Technology (see also 460 Corridor; Smart Road - Construction)
Steppin' Out Festival (see also Deadwood Days)
Town Council (see also Blacksburg in the Eighties (BITE); Budget and Financing; City Status; Community Federation; Comprehensive Plan, Blacksburg; Downtown Blacksburg; Economy and Economic Development; Government; Legal Actions; Planning, Zoning and Development; Taxes and Bonds; Telecommunications Towers - Montgomery County)
Town Personnel (see also Awards and Rankings; Police Department; Fire Department; Mass Transit System)
Transportation (see also Mass Transit System)
Two-Town Trolley (see also Mass Transit System)
United Methodist Church (see Churches; United Methodist Church, Blacksburg)
Utilities (see also Blacksburg-VPI Electric Service (University Archives Record Group 6/3); Blacksburg-VPI Sanitation Authority (University Archives Record Group 6/3/6-a); A New Water System: Blacksburg, Christiansburg, Virginia Polytechnic Institute (TD224 V8 B5 1957 Large Spec); Public Works)
Virginia College of Osteopathic Medicine
Zoning (see also Planning, Zoning and Development)