A Collection in
Special Collections
Collection Number Ms2011-091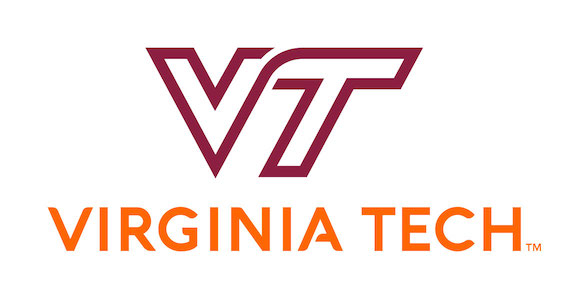 Special Collections, Virginia Polytechnic Institute and State University
Special Collections, University Libraries (0434)
560 Drillfield Drive
Newman Library, Virginia Tech
Blacksburg, Virginia 24061
USA
Phone: (540) 231-6308
Fax: (540) 231-3694
Email:
specref@vt.edu
URL:
http://spec.lib.vt.edu/
© 2011 By Virginia Polytechnic Institute and State University. All rights reserved.
Processed by: Andrea Ledesma, Student Assistant, and Kira A. Dietz, Archivist, Special Collections
Repository
Special Collections, Virginia Polytechnic Institute and State University, Blacksburg, Va.
Collection Number
Ms2011-091
Title
Bertha R. Wildasin Collection, 1946-1987, n.d.
Physical Charactistics
0.6 cu. ft. 2 boxes
Creator
Wildasin, Bertha R.
Language
English
Abstract
The Bertha R. Wildasin Collection contains two series--Culinary Papers and Ephemera--whose materials range from 1946 to 1987. Some material is undated. Ephemera includes genealogy notes, newspaper clippings about famous people, and sewing/home craft information.
---
Access Restrictions
Collection is open for research.
Use Restrictions
Permission to publish material from Bertha R.Wildasin Collection must be obtained from Special Collections, Virginia Tech.
Preferred Citation
Researchers wishing to cite this collection should include the following information: Bertha R.Wildasin Collection, Ms2011-091, Special Collections, Virginia Polytechnic Institute and State University, Blacksburg, Va.
Acquisition Information
Virginia, Tech Special Collections received the Bertha R.Wildasin Collection in November 2010. Two additional handwritten notebooks were donated to the collection in June 2011.
Processing Information
Several binders originally housed a portion of the collection, but all materials were moved to folders during processing. The materials were kept in their original order within the folders.
---
The Culinary Papers series contains a variety of recipes for breakfast, lunch, dinner, desserts, snacks, and beverages. Roughly half of the material resides in culinary notebooks, the other within culinary binders. Regardless, the entire series consists of recipes both handwritten and clipped from magazines, newspapers, and boxes. Particularly interesting items include: magazines from the "Pillsbury Bake-Off," a recipe for "cranberry souffle salad," several articles on homemade Christmas gifts, and small a Jell-O cookbook.
The Ephemera series contains five subseries: Home Crafts and Improvement; Genealogy; News Clippings; Religious Ephemera; and Sewing and Fabric Crafts. Materials within these series vary from photographs to handwritten notes.
The collection is arranged in two series: Culinary Papers and Ephemera. The Culinary Papers are organized by materials type. Material removed from binders is in its original order in folders. Ephemera is organized into five subseries, alphabetically by topic. Since subseries are small and culled from other parts of the collection, materials are not arranged in any particular order.
Subjects:

History of Food and Drink
---
Culinary Papers, 1946-1987, n.d.
Box-folder 1-1

Culinary Notebook 1

Box-folder 1-2

Culinary Notebook 2

Box-folder 1-3

Culinary Notebook 3

Box-folder 1-4

Culinary Notebook 4

Box-folder 1-9

Culinary Binder 2

Box-folder 1-10

Culinary Binder 3

Box-folder 2-1

Culinary Binder 4

Box-folder 2-2

Culinary Binder 5

Culinary Ephemera (2 Folders)

Box-folder: 2-3 to 2-4