A Collection in
Special Collections
Collection Number RG 2/8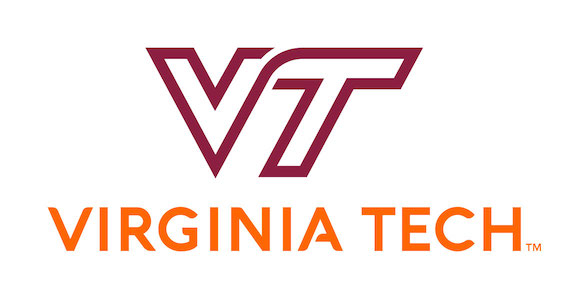 Special Collections, Virginia Tech
Special Collections, University Libraries (0434)
560 Drillfield Drive
Newman Library, Virginia Tech
Blacksburg, Virginia 24061
USA
Phone: (540) 231-6308
Fax: (540) 231-3694
Email:
specref@vt.edu
URL:
http://spec.lib.vt.edu/
©1999, 2002, 2011 By Virginia Tech. All rights reserved.
Processed by: Special Collections Staff
Repository
Special Collections, Virginia Tech
Collection Number
RG 2/8
Title
Records of Julian A. Burruss, President, Virginia Polytechnic Institute, 1906-1946
Physical Characteristics
72 Cubic Feet 52 boxes, 1 oversize folder
Creator
Virginia Polytechnic Institute and State University. Office of the President
Creator
Burruss, Julian Ashby, 1876-1947
Location
Please note: The Julian Ashby Burruss Records are located in off-site storage and require 2-3 days notice for retrieval, with the exception of oversize materials. Request boxes through the library's catalog, Addison, or contact Special Collections for more information.
Language
English
Abstract
The bulk of the collection contains correspondence concerning Julian Ashby Burruss' tenure as president of Virginia Polytechnic Institute, but also includes lecture notes, reports to the Board of Trustees of the State Normal School, and Experiment Station reports.
---
Use Restrictions
Permission to publish material from Records of Julian A. Burruss, President, Virginia Polytechnic Institute, must be obtained from Special Collections, Virginia Tech.
Access Restrictions
Collection is open for research.
Preferred Citation
Researchers wishing to cite this collection should include the following information: Records of Julian A. Burruss, President, Virginia Polytechnic Institute, RG 2/8, Special Collections, Virginia Polytechnic Institute and State University, Blacksburg, Va.
Acquisition Information
The Julian Ashby Burruss Papers were donated to Special Collections.
Processing Information
The processing, arrangement, and description of the Julian Ashby Burruss Papers commenced in July 2005 and was completed in May 2006. The collection was previously processed by Digital Library and Archives staff.
---
Julian Ashby Burruss was born in Richmond, Virginia in 1876. He was the first alumnus-President, having graduated with honors in civil engineering from VPI in 1898. A hallmark of his long tenure in the presidency was a major administrative reorganization, which included: abolishing four deanships; broadening the scope and authority of the Deans of Agriculture and Engineering; establishing post of Dean of the College; abolishing College surgeon office and hiring full-time health officer; establishing office of business manager; placing directors of Agriculture Experiment Station and Extension Services under Dean of Agriculture; abolishing Registrar office; and placing athletic activities directly under control of college authorities.
Other highlights of Burruss' administration included: establishment of Engineering Experiment Station, 1921, and Engineering Extension Division, 1923; admittance of women to all departments, except military, 1921; founding of Future Farmers of Virginia, which became Future Farmers of America; first Ph.D. awarded; Radford State Teachers College merged with VPI and became Radford College, the Women's Division of VPI.
When mounting pressures and advancing age began to take a toll on Burruss, the Board of Visitors granted him a six-month leave of absence on 4 January 1945, and named John Hutcheson, Director of the Agriculture Extension Service, as Executive Assistant to the President. On 10 January 1945, Burruss suffered a fractured vertebrae in an automobile accident, so on 12 January, the Rector of the Board requested that Hutcheson assume the duties of the presidency immediately. At the Board meeting on 15 May, Burruss was elected "President Emeritus" and the search for a new president began.
The Burruss collection contains mostly correspondence, including Board of Visitors correspondence (1919-1928) and correspondence with faculty (1919-1946). Some of the material in this collection pre-dates the beginning of Burruss' presidency.
Also included in the collection are: lecture notes and writings (1906-1922, 1930-1931); reports to Board of Trustees of the State Normal School for Women at Harrisonburg (1908-1919); Virginia Agricultural Experiment Station financial reports (1910-1921); minutes of Normal School Board (1915-1917); payrolls (1918-1921); applications for faculty positions (1920-22); budget materials (1920-1924, 1926/27-1928/29, 1941-1942); reports of various committees (1921-25); invoices and insurance policies (1923-1924); contracts (1925-1946); departmental reports (1928); library annual reports (1935/36-1939/37); academic reports (1935-1940); Virginia Academy of Science Planning Committee material (1940); items relating to the Radford-VPI merger (1943-1944); reports of Treasurer to Department of Interior and Agriculture on income from fund derived for Land Grant Act of 1862 or from land grants made in lieu of 1862 grant; Public Works Administration records relating to buildings constructed on campus using PWA funds.
In addition to titles, some folders in the Contents List below include information about topics covered in the folder. Please note, these are highlights and not exhaustive lists of subjects contained in the file.
The collection is arranged into seven series, plus oversize materials. Series include: Personal Correspondence and Papers, Board of Visitors materials, Correspondence (professional), Subject Files, information on the Virginia State Survey (1929-1930), and materials related to national and local defense and war efforts (1941-1945). Within each series or subseries, folders are arranged in alphabetical order by folder title.
---
Subjects:

Faculty
University Archives
University History
Virginia Agricultural and Mechanical College and Polytechnic Institute
Virginia Polytechnic Institute
Women -- History

Persons:

Burruss, Julian Ashby, 1876-1947
---
Series I: Personal Correspondence and Papers, 1906-1945
Box-Folder 1

1

Miscellaneous A-P

Box-Folder 1

2

Miscellaneous B-P

Box-Folder 1

3

J.A. Burruss's Educational Records

Box-Folder 1

4

Miscellaneous C-P

Box-Folder 1

5

Miscellaneous D-P

Box-Folder 1

6

Day Book (Planner), 1941

Box-Folder 1

7

Miscellaneous - E

Box-Folder 1

8

Miscellaneous F-P

Box-Folder 1

9

A. M. Frasier G-P

Box-Folder 1

10

Miscellaneous G-P

Box-Folder 1

11

Miscellaneous H-P

Box-Folder 1

12

Miscellaneous I-P

Box-Folder 1

13

Miscellaneous J-P

Box-Folder 1

14

Miscellaneous K-P

Box-Folder 1

15

Miscellaneous L-P

Box-Folder 1

17

Lawrence Manning - Class of '98

Box-Folder 1

18 to 1-18A

Lecture Notes & Writings, 1906-1922, 1930-1931

Box-Folder 1

19-23

Mary Baldwin College, 1926-1945 (5 folders)

Box-Folder 1

24

Medical Commission 13-P

Box-Folder 1

25

Miller School 13-P

Box-Folder 1

25A

Miscellaneous M-P

Box-Folder 1

26

Miscellaneous N-P

Box-Folder 1

27

Miscellaneous O-P

Box-Folder 1

28

Miscellaneous P-P

Box-Folder 1

29

Miscellaneous Q-P

Box-Folder 1

30

Miscellaneous R-P

Box-Folder 1

31

Rotarily Yours

Box-Folder 1

33

Rotary, 1930-1931

Box-Folder 1

34

Rotary, 1932-1933

Box-Folder 1

35

Rotary, 1934

Box-Folder 1

36

Rotary, 1935-1942

Box-Folder 1

37

55A Rural Education 18-P

Box-Folder 1

38

Miscellaneous S-P

Box-Folder 1

39

State Normal School for Women, Harrisonburg: Reports to Trustees, 1908-1919

Box-Folder 53

39A

State Normal School for Women: Minutes of the Board, 1915-1919

Box-Folder 1

40

State Normal School for Women: Correspondence as President, 1913-1919

Box-Folder 2

41

Study in Business Admin., 1921

Box-Folder 2

42

Miscellaneous T-P

Box-Folder 2

43

Talks, Including Radio

Box-Folder 2

44

Miscellaneous U-P

Box-Folder 2

45

Miscellaneous V-P

Box-Folder 2

46

Miscellaneous W-P

Box-Folder 2

47

Miscellaneous X-Y-Z

Box-Folder 2

48 to 2-48A

Correspondence - Special Personal, 1921-1927

Letter signed by Cyrus H. McCormick addressed to Burruss re: he cannot financially support an Ag. Eng. Bldg.

Senator Byrd denounces attack upon his character - pamphlet and letters

Blue Print of proposed organization of VPI, 1920-1921 by function

Blue Print (organization of VPI), 1919-1920

State politics included in this file

Declares Airport Acres an historic district made for Arsenal workers. Gives historical definition and identity (built by Pandappas)

Box-Folder 2

49

Correspondence - Personal, 1928-Mar. 1929

Box-Folder 2

50

Correspondence - Personal, 1936-1937

Box-Folder 2

51

Correspondence - Personal, 1938-1939

Box-Folder 2

52

Correspondence - Personal, 1940-1942
Series II: Board of Visitors, 1919-1935
Box-Folder 2

53

Board of Visitors (Misc. Blanket Letters, etc.), 1920-1928

Hazing and dismissal of 2 cadets 1923

Davidson Hall dedication (letter)

Box-Folder 2

53A

Board of Visitors Meeting, 1923-35

Box-Folder 2

54

Report to Board of Visitors from President

Health Issues, Coal, Water, Sanitation, Sewers

Box-Folder 2

55

Allen T. Eskeridge, 1924-28

Box-Folder 2

56

J.F. Ferneyhough

Box-Folder 2

57

Hart-Lancaster, etc./Noell Fund Matters, 1926-1927

Box-Folder 2

58

Harris Hart, 1919-1922

Box-Folder 2

59

Harris Hart, 1923-1928

Box-Folder 2

60

R.S. Horsley, 1928

Box-Folder 2

61

J.M. Lewis, 1922-1928

Box-Folder 2

62

R.S. Moss, 1919-1927

Box-Folder 2

63

Robert A. Russell, 1927-1928

Box-Folder 2

64

W. W. Spraul, 1924-1928

Box-Folder 2

65

Charles I. Wade, 1919-1923

Box-Folder 2

66

Charles I. Wade, 1924-1928

Box-Folder 2

67

F.S. Walker, 1920-1929

Box-Folder 2

69

T. Gilbert Wood, 1922-1927

Box-Folder 2

70

James P. Woods, 1924

Box-Folder 2

71

T. Judson Wright, 1924-1928
Series III: Correspondence, 1919-1944
Subseries A: Physical Plant, 1922-1929

Box-Folder 22

1537

S.B. Bennington & Son Contractors, 1924-26

Box-Folder 22

1538

Bids - Heating, 1926

Box-Folder 22

1539

Bids & Prospective Bidders, 1929

Box-Folder 22

1540

Carneal Johnston, Architecture & Engineering, 1922-1924

Box-Folder 22

1541

Carneal & Johnston, Corr Regarding War Memorial, 1924-1929

War Memorial building prints

Box-Folder 22

1551

Carneal & Johnston, Remodeling Science Hall, 1927

Box-Folder 22

1542

Carneal & Johnston, 1925

Box-Folder 22

1543

Carneal & Johnston, Re: Dormitory #1, 1925-1927

Box-Folder 22

1544

Carneal & Johnston, Chemistry Building #1, 1927

Box-Folder 22

1545

Carneal & Johnston, Chemistry Building #2, 1926-1927

Box-Folder 22

1546

Carneal & Johnston Copies of Orders, etc., 1925-27

Box-Folder 22

1547

C &J, Copies of Orders to Contractors & etc. #1, 1927-1928

Box-Folder 22

1548

C &J, Copies of Orders to Contractors & etc. #2, 1927

Box-Folder 22

1549

C &J, Copies of Orders to Contractors & etc. #3, 1926-1927

Box-Folder 22

1550

Carneal & Johnston, Copies of Orders, etc., 1926-1927

Box-Folder 22

1552

Carneal & Johnston, Copies of Orders, etc., 1927

Box-Folder 22

1553

Carneal & Johnston-Corr. Regarding Misc. Matters, 1926-29

Box-Folder 22

1554

Carneal & Johnston/Re: Patton Hall, 1925-26

Box-Folder 22

1555

Carneal, Johnston Stone Dormitories, & Patton Hall, 1929

Construction of Patton Engineering Hall

Stone dormitory

Box-Folder 22

1556

Carneal, Johnston O/S Dorm, & Patton Hall, 1929

Box-Folder 22

1557

Stone Dormitory & Patton Hall

Box-Folder 22

1558

Carneal & Johnston Orders - Patton Hall, 1929

Box-Folder 23

1559

Carneal & Johnston Patton Engineering Hall, 1929

Box-Folder 23

1560

Carneal & Johnston Stone Dormitory, 1929

Box-Folder 23

1561

Carneal & Johnston Stone Dormitory - Orders, 1929

Box-Folder 23

1562

Carneal & Johnston - Telegrams, 1926-29

Box-Folder 23

1563

Bids for Improvements to Central Heating Plant, 1928

Box-Folder 23

1564

Chairs & Other Equipment W.M.H., 1926

Box-Folder 23

1565

Chairs, Shades, & etc., 1927-28

Box-Folder 23

1566

Chemistry Building, 1926-1927

Box-Folder 23

1567

Contracts, Agreements, Etc., 1929

Box-Folder 23

1568

J.L. Crouse Contractor, 1925-26

Box-Folder 23

1569

J.L. Crouse Contractor, 1926

Box-Folder 23

1570

J.L. Crouse Contracts, 1927

Box-Folder 23

1571

Davidson Hall, 1929

Box-Folder 23

1572

Dormitory No. 1, Noell Act, 1926

Box-Folder 23

1573

F.W. Eheart, Representing Town of Blacksburg, 1929

Box-Folder 23

1574

Fidelity & Casualty Co. - Bailer Report, 1927

Box-Folder 23

1575

Harris, Contractor - Heating W.M.H. & Library, 1926

Box-Folder 23

1576

Haymes Construction Co. Contractor, 1929

Box-Folder 23

1577

Heating War Memorial Hall & Library, 1926

Box-Folder 23

1578

Hoback/Painter, 1928

Box-Folder 23

1579

H.A. Lucas Contractor, 1926-1927

Box-Folder 23

1580

Maintenance, Replacement, Repair, 1944

Box-Folder 23

1581

J.B. McCrary Engineering Corporation re Sewerage Disposal System Correspondence Closed, 1929

Box-Folder 23

1582

Bid Heating Equipment Mechanics Arts Building, 1928

Box-Folder 23

1583

Patton Engineering Hall, 1925-26

Box-Folder 23

1584

D.J. Phipps Contractor, 1927

Box-Folder 23

1585

D.J. Phipps Contractor, 1929

Box-Folder 23

1586

Physical Plant Committee/Chairman's Misc. Matters, 1924-27

Box-Folder 23

1587

Physical Plant Committee, Prof. Johnston & Others, 1924-1927

Box-Folder 23

1588

Physical Plant Committee, 1925-1929

Box-Folder 23

1589

The Physical Plant Con., Prof. Johnson & Others, 1926-1928

Box-Folder 23

1590

Physical Plant Comm., Prof. Johnson & Others, 1926-1927

Box-Folder 23

1591

The Physical Plant, Prof. Johnson & Others, 1927

Box-Folder 23

1592

Physical Plant Committee Sewerage Plant Matters, 1929

Box-Folder 23

1593

Physical Plant Committee on Power House, 1929

Box-Folder 23

1594

Power Plant, 1929

Box-Folder 23

1595

Power Plant Equipment, 1929

Box-Folder 23

1596

Power Plant/Turbine, 1929

Box-Folder 23

1597

Remodeling Science Hall, Dormitory No. 2, 1929

Box-Folder 23

1598

Draft & Final Reports, 1929

Box-Folder 23

1599

Requisitions, 1929

Box-Folder 23

1600

Roads, Walks, Sewer/Prof. Begg & Others, 1926-28

Box-Folder 23

1601

R.I. Roop, Attorney, 1929

Troy Simmons v. V.P.I.

Easement of old Edward Black farm

Box-Folder 23

1602

Sewerage Disposal System, 1929

Box-Folder 23

1603

Simpson-Basham Co., Plumbing & Heating, 1927

Box-Folder 23

1604

War Memorial Hall Matters (Miscellaneous), 1925-1926

Box-Folder 23

1605

F.L. Watson Heating Contractor, 1926

Box-Folder 23

1606

F.L. Watson, 1929

Box-Folder 23

1607

Wiley & Wilson, Dormitory No. 1, 1926-1927

Box-Folder 23

1608

Wiley & Wilson, War Memorial Hall, 1926

Box-Folder 23

1609

Wiley & Wilson Chemistry Building, 1927

Box-Folder 23

1610

Wiley & Wilson, Heating Engineers, 1927

Box-Folder 23

1611

Wiley & Wilson Orders etc., 1927-1929

Box-Folder 23

1612

Wiley & Wilson-Engrs. Patton Hall & Admin. Bldg, 1925-26

Box-Folder 23

1613

Wiley & Wilson Hospital, 1929

Box-Folder 23

1614

Wiley & Wilson Orders, 1929

Box-Folder 23

1615

Wiley & Wilson, Science Hall & Engineers, 1927

Box-Folder 23

1616

Wiley & Wilson Miscellaneous Matters, 1929

Box-Folder 23

1617

Wiley & Wilson, 1929

Box-Folder 24

1618

Wiley & Wilson Stone Dorm & Patton Hall, 1929

Box-Folder 24

1619

Special Wiley & Wilson Power Plant, 1929

Power Plant Blueprint - copy of deed to New Power Plant from Alexander and Lizzie Black.

Box-Folder 24

1620

S.B. & Lee H. Williamson, 1926-1929

Box-Folder 24

1621

Working Papers #1, 1929

Subseries B: Physical Plant, 1928-1944

Box-Folder 24

1622

Agricultural Building - Bids - General, 1939-40

Box-Folder 24

1623

Application for Loan & Grant, 1933-34

Box-Folder 24

1624

Supplementary Application for Allotment, 1935

Box-Folder 24

1625

Armory, 1936

Box-Folder 24

1626

Supervising Architect, 1930

Box-Folder 24

1627

J.F. Barbour & Son, 1935-39

Box-Folder 24

1628

J.F. Barbour & Son, 1935

Box-Folder 24

1629

Bids - General, 1935-36 Furniture Advertisements and Specifications

Box-Folder 24

1630

Bids - Quarrying Stone for all Buildings, 1934

Box-Folder 24

1631

Bids - Staff, Dorm, & Utilities Building, 1934-37

Box-Folder 24

1632

Bidders not Awarded Contracts, 1930

Box-Folder 24

1633

Board of Visitors - Authorizations, 1938-40

Box-Folder 24

1634

Bond - Sale Data for Prospective Purchasers, 1938

Box-Folder 24

1635

Bond Sales (Brokers & Other Than PWA), 1934-37

Box-Folder 24

1636

Budget Allotments/PWA Op./Admin. Bldg/Dorms, 1942-44

Box-Folder 24

1637

Carneal & Johnston, 1928-30

Box-Folder 24

1638

Carneal, Johnston, & Wright Hospital, 1929-30

Box-Folder 24

1639

Carneal, Johnston, & Wright Orders, 1929-30

Box-Folder 24

1640

Carneal, Johnston, & Wright-Architects, 1930-37

Box-Folder 24

1641

C, J, & W (Carneal, Johnston, & Wright) General, 1933-37

Box-Folder 24

1642

C, J, & W - Future General, 1938

Box-Folder 24

1643

C, J, & W General, 1938-41

Box-Folder 24

1644

C, J, & W - Proposed Buildings - Preliminary, 1938

Box-Folder 24

1645

Carneal, Johnston, & Wright-Valves, etc., 1943

Box-Folder 24

1646

Chemical Engineering Building, 1937-38

Box-Folder 24

1647

Chemical Engineering Building, 1936-37

Box-Folder 25

1648

Davidson Hall (Chem. Eng.) - Bids - General, 1937-38

Box-Folder 25

1649

Conduit & Pool, 1934

Box-Folder 25

1650

Contracts - Architects, etc., 1939

Box-Folder 25

1651

Contract Changes, 1939-40

Box-Folder 25

1652

Contracts - Completion & Acceptance, 1939-40

Box-Folder 25

1653

Contracts - Extension of Time, 1939-40

Box-Folder 25

1654

Davidson Hall Completion (1), 1932-33

Box-Folder 25

1655

Davidson Hall Completion (2), 1930-32

Box-Folder 25

1656

Davidson Hall (addition), 1932

Box-Folder 25

1657

Dining Hall - Bids - General, 1939-41

Box-Folder 25

1658

Dormitories - Bids - General, 1938-39

Box-Folder 25

1659

Dormitories, 1938-39

Box-Folder 25

1660

Dorm Unit #4/Bids, Payments, Correspondence, 1939-1940

Box-Folder 25

1661

Electric Line Extensions, 1935

Box-Folder 25

1662

Electricity, Steam, Grading, Landscaping - College Dept. Connections, 1934-36

Box-Folder 25

1663

Elevators, May 1930

Box-Folder 25

1664

Engineering Building, 1938-40

Box-Folder 25

1665

Equipment, 1938-40

Box-Folder 25

1666

E.R. Evans (General), 1934-35

Box-Folder 25

1667

Faculty Dorm, 1934

Box-Folder 25

1668

Faculty Dorm, PWA #1, 1935

Box-Folder 25

1669

Faculty Dorm, PWA #2, 1935-37

Box-Folder 25

1670

Financial Estimates - Payment of Interest, Principle, & SKG FD Revenue, 1935-38

Box-Folder 25

1671

1st National Exchange Bank, 1934-37

Box-Folder 25

1672

J.V. Gary, 1934-36

Box-Folder 25

1673

J.V. Gary, 1936-39

Box-Folder 25

1674

Gary, J.V., 1938

Box-Folder 25

1675

Grant VA 1284-F Final Settlement, 1940-41

Box-Folder 25

1676

Hawkins, Delafield, & Longfellow, 1934

Box-Folder 25

1677

Heating Connections - Bids - General, 1939-40

Box-Folder 25

1678

House - Moving, 1934-36

Box-Folder 26

1679

Inclinerator & Garbage Building, 1939-40

Box-Folder 26

1680

Insurance & Bands (Contractors), 1934-37

Box-Folder 26

1681

Loan & Grant Agreement, 1934

Box-Folder 26

1682

Natural Science Lab (proposed Bailey Museum Bldg), 1937-39

Box-Folder 26

1683

New Dormitory (addition), 1930

Box-Folder 26

1684

Newspaper Clippings & Articles for Publication, 1930-35

Newspaper Clipping outlining various new buildings and campus additions-Burruss Hall/Auditorium; Donaldson-Brown Hotel et. al.

Box-Folder 26

1685

Old Dining Hall - Bids - General, 1938-39

Box-Folder 26

1686

Payments, Revenue, & Expenses, 1934-38 Budget

Box-Folder 26

1687

Pm't- Interest & Principle 1790-1053-1215-1284, 1937-38

Box-Folder 26

1688

Payments from Construction Fund, 1938-40

Box-Folder 26

1689

Physical Plant Committee, 1929-30

Box-Folder 26

1690

Physical Plant Committee/Col. Johnson & Others, 1929-31

Box-Folder 26

1691

Physical Plant - General, 1921-34

Map of proposed roadway entrance to the camp.

Map of proposed campus development plans.

Insurance figures on buildings and equipment.

Box-Folder 26

1692

Physical Plant/Possible Additional Projects, 1937-41

Box-Folder 26

1693

Physical Plant/Buildings & Grounds/Proposed Reorganization, 1942

Box-Folder 26

1694

Power Plant, 1930

Box-Folder 26

1695

PWA Advertising (for bids), 1934-36

Box-Folder 26

1696

PWA Buildings - conduit, pool, sewers, water tank, 1934

Box-Folder 26

1697

PWA Bids - Faculty Dorm, 1934-36

Box-Folder 26

1698

PWA Faculty Dorm, 1934

Box-Folder 26

1699

P.W.A./Equipment/S.A.B./Miscellaneous, 1934-37

Box-Folder 26

1700

P.W.A./History, 1934-35

Box-Folder 26

1701

PWA Regional Director - Atlanta, 1938-40

Box-Folder 26

1702

PWA - General - Atlanta - D.C.- Resident Eng., 1938-40

Box-Folder 26

1703

Account Voucher 148435-44 to 151051, 1926

Box-Folder 26

1704

Supplemental Account Vouchers 1043-1290, 1919-20

Box-Folder 26

1705

Force Account Vouchers, 1934-35

Box-Folder 26

1706 to 26-1707

PWA-Price Inquiries-Force Accounts, 1934 (2 folders)

Box-Folder 26

1708

PWA Invoices #1-99, 1934

Box-Folder 26

1709

PWA Invoices #1000-1599, 1934-35

Box-Folder 27

1710

PWA Invoices #1600-1746, 1935

Box-Folder 27

1711

PWA Vouchers #1851-1907, 1934-37

Box-Folder 26

1712

PWA Vouchers #1908-1983, 1934-37

Box-Folder 27

1713

Misc.-Public Works, etc., 1934

Box-Folder 27

1714

Public Works Reserve-Planning Branch of the PWA, 1941

Box-Folder 27

1715

Refrigerating Units/Insulation/Cold Storage Doors, 1928, 1930

Box-Folder 27

1716 to 27-1716A

Requisitions for Grants, 1934-36--Grant funding document (2 folders)

Box-Folder 27

1717

Requisitions For Loans, 1934-36

Box-Folder 27

1718

Roads, Walks, Sewers, etc., 1927-31

Box-Folder 27

1719

S.A.B. - Application Prelim., 1935-36

Box-Folder 27

1720

S.A.B. Bids, 1936

Box-Folder 27

1721

S.A.B. - C. J. & W., 1936

Box-Folder 27

1722

S.A.B. - Financial Payments/Agreements/Loans, 1936-37

Box-Folder 27

1723

S.A.B. Kitchen & Dining Room, 1937

Box-Folder 27

1724

S.A.B.-Legal/J.V. Gary/Official; State Engrs. Office, 1934-36

Box-Folder 27

1725

S.A.B. Operations, 1936-37

Box-Folder 27

1726

S.A.B., 1935-7/1/36

Box-Folder 27

1727

S.A.B., 7/1/36-11/1/36

Box-Folder 27

1728

S.A.B., 11/1/36-2/1/37

Box-Folder 27

1729

S.A.B., 2/1/37

Box-Folder 27

1730

Sewer Water Tank, 1933-36

Box-Folder 27

1731

Space Assignment, 1939-40

Box-Folder 27

1732

State Engineer, 1933-35

Box-Folder 27

1733

State Engineering, 1935-37

Box-Folder 27

1734

State Gov. Bldg Dir., Treasurer, General Assembly, 1933-36

Box-Folder 27

1735

State Offices - Laws, etc., 1938-39

Box-Folder 27

1736

Stein, F.J., 1934-36

Box-Folder 28

1737

Stone Quarrying, 1934-35

Box-Folder 28

1738

Stone Quarrying - Bids, 1938-40

Box-Folder 28

1739

Student Dorm, 1934-37

Box-Folder 28

1740

Student Dorm & Utilities, 1934-36 Building Projects continued.

Box-Folder 28

1741

Extras, Credits & Approvals of Sub Contracts, 1934-37

Box-Folder 28

1742

Swimming Pool, 1932-33

Box-Folder 28

1743

T & A Building Bids, 1934-36

Box-Folder 28

1744

T & A Building, 1934--Campus Placement of Buildings

Box-Folder 28

1745

T & A Building 1/1/35-6/30/35--Building Composition

Box-Folder 28

1746

T & A Building 7/1/35-12/31/35

Box-Folder 28

1747

T & A Building, 1/1/36-3/31/36

Box-Folder 28

1748

T & A Building 4/1/36-37--Piano Advertisements

Box-Folder 28

1749

Utilities Building, 1934-37

Box-Folder 28

1750

VPI Dept. Services, etc., 1938-39

Box-Folder 28

1751

Watson, F.L., 1930

Box-Folder 28

1752

Wiley & Wilson, 1930-34

Box-Folder 28

1753

Wilson, I. D., Res. Engineer Inspector, 1934-36
Series V: Virginia State Survey, 1929-1930
Box-Folder 28

1754

Arlington County, 1929

Box-Folder 28

1755

Bedford County, 1929

Box-Folder 28

1756

Bland County, 1930

Box-Folder 28

1757

H. K. Bowen, 1928

Box-Folder 28

1758

H. K. Bowen, 1929

Box-Folder 28

1759

H. K. Bowen, 1930

Box-Folder 28

1760

H.K. Bowen, 1931-1935

Box-Folder 28

1761

Buchanan County, 1930

Box-Folder 28

1862

Craig County, 1930

Box-Folder 28

1763

Dickenson County, 1930

Box-Folder 28

1764

Farmville - Town, 1930

Survey

Chemical analysis of water in Giles county

Industrial survey of Giles county

Box-Folder 28

1765

Floyd County, 1930

Box-Folder 28

1766

Giles County - Virginia Corr. in Regard to Survey, 1929

Box-Folder 28

1767

Request for Giles County Survey, 1930

Box-Folder 28

1768

Grayson County - VA Corr. In Regard to Survey, 1929

Dr. R.J. Holden and Hillsville sheriff in car-smashing incident

Box-Folder 28

1769

Halifax County, 1930

Box-Folder 28

1770

Lee County, 1930

Box-Folder 28

1771

H.E. Mecredy, 1930

Box-Folder 28

1772

Montgomery Co. - VA Corr. In Regard to Survey, 1929

Box-Folder 28

1773

Orange County, 1929-1930

Box-Folder 28

1774

Portsmouth, VA Corr. In Regard to Survey, 1930

Box-Folder 28

1775

Pulaski County, 1930

Box-Folder 28

1776

Roanoke County, 1930

Box-Folder 28

1777

Russell County, 1930

Box-Folder 28

1778

Scott County, 1930

Box-Folder 28

1779

Shenandoah County, 1930

Box-Folder 28

1780

Smyth County, 1930

Box-Folder 28

1781

Suffolk Survey Correspondence, 1930

Box-Folder 29

1782

Request for Suffolk Survey, 1930

Box-Folder 29

1783

North Tazewell, VA Corr. In Regard to Survey, 1930

Box-Folder 29

1784

Request for Tazewell Survey, 1930

Box-Folder 29

1785

Washington County, 1930

Box-Folder 29

1786

Wise County, VA Corr. In Regard to Survey, 1930

Box-Folder 29

1787

Wythe County, 1928-1929

Box-Folder 29

1788

Request for Wytheville Survey, 1930

Box-Folder 29

1789

Misc.-Industrial Survey Work and Staff, 1929

Box-Folder 29

1790

Misc.-Industrial Survey, Census Bureau, 1930

Box-Folder 29

1791

Bureau of Community Development, Enrollment Stats, Industrial Development of SW VA, 1931

Box-Folder 29

1792

Request for Surveys, 1930

Box-Folder 29

1793

Req. for Surveys, Referred to Mr. Bowen & Others, 1930

Box-Folder 29

1794

Request for Surveys of Different Towns & Cities, 1930

Box-Folder 29

1795

State Survey Correspondence, 1931-32

Box-Folder 29

1796 to 29-1797

State Survey, 1930

Box-Folder 29

1798

State Survey: Transportation Survey, 1931

Box-Folder 29

1799

Topical Outlines for Industrial Surveys, 1930

Box-Folder 29

1800

Special Mailing List, 1930

Box-Folder 29

1801

Booklet for South Western Virginia, Elec., 1930

Lists of hospitals, hotels...for Bristol and other Southwestern Virginia towns

Box-Folder 29

1802

State Conservation & Development Commission, 1930

Box-Folder 29

1803

Department of Labor and Industry, 1929

Box-Folder 29

1804

Virginia Industry, 1928-1929
Subseries A: Subject Files, 1919-1928

Box-Folder 29

1805

Administrative Council, 1921

Box-Folder 29

1806

Agricultural Certificates of Merit, 1924

Box-Folder 29

1807

Agricultural Experiment Station, 1919-20

Box-Folder 29

1808

Ag. Schools & Teachers, 1919-1920

Box-Folder 29

1809

Alcohol, Student Pledge Regarding, 1922

Box-Folder 29

1810

Allen Report, 1919

Box-Folder 29

1811

All-Virginia Party, 1926

Box-Folder 29

1812

Alumni, 1922-27

World War Memorial Fund.

Dedication Program for World War Memorial Hall and Stadium.

Box-Folder 29

1813

American Association of University Women, 1926-27

Box-Folder 29

1814

American Bankers Association (Educational Foundation), 1928

Box-Folder 29

1815

Annual Reports, 1922-26

Box-Folder 29

1816

Apartment Buildings & Residence

Box-Folder 29

1817

Applications, appointments, etc, 1922-1928

Box-Folder 29

1818

Appropriations for Dept. of Instruction, 1919-1920

Box-Folder 29

1819

Association of Colleges & Secondary Schools, 1923-28

Box-Folder 29

1820

Athletics, 1924-25

Box-Folder 30

1821

Statements of Auditing Committee, 1920

Box-Folder 30

1822

The Band, 1921

Box-Folder 30

1823

Bonds, 1919-1936

Box-Folder 30

1824

Biennial Budget Matters, 1926-1928

Box-Folder 30

1825

Borchure for VPI, 1943

Box-Folder 30

1826

Budget, 1920

Box-Folder 30

1827

Budget, 1920-1922

Box-Folder 30

1828

Working Budget, 1920-1924

Box-Folder 30

1829

Budget, 1922-1924

Box-Folder 30

1830

Bug File, 1922-1929

misc. ltrs. & notes on unsolicited opinions

Box-Folder 30

1831

Buildings-Valuation, 1922

Box-Folder 30

1832

Burruss-Efforts to Gain VPI Presidency, 1919

Box-Folder 30

1833

Can state institution under budget system pay expenses of students to conferences, etc, 1925

Box-Folder 30

1834

Mailing List Requests to COCs, 1928

Box-Folder 30

1835

Chemistry Graduates, 1925

Box-Folder 30

1836

Commission Blanket Letters, 1928

1928 General Assembly report authorizing the study of conditions of farmers in Virginia.

Box-Folder 30

1837

Constitution & By-Laws Corps of Cadets

Box-Folder 30

1838

Cost per Student per Session, 1924-1925

Box-Folder 30

1839

Crop Pest Matters

Box-Folder 30

1840

Curriculum Development, 1919-1920

Box-Folder 30

1841

Curricula Development, 1920

Box-Folder 30

1842

Curricula Development, 1921-1922

Box-Folder 30

1843

Curricula Development, 1922-1923

Box-Folder 30

1844

Davidson Hall, the Naming of, 1927

Box-Folder 30

1845

Departmental Reports, 1928

Box-Folder 30

1846

Honorary Degrees, 1928

Box-Folder 30

1847

Directory of Faculty & Administrative Officers, 1928

Faculty listing and their degrees.

Box-Folder 30

1848

Employment, 1928

Box-Folder 30

1849

Engineering Curricula, 1928

Box-Folder 30

1850

Engineering Experiment Station, 1928

Box-Folder 30

1851

Engineering Exten. Div., 1928

Box-Folder 30

1852

Enrollment Statistics - Questions, 1920

Box-Folder 30

1853

Total Agriculture Enrollment, 1921-1926

Box-Folder 30

1854

Executive Bulletins 1/2/26 - 7/31/26

Box-Folder 30

1855

Experimental Station Financial Reports, 1910-1921

Box-Folder 30

1856

Extension Division, 1918-1923

Box-Folder 30

1857 to 30-1857A

Annual Reports--Agriculture Department, 1920-1925

Box-Folder 31

1858 to 31-1858A

Annual Report - Agric. Engineering, 1922-1923

Box-Folder 31

1859

Annual Report of Extension Work in Agriculture & Home Econonics #1, 1923

Box-Folder 31

1860

An'l Report of Ext. Work in Ag. & Home Economics #2 & #3, 1923

Box-Folder 31

1861

An'l Report of Ext. Work in Ag. & Home Economics #4, 1923

Box-Folder 31

1862

An'l Report of Ext. Work in Ag. & Home Economics #5, 1923

Box-Folder 31

1863

An'l Report of Ext. Work in Ag. & Home Economics #6, 1924

Box-Folder 31

1864

An'l Report of Ext. Work in Ag. & Home Economics #7, 1924

Box-Folder 31

1865

An'l Report of Ext. Work in Ag. & Home Economics #8, 1965

Box-Folder 31

1866

An'l Report of Ext. Work in Ag. & Home Economics #9, 1925

Box-Folder 31

1866A

An'l Report of Ext. Work in Ag. & Home Economics #5, 1925

Box-Folder 31

1866B

An'l Report of Ext. Work in Ag. & Home Economics #5, 1925

Box-Folder 31

1866C

An'l Report of Ext. Work in Ag. & Home Economics #5, 1925

Box-Folder 31

1867

Extension Work in Animal Husbandry, 1921-1925

Box-Folder 31

1868, 31-1868A, and 31-1868B

Annual Report - Director of Extension Work In Virginia, 1923-1924

Box-Folder 31

1869

Extension Report - Food & Nutrition, 1924

Box-Folder 31

1870.

Annual Report - State Clothing Specialist, 1923-1924

Box-Folder 31

1871

Annual Report of State Food Specialists, 1921-1925

Box-Folder 31

1872

Annual Report Virginia Boys Club including pictures of African American Extension workers, farmers, and boys club members, 1921-1922

Box-Folder 31

1873

Extension Suggestions, 1928

Box-Folder 31

1874 to 31-1874A

Executive Bulletins, 1920-1924

Box-Folder 31

1875

Executive Bulletins, 1925

Box-Folder 31

1876

Faculty Positions, Application for, 1920-22

Box-Folder 31

1877

Faculty Questionnaire on Preparation, 1928

Box-Folder 31

1878

Financial Matters, 1919

Box-Folder 31

1879

Foch, Marshal, 1922

Box-Folder 31

1880

Form I--For estimating the value of scientific equipment, 1927

Box-Folder 31

1881

Form II--Survey for instructors, 1927

Box-Folder 31

1882

General Assembly, 1922

Box-Folder 31

1883

General Assembly, Miscellaneous Matters, 1924

Box-Folder 31

1884 to 31-1884A

General Assembly, 1926 (2 folders)

Box-Folder 31

1885

General Assembly, 1928

Box-Folder 31

1886

General Education Board/Trevor Arnett & Others, 1927

Box-Folder 31

1887

Geology Field Trip, 1929

Box-Folder 31

1888

Graduate Courses, 1927

Box-Folder 31

1889

Accredited Herd Matters, 1920s

Box-Folder 31

1890

Holiday Blanks, 1925

Box-Folder 31

1891

Memo Concerning Home Demo Agents, 1920s

Box-Folder 31

1892

Regarding Ass'ment of Colleges - Owned Housing, 1920s

Box-Folder 31

1893

Influenza Dec. 1928

Box-Folder 31

1894 to 31-1894A

Institutions of Higher Learning, 1920s (2 folders)

Box-Folder 32

1895

Deans' Reports on Instruction, 1920-1921

Box-Folder 32

1895A

Deans Report on Instruction, 1920s

Box-Folder 32

1896

Deans Third Term Report, 1920s

Box-Folder 32

1897

Insurance Valuations, 1922

Box-Folder 32

1898

Investments for Educ. Institutions, Selection of, 1927

Box-Folder 32

1899

Invoices & Insurance Policies, 1923-1924

Box-Folder 32

1900

Knights Templar Loan Fund, 1924-1925

Box-Folder 32

1901

Labor Organizations/Complaints, 1921-22

Box-Folder 32

1902

Livestock Sanitary Board, 1920s

Box-Folder 32

1903

Memorandum, 1928

Box-Folder 32

1904

Military Department, 1919-1921

Box-Folder 32

1905

Military Report - R.O.T.C., 1919-1922

Box-Folder 32

1906

Mimeographs & Printed Material, 1920's, 1930's

Box-Folder 32

1907

Mimeograph Material, 1928

Box-Folder 32

1908

Misc.-Memos, Correspondences, 1928

Box-Folder 32

1909

Misc. Mimeograph Letters to Faculty & Students, 1920s

Box-Folder 32

1910

Misc. Letters to Patrons & Students, 1920s

Box-Folder 32

1911

Money Statistics, 1920s

Box-Folder 32

1912

Nat. Assoc. of Commercial Organization Secretaries, 1928

Box-Folder 32

1913

Needs, 1921-23

Box-Folder 32

1914

New York, University of, 1922

Box-Folder 32

1915

Office Employees, 1920s

Box-Folder 32

1916

Organizational Chart, 1920-21

Box-Folder 32

1917

Orientation, 1920

Box-Folder 32

1918

Payrolls, 1918-1921

Box-Folder 32

1919

Petition Vocational Students, 1922

Box-Folder 32

1920

Plant Pathology - Annual Report, 1920s

Box-Folder 32

1921, 32-1921A, 32-1921B

Poultry Testing (3 folders)

Box-Folder 32

1922

Pre-Med Course, 1920s

Box-Folder 32

1923

Presidential Powers, 1921

Box-Folder 32

1924

Publicity Organization, 1928

Box-Folder 32

1925

Purnell Bill, 1920s

Box-Folder 32

1926

Religious Education, 1927

Box-Folder 32

1927

Resignation - Why?, 1923-1924

Box-Folder 32

1928

Resolutions, 1924

Box-Folder 32

1929

Rockefeller, Laura Spelman, Fund, 1926-27

Box-Folder 32

1930

Salaries, 1919, 1925

Box-Folder 32

1931

Regarding Salaries of US Army Officers, 1928

Box-Folder 32

1932

Sanitary Board, 1920-23

Box-Folder 32

1933

Shenandoah National Park, 1920s

Box-Folder 32

1934

Scott Case, 1923

Cadet John Scott was expelled for refusing to comply with unfair punishment. 130 cadet officers and non-commissioned officers resigned in protest. Includes letters from parents.

Box-Folder 32

1935

Semi-Centennial, 1922

Box-Folder 32

1936

Special Education Commission, Dr. M.V. O'Shea, 1920s

Box-Folder 32

1937

Staff Promotions, 1920s

Box-Folder 32

1938

Statistical Studies - President's Office, 1928

Box-Folder 32

1939

Stream Pollution Matters, 1911-28

Box-Folder 32

1940

Student Life Report, 1920s

Box-Folder 32

1941

Student Pranks, 1923

Box-Folder 33

1942

Students, 1921-1922

Box-Folder 33

1943

Students, 1922-1923

letter Re: women students and 'ladies retiring room'

Box-Folder 33

1944

Students, 1924-1925

Box-Folder 33

1945

Students, 1925-1926

Box-Folder 33

1946

Students, 1926-1927

Box-Folder 33

1947

Students, 1927-1928

Box-Folder 33

1948

Summer School, 1923-1925

Box-Folder 33

1949

Teachers Insurance & Annuity Association, 1926

Box-Folder 33

1950

Teaching Loads, 1921

Box-Folder 33

1951

Teaching Loads, 1920s

Box-Folder 33

1952

Teaching Load Blanks, 1926-1927

Box-Folder 33

1953

Teaching Load Blanks, 1927-1928

Box-Folder 33

1954

Telegrams, 1926

Box-Folder 33

1955

Telegrams, 1927-1928

Box-Folder 33

1956

Treasurer, 1920

Box-Folder 33

1957

Governor Trinkle, 1924

Box-Folder 33

1958

VA Education Survey, 1927

Box-Folder 33

1959

VA Education Survey, 1927-1928

Box-Folder 33

1960

VA Education Survey Development & Suggestions, 10/26/27

Box-Folder 33

1961

Welsch Bill H.R. 5838 Military Affairs Committee, 1920s

Box-Folder 33

1962

Workmen's Compensation, 1927

Subseries B: Subject Files, 1928-1931

Box-Folder 33

1963

Aeronautics, 1927-1930

Box-Folder 33

1964

Agricultural Conference Board, 1929

Box-Folder 33

1965

Airport, 1929-1931

Box-Folder 33

1966

Alcohol Reports: Commission of Internal Revenue, 1931

Industrial alcohol government policy and problems relating to manufacture, storage, distribution, and sale of alcohol in the arts and industries

Alcohol use at VT

Box-Folder 33

1967

American Chamber of Agriculture (Atlanta), 1/30/1929

Box-Folder 33

1968

American Mining Congress, 1930-31

Box-Folder 33

1969

American Political Science Association, 1931

Box-Folder 33

1970

American Society of Mechanical Engineers, 1930-31

Box-Folder 33

1971

Band director, 1931

Box-Folder 33

1972

Biennial Budget Requests, 1928-1930

Box-Folder 33

1973

Boy Scouts, 1931

Box-Folder 33

1974

Copper-Ketchan Act, 1928-1931

Box-Folder 33

1975

Child Welfare Conference, 1931

Virginia Rural Child Welfare Program

Box-Folder 33

1976

Changes in Organization, of Curricula, etc., 1931

Box-Folder 33

1977

Conservation & Development Commission- - Mead Flippin, Hodges, & Others, 1926-31

Box-Folder 33

1978

County Agent List of Farmers, 1929

Box-Folder 33

1979

Compulsory Church Attendance, Dean of Men, 1928-30

House Bill 360, Prohibiting Hazing at School.

Quality Credit Averages for Students from 1931-1932.

Box-Folder 33

1980

Commission List, etc., 1929

Box-Folder 33

1981

Dairy Products Bldg, 1930

Box-Folder 33

1982

Dairy Husbandry building, 1931

Box-Folder 33

1983

Drought situation, 1930

Box-Folder 33

1984

Education Commission recommendations, 1931

Virginia Education Commission recommendations

Box-Folder 33

1985

Engineering Extension - Registration, 1930-31

Box-Folder 33

1986

Eng. Experiment Station - McNary Bill, 1929-30

Box-Folder 33

1987

Faculty Meeting, 1924-29

Harvard Officials Ban Discrimination.

Study of Records in Regard to Scholarships for Juniors and Seniors.

Box-Folder 33

1988

Financial Agents, 1930s

Box-Folder 33

1989

Folders, etc., Other Colleges, 1931

Box-Folder 33

1990

General Survey, 1930-31

Box-Folder 34

1991

Heating and power plant, 1928-1931

Box-Folder 34

1992

Heating Buildings, 1930-31

Box-Folder 34

1993

High School boys and girls and others, 1925-1931

Box-Folder 34

1994

Hospital addition, 1929

Box-Folder 34

1995

Illiteracy campaign, 1931

Teaching of illiterate women

Box-Folder 34

1996

Industrial Committee of State Chamber of Commerce, 1931

Box-Folder 34

1997

Chamber of Commerce Industry Committee, 1931

Box-Folder 34

1998

Institute of Rural Affairs, 1929

Box-Folder 34

1999

Inspection Trip, 1931

Box-Folder 34

2000

Interracial Cooperation, Commission on, 1931-34

Box-Folder 34

2001

Interest on Federal Funds-Correspondence, 1933

Box-Folder 34

2002 to 34-2002A

Invitations to J. Burruss, 1931 (2 folders)

Box-Folder 34

2003

Janitor's Training School, 1931

Box-Folder 34

2004

Keller-Invitations, 1931

Box-Folder 34

2005

Lamme Award, Prof. Pritchard, 1929

Box-Folder 34

2006 to 34-2007

McCormick Centennial, 7/29/31 (2 folders)

Box-Folder 34

2008

McCormick Centennial Hotel & Transpo. Matters, 1931

Box-Folder 34

2009

McCormick Family, 1931

Box-Folder 34

2010

McCormick Centennial faculty correspondence, 1931

Box-Folder 34

2011

McCormick Day, 7/29/31

Box-Folder 34

2012

McCormick mailing list, 1931

Box-Folder 34

2013

Mechanical Engineering Laboratory, 1930

Box-Folder 34

2014

Mechanical Lab, 1930

Box-Folder 34

2015

Military Camp Leaves, 1931

Box-Folder 34

2016

National Advisory Committee on Education, 1930-31

Box-Folder 34

2017

Noell Act Loans, 1930

Box-Folder 34

2018

Physics, 1930

Box-Folder 34

2019

Quality Credit Averages, 1925-30

Percentage of passes for class levels.

Box-Folder 34

2020

Radio Matters - radio broadcasting, 1928-1930

Box-Folder 34

2021

Rural Electrification Matters, 1929

Box-Folder 34

2022

Salary Increases, 1931

Box-Folder 34

2023

Sewage - Road Grading, 1927-29

Box-Folder 34

2024

Social Activities Committee, 1940-42, 1946-47

Box-Folder 34

2025

Soft Wheat Flour Matters, 1929

Box-Folder 34

2026

Southern Association of College, 1923-1931

Box-Folder 34

2027

Southern Commercial Secretaries Association, 1929

Box-Folder 34

2028

Stable Money Association, 1931

Box-Folder 35

2029

State Scholarship Certificate to Mildred Fanning, 1930

Box-Folder 35

2030

State Supported Institutions' Conferences, 10/9/1931-1/22/1932

Box-Folder 35

2031

Students, 1929-1930

Box-Folder 35

2032

Students, 1931

Box-Folder 35

2033

Summer Activities, 1929

Box-Folder 35

2034 to 35-2034A

Summer Quarter, 1929 (2 folders)

Box-Folder 35

2035

Taxation, 1931

Box-Folder 35

2036

Teaching Load Blanks, 1928-1929

Box-Folder 35

2037

University of Illinois Rating, 1926-29

Box-Folder 35

2038

Virginia Mechanical Institute (H.L. Davidson), 1930-1931

Box-Folder 35

2039

College water supply, 1928-1931

Box-Folder 35

2040

Liberal Arts College for Women in Harrisonburg (State Teachers College), 1931

Subseries C: Subject Files, 1927-1946

Box-Folder 35

2041

AAU, 1940

Box-Folder 35

2042

Academic Reports, 1935-40

Box-Folder 35

2043

Academic Reports, 1941-46

Box-Folder 35

2044

Accelerated Programs, 1942

Box-Folder 35

2045

"Speeding-Up" Curricula (Accelerated Program), 1942

Box-Folder 35

2046

Administration, Council on, 1939-40

Box-Folder 35

2047

Advisory Legislative Council, Committee of VA/Purchase & Printing Laws, 1937

Box-Folder 35

2048

Aero Accounts, 1940-41

Box-Folder 35

2049

National Aero Association, 1936

Box-Folder 35

2050

Notes on Aeronautical Engineering, 1942

Box-Folder 35

2051

Aeronautics, 1942-43

Box-Folder 35

2052

Aeronautics, Dept. of, Operations Handbook, 1941-43

Box-Folder 35

2053

Aeronautics, Dept. of, 1944

Box-Folder 35

2054

Aeronautics, 1944-45

Box-Folder 35

2055

Agricultural Advisory Council, 1939-1940

Box-Folder 35

2056

Agricultural Curricula Revision, 1933

Box-Folder 35

2057

Agricultural Economics Fellowships, 1936

Box-Folder 35

2058

Agricultural Economics Dept. Library, 1939-40

Box-Folder 35

2059

Agricultural Experiment Station - Hofmann, 1942

Box-Folder 35

2060

Airport, 1931

Box-Folder 35

2061

Airport, VPI, Committee, 1930-31

Box-Folder 35

2062

Airport, VPI July 1, 1935

Box-Folder 35

2063

Airport, VPI, 1935-36

Box-Folder 35

2064

Airport, VPI, 1937

Box-Folder 35

2065

Airport, VPI, 1939

Box-Folder 35

2066

Airport, VPI, 1940

Box-Folder 36

2067

Airport Property, VPI, 1940-41

Box-Folder 36

2068

Airport, VPI, Director, Wright, J.H., 1940-41

Box-Folder 36

2069

Corr. - Burruss, Wright, Norris/Airport Matters, 1940-42

Box-Folder 36

2070

Airport, VPI/Purchase of Land for 1/42-7/42

Box-Folder 36

2071

Airport, VPI/Development Project, 1942-43

Box-Folder 36

2072

Airport, VPI, 7/1/42-7/1/43

Box-Folder 36

2073

Airport Investigating Committee, 1944

Box-Folder 36

2074

A.B.C. Board, 1934

College Community Voted "dry."

Alcohol Beverage Control Board.

Box-Folder 36

2075

Allotments for Expenditure, Authorized by Gov., 1939-42

Box-Folder 36

2076

Allotments, 1943-44

Box-Folder 36

2077

Alpha Zeta Fraternity, 1932

Box-Folder 36

2078

Aluminum Campaign Material, 1941

Box-Folder 36

2079

Alumni, 1929-36

Box-Folder 36

2080

Alumni Records, 1929-32

Box-Folder 36

2081

Alumni, 1938-44

Box-Folder 36

2082

Alumni, 1942

Box-Folder 36

2083

Alumni Conference, 4/29/33

Box-Folder 36

2084

Alumni Conference, 1933

Alumni Conference Report.

Total Enrollment Figures for Virginia Students in Virginia Colleges for the Year, 1930-1931.

Figures for Permanent and Current Assets for 1931-1932.

Enrollment, Salaries, Income Statistics.

Enrollment by Curricula in Virginia State Institutions.

Schedule of Changes and Fees for Students at Virginia State Colleges.

"Education" in the State Budget.

Summary of Questionnaire Concerning Finances of Land-Grant Institutions Under New Conditions.

Commonwealth of Virginia Total Revenues and Expenditures for Fiscal Year End June 1932.

College Preference Survey of College Seniors in 1932.

Box-Folder 36

2085

Alumni Killed in Action - Letters to Relatives, 1945-46

Box-Folder 36

2086

American Chemical Society Report, 1938

Box-Folder 36

2087

American Council on Education, 1924-29

Box-Folder 36

2088

American Council on Education, 1930-35

Box-Folder 36

2089

American Council on Education, 1936-41

Box-Folder 36

2090

American Society of Agricultural Engineers, 1938

Box-Folder 36

2091

Appalachian Forest Research Council, 1931-35

Box-Folder 37

2092

Dept. of Architectural Engineering March, 1933

Box-Folder 37

2093

Audit of Army Specialized Training Program, 3/8/1943-6/30/1944

Box-Folder 37

2094

A.S.T.P. - General, 1943

Box-Folder 37

2095

Misc.-List of Assets, etc., 1935

Box-Folder 37

2096

Association of Colleges & Secondary Schools of Southern States, 1933-35

Box-Folder 37

2097

Association of Land Grant Colleges, 1923-33

Box-Folder 37

2098

Land Grant College Survey, 1927-29

Box-Folder 37

2099

Association of Land Grant C's & U's, 1929-38

Box-Folder 37

2100

Association of Land Grant Colleges (Experiment Station Record), 1930

Box-Folder 37

2101

Association of Land Grant Colleges (Retirement & Group Insurance), 1932-36

Box-Folder 37

2102

L.G.C.A. Committee, 1933-34

Box-Folder 37

2103

Association of Land Grant C's & U's, 1933-40

Box-Folder 37

2104

Land Grant College Association Committee on Organization & Policy, 1935-38

Box-Folder 37

2105

Land Grant College (Answers to Questions), 1936

Box-Folder 37

2106

Land Grant College (Answers to Questions), 1937

Box-Folder 37

2107

Land Grant College Association, 1937

Box-Folder 37

2108

L.G.C.A. Committee on Rating Profess'l Schools, 1937

Box-Folder 37

2109 to 37-2110

Association of Land Grant Colleges & Universities, 1937-38 (2 folders)

Box-Folder 37

2111 to 37-2111A

L.G.C.A., 1937-38 (2 folders)

Box-Folder 37

2112

L.G.C.A. Committee on College Organization & Policy, 1937-40

Box-Folder 37

2113

Association of Land Grant Colleges & Universities, 1938

Box-Folder 37

2114

Association of Land Grant Colleges, 1941-45

Box-Folder 38

2115

Association of Military Colleges, 1923-40

Box-Folder 38

2116

Association of University & Col. Business Officers of the US, 1922-40

Box-Folder 38

2117

Athletic Association, 1920-1940

Box-Folder 38

2118

Athletic Association (Business, Salaries, Bookstore, etc.), 1940

Box-Folder 38

2119

Athletic Fee, 1927-34

Proposed Faculty Censorship of Student Publications.

Box-Folder 38

2120

Athletics, 1936

Southern Conference Association, Constitution and By-Laws.

Athletic Scholarship Information.

Box-Folder 38

2121

Audit, by state, 1934-35

Box-Folder 38

2122

Aviation - Nonactive file, 1939

Box-Folder 38

2123

Aviation Training, 1939-42

Box-Folder 38

2124

B-Miscellaneous, 1937-38

Box-Folder 38

2125

Bang's Disease in Beef Cattle Herd, 1937

Box-Folder 38

2126

Bank of Blacksburg - Financing - Bonds & Other Revenue - Advertising - 1st Nat'l Exchg Bank, 1938-40

Box-Folder 38

2127

A "Bill," 1930-32

Box-Folder 38

2128 to 38-2128A

Biological Survey, U.S., Game Management, 1934-36 (2 folders)

Box-Folder 38

2129

Blacksburg Community Federation, 1931-32

Box-Folder 38

2130

Town of Blacksburg, 1936-38

Box-Folder 38

2131

Blacksburg Protest, 1934

Proceedings of the hearing before the Committee of the Board of Visitors

Box-Folder 38

2132

Blueprints/Maps/Airport/Burruss Hall, 1940

Box-Folder 38

2133

Bonds - Payments 1284-F , 1938-39

Box-Folder 38

2134

Bradford, J.H., Personnel Director/Budget Director, 1944

Box-Folder 38

2135

Budget Adjustments, 1931-32

Box-Folder 38

2136

Budget Adjustments, 1932-33

Box-Folder 38

2137

Budget, 1933-34

Box-Folder 38

2138

Budget, Working, Reductions, 1933-34

Box-Folder 39

2139

Working Budget, 1933-34

Box-Folder 39

2140

Special Budget Allotments, 1934

Box-Folder 38

2141

President's Statement on State Audit, 1932-34

Box-Folder 39

2142

Budget of Request, 1934-36

Box-Folder 39

2143

Budget, 1934-35

Box-Folder 39

2144

Working Budget, 1935-36

Box-Folder 39

2145

Working Budget, 1936-37

Box-Folder 39

2146

Request Budget, 1936-38

Box-Folder 39

2147

Budget Requests, 1937-38

Box-Folder 39

2148

Budget Requests, 1938-39

Box-Folder 39

2149

Budget Requests, 1939-40

Box-Folder 39

2150

Request Budget, 1940-42

Box-Folder 39

2151

Biennial Budget Hearings, 1940-42

Box-Folder 39

2152

Budget, 1941-1942

Box-Folder 39

2153

Budget Requests, 1942-44

Box-Folder 39

2154

Biennial Budget of Requests, 1942-44

Box-Folder 39

2155

Biennial Budget, 1944-46

Box-Folder 39

2156

Working Budget, 1939-40

Box-Folder 39

2157

Working Budget, 1940-41

Box-Folder 39

2158

Working Budget, 1941-42

Box-Folder 39

2159

Working Budget, 1942-43

Box-Folder 39

2160

Working Budget, 1943-44

Box-Folder 39

2161

Working Budget, 1944-45

Box-Folder 39

2162

Budget: 6-year Capital Improvement Program, 1942-46

Box-Folder 39

2163

Budget, 1920-1921

Box-Folder 39

2164

Bugle, 1932

Box-Folder 39

2165

Bureau of Agricultural Economics, 1938-39

Box-Folder 39

2166

Office of Business Manager, 1947

Box-Folder 40

2167

Dr. Cammack's Charges, 1935

Box-Folder 40

2168

Candidates for Degree- -March & Leaves Reg., 1943

Box-Folder 40

2169

Capital Outlaw Program, 1944

Box-Folder 40

2170

Certificate of Merit Matters, 1924-35

Box-Folder 40

2171

Certificate of Merit Matters, 1936-37

Box-Folder 40

2172

Chamber of Commerce/State/R.F. Nelson, Director of Publicity, 1929-33

Box-Folder 40

2173

Chamber of Commerce/State/Leroy Hodges, Managing Director, 1932-36

Box-Folder 40

2174

Chamber of Commerce/State/Clarence W. Newman, Director of Membership, 1933-35

Box-Folder 40

2175

Chamber of Commerce/State, 1935-43

Box-Folder 40

2176

Church Services, 1936

Issue of Required Church Attendance.

Box-Folder 40

2177

C.C.C. Camp, 1935

Civilian Conservation Corp. Camp and Development of V.P.I. Campus-"Old Smithfield," State Park, Detailed Map.

Box-Folder 40

2178

Civil Works Administration, 1934

Box-Folder 40

2179

A Plan for Class Cuts, 1940

Box-Folder 40

2180

Coal, Refund on Freight, 1936-38

Box-Folder 40

2181

Code of VA-Sections 853-869/Est. of College

Box-Folder 40

2182

College Steward, 1939

Box-Folder 40

2183

Commandant-R.W. Wilson;Geo. Henderson, 1943-44

Box-Folder 40

2184

Misc.-58th Annual Commencement, Smokeless Coal Company, etc., 1930

Box-Folder 40

2185

Commencement, 1938-46

Box-Folder 40

2186

Misc.-59th Annual Commencement, 1931

Box-Folder 40

2187

Misc.-60th Annual Commencement, 1932

Box-Folder 40

2188

Misc.-61st Annual Commencement, 1933

Box-Folder 40

2189

Misc.-62nd Annual Commencement, 1934

Box-Folder 40

2190

Misc.-63rd Annual Commencement, 1935

Box-Folder 40

2191

Misc.-64th Annual Commencement, 1936

Box-Folder 40

2192

Misc.-65th Annual Commencement, 1937

Box-Folder 40

2193

Misc.-66th Annual Commencement, 1938

Box-Folder 40

2194

Misc.-67th Annual Commencement, 1939

Box-Folder 40

2195

Misc.-68th Annual Commencement, 1940

Box-Folder 40

2196

Misc.-69th Annual Commencement, 1941

Box-Folder 40

2197

Misc.-70th Annual Commencement, 1942

Box-Folder 40

2198

Commencement, 1942-46

Box-Folder 40

2199

Committee on C-op Radford State Teachers Coll., 1940

Box-Folder 40

2200

Committee on Jobs, 1939

Box-Folder 40

2201

Committee on Public Service Training, 1935-39

Box-Folder 40

2202

Commonwealth of VA/Executive Order #69, 1942

Box-Folder 40

2203

Conference of Virginia Secretaries, 1932

Box-Folder 40

2204

Contracts before July, 1945

Box-Folder 40

2205

Contracts - ASTP, 1943

Box-Folder 40

2206

Cost Estimates, 1939-40

Box-Folder 40

2207

Council on Public Administration, 1938-40

Box-Folder 40

2208

Crumpacker, C.A., Farm, 1944

Box-Folder 40

2209

Curtiss-Wright Contract, 1942

Box-Folder 40

2210

Darden, Governor Colgate W., 1942

Box-Folder 40

2211

Darden, Gov. Colgate W., 1942-44

Box-Folder 40

2212

Declaration of Intent, 1940s

Box-Folder 41

2213

Dining Hall Operation, 1938-39

Box-Folder 41

2214

Dining Hall, 1942-43

Box-Folder 41

2215

Discipline, Readmission, Scholarship, Other Matters, 1930s-1940s

Box-Folder 41

2216

Educational Policies Commission, 1936

Box-Folder 41

2217

Electricity, 1931-35

Enlargement of Steam Boiler Plant.

Increase in Energy Demand by the Town of Blacksburg and V.P.I.

Proposed Changes in Generating Equipment.

Box-Folder 41

2218

Emergency Relief Administration Era, 1933

Box-Folder 41

2219

Endowment Fund Investment, 1934-35

Box-Folder 41

2220

Engineering Council for Professional Development, 1937

Box-Folder 41

2221

Engineers' Council for Professional Development, 1941

Box-Folder 41

2222

EDT Courses - Norfolk, 1941

Box-Folder 41

2223

Eng. Exp. Sta., 1937-41

Box-Folder 41

2224

English, Committee for Improvement of Undergraduate, 1938

Box-Folder 41

2225

Enrollment of Students, 1932-37

Box-Folder 41

2226

List of E.R.C. Students, 1943

Box-Folder 41

2227

Misc.-Executive Bulletin, Virginia State Colleges, 1936

Box-Folder 41

2228

Misc.-Executive Bulletin, List of Curriculums, etc., 1937-40

Box-Folder 41

2229

Misc.-Exec Bulletin, Selective Service, Faculty Line, 1940-43

Box-Folder 41

2230

Expenditures, 1940

Box-Folder 41

2231

Expenditures, 1941-42

Box-Folder 41

2232

Expenditures, 7/1/44-12/31/44

Box-Folder 41

2233

Faculty Blank Letters, 1941

Box-Folder 41

2234

Faculty Blanket Letter, 1943

Box-Folder 41

2235

Faculty Changes, 1943

Box-Folder 41

2236

Misc.-List of Faculty, etc., 1932

Box-Folder 41

2237

Teaching Faculty, Oct. 15, 1943

Box-Folder 41

2238

Faculty Center/CEC, 1928-32

Need for new Buildings/Construction.

Box-Folder 41

2239

Faculty Apartments - Operation, 1936-1938

Box-Folder 21

2240

Use of Faculty Dorm

Box-Folder 41

2241

Report on Farming Operations/Minority School Recommendations, 1941

Box-Folder 41

2242

Federal Appropriations, 1921-36--including proposal for paving Main Street in Blacksburg

Box-Folder 41

2243

Federal Appropriations/Congressional, W.P.A., etc, 1936-41

Box-Folder 44

2244

Federal Appropriations, 1944

Agricultural Extension & Experiment Station, 1939-42

Box-Folder 41

2245

Federal Emergency Relief Administration Report, 1934

Box-Folder 41

2246

F.E.R.A. Payroll, 1934-35

Box-Folder 41

2247

F.E.R.A. - Richmond, 1934-35

Box-Folder 42

2248

F.E.R.A., 1934-35

Box-Folder 42

2249

F.E.R.A. - Payroll, Student Help, 1934-35

Box-Folder 42

2250

Federal Housing Administration, 1936

Regulations Concerning the National Housing Act.

Box-Folder 42

2251

Federal Income Taxes, 1937-41

Box-Folder 42

2252

Committee on Financial Aid, 1943

Box-Folder 42

2253

Financial Documents & Reports, 1941-42

Box-Folder 42

2254

Forestry, 1930-34

Box-Folder 42

2255

Forestry Conference, VA Commercial at Richmond, 2/11/1930

Box-Folder 42

2256

Form Letters, 1934

Box-Folder 42

2257

General Assembly, 1933-34

Box-Folder 42

2258

General Assembly, 1936

Box-Folder 42

2259

General Assembly, 1938

Box-Folder 42

2260

General Assembly, 1940

Box-Folder 42

2261

General Assembly, 1944

Box-Folder 42

2262 to 42-2263

General Education Board, 1938-40 (2 folders)

Box-Folder 42

2264

General Education Board, 1939-46

Box-Folder 42

2265

Glee Club, 1942

Box-Folder 42

2266

Governor's Personnel Survey Staff, 1936-37

Box-Folder 42

2267

Graduate Degrees (in Engineering), 1936

Box-Folder 42

2268

Graduate Programs & Degrees, Committee on, 1940-41

Box-Folder 42

2269

Graduate Work, 1936-1941

Box-Folder 42

2270

Greenhouses, 1939-40

Box-Folder 42

2271

Grounds Improvements, 1933-on

Box-Folder 42

2272

Guidance, Placement, etc., 1939

Box-Folder 42

2273

H - Miscellaneous, 1940

Box-Folder 42

2274

Heat & Power - Coal/F.Q. Saunders, 1942-44

Box-Folder 42

2275

Hester (T.G.) Case, 1941

Box-Folder 42

2276

Higher Instituting (Stauffer Report, etc.), 1935-1936

Box-Folder 42

2277

Highways, Dept. of, 1941

Box-Folder 42

2278

Hodges, Leroy, Managing Director, State COC, 1928-32

Box-Folder 42

2279

Home Economics, 1937-38

Box-Folder 43

2280

Home Economics, 1939

Box-Folder 43

2281

Home Econ Dormitory, 1943-46

Box-Folder 43

2282

Home Econ & D4 Equipment Quotations, 1940

Box-Folder 43

2283

Teachers of Home Econ. & Vocational Agriculture, 1938-41

Box-Folder 43

2284

Homestead Houses, 1930s

Box-Folder 43

2285

Honor System, Report of Joint Committee to Make Survey of, 1929

Box-Folder 43

2286

Horticultural, 1944

Box-Folder 43

2287

Horticulture/State Horticultural Society, 1939-41

Box-Folder 43

2288

Hospital/Hospital Insurance Correspondence, 1940

Box-Folder 43

2289

Houses, Mailboxes, Miscellaneous, 1931-34

Box-Folder 43

2290

Humbert, R. L., 1942

Box-Folder 43

2291

Information Memoranda, 1942

Box-Folder 43

2292

Institute of Rural Affairs, 1929-33

Box-Folder 43

2293

Instruction - Unit Costs, 1932-35

Box-Folder 43

2294

Insurance, 1925-37

Estimated Value of V.T. Campus Buildings.

Personal Effects Insurance on Students Living in Barracks.

Professor's Dwellings.

Box-Folder 43

2295

Letters from Insurance Companies, 1936

Box-Folder 43

2296

Insurance & Bonds 1284-F, 1938-39

Box-Folder 43

2297

Insurance & Bonds 1284-F, 1939-40

Box-Folder 43

2298

Inventory, 1933

Box-Folder 43

2299

Inventories/S.A.B. F.D.R.&H/H.E.R./President of, 1939

Box-Folder 43

2300

Land Use, 1938

Box-Folder 43

2301

Legislation, 1935-36

Box-Folder 43

2302

Legislature, 1932

Virginia Water Protection Act.

Box-Folder 43

2303

Library/Annual Reports, 1935-37

Box-Folder 43

2304

Library Committee, 1941

Box-Folder 43

2305

Livestock Loan, 1937

Box-Folder 43

2306

Lynchburg College Cooperative Project, 1932-33

Box-Folder 43

2307

M-Miscellaneous, 1933

Box-Folder 43

2308

Mailboxes for Students, 1934-35

Box-Folder 43

2309

Mailing Lists (Lists on Addressograph Plates), 1929-34

Box-Folder 43

2310

Map & Directory Cards, R.H. McNeil

Detailed Map of V.P.I. Campus in 1930s.

Box-Folder 43

2311

Mary Baldwin College, 1938-39

Box-Folder 43

2312

Mary Baldwin College, 1938-40

Box-Folder 43

2313

Medals/Cincinnati/Sons of American Revolution/US Coast Artillery, 1944-45

Box-Folder 43

2314

Meetings/Guest Groups/Conferences, Short Courses, 1935-40

Box-Folder 43

2315

Merchant Marine Training School, 1932

Box-Folder 43

2316

Merger with Radford College, 1944

Box-Folder 43

2317 to 43-2317A

Mess Hall, 1942 (2 folders)

Box-Folder 43

2318

Methodist Conference, 1946

Box-Folder 43

2319

Military-Requests to be Excused, 1934

Box-Folder 43

2320

Name Change, 1944

Box-Folder 43

2321

National Industrial Recovery Act

Summarized general Information of Dormitory Project for Students and Low Income Faculty.

Box-Folder 44

2322

National Conference on Rural Education, 1936-37

Box-Folder 43

2323

National Education Association, 1933

Box-Folder 43

2324

National Industrial Recovery Act, 1933

Aerial Photo of V.P.I. Campus.

Federal Loan Application, Expected Expenditures.

Box-Folder 44

2325

National Recovery Administration, 1933

Box-Folder 44

2326

N.R.A. Compliance, Exemption/Census Reports, 1934-35

Box-Folder 44

2327

National Research Council, 1923-36

Box-Folder 44

2328

National Research Council, 1942

Box-Folder 44

2329

Nautical School for Merchant Marine Training #1, 1930-1941

Box-Folder 44

2330

Nautical School for Merchant Marine Training #2, 1930-1941

Box-Folder 44

2331

National Youth Administration Form Letters, 1934-35

Box-Folder 44

2332

N.Y.A., 1935-38

Box-Folder 44

2332A

N.Y.A./Correspondence/Richmond, 1935-38

Box-Folder 44

2333

Correspondence-NYA & Student Aid, 1935-40

Box-Folder 44

2334

National Youth Administration Official Corr., 1936

Box-Folder 44

2335

National Youth Administration, 1937

Box-Folder 44

2336

National Youth Administration Correspondence, 1938

Box-Folder 44

2337 to 44-2337A

N.Y.A., 1938-40 (2 folders)

Box-Folder 44

2338

N.Y.A. Richmond, 1939-42

Box-Folder 44

2339

N.Y.A., 1940-41

Box-Folder 44

2340

N.Y.A. & College Jobs for the Year, 1940-41

Box-Folder 44

2341 to 44-2341A

N.Y.A., 1941-42 (2 folders)

Box-Folder 44

2342

National Youth Administration Correspondence, 1942

Box-Folder 44

2343

N.Y.A., 1942-43

Box-Folder 44

2344

N.Y.A. Payroll, 1935-36

Box-Folder 44

2344A

N.Y.A. Payrolls, 1935-36

Box-Folder 44

2345

N.Y.A. Payroll, 1936-37

Box-Folder 44

2346

N.Y.A. Payroll, 1937-38

Box-Folder 44

2347

N.Y.A. Payroll, 1938-39

Box-Folder 44

2348

N.Y.A. Payroll, 1940-41

Box-Folder 45

2349

N.Y.A. Payroll, 1941-42

Box-Folder 45

2350

N.Y.A. Proposed Work Plan, 1941-42

Box-Folder 44

2351

N.Y.A. Work Plan, etc., 1942-43

Box-Folder 45

2352

N.Y.A. Working, 1940-41

Box-Folder 45

2353

N.Y.A. Worksheet, 1940-41

Box-Folder 45

2354

Naval ROTC & Marine School, 1932-1940

Letter to Navy Rear Admiral Nimitz.

Establishment of Naval Reserves Officers' Training Corp. Units.

H.R. 8612 Congressional Bill.

Box-Folder 45

2355

Newman, Walter S., 1941

Box-Folder 45

2356

Norfolk Branch, 1941

Box-Folder 45

2357

Nutrition, 1939-40

Box-Folder 45

2358

Office of Government Reports, 1941

Box-Folder 45

2359

Office of the President, 1928-34

Box-Folder 45

2360

Office of the President, 1935-41

Box-Folder 45

2361

Old Dominion Boys State, 1942

Box-Folder 45

2362

Omnicron Delta Kappa (ODK) Society, 1937

Box-Folder 45

2363

Organ AUD - Administration Building, 1935-41

Box-Folder 45

2364

Organizations, 1930-36

Box-Folder 45

2365

Orientation Exercises & Programs, 1920-37

Box-Folder 45

2366

Orientation Week, 1937-39

Box-Folder 45

2367

Payrolls - College Students, 1935-36

Box-Folder 45

2368

Penn, Col. J.E./Memorial, 1945

Box-Folder 45

2369 to 44-2369A

Personnel Affidavit, 1942 (2 folders)

Box-Folder 45

2370

Personnel Policies, 1936

Box-Folder 45

2371

Personnel Requirements, 1942

Box-Folder 45

2372

Ph.D. Degree, 1936-38

Box-Folder 45

2373

"Physical Culture" Fund, 1934-1938

Box-Folder 45

2374

Physical Fitness Program, 1942

Box-Folder 45

2375

Pittsylvania County Tobacco Growers Club/J.R. Hutcheson, 1938

Box-Folder 45

2376

Posters, 1934-35

Box-Folder 45

2377

Power Plant Addition Wiley & Wilson, 1937-1940

Box-Folder 45

2378

Pre-Med Studies, 1940

Box-Folder 45

2379

President's Annual Report, 1933

Box-Folder 46

2380

President's Loan Fund, 1939-46

Box-Folder 46

2381

Priddy, Lawrence, 1922

Box-Folder 46

2382

Priddy, Lawrence, 1924

Box-Folder 46

2383

Priddy, L., 1930

Box-Folder 46

2384

Priddy, L., 1932

Box-Folder 46

2385

Priddy, Lawrence, 1934

Box-Folder 46

2386

Progressive Educational Association, 1932

Box-Folder 46

2387

Prospective Students, 1934-35

Box-Folder 46

2388

Public Service, 1935

Progress report: Society for the promotion of engineering education.

Box-Folder 46

2389

Public Service of Dept. VPI , 1935

"Ten years of Agricultural Engineering Service."

Box-Folder 46

2390

Quarterly Examinations, Fall 1932-33

Box-Folder 46

2391

Quarters 1-2-3, 1933-34

Box-Folder 46

2392

Quarters 1-2-3, 1934-35

Box-Folder 46

2393

Quarter 1-2-3, 1935-36

Box-Folder 46

2394

Quarters 1-2-3, 1936-37

Box-Folder 46

2395

Replies to Questionnaire January 6, 1937

Box-Folder 46

2396

Radio Committee, 1929-32

Box-Folder 46

2397

Consolidation of Colleges - Radford-VPI Merger, 1943-44

Box-Folder 46

2398

Radford-VPI Merger, 1943-44

Box-Folder 46

2399

Radford-VPI Merger, 1944

Box-Folder 46

.2400

Radio Talks, 1939

Box-Folder 46

2401

Refund of Fees, Exemptions, etc. , 1937

Box-Folder 46

2402

Regional Research Lab, 1938

Box-Folder 46

2403

Registration, October 16, 1940

Box-Folder 46

2404

Registration Forms & Procedure, 1942

Box-Folder 46

2405

Registration, January 4, 1943-44

Box-Folder 46

2406

Relocation of Route #8, 1941-42

Box-Folder 46

2407

Reorganization, 1943

Box-Folder 46

2408

Request for Regional Research Laboratory Authorization In the Agricultural Adjustment Act, 1938

Box-Folder 46

2409

Requisitions, 1935

Box-Folder 46

2410

Research Foundation, Inc., 1940s

Box-Folder 46

2411

Retirement Income & Group Insurance, 1936-38

Box-Folder 46

2412

Retirement Plans, 1936

Box-Folder 47

2413

Retirement Plans, 1938

Box-Folder 47

2414

Retirement Problems (Current Correspondence), 1938-40

Box-Folder 47

2415

Retirement Plans, 1935

Box-Folder 47

2416

Retirement Study, 1937

Box-Folder 47

2417

Richmond - Conferences, Miscellaneous, 1939-1940

Box-Folder 47

2418

ROTC Association of the US, 1931-33

Box-Folder 47

2419

ROTC-Pros & Cons, World Peace, etc., 1931-33

Box-Folder 47

2420

ROTC, 1934-36

Box-Folder 47

2421

ROTC, 1937-41

Box-Folder 47

2422

ROTC, 1941-42

Box-Folder 47

2423

Scholarships, 1936

Box-Folder 47

2424

Scholarships/Peninsular Base Section, 1945

Box-Folder 47

2425

Science Advisory Board , 1935

Box-Folder 47

2426

Senior Privilege Committee, 1942

Box-Folder 47

2427

Sewer Estimates for Town of Blacksburg, 1938-40

Box-Folder 47

2428

Shafer Court Case, 1932-33

Box-Folder 47

2429

Sigma XI, 1940

Box-Folder 47

2430

Museum (C. Bascom Slemp), 1939

Slemp Museum - exact reproduction of early Settler homes in Southwest Virginia (miniatures), 1939

Box-Folder 47

2431

Smith (Captain John) Property, 1932

Box-Folder 47

2432

Soil Conservation & Domestic Allotment Act, 1936-37

Box-Folder 47

2433

Southern Assoc. of Colleges - Financial Report, 1933

Staff and faculty count and salary.

List of graduates who went to graduate school and list of schools where they went. List of who received advanced degrees.

Academic department listing, and number of students and faculty.

Box-Folder 47

2434

Misc.-Southern Association of Colleges, Tax Report, 1933

Box-Folder 47

2435 to 47-2436

Southern Association of Colleges & Secondary Schools, 1936-41, n.d. (2 folders)

Box-Folder 47

2437

Min. of the Annual Mtg of the Southern Conference, 1924-1929

Box-Folder 47

2438

Min. of the Annual Mtg of the Southern Conference, 1929-1939

Box-Folder 47

2439

Southern Conference, 1936-38

Box-Folder 47

2440

Southern Conference (Athletic), 1937

Southern conference constitution and by-laws.

Box-Folder 47

2441

Southwestern Council on Internal Relations, 1931-38

Box-Folder 47

2442

Special Documents, 1943

Box-Folder 47

2443

Stage Equipment, 1937-38

Box-Folder 47

2444

Stahl Case, 1934-35

Box-Folder 47

2445

Standards for Colleges, 1939

Box-Folder 47

2446

State Building Committee, 1944-45

Box-Folder 47

2447

State Highway Commission, 1929-35

Box-Folder 47

2448

State Institutions of Higher Learning, 1940-1941

Box-Folder 48

2449

Stauffer, Dr. Wm. H., 1934-35

Box-Folder 48

2450

Summer Meetings, 1937

Box-Folder 48

2451

Student Activities Building, 1937-1943

Box-Folder 48

2452

Aid for Students, 1933-38

Box-Folder 48

2453

Student Aid, 1939-40

Box-Folder 48

2454

Student Aid - Waiterships, 1935-40

Box-Folder 48

2455

Student Aid - College Jobs, 1936-37

Box-Folder 48

2456

Student Aid - Departmental Requests, 1936-39

Box-Folder 48