A Collection in
Special Collections
Collection Number Ms1962-002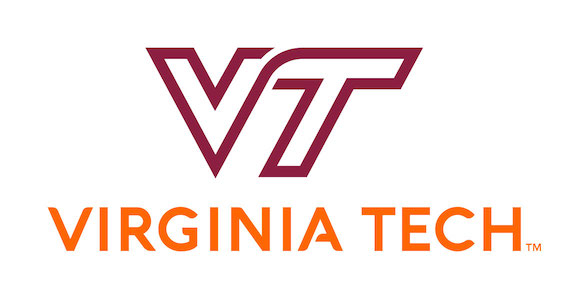 Special Collections, Virginia Polytechnic Institute and State University
Special Collections, University Libraries (0434)
560 Drillfield Drive
Newman Library, Virginia Tech
Blacksburg, Virginia 24061
USA
Phone: (540) 231-6308
Fax: (540) 231-3694
Email:
specref@vt.edu
URL:
http://spec.lib.vt.edu/
© 2011 By Virginia Polytechnic Institute and State University. All rights reserved.
Processed by: John M. Jackson, Special Collections
Repository
Special Collections, Virginia Polytechnic Institute and State University, Blacksburg, Va.
Collection Number
Ms1962-002
Title
Arthur B. Massey Papers, 1902-1961
Physical Characteristics
0.5 cu. ft. 1 box
Creator
Massey, A. B., (Arthur Ballard)
Language
English
Abstract
Field notes; essays and studies; laboratory course outlines; printed materials; and photographs of trees on the Virginia Tech Campus from Arthur Ballard Massey, plant pathologist, assistant professor of botany at Alabama Polytechnic Institute, professor of biology at Virginia Tech, and member of the Virginia Academy of Science.
---
Access Restrictions
Collection is open for research.
Use Restrictions
Permission to publish material from the Arthur B. Massey Papers must be obtained from Special Collections, Virginia Tech.
Preferred Citation
Researchers wishing to cite this collection should include the following information: Arthur B. Massey Papers, Ms1962-002, Special Collections, Virginia Polytechnic Institute and State University, Blacksburg, Va.
Acquisition Information
The Arthur B. Massey Papers were acquired by Special Collections in two accruals: the first accrual, consisting entirely of photographs, was donated in 1962. The remaining material was acquired in 1969.
Processing Information
The processing, arrangement, and description of the Arthur B. Massey Papers commenced and was completed in February, 2011.
---
Arthur Ballard Massey, the son of botanist W. F. Massey, was born in Albemarle County, Virginia in 1889. After graduating from North Carolina State University in 1909, the younger Massey studied in Florida and Chicago. Meanwhile, he also served as an instructor of botany at Clemson University from 1910 to 1913, then as assistant botanist for the Alabama Agricultural Experiment Station from 1913 to 1918. In the latter year, Massey was hired by Virginia Polytechnic Institute as a bacteriologist in the school's botany department. He would earn his master's degree at VPI in 1928. In addition to his duties as an instructor, which included teaching all bacteriology courses, Massey held an appointment on the research staff of the Agricultural Experiment Station. In 1935, Massey became botanist for the Virginia Cooperative Wildlife Research Unit, a position that included instruction and that he would hold until retirement. Massey is also credited with establishing the university's herbarium, depositing within it more than 25,000 specimens, and was an instrumental force in the creation of the Mountain Lake Biological Station. Arthur Ballard Massey retired in 1959 and died in 1981.
This collection contains papers of Arthur Ballard Massey, a botanist at Virginia Tech from 1918 to 1959. Included are materials relating to Massey's research and instruction. The collection contains a small set of correspondence and a notebook full of observations made by Massey while in the area of Clemson University, as well as several studies and essays written by him. Among these are pieces on identification of evergreens, wild flower conservation, livestock poisoning, and trees of the Virginia Tech campus. Also among Massey's writings are working copies of three publications: "Legumes in Virginia," "Gramineae in Virginia," and "Grass Identification." Several issues of Virginia Wildlife housed within the collection also contain pieces by Massey.
The collection also includes numerous laboratory course outlines from Alabama Polytechnic Institute and a number of uncredited notes and bibliographies, including a piece titled "Plant Suggestions for Food Patches on V.P.I. Farm and at Mt. Lake." Also included is a 1930 research paper by Charlotte Buckland titled "The Vegetation of Mountain Lake, Virginia" and a syllabus for a conference on fruit diseases (sponsored by the Advisory Board of American Plant Pathologists) in portions of Virginia, West Virginia, Maryland and Pennsylvania.
Also found within the collection is a large set of photographs of trees on the Virginia Tech campus, taken in 1902. (Descriptions for the individual photos may be found in a separate folder within the collection.) The collection also contains several photos of tree removal during the construction of the Alumni Mall in 1950, and a few campus scenes from the 1920s. A small set of miscellaneous printed materials completes the collection and includes, among other items, a 1910 University of Florida promotional booklet and an article about botanist Thomas Walter.
The collection is arranged by document type.
---
Subjects:

Virginia Agricultural and Mechanical College and Polytechnic Institute
Virginia Polytechnic Institute

Local Subjects:

Faculty
Science and Technology
University Archives
---
Box-folder 1-1
Correspondence, 1930-1961
Box-folder 1-2
"Wanderings Around and From Clemson College," 1910-1911
Box-folder 1-3
Essays and studies, 1936-1940, n.d.
"Characteristics of Common Coniferous Evergreens," 1938

"Characteristics of Needle-leaved Loniferous Evergreens," n.d.

"The Needle-leaf Evergreens--Their Recognition," n.d.

"Wild Flower Conseravtion," n.d.

"Livestock Poisoning in Winter," n.d.

"Trees of the V.P.I. Campus," 1940

"Trees of the V.P.I. Grounds," 1936
Box-folder 1-4
"Legumes in Virginia: Native and Naturalized" by A. B. Massey, 1956
Box-folder 1-5
"Gramineae in Virginia" by A. B. Massey, 1959
Box-folder 1-6
"Grass Identification" by A. B. Massey, 1959
Box-folder 1-7
Virginia Wildlife, 1937-1939
[5 items]
Box-folder 1-8
Laboratory course outlines,1916-1918, n.d.
[2 folders]
Box-folder 1-9
Botanical notes and bibliographies, 1940, n.d.
Box-folder 1-10
"The Vegetation of Mountain Lake, Virginia" by Charlotte Buckland, 1930
Box-folder 1-11
"Inspection Tour and Conference on Fruit Diseases," 1920
Box-folder 1-12
Laboratory & Field Work in General botany by Transeau and Sampson, 1929
Box-folder 1-13
Pages from unidentified botany workbook, n.d.
Box-folder 1-14
Photograph descriptions, 1902-1950
Box-folder 1-15
Photographs of trees on Virginia Tech campus, [1902]
[2 folders; 75 items]
Box-folder 1-16
Photographs of Virginia Tech campus scenes,ca. 1918-1950
Field house, ca. 1918

Chestnut tree with English ivy near McBryde Hall, ca. 1920

"Lover's Walk" in front of academic buildings, 1923

Snow scene, with tower of former library in background, 1923

Grading for Miles Stadium, 1923

Construction of Alumni Mall, 1950

[8 items]

Cows in pasture at Smithfield Plantation, n.d.
Box-folder 1-17
Miscellaneous printed materials, 1910-1935, n.d.
Unversity of Florida, Gainesville, 1910

Certificate authorizing A. B. Massey as a lay reader in the Diocese of Southwestern Virginia, 1926

"Second American Botanical Garden That Established on Santee River by Walter, Who Was Buried There" - The State (Columbia, SC), 1935

Letterhead for Virginia Tech Department of Botany and Plant Pathology, n.d.

[2 items]
Massey, A. B., (Arthur Ballard)