A Collection in
Special Collections
Collection Number Ms2010-080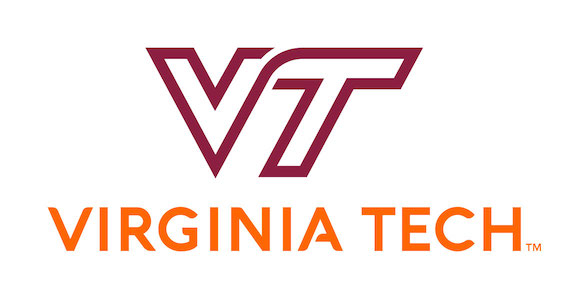 Special Collections, Virginia Polytechnic Institute and State University
Special Collections, University Libraries (0434)
560 Drillfield Drive
Newman Library, Virginia Tech
Blacksburg, Virginia 24061
USA
Phone: (540) 231-6308
Fax: (540) 231-3694
Email:
specref@vt.edu
URL:
http://spec.lib.vt.edu/
© 2010 By Virginia Polytechnic Institute and State University. All rights reserved.
Processed by: Julia Viets, Special Collections Staff
Repository
Special Collections, Virginia Polytechnic Institute and State University, Blacksburg, Va.
Collection Number
Ms2010-080
Title
Timothy Fletcher House Expense Book, 1825-1833
Physical Characteristics
0.1 cu. ft. 1 folder
Creator
Fletcher, Timothy, 1779-1864
Language
English
Abstract
This collection contains three items pertaining to Timothy Fletcher between the years of 1825 and 1833: a home expense ledger filled mostly with foodstuff purchases running from 1825 to 1833 and two papers dating to 1832, selling personal effects such as books, maps, and furniture.
---
Access Restrictions
Collection is open for research.
Use Restrictions
Permission to publish material from the Timothy Fletcher House Expense Book must be obtained from Special Collections, Virginia Tech.
Preferred Citation
Researchers wishing to cite this collection should include the following information: Timothy Fletcher House Expense Book, Ms2010-080, Special Collections, Virginia Polytechnic Institute and State University, Blacksburg, VA.
Acquisition Information
This collection was obtained by Special Collections in 2010.
Processing Information
The processing, arrangement, and description of the Timothy Fletcher House Expense Book was completed in November 2010.
---
Timothy Fletcher was born on May 9, 1779 in Acton, Massachusetts. When he was just twenty-days old, his father died and he was bound out to a farmer for the rest of his minority. In 1792, Fletcher left Massachusetts for New York City to search for his long lost brother named Daniel. Fletcher made most of the trip alone and on foot, covering about fifty miles a day till he reached Bridgeport, Connecticut; from there, he sailed to New York.
In 1803, Fletcher moved to Lincolnville, Maine, where he would spend the rest of his life. In that same year, he took up a teaching job, bought a farm, and married Mary L. Brown, a Maine native. The couple had several children together. Throughout his life, Fletcher was known as an upright man and stout Christian, faithful to the Fletcher family's puritan roots. When Fletcher was eighty-five, he wrote in his journal that he was, "[still] not too old to hate rum and slavery." He died on August 21, 1864.
Due to his role as a teacher, Fletcher may have been involved in the educational case, Fletcher vs. Lincolnville (1841) that reached the Maine Supreme Court. The case concerned the posting of meeting notices. Its outcome required that notices be posted at both Lincolnville's grist mill and schoolhouse within a reasonable time period before a meeting's date. Additionally, the ruling decided that if an agent of a district was chosen by a group of assembled qualified voters, the appointment could only be valid if the meeting was announced legally.
Fletcher, Edward H. Fletcher Genealogy: an Account of the Descendants of Robert Fletcher of Concord, Mass. Boston: Printed for the Author, by A. Mudge & Son, 1871. Print.
"History of Lincolnville, Maine." Town & County Histories of Maine. History at Ray's Place, 2009. Web. 01 Nov. 2010. http://history.rays-place.com/me/lincolnville-me.htm
This collection contains a home expense ledger and two papers relating to the sale of personal effects.
The expense ledger is hand-stapled and stitched, encased in a stiff leather cover, and contains fifty-four leaves written on with small script. The contents of the ledger are household accounts from 1825 to 1833 (listing date, item, and price), mostly for food stuffs such as meat, fish, fruits, vegetables, and spices.
The two papers are lists of effects sold to D.H. Cole. Originally, they were found folded and tucked into the ledger.
The larger piece lists books and pamphlets for sale and is dated September 5, 1832; listed books include Shakespeare and Webster's Dictionary. The backside of the paper lists maps for sale, to be sold in lots of five or six.
The smaller paper features household effects to be sold; the list runs onto the back of the page. Dated 1832, this lists includes items such as a shovel, table, boxes, and more maps.
This collection is arranged by material type.
---
Subjects:

History of Food and Drink
---
Folder 1
Ledger and papers, 1825-1833.
Fletcher, Timothy, 1779-1864