A Collection in
Special Collections
Collection Number Ms2009-113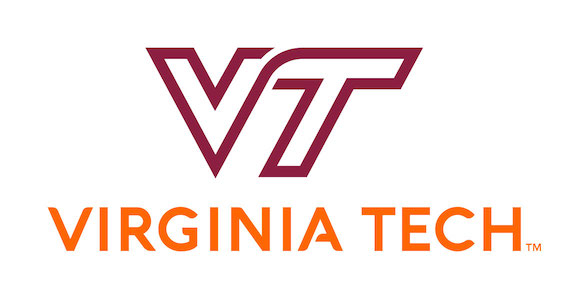 Special Collections, Virginia Polytechnic Institute and State University
Special Collections, University Libraries (0434)
560 Drillfield Drive
Newman Library, Virginia Tech
Blacksburg, Virginia 24061
USA
Phone: (540) 231-6308
Fax: (540) 231-3694
Email:
specref@vt.edu
URL:
http://spec.lib.vt.edu/
© 2009 By Virginia Polytechnic Institute and State University. All rights reserved.
Processed by: Kira A. Dietz, Processing and Acquisitions Archivist, Special Collections
Repository
Special Collections, Virginia Polytechnic Institute and State University, Blacksburg, Va.
Collection Number
Ms2009-113
Title
Alva Cleveland Diary, 1862
DIGITAL CONTENT
This collection has been digitized and is available online.
Physical Characteristics
1 folder; 0.1 cu. ft.
Collector
Collector
Language
English
Abstract
The collection contains the diary of Alva Cleveland, a 57-year-old soldier who served as an orderly with the 1 st Regiment, Wisconsin Infantry. The diary covers March to July 1862 while Cleveland's regiment was stationed around Nashville, Tennessee, and in northern Alabama.
---
Access Restrictions
Collection is open to research.
Use Restrictions
Permission to publish from the Alva Cleveland Diary must be obtained from Special Collections, Virginia Tech.
Preferred Citation
Researchers wishing to cite this collection should include the following information: Alva Cleveland Diary, Ms2009-113, Special Collections, Virginia Polytechnic Institute and State University, Blacksburg, Va.
Acquisition Information
The Alva Cleveland Diary was purchased by Special Collections in June 2009.
Alternate Form Available
This collection has been digitized and is available online.
Processing Information
The processing, arrangement, and description of the Alva Cleveland Diary commenced and was completed in August 2009.
---
Alva Cleveland was born in Cherry Valley, New York, to Philo and Hannah (Miller) Cleveland, March 13, 1805. On January 24, 1831, he married Maria (Mary) Austin (b. 1809), in Skaneateles, New York. They had eight children: Elvira (Alvira) (b.1832), Edwin (1834-1835), Elvin (Alvin) (1836-1854), Mary (b. 1839), Henry Harrison (b. 1842), Emma (1844-1846), Sarah Maria (b. 1846), and George Washington (1849-1885). Between 1836 and 1840, the family moved to Cook County, Illinois. By 1849, they relocated to Milwaukee, Wisconsin. Cleveland appears to have worked for the United States Postal Service in Wisconsin.
Cleveland and his two sons enlisted for Union service in the first years of the war. Cleveland, at the age of 56, enlisted with Company E, 1 st Regiment, Wisconsin Infantry, on October 23, 1861. He served as an orderly. George Washington Cleveland, who figures prominently in his father's diary, enlisted as a drummer with the same company at the age of 12. Alva Cleveland and his younger son were both discharged on November 8, 1862, due to an unspecified disability. Henry Harrison Cleveland mustered in with the 10 th Independent Battery, Wisconsin Light Infantry, August 19, 1862. He mustered out on June 7, 1865. Following his discharge, Alva Cleveland returned home to Wisconsin. He died between 1880 and 1885.
The 1 st Regiment, Wisconsin Infantry organized at Camp Scott, Milwaukee, Wisconsin, in October 1861. The regiment spent most of its service in Kentucky, Tennessee, and Georgia. During the period Cleveland is writing, the regiment was predominantly around Nashville and Columbia, Tennessee. The regiment later went on to participate in a number of significant battles including Chattanooga, Chickamauga, and New Hope Church. Veterans and recruits transferred to the 21 st Regiment, Wisconsin Infantry in October 1864. The remainder of the unit mustered out.
For further diaries of the Cleveland family and information on Wisconsin and the Civil War, see the Wisconsin Historical Society Library and Archives. Wisconsin Historical has transcriptions of diaries belonging to Alva and Henry Harrison Cleveland.
The collection contains Alva Cleveland's diary from March to July 1862. In the back pocket of the diary are several sewing needles and a lock of brown hair. The diary does not indentify whose hair it is.
Cleveland writes that he and George enlisted to "take up arms in defense of that liberty that our fathers fought to Establish (sic)." Due to his position as orderly, however, Cleveland appears to have done little actual fighting. He was most often at the rear of the regiment, tending to and assisting in moving the sick and wounded when the camp moved. He frequently writes of staying behind as the mobile portion of the regiment moves forward and, when they are separated, notes his concern for his young son.
Cleveland's diary entries are lengthy narratives on camp life, moving camps and marches, records of letters and money sent to and from home, and most commmonly, stories of people he meets along the way. He tells detailed stories of positive and negative encounters with Union and Confederate supporters. Although Cleveland prvides some accounts of skirmishes, he does not record any particular battles or battle reports.
The collection is arranged by material type.
Cleveland's diary makes reference to a previous diary, kept in 1861. A transcript of this first diary, along with a photocopy of a portrait of Alva and George Washington Cleveland, is housed at the Wisconsin Historical Society. A brief description can be found online.
---
Persons:

Cleveland, Alva, b. 1805.

Family Names:

Cleveland family.

Subjects:

United States--History--Civil War, 1851-165--Regimental Histories--Wisconsin.
United States--History--Civil War, 1861-1865--Diaries.

Genre and Form Terms:

Diaries.
---
This collection has been digitized and is available online.
Cleveland, Alva, b. 1805.