A Collection in
Special Collections
Collection Number Ms2009-112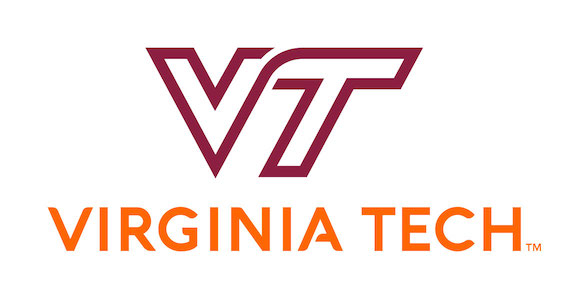 Special Collections, Virginia Tech
Special Collections, University Libraries (0434)
560 Drillfield Drive
Newman Library, Virginia Tech
Blacksburg, Virginia 24061
USA
Phone: (540) 231-6308
Fax: (540) 231-3694
Email:
specref@vt.edu
URL:
http://spec.lib.vt.edu/
© 2013 By Virginia Tech. All rights reserved.
Processed by: John M. Jackson, Special Collections
Repository
Special Collections, Virginia Tech, Blacksburg, Va.
Collection Number
Ms2009-112
Title
John Newton Carnahan Letters, 1861-1862
DIGITAL CONTENT
This collection, including transcripts, has been digitized and is available online.
Physical Characteristics
0.1 cu. ft. 1 folder
Creator
Carnahan, John Newton, 1824-1862
Language
English
Abstract
Civil War letters from Private John Newton Carnahan of the 54th Virginia Infantry to his wife, Juliette Sophia Calfee Carnahan, and children in Pulaski County, Virginia.
---
Access Restrictions
Collection is open to research.
Use Restrictions
Permission to publish material from the John Newton Carnahan Letters must be obtained from Special Collections, Virginia Tech.
Preferred Citation
Researchers wishing to cite this collection should include the following information: John Newton Carnahan Letters, Ms2009-112 - Special Collections, Virginia Polytechnic Institute and State University.
Acquisition Information
The John Newton Carnahan Letters were donated to Special Collections in 2005 by John Anderson Carnahan of Columbus, Ohio, and Julie May Hill of Norfolk, Virginia.
Alternate Form Available
This collection, including transcripts, has been digitized and is available online.
Processing Information
The processing, arrangement and description of the John Newton Carnahan Letters commenced and was completed in August 2009.
---
John Newton Carnahan, son of John A. and Elizabeth Bailie Carnahan, was born on December 29, 1824, in an area of Wythe County, Virginia that later became part of Pulaski County. On March 4, 1845, Carnahan married Juliette Sophia Calfee (1826-1909). The couple had six children (Margaret, Edwin, John A., Mary Ellen and Letitia P.) and owned a farm on the south side of the New River.
Carnahan enlisted in Company F, 54th Virginia Infantry at Newbern, Virginia on September 9, 1861. He seems to have remained with the regiment until he fell ill in Russell County, Virginia the following spring. Family tradition holds that Juliette brought her husband to the family's Pulaski County home, where he died on July 25, 1862. (Curiously, however, Carnahan's published obituary states that he died in Russell County.)
The 54th Virginia Infantry was organized by Colonel Robert C. Trigg in Southwest Virginia during the late summer and early fall of 1861. Mustered into service on September 10, the regiment trained at Camp Hall in Montgomery County before joining the Army of Eastern Kentucky. The 54th participated in battles at Middle Creek (Kentucky) and Princeton ((West) Virginia) in 1862, then returned to Southwest Virginia for several months before being ordered east late in the year. The regiment participated in the Battle of Kelly's Store in January 1863, then was transferred to the Army of East Tennessee. The 54th saw action at the battles of Chickamauga and Missionary Ridge before participating in Johnston's Atlanta Campaign and Hood's Tennessee Campaign in 1864. Afterward, Trigg and a detachment returned to Southwest Virginia, while the remainder of the regiment found itself participating in the Carolina Campaign at war's end.
This collection contains 16 letters written by John Newton Carnahan, a private in Company F, 54th Virginia Infantry, during the Civil War. Dated from camps in Southwest Virginia and eastern Kentucky, the letters are addressed to Carnahan's wife, Juliette Sophia Calfee Carnahan, and children at home in Pulaski County, Virginia.
Carnahan's letters focus largely on personal matters, instructing his children in good behavior and offering his wife counsel on the management of their farm and the sale of produce. He relays news of mutual acquaintances, makes frequent mention of his religious faith, and continually writes of a deep homesickness while pleading for more letters from home. Carnahan notes camp conditions and initially claims his health is much improved by army life, citing the weight he has gained while in service. In later letters, however, he increasingly complains of bowel trouble and states that he is suffering from "colery [cholera] morbus," which today would be diagnosed as acute gastroenteritis.
Departing from personal matters in his letter of December 15, 1861, Carnahan describes the aftermath of what was probably the Battle of Ivy Mountain, Kentucky, though his casualty figures do not match those in the historical record. On January 17, 1862, he briefly writes of the Battle of Middle Creek, Kentucky, in which his regiment had participated a week earlier. Carnahan describes the Middle Creek battle again in a letter dated February 3, 1862, when he also provides a lengthy account of the regiment's movements since the previous November.
Following a three-month gap, the collection resumes with a letter dated May 9, 1862. Not in Carnahan's own hand, this letter and another dated May 21 were dictated, perhaps to his cousin Mary Aston, and find the soldier in ill health in Dickensonville, Virginia.
The collection is arranged chronologically.
Weaver, Jeffrey C., 54th Virginia Infantry (Lynchburg, VA: H. E. Howard, 1993). E581.5 54th W44 1993 c.2 Civil War Spec
---
Subjects:

Civil War
Local/Regional History and Appalachian South
United States--History--Civil War, 1861-1865
---
This collection has been digitized and is available online.
Folder 1
Letters, 1861-1862
Carnahan, John Newton, 1824-1862