A Collection in
Special Collections
Collection Number Ms1973-002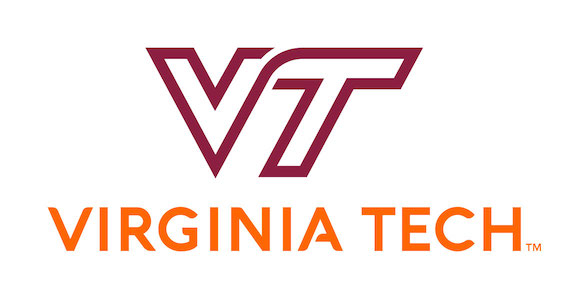 Special Collections, Virginia Polytechnic Institute and State University
Special Collections, University Libraries (0434)
560 Drillfield Drive
Newman Library, Virginia Tech
Blacksburg, Virginia 24061
USA
Phone: (540) 231-6308
Fax: (540) 231-3694
Email:
specref@vt.edu
URL:
http://spec.lib.vt.edu/
© 2008 By Virginia Polytechnic Institute and State University. All rights reserved.
Processed by: Joyce Nester and Amy Vilelle, Special Collections Staff
Repository
Special Collections, Virginia Polytechnic Institute and State University, Blacksburg, Va.
Collection Number
Ms1973-002
Title
Sherwood Anderson Collection, 1912-1938
Physical Characteristics
2 containers; 1.0 cu. ft.
Collector
Marian Anderson Spear, Ray White, Charles Modlin
Language
English
Abstract
Correspondence among author Sherwood Anderson and family members, most notably letters written by Anderson to his daughter Marian, as well as some of his professional correspondence. Also includes research material about Anderson gathered by Ray White and notecards--compiled by Dr. Charles Modlin--documenting the annotations in the books within Special Collections' Anderson book collection.
---
Access Restrictions
Collection is open to research.
Use Restrictions
Most materials have no restrictions. Some photographs cannot be reproduced, as they are copies from collections at other institutions such as the Newberry Library in Chicago, Illinois.
Preferred Citation
Researchers wishing to cite this collection should include the following information: Sherwood Anderson Collection, Ms1973-002 - Special Collections, Virginia Polytechnic Institute and State University, Blacksburg, Va.
Acquisition Information
The Sherwood Anderson Collection was created through various donations and purchases in 1973, 1980, and 1997.
Processing Information
The processing, arrangement and description of the Sherwood Anderson Collection took place from October to December 2006.
---
Sherwood Anderson (1876-1941) was born in the small town of Camden, Ohio to a large and impoverished family. An outstanding student, Anderson quit school at 14 to help support his family. In 1895 he volunteered for the Spanish-American War, then spent one year in Wittenburg College. He worked as a laborer in Chicago and later as a writer in an advertising agency. Unable to resist the urge to write and live a bohemian lifestyle, Anderson suffered an emotional breakdown and walked away from his family and his mail-order paint business. He had three children (two sons and a daughter) from his first marriage. Anderson eventually married three more times.
Anderson published 27 books, plays, and volumes of short stories, along with numerous articles in periodicals. Often controversial, he wrote about issues as diverse as the sexual awakening of adolescence to the alienation caused by industrialization. He was very active in the intellectual community of the day and was instrumental in helping both Faulkner and Hemingway to be published for the first time.
Anderson wrote to his daughter from Kansas City in March, 1933, "As you know, my dear, I never did domesticate well," but he always maintained relationships with his children. Later in life, Anderson embarked on his fourth--and only successful--marriage, to Eleanor Copenhaver, a native of Marion, Virginia. They traveled extensively and spent summers on their rural farm, "Ripshin," near Marion. Anderson bought and operated both of Marion's local newspapers and eventually passed ownership along to his eldest son, Robert.
Sherwood Anderson died on the first leg of a long-anticipated trip to South America. He developed peritonitis and was hospitalized in Panama, where he passed away on March 8, 1941.
This collection contains materials relating to author Sherwood Anderson. The collection is notable for the personal letters written by Anderson to family members. The largest group of letters (about 78 of them) were written to his daughter, Marian Anderson ("Mimi") Spear, between 1912 and 1938. While discussing personal and family matters, Anderson often speaks of his difficulties, failures and successes in publishing, and his interactions with other notable authors of the period. Transcripts of the letters, probably made by Anderson scholar and retired Virginia Tech English Department faculty member Dr. Hilbert Campbell, are invaluable as Anderson's handwriting can be very difficult to read. Additional correspondence includes letters between Anderson and other family members. Other correspondence reflects Anderson as a writer and includes a typescript of a speech delivered by Anderson to striking workers at Danville, Virginia in 1931.
Supporting sets of documents include two researchers' work on Sherwood Anderson. Material donated by Anderson scholar Ray Lewis White, author of more than a dozen titles related to Anderson, includes photographs of Anderson and his family members, book covers from a project to gather covers (or reproductions of covers) not already in his collection, pages that were prepared for publication, and other materials used by White in his Anderson books. Notes made by Dr. Charles Modlin, a retired professor from the English Department at Virginia Tech and author of seven books about Anderson, are also included. The notes mostly concern the Anderson book collection in Virginia Tech's Special Collections and the books related to Anderson.
The collection is arranged in two series. Each series is further subdivided by subject.
Series I contains original personal and professional Sherwood Anderson documents as well as Anderson family materials. Included in the series are letters (both handwritten and typed) from Anderson to daughter Marian ("Mimi"), 1912-1938. These letters mostly relate to personal and family matters, though Anderson sometimes mentions interactions with other authors of the day, his travels, and the current state of his works in progress. (Notable is the affectionate tone of the letters.) Also included in this series are letters to Marian from other family members, as well as letters among other members of Anderson's family. Contained here among Anderson's professional correspondence are letters to John Road; correspondence with Lee Brian concerning Brian's effort to publish a short story; correspondence with Helen Candill regarding her request for an editorial for the Marion College Squib, December 1940; and an editorial titled "Chance Rules Us All," penned by Anderson on the verso of a letter. Also included is a typescript of a speech Anderson gave to striking cotton mill workers of Danville, Virginia in 1931.
Series II contains research materials about Anderson collected by two researchers. Included are research and publication materials used in Sherwood Anderson's Winesburg, Ohio, edited and annotated by Ray Lewis White (Ohio University Press, 1997). The materials consist mostly of undated reproductions of photographs of people and documents from the Newberry Library and other sources, and book dust jackets. (Included is a list of 39 microfilm reels and four reprinted theses and dissertations regarding Anderson's work that were transferred to the general library collection. Also in this series are a set of notes compiled by Charles Modlin on the annotations found in the Anderson book collection in Virginia Tech's Special Collections. The project was not completed and notes have been preserved in their original order within seven envelopes.
Various materials related to the Sherwood Anderson Collection are available in other locations.
Books by and about Sherwood Anderson stored in Special Collections and the general collection of Newman Library are cataloged and can be located using the library's catalog.
Microfilmed and bound theses and dissertations about Sherwood Anderson and his work that were collected by researcher Ray White are cataloged and can be located using the library's catalog.
A 1904 wedding dress that belonged to Sherwood Anderson's wife, Cornelia Platt Lane, is part of the Glisson Historic Costume and Textiles Collection located in Virginia Tech's Wallace Hall.
---
SERIES I: SHERWOOD ANDERSON AND ANDERSON FAMILY CORRESPONDENCE
FAMILY CORRESPONDENCE

Letters to Daughter Marian ("Mimi") from Sherwood Anderson

Box-folder 1:1

Postcard, 1912

Box-folder 1:2

Letters, 1927

[11 items]

Box-folder 1:3-8

Letters, 1929-1934

Box-folder 1:9

Letters, 1938

Box-folder 1:10

Transcripts of letters

Letters to Marian from Family Members

Box-folder 1:11

From Cornelia, John, and Robert Anderson, 1927, 1932, n.d.

Letters to and from Anderson Family Members

Box-folder 1:12

To Cornelia Anderson from John Anderson, 1930

Box-folder 1:13

To Russel Spear from John Anderson, 1932

Box-folder 1:13

To Mary Anderson from Sherwood Anderson, n.d.

Box-folder 1:14

To Sherwood Anderson from Robert Anderson, n.d.

PROFESSIONAL CORRESPONDENCE

Box-folder 1:15

Letter to John Road, n.d.

Box-folder 1:16

Letters to and from Brian Lee, 1931

Box-folder 1:17

Letters to and from Helen Candill, 1930

Box-folder 1:18

Letter on The Royalton (New York) letterhead; salutation unintelligible, n.d.

Box-folder 1:19

Typescript of speech delivered by Sherwood Anderson to striking cotton mill workers of Danville, Virginia, Jan 13 1931
SERIES II: RESEARCH MATERIALS ABOUT SHERWOOD ANDERSON
MATERIAL FROM RAY WHITE

Box-folder 2:1

Photos and negatives of Anderson from boyhood through 1920s

Box-folder 2:2

Photos of Anderson from 1930s and 1940s

Box-folder 2:3

Photos of Eleanor Anderson

Box-folder 2:4

Photos of Anderson's mother and father

Box-folder 2:5

Photocopies from father's and mother's diaries, 1872

Box-folder 2:6

Photo of Anderson's father and step-brother

Box-folder 2:7

Photo of Anderson with siblings

Box-folder 2:8

Photo of Anderson with his sons

Box-folder 2:9

Photo of Anderson with the Copenhavers

Box-folder 2:10

Photographic copy of Anderson article "Business Types" in Agricultural Advertising

Box-folder 2:11

Photographic copy of "My Word to You," written by Anderson as an advertisement for his company, the United Factories Company

Box-folder 2:12

Photos and tourist brochures for Clyde, Ohio; color photos of paintings by local artist Kenn Bower (commissioned by Robert Good) of the characters in Winesburg, Ohio

[26 items]

Box-folder 2:13

Photographic copies of manuscript pages for Winesburg, Ohio

Box-folder 2:14

Photographic copies of maps of Clyde, Ohio and Winesburg, Ohio

Box-folder 2:15

Photos of Sherwood Anderson, Gertrude Stein, maps of and buildings in Ohio towns, copies of Anderson's signature, and other items for use in the publication of White's book

Box-folder 2:16

Photographic plates removed from a copy of Anderson's Hello Towns

Box-folder 2:17

Photographic copy of a document written by Anderson in New York, July 26, [19]32

Box-folder 2:18

Book dust jackets

Original dust jackets for Sherwood Anderson's Notebook,Perhaps Women,The Face of America, and Home Town

Photographic copies of dust jackets for Winesburg, Ohio and Marching Men

Photocopies of dust jackets for Puzzled America,The Triumph of the Egg,Mid-American Chants and Death In the Woods and Other Stories

Box-folder 2:19

Correspondence about White's dust jacket project

Box-folder 2:20

Photographs of interior and exterior of Anderson's home, "Ripshin," includes a photographic copy of a painting of Ripshin by Karl Anderson

Box-folder 2:21

Photo of a wood carving by Buck Fever

Box-folder 2:22

Photo of Anderson's grave monument

Box-folder 2:23

Photo identified as "Labor parade"

Box-folder 2:24

Miscellaneous photographic negatives

Box-folder 2:25

List of dissertations and theses on Anderson (most cataloged and available in Newman library general collection)