A Collection in
Special Collections
Collection Number Ms2008-016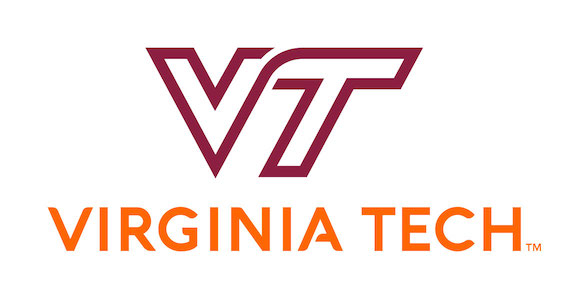 Special Collections, Virginia Polytechnic Institute and State University
Special Collections, University Libraries (0434)
560 Drillfield Drive
Newman Library, Virginia Tech
Blacksburg, Virginia 24061
USA
Phone: (540) 231-6308
Fax: (540) 231-3694
Email:
specref@vt.edu
URL:
http://spec.lib.vt.edu/
© 2008 By Virginia Polytechnic Institute and State University. All rights reserved.
Processed by: John M. Jackson, Special Collections Staff
Repository
Special Collections, Virginia Polytechnic Institute and State University, Blacksburg, Va.
Collection Number
Ms2008-016
Title
Elva Curl Wilson Diaries 1929-1935
Physical Characteristics
1 container; 0.3 cu. ft.
Language
English
Abstract
Diary of Elva Curl Wilson, resident of Hampton, Virginia and future wife of Rev. James C. Richardson, describing the very active social life of a young woman in Hampton, Virginia during the 1930s.
---
Access Restrictions
Collection is open to research.
Use Restrictions
Permission to publish material from the Elva Curl Wilson Diaries must be obtained from Special Collections, Virginia Tech.
Preferred Citation
Researchers wishing to cite this collection should include the following information: Elva Curl Wilson Diaries, Ms2008-016 - Special Collections, Virginia Polytechnic Institute and State University.
Acquisition Information
The Elva Curl Wilson Diaries were purchased by Special Collections in 2008.
Processing Information
The processing, arrangement and description of the Elva Curl Wilson Diaries commenced and was completed in April 2008.
---
Elva Curl Wilson was born in Hampton, Virginia, on December 31, 1911. The daughter of Curl Spencer Wilson and Elva Stanton Wilson, she graduated from Hampton High School, eventually becoming a teacher and librarian. (During the writing of these diaries, she worked as a bookkeeper and stenographer.) She married Rev. James C. Richardson, a graduate of Randolph-Macon College and Union Theological Seminary some time after 1935. Elva Richardson became an active partner in the ministry and mission work of her husband, appointed pastor of Swain United Memorial United Methodist Church on Tangier Island, Virginia in 1943. Richardson soon found himself at odds with his new congregation, and in 1946 he withdrew from the Methodist conference, forming a new non-denominational congregation on Tangier eventually known as the New Testament Church. The Richardsons remained on Tangier Island until approximately 1963, then went on to found two more churches, in Deep Creek, Virginia and Valdosta, Georgia. In 1997, the couple published a book about their experiences in establishing the New Testament Church, titled 7 Acres: the story of the New Testament Church on Tangier Island. Elva Curl Richardson, mother of three children, died August 4, 2006 in Richmond, Virginia.
This collection contains the diaries of Elva Curl Wilson, a young woman living in Hampton, Virginia. The diaries, six in number, span the years 1929 to 1935, excluding 1933. Wilson maintained a very active social life during her late teens and early twenties, and makes mention on a nearly daily basis of dates with various men, dances, parties, club meetings, movies, picnics, church meetings, shopping and travel. Less frequently, Wilson describes her days at home, engaged in making candy or listening to the radio. The early diary entries are very short, providing few details, but become somewhat more lengthy and reflective over time. A great deal of Wilson's writing is devoted to social and romantic interactions with various men, culminating in her engagement to James C. Richardson, soon to be a Methodist minister. (A number of the diary entries focus on Wilson's reluctance to marry a person with religious views different from her own.) The diary also makes many references to people, events, businesses and organizations in the Hampton area. Wilson visits Buckroe, Grandview, Fox Hill, and Newport News often and also discusses such contemporary activities as seeing Charles Lindbergh at Langley field and wearing blackface for an "Amos and Andy Wedding" show at church. Interestingly, the financial difficulties of the Great Depression seem to have had little direct impact on Wilson's life; a brief scan of the diaries found no significant references to political or economic issues of the day.
The diary is accompanied by Wilson's 1926 Hampton High School autograph book, containing signatures, well wishes, sentiments and verse, such as this piece signed by Elizabeth Jett: "When you are married / And your husband is cross / Pick up the broom / And say you are the boss."
The collection is arranged by document type, then chronologically.