A Collection in the Special Collections
Collection Number Ms68-007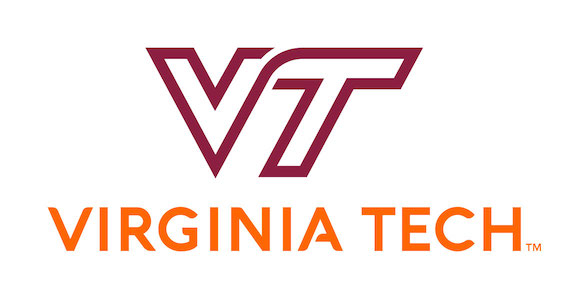 Special Collections, Virginia Polytechnic Institute and State University
Contact Information:
University Libraries
P.O. Box 90001
Virginia Polytechnic Institute and State University
Blacksburg, Virginia 24062-9001
USA
Phone: (540) 231-6308
Fax: (540) 231-3694
Email:
specref@vt.edu
URL:
http://spec.lib.vt.edu/
Processed by: Sam Walters, Special Collections Staff
2006 By Virginia Polytechnic Institute and State University. All rights reserved.
Repository
Special Collections, Virginia Polytechnic Institute and State University, Blacksburg, Va.
Collection Number
Ms68-007
Title
Daniel E. Wright Papers 1903-1973
Size
3 Boxes; 2.5 cu. ft.
Creator
Daniel E. Wright
Language
English
Abstract
Collection contains materials dealing with the Panama Canal, the public health activities of the Rockefeller Foundation, the United Nations Public Health Service, and the United Nations Relief and Rehabilitation Administration. Also includes correspondence to and from Daniel E. Wright while a colonel on the staff of Gen. Joseph W. Stilwell and at the U.S. Middle Eastern Command Headquarters in Cairo, as well as photographs from his travels.
---
Access Restrictions
Collection is open to research.
Use Restrictions
Permission to publish material from the Daniel E. Wright Papers must be obtained from the Special Collections, Virginia Tech.
Preferred Citation
Daniel E. Wright Papers, Ms68-007, Special Collections, Virginia Polytechnic Institute and State University, Blacksburg, Va.
Acquisition Information
This collection was donated to the Special Collections.
Processing Information
The processing, arrangement, and description of the Daniel E. Wright Papers commenced in August 2006 and was completed in September 2006. Preliminary processing took place in 2001.
---
Born in Winchester, Virginia; Daniel E. Wright recieved a B.S. in Civil Engineering from Virginia Tech in 1904. He went on to participate in the construction of the Panama Canal and in the public health activities which rid the Canal Zone of yellow fever and malaria. In 1921, Wright was awarded the Theodor Roosevelt Medal of Honor for this work in the Canal Zone. He then served as a consultant (1921-29) for the Columbian and Panamanian governments, joined the staff of the Rockefeller Foundation in 1929, and worked in Greece and Turkey on water supply and disease control. Wright also worked with the United Nations Public Health Service (UNPHS) in Burma during World War II, before joining the United Nations Relief and Rehabilitation Administration (UNRRA) from 1944 until 1949.
---
The collection consists of materials from 1903 to 1973 with the bulk from the 1940s and 1950s. This collection contains reports, speeches, magazine and newspaper articles, and correspondence concerning Daniel E. Wright's travels and sanitation work in the Panama Canal, Greece, Turkey, and the Middle East.
---
The collection is arranged alphabetically by subject matter.
---
Box-folder 1:1
Greece and Turkey, Pre World War II (WWII), 1929-40
Letters from Greece

Picture of Greece Sanitation Team

Miscellaneous Pictures of Greece

"Suppressive Treatment of Malaria"

"Prevention of Malaria on Field Service"

"Practical Field Application of DDT for Malaria Control"

"Measurement: Basic Mathematical Definitions"
Box-folder 1:2
Greece, Post WWII, Miscellaneous 1946-48
Greek Paper Money

Miscellaneous Photographs

Ration Card

United Nations' Certificate of Identity

Residential Lease

Honorable Discharge from the United States Health Service

Living Allowance Card
Box-folder 1:3
Greece, Post WWII, Correspondence 1944-46
Federal Security Agency, U.S. Public Health Service

United Nations Relief and Rehabilitation Administration (UNRRA)

Alvin J. Roseman

George Strode of the Rockefeller Foundation March 16, 1944

Headquarters AAF Redistribution Station No. 2

Theodore Hiatt

Pamphlet About Daniel Wright Jr. "Our World Today: The Younger Generation and WWII"

Federal Security Agency, U.S. Public Health Service

George Strode of the Rockefeller Foundation November 22, 1944, June 29, 1945, June 11, 1946

President and Members of the Association of Doctors Hygienists of Greece

UNRRA Travel Authorization

Little Mary 1946

Prof. G. Ioakimoglou of the Kingdom of Greece Superior; Health Council, Athens November 28, 1946
Box-folder 1:4
Greece, Post WWII, Correspondence 1947-48
Dr. Sawyer UNRRA January 16, 1947

Grace Wright May 26, June 2, 1947

W.J. Shappa of the U.N. World Health Organization Interim Commission August 26, 1947

The City Council of Rethymnon October 11, 1947

Dr. Floridis

Barclay of The Reader's Digest Office of International Editions 1948

E.J. Pampana of the World Health Organization (W.H.O.) Interim Commission, Geneva July 22, 1948

Henry F. Grady

W.H. Hena August 27, 1948

Apostle N. Depastas/Ellamdra

Hellenic- American Activity October 1, 1948

The Rockefeller Foundation October 29, 1948

Paul Bierstein, Public Health Engineer of the W.H.O. November 14, 1947, November 8, November 23, 1948

G. Kenabassuiy November 22, 1948

Prof. Ioakimogiou December 22, 1946

R.C. Vayanos December 1948

Reunion of Panama Canal Workers 1948

M. Kotsianos, Kingdom of Greece; Ministry of Hygiene March 19, 1947

Michael Callas, John Hopkins University, School of Engineering April 5, 1947

Inland Alkaloid Co. Manufacturing Chemists April 17, May 6, 1947

Mr. Y.C. Mar-Chief Sanitary Engineer, National Health Organization; Nanking, China May 27, 1947

Smitie May 31, 1947

Dr. Strode Sept 7, 1947; July 19, 1948; March 23, 1948

Harry E. Taylor, Administrator, St. Croix, Virgin Islands July 2, 1947

Dr. Seyfettin Okan, Director General of Malaria Control, Ministry of Health Social Assistance in Ankara-Turkey September 30, 1947

H.B. Redd, Secretary Treasurer Virginia Tech Alumni Assn. Blacksburg, VA October 1, 1947

Dr. E. Pampana, Secretary of the Expert Committee on Malaria October 16, 1947

George, concerning Malaria on the island of Crete October 24, 1947

Haas October 31, 1947

General Wood November 4, 1947

His Excellency, Minister of Health November 21, 1947; September 1, 1948; September 7, 1948

Joe December 6, 1947

W.J. Bartlet, Secretary-Treasurer, Panama Canal Society of FLA December 17, 1947

Dr. Balfouri December 17, 1947

John D. Brown, The Commonwealth of Massachusetts, House of Representatives December 29, 1947

Nick January 19, February 28, June 12, 1948

Resident Director of Lake Copais Company Limited February 24, 1948

Gov. Dwight P. Griswold, Chief of AMAG April 17, 1948

Editor of the Newspaper Vradini May 10, 1948

Bal May 28, 1948

Brother Eddey June 24, 1948; July 1948

L.H. Tung, Sanitary Engineer, Corps of Sanitary Engineers June 24, 1948

Dr. Cermal Or in Etimesut, Turkey June 28, 1948

David W. Lynch of Velsicol Corporation June 28, July 12, August 27, 1948

Laurens P. Jones of Winchester, Hiram Lodge No. 21 August 10, 1948

Lt. Col. J.H. Williams, Managing Director August 10, 1948

His Excellency the Minister of Hygiene September 13, 1948

Col. P. Troxler, Corps of Engineers August 23, August 25, 1948

Dr. Grant September 2, 1948

Professor John September 21, 1948

List of Sanitary Supplies to be Purchased with AMAG Funds

Malaria Control Campaign Paper

Statistics on Greec

"Airplane Spray Work in Greece by D. Wright"

W.H.O. Greece Mission August 20, 1948

Malaria Control and Sanitation Program, Budget 1947-48

Note on Chlorodane

"Field Trials with Gammexene as a Means of Malaria Control by Adult Mosquitoes Destruction in Sierra Leone"

Annals of Tropical Medicine and Parasitology

W.H.O. Summary of Estimated Costs
Box-folder 1:5
Greece, Post WWII, Magazine Articles 1944-49
"Portraits of Soviet Scientists"

"Belgium is Britain's Baby"

"Russia in the Mediterranean" October 7, 1944

"The Molotov Mystery" March 14, 1949

Greek Guerrillas

"Russian Fairy Tale" September 1947

Greek Newsletter

"Jefferson Malone" May 31, 1948

"Europe's Most Frightened Country" (Greece) December 29, 1945

"Wanted: A Miracle in Greece" By Paul A. Porter September 20, 1947

"New England Get Together" by Andre Fontaine April 14, 1945

"They Made Our World"

"Youth in the Air Forces" February 3, 1945

"Berlin: City Of Fear" by George Ladvar March 3, 1945

"My 3 Years with Eisenhower" by Capt. Harry C. Butcher, USNR December 15, 1945

"U.S. Foreign Policy in Asia"

"Can China Unite? by Mark Gayn" February 3, 1945
Box-folder 1:6
Greece, Post WWII, Maps and Charts 1932-46
"Supplement to the Organization Chart"

"Chart of the Insect Control and General Sanitation Organization"

Map of DDT Spraying Pattern in Greece

Spleen and Parasite Indices Chart of Alexandropoulos Area, Thrace Greece May 30-June 15, 1946

Spleen and Parasite Indices Chart of Macedonia and Thrace, Greece January-April 1946

Spleen and Parasite Indices Chart of Olympia Area, West Peloponnesus, Greece August 1946

Spleen and Parasite Indices Chart of Mytilene Island, Greece July 17-August 10, 1945

Spleen and Parasite Indices Chart of Northern Corfu Island July 3-14, 1946

Spleen and Parasite Indices Chart of Thesprotia and Epirus April 24-May 13, 1946

Spleen and Parasite Indices Chart of Crete March 1946

Spleen and Parasite Indices Chart of Greece

Parasite Indices Percentages of Villages in Greek Macedonia Char 1932-1945

"Number of Patients with Malaria Positive Blood in Greece" Chart 1942-1946

"DDT Residual Spray Experiment in Petroto, Macedonia" Chart September-October, June 1945

"Malaria Control DDT Airspray Program" Map of Greece 1946

"The Swamps of Greece" Map

"Suggested Co-operative Survey of the Island of Crete Chart"
Box-folder 1:7
Greece, Post WWII, News Bulletins 1945-48
Daily News Digest (UNRRA Greece Mission) June 8, 1945; June 14; June 15; June 16; November 7; November 9; November 16; November 22; November 29, December 7; December 8, 1945; January 4, 1946; January 14; January 18; February 18; April 15; May 11; July 11; July 13; July 15; July 17; July 19; July 22, 1946

UNRRA News Review October 24, 1946

Daily News Bulletin of the U.S. Information Service, U.S. Embassy October 5-6, 1947; November 1, 1947; March 29, 1948

Press Release; American Mission For Aid to Greece
Box-folder 1:8
Greece, Post WWII, Newspapers and Clippings 1945-48
"Greeks Capitalize on U.S. Ships"

Greek Comics

"Concentration of Fighting Forces All Along Greek Border"

"Food Conference Awaits Russians"

"Half of Greeks Look to America to Bring Peace"

"Greek Police Quit Area Near Borde"r

"Lehman May Head Nations' Pool at Parley"

"United Nations' Relief Plans are Considered"

"A Reporter's Report to the Nation"

"Life in N. Africa is Anything But Monotonous"

"Patient Governor Lehman Gets Food and Relief to Poland"

"Should Churchill's Policy on Greece Be Supported"

"F.D.R. Agreed to Let British Dominate in Greece, Yugoslavia"

"Greek Crisis Reveals Weakness of U.N."

"W.H.O. vs. Malaria"

"Terms in Advance Proposed for Giving Aid to Greece"

"U.S. Continues to Foot Bill for British in Greece"

Union Jack November 1, 1947; December 6, 1947; December 22, 1947; May 29, 1948

"Making the Seas Safe Again"

"Truant's Voyage Around Italy"

"The Corner Column"

Map of Greece and Athens

"Bandits in Greece"

"This Farm Stands for Freedom"

Athens Days February 15-18, 25, 1945

"King George II Ends his 5 Year Exile in England"

The Athens Gazette January 11, 25, April 18, 1948

Athens Herald April 11; June 24, 1946

Army and Navy Bulletin May 4, 1946

Untranslated Greek Newspapers

The Stars and Stripes June 6, 1944

Comic concerning Wright
Box-folder 1:9
Greece, Post WWII, Pictures 1945, n.d.
Box-folder 1:10
Greece, Post WWII, Printed Materials 1944-46
"Russia Peace or War?"

"What the UN Relief Agreement Means to you"

"Delphes Greece"

"The Antiquities of Ephesus"

"Lessons in Malariology from WWII"

Two Translated Pages from Greek Pamphlet

"Report of the Activities of the Sanitation Section of Health Division UNRRA"

"Bergama Kermes I"

"Britain and Ceylon"

"Dispatch Submitted by Field Marshal the Viscount Montgomery of Alamein"

"Anatolia College"

"Greece and Greek Civilization as Results of Economic Expansion"

"Greek Red Cross Monthly Bulletin"

"DDT: Its Effect on Fish and Wildlife"

"British Honduras"

"Personnel Regulations for the Field Service"

"Rural Water-Supply Sanitation"

World Report July 4, 1946
Box-folder 1:11
Greece, Post WWII, Reports and Speeches 1943-48
Incomplete Report on Typhoid Infected Water

Justification for Sanitation and Malaria Control in Greece

Insecticide Spraying Statistics

Small Biography on Daniel Wright

Preliminary Report on the Uses of DDT in Greece 1946

Memo to Dr. Chisholm About Visas

"Malaria Control 1946, Larva Control"

"The Program of Insect Control on Crete"

Form for Airlines

Outline for Radio Speech by D. Wright

Order Form for Supplies and Materials

Suggested Budget for U.S. Educational Foundation in Greece 1948-49

"Move to Rid American Legion of Fascists" March 22, 1943

Carey Longmire's Broadcast August 12, 1946

Practical Field Application of DDT For Malaria Control

Packet containing several reports and reviews concerning Malaria Control in Greece

General Sanitation and Malaria Control in Greece

Report about Malaria in Different Regions in Greece

"Directions for Effective and Economical Uses of DDT when applied by Private Individuals"

"DDT For Relief and Rehabilitation" By Gordon E. Smith

UNRRA Supplies, Equipment, and Materials

Malaria in Greece and the Use of DDT in General

General Sanitation

"Crete Will Become a Paradise"

"Malaria Past and Present in Greece"

"U.S. Aids Greece in Fight Against Malaria" November 16, 1948

"Pelleted Seed for Reforestation" By Paul O. Rudolf

Proposed Reconnaissance Survey Form

International Health Division of the Rockefeller Foundation January 1, 1947

The Rockefeller Foundation Packing List and Commercial Invoice

New Quarters for the Labs

Staff Notes

Memo: Airplane Maintenance Supplies Against DP-MD-206 January 3, 1947
Box-folder 1:12
Near East Foundation, Miscellaneous 1954
Passport

Map of Near East

Miscellaneous Photos
Box-folder 1:13
Near East Foundation, Correspondence 1954-61
Letter to Friends Describing Conflict Between Jewish Settlers and Palestinians December 8, 1954

Archer October 7, 1955

Eid Dahman 1956

A. Koskinides December 21, 1957; March 1961
Box-folder 1:14
Near East Foundation, Magazine Articles 1950-55
"Better Health for Basra" September 29, 1955

"Light on the Litani"

"Anglo-Saxons and Arab Culture"

"Showdown in the Middle East" October 21, 1950

"Is Formosa Next" 1950

"Next Targets for Stalin" 1950

"Palestine: New Type of Jew Fights for a Homeland"

"The Epic of Man: Part VI-The Oldest Nation: Egypt"
Box-folder 1:15
Near East Foundation, Newspapers and Clippings 1955-56
"Toward Stability in Asia" September 12, 1955

"How West Serves East"

"Only U.S. Aid Can Save S.E. Asia" 1956

The Daily Star March 1, March 12, March 15-16, May 6, October 8-9, October 27, February 11, February 17-18, December 9, December 20, December 25, 1955

"Jerusalem Hospital to Fight Eye Disease"

"The Israelis Gave Us Reason to Criticize" by Elmer and Ruth Berger

"Bustani Calls Creation of Israel Greatest International Immorality"

"Motto of UNRWA Primary Schools: This is Better Than Nothing"

"U.S. Relations with Egypt and Arab States Worse than They Appear"

"How does the Lebanese Government Spend its Money"

"Celal Bayar of Turkey: Hard Work, Few Words Led to Presidency"

"U.S. Bases in Spain Built Without Friction"

Star and Herald May 1, 1954

Tehran Journal August 4-5, 9, 12, 16, 1955

"Our Weapons Against Malaria"

"Toynbee Tells How Zionism Secured American Support"
Box-folder 1:16
Near East Foundation, Printed Materials 1952-60
"Haven [for the Homeless] a Reality" 1954

"Extension to Chlordane of the Resistance to DDT Observed in Anopheles Sacharovi" by G. D. Georgopoulos

"The Near East: a Publication of the Near East Society" 1954

"The Philippines" 1960

"New People in New China: Some Personal Glimpses of People in China" by Maud Russell

"Suggested Criteria for Evaluating Certain Types of Technical Assistance Programs" 1957

"A Note on Typhus in Egypt and the Sudan" by R. M. Taylor, J. R. Kingston, and Farag Rizk 1957

"World-Wide Malaria Distribution, Prevalence, and Control" by Paul F. Russell 1956

"Yellow Fever: a Symposium in Commemoration of Carlos Juan Finlay" 1955

"Bulletin of the Near East Society" March, May November, December 1952; January, February, March, May, December 1953

Pan American Sanitary Bureau, Regional Office of the W.H.O.; Annual Report of the Director 1956
Box-folder 1:17
Near East Foundation, Reports and Speeches 1949-56
Howard Karagheusian Organization

Observations on Technical Assistance to Governments of Underdeveloped Countries 1955

Report Concerning Lebanon by D. Wright 1955

"A Brief Report Covering Some Impressions Gained of Work Being Done by the N.E.F. in the Near East During My Fourteen Months Association" by D. Wright 1955

"Proposed Training Course for the Sanitation Division of the Public Health Department of the Ministry of Health of Iran" 1957

"The Near East as I See it" by D. Wright

"Operation and Maintenance of Sewer Systems"

"A List of Tools and Equipment that are Necessary to Start a Sanitary Program with Class and Field Work" 1950

"Tentative Program of Sanitary Service"

"Sketch of Fog Generator to Relieve Annoyance From Mosquitoes and Other Flying Insects" 1954

Reports and Programs Regarding Malaria in Greece 1955

"Facts About the Armenian Population of Syria"

"Trip Report-Iran" 1949

"Near East Foundation, Annual Report of the Director of Programs" December 1956

Incomplete Report Concerning Technical Support Programs for Underdeveloped Countries

"Use of Various Types of Spray Materials"

Near East Foundation Budgetary Information

"Suggested Program of Economic Development for Iraq"

"Suggestions Growing Out of Discussions with Ford Foundations Representatives Relative to a Total Program in the Middle East for Helping Retarded People to Help Themselves"

N.E.F Statement of Income and Expenditure July 1, 1950-June 30, 1951

N.E.F. Budget for Iraq Summary

"The United Nations, a Working Organization as Planned by it's Founders, and Not the Debating Society, Which Receives so Much Publicity"

"Points of Contact in Coordinating the Efforts of N.E.F. and A.U.B. in an Over-all Approach to the Problems of Certain Countries of the Middle East"
Box-folder 1:18
Panama Canal 1904-26
President's Address November 16, 1906

Panama Canal Reminiscences
Box-folder: 1:19
Flyer for a Speech Given by Wright's Son

Brief Account of Wright's Work in Burma
Semi-Retirement, Correspondence 1950-61
Box-folder: 1:20
Laird Arche December 19,1950; March 5, 1951, August 3, 1956

William Bieler January 3, 1951

M.C. Balfor May 2, 1951

Harry Scherman and Bernadine Kielty October 14, 1951

F. W. Knipe November 15, 1953

H. B. Redd July 22, 1954

William Russell January 27, 1958

Thomas Martin February 2, 1957

John D. Hollen December 9, 1958

Burr P. Harrison January 12, 1961
Semi-Retirement, Newspapers and Clippings 1944-59
Box-folder: 1:21
"If Russians Overrun European Nations, Americans Will Lose Their Way of Life"

"Abram's Delight" by Richard Griffith 1944

"Greece Regaining Wealth in Mines" 1952

"The Margin for Terror"

"Canal is Opposed for the Seaway" January 31, 1958

"Where We Came In" by Ernest Lindley

"Cyprus: Tourist Mecca Lost?"

"Big Ditch' was Big News to Them Half Century Ago"

Athens News January 21, 1956

Excerpt from "After the Seventh Day" by Ritchie Calder

"Twenty-three Years of Experience with Our First Socialist Experiment"

"It Started in Panama: Where Will it Stop?" by Earl Harding September 1, 1953

"It Started in Panama: Where Will it Stop?" by Earl Harding September 1, 1953

"The Panama Canal Problem" 1954

"The Great Trek of the Kazaks from Chinese Turkestan" December 31, 1953

"Judgments and Prophecies"

"Russia's Weapon of Satellitism" 1951

"Can We Break the Stalemate with Russia?" 1951

"Kremlin Blueprint" by Louis J. Alber

"U.S. Sinks Billions in Bases" 1953

"All Americans Must Know How Reds Work in Our Government" 1959

"Here's What Malenkov Thinks of the U.S." 1952

"Panama Canal Problem Calls for Action" by H. D. Vogel 1958

"My Four Months with the Headhunters"

"Is the State Department's White Paper a 'Post Mortem' for China?"

"Continuing the Rockefeller Foundation Story: Millions for Modern Medicine" 1951

"Continuing the Rockefeller Foundation Story: Man's Greatest Challenge" 1951

"Secret Boss of the Nation Press Club" 1950

"How Can We Lick Stalin" by Bonner Fellers 1950

"MacArthur is Not to Blame [for Korea]" 1950

"Why I Had to Step Aside" by Edwin G. Nourse February 18, 1950

"Stalin's American Mouthpiece" by Fredrick Woltman October 21, 1950

"U.N.'s Merciful War: The World Health Organization Seeks a Victory for Mankind in an All-Out Attack on Disease" January 1, 1950

"Our Mightiest Ghost" April 28, 1951

"Battling Diseases" by William Dutton May 5, 1951

"Mr. Truman's Mystery Man" by Alfred Steinberg 1949
Box-folder 2:1
Semi-Retirement, Printed Materials 1949-66
"The Battle that Squanders Billions" 1949

"Our Challenge in Oil's Second Century" by Robert Dunlop 1959

"The Panama Canal: A Report by the Special Committee on the Panama Canal" 1956

"U.N. Action is for Peace"

"Freedom's Case Against Dean Acheson"

"Needed: An American Policy, Not a Foreign Policy"

"Living and Working in the Canal Zone" November 1958

"Centennial Year, 1858-1958, Canal Zone Program of Events November 9-15, 1958"

United Nations Bulletin January 15, 1953

"Face to Face with the Russians: Report of a Peace Mission to the Soviet Union" 1959

Dan Smoot Report May 11, 1959

"Mancha Gris, a New Leaf Disease of Bean in Colombia" by R.L. Skiles and Canuto Cardona-Alvarez

"Panama Canal Problem" 1966

Panama Canal Review November 4, 1960

"Isthmian Canal Policy-An Evaluation" by Miles P. DuVal 1955

"Kyasanur Forest Disease III: A Preliminary Report on the Nature of the Infection and Clinical Manifestations in Human Beings" May 11, 1957

"Roosevelt Medal Holders' Tape Recorder Guest Book: Word-for-Word Reminiscences of 35 Old-timers Who Helped to Dig the Panama Canal" 1958
Box-folder 2:2
Semi-Retirement, Reports and Speeches 1903-62
Incomplete Report Concerning the International Health Division of the Rockefeller Foundation 1951

Rockefeller Foundation Newsletter May 1959

World Health Organization Newsletters January and February 1958

"Panama Canal Zone: Constitutional Domain of the United States" by Daniel J. Flood March 26, 1958

"Should We Permit the Memory of Many Old-Time Panama Canal Heroes to be Buried in Oblivion?"

"Is Our Effort to Control the Spread of Communism in the World being Intelligently Administered?"

Minutes of the American Council of Voluntary Agencies November 30, 1950

"Community Development Programs in Greece with Special Consideration of Welfare through Employment" 1953

"Trying to Beat the Gun in War"

"After Re-armament What?"

"Greece Today"

The Digester Spring-Summer 1950

Copy of the 1903 Isthmian Canal Convention
Box-folder 2:3
WWII, Correspondence and Pictures 1941-43
American Friends Service Committee

The Rockefeller Foundation

Article about D. Wright (Bomb Scare at Chinese Capital)

Dora Sevening of the Royal Academy of Dramatic Art

W.A. Sawyer

Grace Wright

Crawford F. Sams

Federal Security Agency (U.S. Public Health Service)
Box-folder 2:4
WWII, Magazine Articles 1943, n.d.
"What to do with Japan" by Wilfred Fleisher

"Morocco Feast: the Potent of Rehamna Tribe Entertains General Clark and Staff" 1943
Box-folder 2:5
WWII; Newspaper Clippings 1941-43
Military Parade

"Interpreting War News"

"Career Men Conduct Underhand"

"Purge of Pro-Welles Diplomats"

"Pearson Calls Steinhardt, U.S. Envoy to Turkey"

"Lehman is Elected Head of UN Relief"

"The Flying Tigers"

"Interpreting War News"

"U.N. Conference at White House"

"U.N. Group Intends Aiding Those Now Stricken"

"49 Nations to Help Victims of War"

"U.S. Rationing"

"New League of Nations!"

"The Guards and the Ghost"
Box-folder 2:6
WWII, Printed Materials 1941-44
Greek Interpreter Dialogue & Dictionary

"The Truth About Pearl Harbor" by John T. Flynn 1944

"Handbook for Military Intelligence Interpreters: French"

"Handbook on Foreign Maps"

"Health, Medicine, and Sanitation in Bulgaria" by Alexandra Feldmahn 1943

Postcards

"So You Had a Virus?"

"The United States in a New World: Relations with Britain"

"The U.S. in a New World; The Domestic Economy"
Box-folder 2:7
WWII, Speeches and Reports 1941-43
"Our Illusions of Freedom" by Colby Dorr Dam

"The Human Spirit can Win Peace" by Colby Dorr Dam
Box-folder 2:8
Wright, Grace Y. 1951-73
Mrs. Hunt 1951

Frank Shirk 1961, 1965, 1966, 1967, 1968, 1969

R. M. Larimer 1970

"The Facts about Your Income Tax"

"Vietnam Events Parallel China of 20 Years Ago"

"Have a Good Cry and Live Longer"

Miscellaneous cancelled stamps and envelopes

"Observations on Greece in 1972" by M.C. Balfor
Box 3
Commissions and Memorabilia
Army Camp Kit

Ceramic Greek Donkey

Commission for Senior Sanitary Engineer, 1941

Commission for Sanitary Engineer Director 1944

Three Wooden Camels

WWII German Mug

WWII German Plate

Handle from a Vessel, Marked "from Tyre"