A Collection in
the Special Collections
Collection Number Ms1961-002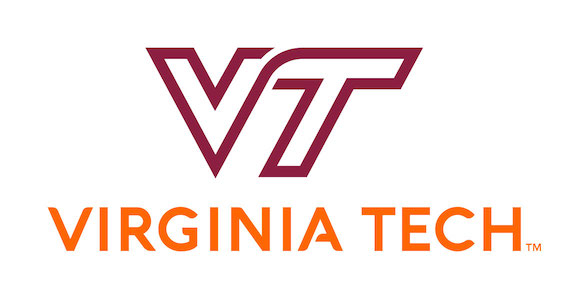 Special Collections, Virginia Polytechnic Institute and State University
Special Collections, University Libraries (0434)
560 Drillfield Drive
Newman Library, Virginia Tech
Blacksburg, Virginia 24061
USA
Phone: (540) 231-6308
Fax: (540) 231-3694
Email:
specref@vt.edu
URL:
http://spec.lib.vt.edu/
© 2005 By Virginia Polytechnic Institute and State University. All rights reserved.
Processed by: Lakshmi Jayaraman, Special Collections Graduate Assistant
Repository
Special Collections, Virginia Polytechnic Institute and State University, Blacksburg, Va.
Accession number
Ms1961-002
Title
Claudius Lee Papers 1887-1954
Physical Characteristics
2 containers; 0.3 cu. ft.
Language
English
Abstract
Correspondence, photographs, and miscellaneous materials relating to the personal life and university and military service of Claudius Lee, a professor in the Department of Electrical Engineering at Virginia Polytechnic Institute.
---
Access Restrictions
Collection is open to research.
Use Restrictions
Permission to publish material from the Claudius Lee Papers must be obtained from Special Collections, Virginia Tech.
Preferred Citation
Claudius Lee Papers, Ms1961-002 - Special Collections, Virginia Polytechnic Institute and State University, Blacksburg, Va.
Acquisition Information
The Claudius Lee Papers were donated to the Special Collections in 1961. Additional materials were donated in 1963 and 1976.
Processing Information
The processing, arrangement and description of the Claudius Lee Papers commenced in December 2004 and was completed in January 2005. Preliminary processing had apparently been performed in the early 1970s.
---
Claudius Lee was born on May 30, 1872 in Culpeper Court House, Virginia. He worked at his father's mill and also served as an apprentice to a gunsmith in Danville. He studied at Lafayette College (Pennsylvania) before being brought to Virginia Agricultural and Mechanical College (now Virginia Polytechnic Institute and State University) to establish the college's physics laboratory while furthering his own education. Graduating with a degree in electrical engineering in 1896, Lee is credited with installing Blacksburg's first telephone switchboard and bringing an electric lighting system to the campus and town. He devised controls to regulate all the college bells and was the university's timekeeper from December 1893 to 1956.
Lee served as superintendent of the campus power plant from 1899 to 1907, and as local manager of the Virginia and Tennessee Telephone Company from 1900 to 1909. He became a professor in 1914. From 1917 to 1919, Lee served in the U. S. Army as a captain of ordnance. Following World War I, he returned to Blacksburg and headed the electrical engineering department from 1919 to 1936. In all, Lee served the college in various capacities for 69 years. The subjects which he taught included telephony, telegraphy, direct and alternating current.
Among the many campus, community and professional organizations in which Lee was involved are the American Institute of Electrical Engineers, the YMCA, Phi Kappa Phi, National Society of Professional Engineers, American Society of Engineering Education, Virginia Academy of Science, Virginia Education Association, Eta Kappa Nu and Tau Beta Pi. He was a trustee of the Blacksburg Methodist Church, in which his wife was also an active member.
Honoring Lee's long service to the university, a residence hall bearing his name was built in the late 1960s. In recent years, however, Lee's campus reputation has been somewhat tarnished by information gleaned from the 1896 Bugle. Within the annual's "organizations" section is a page devoted to the K. K. K., naming Lee as the "father of terror." Lee is also listed as an "arch fiend" in the Pittsylvania Club, whose logo includes a black man hanging from a tree. Twice in recent years, these pages have sparked controversy and led to demands that Lee Hall be re-named. No evidence of campus Klan activity has been found, however, and an investigation has concluded that the pages are distasteful jokes perpetrated by young men in a nineteenth-century military school dominated by white males. There seems to be no direct evidence in Lee's papers relating to the matter.
Lee married Sarah Theresa "Rissie" Otey (born October 14, 1874) on October 24, 1902. Claudius Lee died December 16, 1962.
This collection contains the papers of Claudius Lee, a U. S. Army veteran of World War I and a long-time professor of electrical engineering at Virginia Polytechnic Institute. The collection contains such items as personal and university-related correspondence, various materials relating to Lee's university and military service, fraternal lodge souvenirs, photographs and miscellaneous items.
The collection includes a few pieces of personal correspondence between Lee, his family and friends, as well as correspondence relating to Lee's work at Virginia Tech. Found here are pieces of correspondence between various professors and administrators, including Samuel R. Pritchard, Joseph D. Eggleston, W. H. Rasche, T. B. Hutcheson, Prof. Randolph, F. A. Heacock, Claudius Lee, Julian A. Burruss, and Prof. Staley. Also relating to Virginia Tech is a folder of various materials containing such items as circulars, invitations, place cards, reports on the campus power plant, and images of campus buildings.
A folder of military-related material chronicles Lee's own military service--particularly at a military ordnance training camp--and includes reports and memoranda, as well as general newspaper clippings on World War I.
Souvenirs arising from Lee's affiliation with local fraternal lodges are included, as is a folder of material relating to his attending the General Electric Professor's Conference. A report--mailed to Lee in 1959--on the gristmill at Mount Vernon, Virginia, is included as well.
The collection contains a small set of photographs including various portraits of Lee; images of Virginia Tech-related individuals, organizations and scenes; and military groups and scenes.
Completing the collection is a folder of miscellaneous materials, including a South Carolina matriculation ticket for Samuel R. Pritchard (1887); Lee's grade report from the Danville Military Institute (1890); several souvenir postcard booklets of Peoria, Illinois and military scenes; and a pair of phonograph records, made by former students of Lee and presented to him on his 80th birthday.
The collection is arranged by type, then chronologically.
Box-folder 1-1
Correspondence 1893-1934, n.d.
Box-folder 1-2
Virginia Tech-related material 1904-1954, n.d.
Box-folder 1-3
Military-related material 1917-1919, n.d.
[see also Oversize Materials]
Box-folder 1-4
Lodge souvenirs 1947-1954
Box-folder 1-5
General Electric Professor's Conference 1925-1930
Box-folder 1-6
"A report of the findings of Mr. R.E. Burson on the George Washington Grist Mill, situated on Dogue Run Creek, Mount Vernon, Virginia" n.d.
Box-folder 1-7 (4 folders)
Photographs 1895-[1941], n.d.
Claudius Lee portraits 1895-1902, n.d.

[4 items]

Sampson Campbell, mule and cart 1895

John C. Dabney c.1894

B. F. McNeil 1898

Douglas Williams n.d.

James _____ n.d.

Virginia Agricultural and Mechanical graduating class 1896

Pittsylvania County Club 1896

Shop classes - in front of Preston and Olin Building 1899

Group on porch of Amiss House ("Shades Inn") c.1897

Occupants of "Noah's Ark" (the Effinger house) 1900-1904, n.d.

[3 items]

Engine Room 1896

Views of "Noah's Ark" (the Effinger house) 1898-1900

[2 items]

Preston and Olin Building n.d.

Maury Litery Society Hall (second floor of west end, Academic Building No. 2) n.d.

Lee and unidentified man at lake (Lake George, New York?) n.d.

[2 items]

Scenery at unidentified lake (Lake George, New York?) n.d.

[3 items]

Lee accepting certificate of merit from Virginia section of the American Institute of Electrical Engineers [1941]

Military group portraits n.d.

[4 items]

Officers classes 9 and 15 at F. W. D. Auto Company Plant (Clintonville, Wisconsin) n.d.

[2 items]

Officers quarters at Ordnance Motor Instruction Schools - Holt Manufacturing Company (Peoria, Illinois n.d.

Unidentified soldier n.d.

Soldiers outside headquarters of Ordnance Motor Instruction School n.d.

Military caterpillar demonstrations n.d.

[11 items]

Robert L. Morton and the Morton tractor n.d.

[14 items]
Claudius Lee's U. S. Army commission 1917