A Collection in
the Special Collections
Collection Number Ms56-002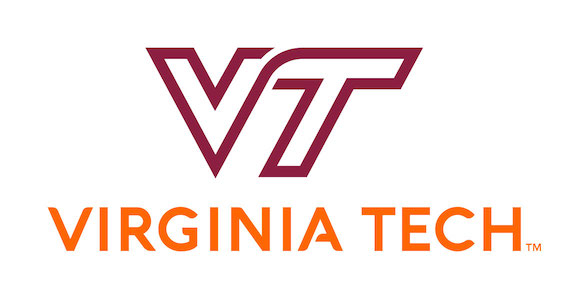 Special Collections, Virginia Polytechnic Institute and State University
Special Collections
University Libraries
P.O. Box 90001
Virginia Tech
Blacksburg, Virginia 24062-9001
USA
Phone: (540) 231-6308
Fax: (540) 231-3694
Email:
specref@vt.edu
URL:
http://spec.lib.vt.edu/
2004 By Virginia Polytechnic Institute and State University. All rights reserved.
Processed by: Lakshmi Jayaraman Special Collections Graduate Assistant
Repository
Special Collections, Virginia Polytechnic Institute and State University, Blacksburg, Va.
Accession number
Ms56-002
Title
Wilson Centennial Exhibit Materials 1956
Physical Characteristics
1 container; 0.2 cu. ft.
Language
English
Abstract
Materials exhibited by Virginia Tech's Newman Library to commemorate the centennial of the birth of President Woodrow Wilson.
---
Access Restrictions
Collection is open to research.
Use Restrictions
Permission to publish material from the Wilson Centennial Exhibit Materials must be obtained from Special Collections, Virginia Tech.
Preferred Citation
Wilson Centennial Exhibit Materials, Ms56-002 - Special Collections, Virginia Polytechnic Institute and State University, Blacksburg, Va.
Acquisition Information
The Wilson Centennial Exhibit Materials were donated to Newman Library 1956 by the Newman Library Exhibits Committee.
Processing Information
The processing, arrangement and description of the Wilson Centennial Exhibit Materials commenced and was completed in November 2004.
---
Woodrow R. Wilson, 28th president of the United States, was born in Staunton, Virginia on December 28, 1856. Son of a Presbyterian minister, Wilson graduated from Princeton University and the University of Virginia Law School before receiving his doctorate from Johns Hopkins University. Wilson married his first wife, Ellen Louise Axson, in 1885, and pursued a line in academics as a professor of political science, becoming president of Princeton in 1902.
Wilson was elected governor of New Jersey in 1910, then was nominated for the presidency at the 1912 Democratic Convention, campaigning for individualism and states' rights in a program called the New Freedom. With a belief in progressive reform and the president's responsibility for the general interest of the country, Wilson's administration was critical in the passage of major legislations: the Underwood Act, the graduated Federal income tax, the Federal Reserve Act, prohibition of child labor and limited work hours for railroad workers. He was re-elected to the presidency in 1916. During Wilson's second term, he led the nation into the first World War to "make the world safe for democracy."
In the aftermath of the war, Wilson undertook a nationwide campaign to promote the Versailles Treaty and the League of Nations. His exhausting schedule contributed to a stroke that left Wilson incapacitated and the nation virtually without a president for the remainder of his term. Nursed by his second wife, Edith Bolling Galt, Wilson survived, and the couple continued to live in Washington D.C. until his death on February 3, 1924.
To commemorate the centennial of Wilson's birth, a cooperative effort was launched through the United States Woodrow Wilson Centennial Celebration Commission, the Commission on the Virginia Woodrow Wilson Centennial Celebration, the Woodrow Wilson Foundation (New York City), and the Woodrow Wilson Birthplace Foundation (Staunton, Virginia). The centennial observance was funded in Virginia by a $45,500 appropriation from state and local governments, with commemorative events held throughout the commonwealth, including this small exhibit in Virginia Tech's newly dedicated Newman Library.
---
This collection contains materials used for an exhibit to commemorate the 100th anniversary of the birth of President Woodrow Wilson. The material comprises a sample of exhibits displayed in the Wilson Centennial Exhibition at Staunton, Virginia. The materials include information on Wilson's life and politics and contain reproductions of letters in Wilson's handwriting. Also included are photographs of Wilson from various stages of his political career and his birthplace, together with speeches and political cartoons about his presidency. Found here as well is a collection of Wilson-related bibliographies. Pamphlets and information about his birth, birthplace and ancestry are also available, together with some miscellaneous news releases.
---
The collection is arranged by material type. One part of the collection is preserved in the same order that it was shown in the exhibit, as indicated by the number sequencing on those documents. The photographs of Wilson's birth place have also been kept as they had been categorized in the exhibit. The bibliographies and miscellaneous printed material have been sorted by relevance.
---
Box-folder 1-1
Reproductions for exhibit 1884-1922
Box-folder 1-2
Photographs n.d.
Box-folder 1-3
Wilson-related bibliographies 1948-1956, n.d.
Miscellaneous printed materials 1955-1956, n.d.
Box-folder: 1-4