A Collection in
Special Collections
Collection Number Ms2004-007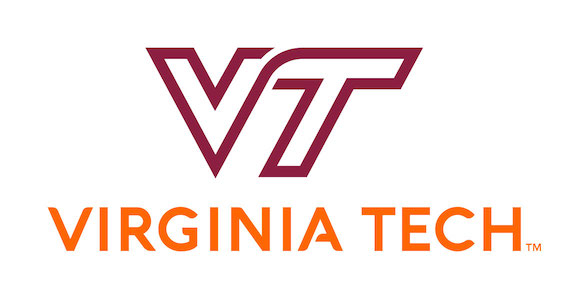 Special Collections, Virginia Polytechnic Institute and State University
Special Collections, University Libraries (0434)
560 Drillfield Drive
Newman Library, Virginia Tech
Blacksburg, Virginia 24061
USA
Phone: (540) 231-6308
Fax: (540) 231-3694
Email:
specref@vt.edu
URL:
http://spec.lib.vt.edu/
© 2004 By Virginia Polytechnic Institute and State University. All rights reserved.
Processed by: Sam Walters Special Collections Staff
Repository
Special Collections, Virginia Polytechnic Institute and State University, Blacksburg, Va.
Accession number
Ms2004-007
Title
Pulaski Theater Oral History Project 2003-04
Physical Characteristics
2 containers, 0.75 cu. ft.
Language
English
Abstract
Collection contains 13 interview cassette tapes and 12 interview transcripts compiled by Dr. April Allen. In addition, the collection also includes the field notes and dissertation completed by Dr. Allen.
---
Access Restrictions
Collection is open to research with the exception of tapes and transcripts for which there are no oral history release forms. Folder 7 in box one and tapes 5 & 8 in box two are restricted with no access because release forms are unavailable for these interviews.
Use Restrictionss
Permission to publish material from the Pulaski Theater Oral History Project must be obtained from Special Collections, Virginia Tech.
Preferred Citation
Pulaski Theater Oral History Project, Ms2004-007, Special Collections, Virginia Polytechnic Institute and State University, Blacksburg, Va.
Acquisition Information
The Pulaski Theater Oral History Project was donated to Special Collections in 2004.
---
The collection focuses on personal recollections of the Pulaski Theater, which operated from 1937 to 1991. Built in 1911, the structure initially hosted concerts and vaudevillian-style entertainment. However, the theater was closed in 1922 and remained a dry goods store until its reopening as a movie theater in 1937 under its new name--The Pulaski concerts. The interviewees are residents or former residents of Pulaski, VA with the memories of the building dating back to the original Elks Theater.
The collection contains materials from 2003 to 2004 with the bulk from 2003. Collection consists of interview cassette tapes and transcripts of oral history interviews conducted in 2003 by April Allen, a PhD. candidate in the Interior Design Program within the College of Architecture and Urban Studies at Virginia Polytechnic Institute & State University. Interviewees include Ann King and Delores Brown, Betty Guynn, Marva Hickman, Edna Isbill, Lloyd Mathews, Bob and Sharon McKinney, George Penn, Wilmer and Ethel White. Transcripts available for all interviewees with the exception of Lloyd Mathews. The collection also includes Dr. Allen's field notes and her doctoral dissertation based on the Pulaski Theater located in Pulaski, VA.
The collection is arranged alphabetically by interviewee. Box 1 contains transcripts, field notes, and Dr. Allen's dissertation. Box 2 contains cassette tapes.
---
Pulaski Theater Oral History Project 2003-04
Box-folder 1-1

Ann King and Delores Brown interview transcript July 15, 2003

Box-folder 1-2

Betty Guynn interview transcript June 19, 2003

Box-folder 1-3

Marva Hickman interview transcript June 18, 2003

Box-folder 1-4

Edna Isbill interview transcript July 15, 2003

Box-folder 1-5

Sharon and Bob McKinney interview transcript July 22, 2003

Box-folder 1-6

George Penn interview transcript July 08, 2003

Box-folder 1-7

Wilmer and Ethel Ryan interview transcript n.d.

Box-folder 1-8

Mr. and Mrs. Oscar Seagle interview transcript June 11, 2003

Box-folder 1-9

Pricilla Stith interview transcript June 04, 2003

Box-folder 1-10

Keri Vass interview transcript June 19, 2003

Box-folder 1-11

John White interview transcript June 25, 2003

Box-folder 1-12

Walter White interview transcript July 08, 2003

Box-folder 1-13

Interview field notes n.d.

Box-folder 1-14

Dr. April Allen's dissertation: "The Social Importance of a Small-town Theater: A Case Study of the Pulaski Theater, Pulaski, Virginia" © April 13, 2004

Box 2

Interview cassette tapes n.d.

Interview Cassette Tapes

1. Ann King and Delores Brown

2. Betty Guynn

3. Marva Hickman

4. Edna Isbill

5. Lloyd Mathews

6. Sharon and Bob McKinney

7. George Penn

8. Wilmer and Ethel Ryan

9. Mr. and Mrs. Oscar Seagle

10. Pricilla Stith

11. Keri Vass

12. John White

13. Walter White