A Collection in
the Special Collections
Collection Number Ms1980-003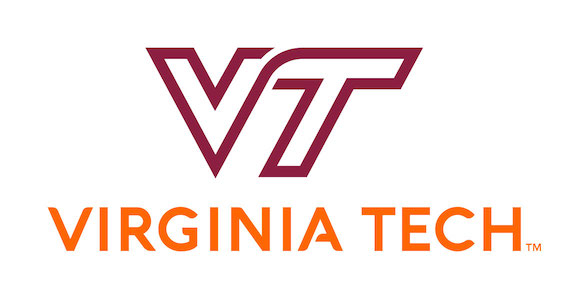 Special Collections, Virginia Polytechnic Institute and State University
Special Collections, University Libraries (0434)
560 Drillfield Drive
Newman Library, Virginia Tech
Blacksburg, Virginia 24061
USA
Phone: (540) 231-6308
Fax: (540) 231-3694
Email:
specref@vt.edu
URL:
http://spec.lib.vt.edu/
© 2004 By Virginia Polytechnic Institute and State University. All rights reserved.
Processed by: Clayton McGahee, Special Collections Staff
Repository
Special Collections, Virginia Polytechnic Institute and State University, Blacksburg, Va.
Accession number
Ms1980-003
Title
Henry H. Hill Collection 1908-51, n.d.
Physical Characteristics
0.4 cu. ft., 2 boxes, 15 folders.
Language
English
---
Access Restrictions
Collection is open to research.
Use Restrictions
There are no restrictions.
Preferred Citation
Henry H. Hill Collection, Ms1980-003, Special Collections, Virginia Polytechnic Institute and State University, Blacksburg, Va.
Acquisition Information
This collection was donated by Mrs. Douglas Boynton of Roanoke, Virginia in May, 1980.
---
A native of Scottsville, Virginia, Henry Harris (Bunker) Hill was associated with VPI as a student and professor for more than half a century. He received his B.S. in Chemistry in 1907, and his M.S. in the same subject in 1909. In 1907, Hill was appointed Assistant Chemist, and in 1913 Associate Chemist of the Virginia Agricultural Experiment Station. Before retiring from VPI in 1950, he served seven years as the head of the Agricultural Chemistry department.
Henry Hill was involved in the community, serving as Elder in the Presbyterian church, as well as being an officer in the Montgomery County Democratic Committee for several years. Hill also served as the Executive Secretary of the VPI Alumni Association, along with being the publicist for the Athletic Association.
The Henry H. Hill collection consists of historical and genealogical research compiled by Hill during his lifetime in southwest Virginia. Research includes Hill biographical information (1941-50), Blacksburg history and Montgomery County (1798-1951, n.d.), VPI (1891, n.d.), Civil War history (1863-1963, n.d.), and genealogical information and biographical sketches (1821-1950, n.d.).
The collection is comprised almost exclusively of photocopies and typescripts, so the dates reflected above are from the original source of the typescript and not the actual dates of the material. The dates of the material are included in the contents list.
This collection is arranged according to subject matter.
Subjects:

Blacksburg (Va.)
Civil War
Local/Regional History and Appalachian South
Montgomery County (Va.)
United States--History--Civil War, 1861-1865
University Archives
University History
Virginia Agricultural and Mechanical College and Polytechnic Institute
Virginia Polytechnic Institute
---
Henry H. Hill Collection 1908-51, n.d.
Henry H. Hill Biographical Information 1941-43, n.d.

Box-folder 1-1

Personal Files 1941-43

Biographical abstracts and copies of correspondence letters.

Box-folder 1-2

Draft of "Recollections of a Very Eventful Life," by H. H. Hill n.d.

Blacksburg History and Montgomery County 1936-51, n.d.

Box-folder 1-3

Compiled notes on the history of Blacksburg (original typescript source date: 1798-1951) 1936-51, n.d.

Contents

William Black's petition to the 1797 General Assembly (photocopy)

Assembly Act establishing town (January 13, 1798)(photocopy of typescript)

Letter from Joseph E. Penn to Harvey Black (1871)(photocopy of typescript)

"In Old Blacksburg," by Dr. Conway (typescript of 1916 reprint)

Notes from Mrs. Robinson's book "1833-1933" (photocopy of typescript)

"Customers of a Blacksburg Store in 1866-68" (photocopy of typescript)

Correspondence letters (1 original, 1936), typescripts of articles, and a newspaper article from the Montgomery News Messenger (1951) (photocopies)

Miscellaneous items (photocopy of typescripts)

Box-folder 1-4

Notes on the Blacksburg Presbyterian Church (photocopies of typescripts) 1938, n.d.

Box-folder 1-5

Notes on Montgomery County n.d.

Contents

Copy of the deed of Old St. Peter's (photocopy of transcript)

Excerpt taken from "Mineral Resources of Virginia," by Thomas Leonard Watson. (typescript)

"Issac Shelby, to his Uncle John," taken from the Draper Manuscripts (photocopy of typescript)

Miscellaneous notes (2 items)(photocopies)

Virginia Polytechnic Institute n.d.

Box-folder 1-6

Charges and specifications concerning 1891 incidents involving three dismissed faculty members versus the VPI Board of Visitors (photocopies of transcripts) n.d.

Box-folder 1-7

Depositions in the 1891 case involving three dismissed faculty members versus the VPI Board of Visitors (128 p.) n.d.

Box-folder 1-8

VPI (original typescript source date: 1950-52, n.d.)(photocopies of typescripts) n.d.

Contents

"History of the College" through 1891 (typescript)

Notes on the Henderson Infirmary (typescript)

Article: "Virginia Tech's 'Highty Tighties'" by H. H. Hill (photocopy)

"The Virginia Tech Campus is Rich in Historic Memory" by H. H. Hill (photocopy of typescript)

"The Marauding Cadet and the Presbyterian Pastor" (photocopy of typescript)

Roster of the second Virginia Regiment Band (VPI Cadets) (photocopy of transcript)

Correspondence letters (1950-52)(photocopies)

Genealogical Information n.d.

Box-folder 2-9

Compiled genealogical information on the Lybrook and Apperson families (photocopies, typescripts) n.d.

Box-folder 2-10

Compiled genealogical information on the Black family (photocopies, typescripts) n.d.

Box-folder 2-11

Compiled genealogical information on the Price family (original typescript source date: 1944-48) (photocopies, typescripts) n.d.

Box-folder 2-12

Compiled genealogical information on the Preston family (original typescript source date: 1939-46)(photocopies, typescripts) n.d.

Box-folder 2-13

Biographical Sketches (original typescript source date: 1821, 1940-50)(photocopies of typescripts) n.d.

Contents

J M. McBryde

Harvey Lee Price

Harvey Black

"The Big Four"

Colonel John Brown

Brig. General William M. Browne

Professor Jno. E. Christian

William Christian - pension plea (1821)

Major General Patrick R. Cleburne

Brig. General Xavier B. Debray

Francis Henderson

E. B. Kinzer

General James H. Lane

Colonel Heros von Borcke

Box-folder 2-14

Civil War (originial typescript source date: 1863-1963)(photocopies, typescripts) 1908, n.d.

Contents

"The Battle of Cloyd's Mountain" (typescript)

"My Horse Comet," by Lt. Col. W. W. Blackford (typescript)

"Soldiers and Daughters of the Confederacy, including World War I and II soldiers buried in the Blacksburg Westview Cemetary" (photocopy of typescript)

Newspaper article concerning McCormick's Civil War history (photocopy)

John W. Mallet (1950)(photocopy of reprint)

"Recollections of the Rebellion," by James C. Hill (1878)(photocopy of typescript)

Excerpt from the diary of John S. Apperson (April 29 to May 7, 1863) (typescript)

"Experiences as a Prisioner of War," by G. W. Finley (1908)(typescript)

"The Impending Clash" (1935)(typescript)

Miscellaneous notes and correspondence (photcopies of typescripts)

Box-folder 2-15

Miscellaneous (original typescript source date: 1942-43, n.d.) n.d.

Contents

"Recollections of Scottsville, 1870-1886," by John C. Hill (1943)(typescript)

"John A. North House (Star Tavern)" (1942)(typescript)

"The Star Spangled Banner and the Printer's Apprentice" (typescript)

"The Praying Kernels" (typescript)