A Collection in
the Special Collections
Collection Number Ms1940-033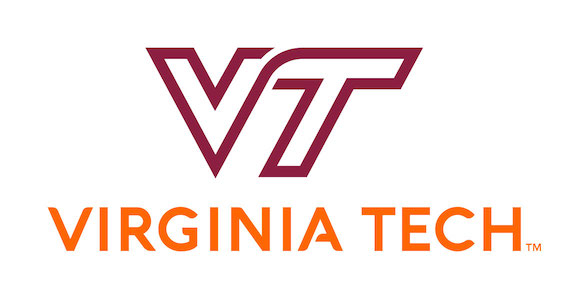 Special Collections, Virginia Polytechnic Institute and State University
Special Collections, University Libraries (0434)
560 Drillfield Drive
Newman Library, Virginia Tech
Blacksburg, Virginia 24061
USA
Phone: (540) 231-6308
Fax: (540) 231-3694
Email:
specref@vt.edu
URL:
http://spec.lib.vt.edu/
© 2004 By Virginia Polytechnic Institute and State University. All rights reserved.
Processed by: John M. Jackson, Special Collections Staff
Repository
Special Collections, Virginia Polytechnic Institute and State University, Blacksburg, Va.
Collection number
Ms1940-033
Title
Yellow Sulphur Springs Hotel Account Book 1887-1895
Physical Characteristics
1 container; 1 cu. ft.
Language
English
Abstract
Guest register from Yellow Sulphur Springs, a resort which operated in Montgomery County, Virginia, from 1810 to 1923. Register spans the years 1887 to 1895.
---
Access Restrictions
Collection is open to research.
Use Restrictionss
Permission to publish material from the Yellow Sulphur Springs Hotel Account Book must be obtained from Special Collections, Virginia Tech.
Preferred Citation
Yellow Sulphur Springs Hotel Account Book, Ms1940-033 - Special Collections, Virginia Polytechnic Institute and State University.
Acquisition Information
The Yellow Sulphur Springs Hotel Account Book was donated to Newman Library in 1940.
Alternate Form Available
Images available online (Adobe Acrobat Reader required for viewing).
Processing Information
The processing, arrangement and description of the Yellow Sulphur Springs Hotel Account Book commenced and was completed in April 2004.
---
The Yellow Sulphur Springs resort, located between the towns of Blacksburg and Christiansburg, Virginia, commenced operation as a health spa in 1810, when David and Nancy Robinson hired Charles Taylor to construct cabins and a sixty-room hotel on their family's property. Known initially as Yellow Springs, the resort benefited from a popular belief in the restorative powers of mineral waters and catered to a new leisure class seeking healthy and entertaining diversions. In doing so, the resort joined such other nearby establishments as the Greenbrier White, Old Sweet, and Montgomery White Sulphur Springs.
The resort passed through a series of owners (Charles Taylor, 1812; Armistead Forrest, 1842; Foulkes, Gardner and Edmundson, 1853; John and James Wade, 1871) throughout the nineteenth century. In 1852, the resort's name was changed to Yellow Sulphur Springs. The Yellow closed during the Civil War, but re-opened in 1868 to heightened popularity. A second, larger hotel was built in 1871, but was destroyed by fire in 1873. In 1886, Ridgeway Holt acquired the property; he rebuilt the second hotel in 1888.
Easy access to the nearby Virginia-Tennessee Railroad ensured the springs' success. Though not one of the larger spas, the resort could house as many as 400 guests in its hotel and adjacent cottages. Offering such amenities as a ballroom, a billiard room, a bowling alley, and a gazebo, the resort attracted visitors from throughout the United States and several foreign countries. Former Confederate generals Jubal Early and P. G. T. Beauregard each had rooms permanently reserved for their stays. The hotel became a favorite place for students at Virginia Agricultural and Mechanics College (later Virginia Polytechnic Institute and State University) after the college's founding in 1872.
With the advent of the automobile and scientific skepticism of the value of spring baths, however, the popularity of such resorts began to decline by the early twentieth century. The economic panic of 1893 hastened the resort's demise. The resort property was sold by auction in 1929. During the Great Depression, the Virginia Transit Bureau leased the resort as a camp for transients, who engaged in restoring the buildings and grounds.
The original hotel and several other buildings remain standing today (2004), having been placed on the National Register of Historic Places in 1979. The buildings have been partially restored, and a guest house and healing arts studio now operate there.
The Yellow Sulphur Springs Hotel Account Book, which might more accurately be described as a guest register, includes the names of guests, their place of residence, the time of their arrival, and their room numbers. While the resort played host to guests from all areas of the United States--and a few from foreign countries--a number of guests were local residents. Each register page features advertisements for a variety of businesses in Lynchburg, Virginia. The register's entries commence on August 26, 1887 and end on July 10, 1895.