A Collection in
the Special Collections
Collection Number Ms2003-061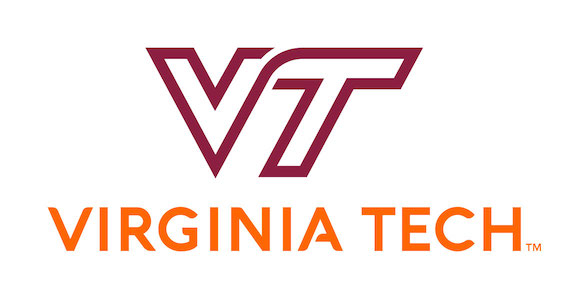 Special Collections, Virginia Polytechnic Institute and State University
Special Collections, University Libraries (0434)
560 Drillfield Drive
Newman Library, Virginia Tech
Blacksburg, Virginia 24061
USA
Phone: (540) 231-6308
Fax: (540) 231-3694
Email:
specref@vt.edu
URL:
http://spec.lib.vt.edu/
© 2004 By Virginia Polytechnic Institute and State University. All rights reserved.
Processed by: Clayton McGahee Special Collections Staff
Repository
Special Collections, Virginia Polytechnic Institute and State University, Blacksburg, Va.
Accession number
Ms2003-061
Title
Michael Collins Collection: James Dean Resource Material 1961-88
Physical Characteristics
7 boxes (1 oversize), 68 folders, 2.5 cu. ft.
Language
English
---
Access Restrictions
Collection is open to research.
Use Restrictions
There are no restrictions.
Preferred Citation
Michael Collins Collection: James Dean Resource Material, Ms2003-061, Special Collections, Virginia Polytechnic Institute and State University, Blacksburg, Va.
Acquisition Information
The Michael Collins Collection: James Dean Resource Material was donated to the Special Collections on May 1, 2003.
---
Michael Collins was born in Rome, Italy on October 31, 1930. He graduated from Saint Albans School in Washington, D.C. before attending West Point Military Academy, where he obtained a bachelor of science degree in 1952. Preceding his affiliation with NASA, Collins served as a fighter pilot and an experimental test pilot at the Air Force Flight Test Center, where he logged more than 4200 hours flight time.
In 1963, Collins enrolled in the newly established Aerospace Pilot School, thereafter becoming one of the first groups of astronauts selected by NASA. Collins served as a member of the backup crew for the Gemini 7 mission and as pilot of NASA's Gemini 10 mission, during which he set a world altitude record and became the nation's third spacewalker, completing two extravehicular activities (EVAs).
Due to the rotational basis on which astronauts were assigned to Apollo missions, Collins was originally scheduled to be a member of the Apollo 8 flight crew. His need for back surgery, however, forced his re- assignment to a later mission. The postponement placed Collins on the prime crew of Apollo 11 (launched July 16, 1969), the first manned mission to land on the lunar surface. As the mission's command module pilot, Collins orbited the moon while Commander Neil Armstrong and lunar module pilot Edwin E. "Buzz" Aldrin descended to the moon's surface.
Collins resigned from NASA in 1970 and served as assistant secretary of state for public affairs before becoming the first director of the Smithsonian Institution's National Air and Space Museum in April 1971. Collins served on the board of numerous organizations and corporations throughout the 1970s and 1980s. He became vice-president of field operations for the Vought Corporation in 1980, then resigned to head his own consulting firm, Michael Collins Associates, in 1985. He retired from the Air Force Reserve with the rank of major general in 1982.
Collins' awards include the Presidential Medal of Freedom; the Collier, Harmon and Goddard trophies; the Air Force Distinguished Service Medal with Oak Leaf Cluster; the Distinguished Flying Cross and many others. He has received awards from eleven other countries and honorary degrees from six colleges and universities.
Born in Fall River, Massachusetts, James Dean attended the Swain School of Design in New Bedford, Massachusetts before eventually playing a key role in the creation of the NASA art program. He became the NASA director of films, publications and television, then founding director of the Fine Arts Program at NASA from 1961-1974, after which serving as the Curator of Art at the National Air and Space Museum. James Dean currently resides in northern Virginia.
The collection consists of reference material NASA artist James Dean used in producing the artwork for Michael Collins' book Liftoff: The Story of America's Adventure in Space. The bulk of the contents include NASA file photos, files from the twelve Gemini missions, the majority of Apollo missions (mostly XI), the Spacelab project, the Hubble telescope, space shuttle missions, the Challenger accident, and many other NASA related subjects. Also included are photos from the Project Mercury missions, images of NASA aircraft, NASA promotional material, and photos of U.S. officials and NASA personnel. An original rough draft copy of Liftoff, divided by chapter, is included.
This collection is arranged according to subject matter.
---
Michael Collins Collection: James Dean Resource Material 1961-88