A Collection in
Special Collections
Collection Number Ms2002-021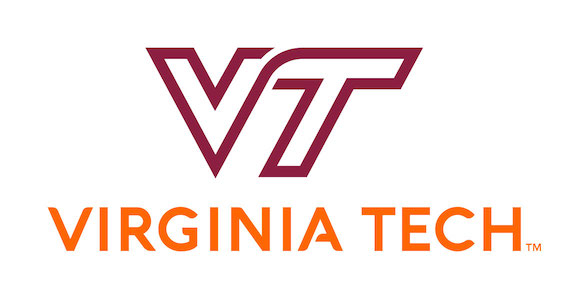 Special Collections, Virginia Polytechnic Institute and State University
Special Collections, University Libraries (0434)
560 Drillfield Drive
Newman Library, Virginia Tech
Blacksburg, Virginia 24061
USA
Phone: (540) 231-6308
Fax: (540) 231-3694
Email:
specref@vt.edu
URL:
http://spec.lib.vt.edu/
© 2002 By Virginia Polytechnic Institute and State University
Funding: Web version of the finding aid funded in part by a grant from the National Endowment for the Humanities.
Processed by: Special Collections Staff
Repository
Special Collections, Virginia Polytechnic Institute and State University
Collection number
MS 2002-021
Title
Ingles Family Collection 1797-1823
Physical Characteristics
2 containers; 0.6 cu. ft.
Collector
Donor
Language
English
Abstract
Ferry Hill Ledger (1797-1804) and 3 of 6 volumes of Ingles Family Bible (1823); first available documentation of Mary Draper Ingles (kidnapped at infamous Draper Meadows Massacre and later escaped from Shawnee Indian captivity) and William Ingles, operator of Ingles Ferry, Ingles Ferry Hill Tavern, and blacksmith shop. Documentation of the family's extraordinary history, its ferry, and related enterprises provides scholars with unparalleled material for the study of Southwest Virginia.
---
Access
Collection is open to research.
Use Restrictions
Permission to publish material from the Ingles Family Collection must be obtained from Special Collections, Virginia Tech.
Preferred Citation
Ingles Family Collection, Ms2002-021 - Special Collections, Virginia Polytechnic Institute and State University.
Acquisition Information
The Ingles Family Collection was donated to Special Collections in 2002.
Processing Information
The processing, arrangement and description of the Ingles Family Collection commenced in summer 2002.
---
Mary Draper Ingles, trans-Alleghany pioneer, was born in Philadelphia in 1732, the daughter of George and Elenor Hardin Draper. In 1748, she moved with her parents to Southwest Virginia, where Mary married William Ingles (born in London, 1729) in 1750. The Draper and Ingles families together established the first English-speaking settlement west of the Alleghanies at Draper's Meadow (predecessor to today's Blacksburg).
In July 1755, Mary Draper Ingles, her sons George and Thomas, her sister-in-law Betty Draper and others were captured during a Shawnee raid and were led up the New River and into present-day Kentucky. Eventually, Mary escaped, and her 850-mile trek back to her home has been documented in a number of published sources and a dramatic interpretation.
After her return, Mary and her husband William lived in Bedford County for several years but eventually returned to Montgomery County. At a location within the bounds of present-day Radford, Virginia, they established Ingles Ferry, which eventually grew to include a tavern, general store and blacksmith shop. Mary would give birth to four more children (John, Mary, Susan and Rhoda) before her husband died in 1782. Mary died in 1815.
This collection contains a ledger from the Ferry Hill store with entries dated between 1797 and 1804, and three of six volumes of the Ingles family Bible (published by Samuel T. Armstrong in 1823).
The collection is arranged by item function.
Box 1
Ferry Hill Ledger 1797-1804
Box 2
Ingles Family Bible (3 volumes) 1823