A Collection in
Special Collections
Collection Number Ms1995-008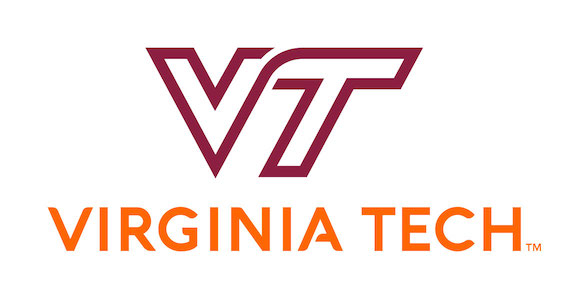 Special Collections, Virginia Polytechnic Institute and State University
Special Collections, University Libraries (0434)
560 Drillfield Drive
Newman Library, Virginia Tech
Blacksburg, Virginia 24061
USA
Phone: (540) 231-6308
Fax: (540) 231-3694
Email:
specref@vt.edu
URL:
http://spec.lib.vt.edu/
© 2002 By Virginia Polytechnic Institute and State University
Funding: Web version of the finding aid funded in part by a grant from the National Endowment for the Humanities.
Processed by: Laura Katz Smith Special Collections Staff
Repository
Special Collections, Virginia Polytechnic Institute and State University
Collection number
Ms1995-008
Title
Anne Hager Papers 1828-1990, n.d.
Physical Characteristics
2.6 cubic feet, 4 boxes, 44 folders
Collector
The Anne Judkins Hager papers were permanently deposited in February 1995 by the Montgomery County Branch of the Association for the Preservation of Virginia Antiquities, who received Ms. Hager. Processing of the materials was completed in April 1995 by Laura Katz Smith.
Language
English
---
Access
Collection is open to research.
Use Restrictions
Permission to publish material from the Anne Hager Papers must be obtained from Special Collections, Virginia Tech.
Preferred Citation
Hager, Anne Papers, 1828-1990, n.d., Ms1995-008, Special Collections, Virginia Polytechnic Institute and State University
---
The Anne Judkins Hager papers consist of genealogy information primarily about the Preston family (the Abingdon, Virginia branch in particular) but also about many families that intermarried with the Preston line, collected primarily by Hager, her mother Anne Gray Judkins, her aunt Mary Preston Gray, and Gray's mother Elizabeth Cummings Preston Gray (1868-1956). The collection also includes historical information about Southwest Virginia (particulary those places associated with the Preston family), Abingdon, and Seven Mile Ford (the Preston family home near Marion, Virginia).
The materials in the Anne Hager Papers consist of book manuscripts and unpublished essays, newspaper clippings, land deeds, correspondence, receipts, notes, and copies of wills. Also included are books belogning to the Preston family which include a family Bible, a children's poetry book, and many others. Of particular interest is an 1832 receipt to General Francis Preston (1765-1835) for a subscription to the Saturday Evening Post, writings by Elizabeth Preston Gray about the history of her family, the 1981 nomination of the Aspenvale Cemetary in Smyth County to the National Register of Historic Places, and copies of Mary Preston Gray's book manuscript, The Family Tree (about the various family lines).
The collection is arranged according to date.
Box-folder 1-1

Photocopy of the transcript of the diary of David Robinson Preston, pastor of the Presbyterian Church in Union, Virginia 1803-50

Box-folder 1-2

Receipt to General Francis Preston for a subscription to the Saturday Evening Post 1832

Box-folder 1-3

Transcripts of letters about the death of William Preston's mother 1846

Box-folder 1-4

Papers of John Campbell Poston of Abingdon, Virginia 1848-94, n.d.

Box-folder 1-5

Copy of poem and prayer by John B. Floyd originally written by him in 1855, 1863

Box-folder 1-6

Letters to "Eliza" 1866, 1877

Box-folder 1-7

Land deeds and other official documents of the Stallard family 1867-1907

Box-folder 1-8

Issue of the Abingdon Virginian, February 14, 1868

Box-folder 1-9

Receipt for goods purchased and paid labor (unknown recipient) 1868-69

Box-folder 1-10

Miscellaneous land deeds for land in Washington and Smyth counties, Virginia 1875, 1898, 1914

Box-folder 1-11

Assorted invitations to parties, celebrations, concerts, etc., addressed to Elizabeth Preston 1880s-90s

Box-folder 1-12

Reply to an advertisement for a free gold watch written by Nellie Cummings Preston 1889

Box-folder 1-13

Letter from John M. Preston II to his daughter Nelly C. Preston 1898

Box-folder 1-14

Confederate Memorial, Marion, Virginia 1903

Box-folder 1-15

"Holsteina," by "Allgernon" 1907

Box-folder 1-16

Letters from Fannie Bales to her cousin, writing about family history 1908-11

Box-folder 1-17

Newspaper clippings about the Preston family 1909, n.d.

Box-folder 1-18

Prize ribbons and buttons from poultry competitions at state fairs given to Edwin E. Judkins of North Holston, Virginia 1911-14, n.d.

Box-folder 1-19

Lewis family genealogy 1913-82

Box-folder 1-20

The "Boone" Trail 1915

Box-folder 1-21

Gray family genealogy 1915, n.d.

Box-folder 1-22

Information regarding General William Campbell, who fought in the Battle of King's Mountain (Revolutionary War), 1781 1918, 1930, n.d.

Box-folder 1-23

Printed literature about the state of Virginia 1919, n.d.

Box-folder 1-24

Genealogy of "Greenfield" and "Smithfield" Preston family 1920-88

Box-folder 1-25

Map of Tennessee 1923

Box-folder 1-26

Letters to Mrs. Robert Gray from Preston Davie of New York City 1925-28

Box-folder 1-27

Symth County, Virginia, Centennial Celebration 1932

Box-folder 1-28

Certificate awarded to Miss Nell Preston in appreciation for services rendered for 200th anniversary of the birth of George Washington 1932

Box-folder 1-29

Lesson of the Lord's Prayer written for Elizabeth Preston Gray 1940

Box-folder 1-30

Newspaper clippings about historic homes and buildings in Southwest Virginia, Abingdon, and Bristol 1953-88

Box-folder 1-31

Peyton family genealogy and Peyton Society of Virginia 1954, 1972-77

Box-folder 1-32

Program for 75th anniversary worship service of the Seven Mile Ford Presbyterian Church 1955

Box-folder 1-33

Wills of Sally Dean, Sallie Preston, and Nellie Preston 1957-66

Box-folder 1-34

Family genealogical and historical material collected by Anne Judkins Hager 1960s

Box-folder 1-35

Preston family of Walnut Grove--notes, clippings, files about family 1960s-1970s

Box-folder 1-36

Letter from Mary Preston Gray to her aunt Nelly C. Preston with information about Walnut Grove Presbyterian Church in Bristol, Virginia 1961

Box-folder 1-37

Letters to Nellie Preston from Virvinius C. Hall Jr. of the Virginia Historical Society about portraits of Patrick Henry 1962

Box-folder 1-38

Letter from Howe P. Cochrane to George G. Shackelford (then director of the Montgomery Co. Branch of the APVA) about furniture in the Cochrane collection 1962

Box-folder 1-39

"John Lewis, Founder and Patriarch;" remarks made by Irvin Frazier on May 30, 1962, in dedication of the monument to John Lewis in Staunton, Virginia, and other dedication material 1962

Box-folder 1-40

Letters to Nelly C. Preston and other literature about restoration of Smithfield Plantation in Blacksburg, Virginia, by APVA 1962-63

Box-folder 1-41

Letters between Mary P. Gray and Howe P. Cochrane 1963

Box-folder 1-42

Letter from Nelly C. Preston to the Highway Department regarding fencing along Rt. 81 near Seven Mile Ford, VA 1-42

Box-folder 1-43

Last will and testament (copies) of Nelly C. Preston 1964

Box-folder 1-44

Preston family history notes, letters, and essays 1970s-80s
Box-folder 2-1

Photocopy of an article by Fran Russell, "Manor in Abingdon" about the Martha Washington Inn, built by Francis Preston 1971

Box-folder 2-2

Copy of a VPI & SU Master's thesis: "Colonel William Preston, 1729-1783," by Bruce Douglas Tuttle 1971

Box-folder 2-3

Historical and Bibliographical Sketches (Pub. 6 of the Historical Society of Southwest Virginia) 1972

Box-folder 2-3a

Reprint from the Radford Review: "The Will of Colonel William Preston," edited by Elmer D. Johnson 1972

Box-folder 2-4

Letters to Mary Preston Gray; membership certificate to an annual membership in the Virginia Historical Society 1972-90

Box-folder 2-5

Information about the "Washington Ladle," given by George Washington to Francis Preston 1974, n.d.

Box-folder 2-6

Manuscript draft of The Family Tree by Mary Preston Gray about the Preston family 1976

Box-folder 2-7

Copy of The Family Tree by Mary Preston Gray 1976

Box-folder 2-8

Application for registration of a claim to copyright for Mary Preston Gray's book The Family Tree 1976

Box-folder 2-9

Madison family information 1976

Box-folder 2-10

Saltville history, notes, essay 1976

Box-folder 2-11

Correspondence between Mary Preston Gray and the Filson Club of Louisville, Kentucky, about publishing the Preston family genealogy 1978

Box-folder 2-12

Literature concerning the Aspenvale Cemetery at Seven Mile Ford, Symth County, being entered on the National Registry of Historic Places 1981

Box-folder 2-13

Preston Publications material 1984

Box-folder 2-14

"History of the 1900 Club from 1899 through 1984" by Mary Preston Gray 1984

Box-folder 2-15

Historic Abingdon and Washington County 1986 Calendar 1986

Box-folder 2-16

Printout of description of Wickliffe Preston papers at the University of Kentucky 1988

Box-folder 2-17

Directory of "Greenfield" Prestons by Dr. Mason Gordon Robertson 1988-89

Box-folder 2-18

"The Prestons of 'Greenfield' & 'Smithfield' Virginia" n.d.

Box-folder 2-19

Memoranda of the Preston Family, compiled by John Mason Brown n.d.

Box-folder 2-20

Miscellaneous handwritten notes about early Preston genealogy n.d.

Box-folder 2-21

Typescript transcript of readings on gravestones at the Preston cemetery at Smithfield Plantation n.d.

Box-folder 2-22

Miscellaneous genealogy notes and newspaper clippings about Tillar and Preston families n.d.

Box-folder 2-23

Washington County, Virginia, and Buchanan family genealogy n.d.

Box-folder 2-24

Campbell family genealogy n.d.

Box-folder 2-25

Genealogy charts and notes about the Cochran family (includes information on Moffett, Rosser, and Winston families) n.d.

Box-folder 2-26

Henry family genealogy n.d.

Box-folder 2-27

Sketches and text of Peyton and Gray family gravestones n.d.

Box-folder 2-28

Russell family history n.d.

Box-folder 2-29

Winston family genealogy n.d.

Box-folder 2-30

Genealogical information and family trees compiled and created by Mary Preston Lewis Cochran and Elizabeth Cummings Preston Gray with information about the Lewis, Carrington, Johnson, Moffett, Pendleton, McDonell, Robinson, Reade, Campbell, Diggs, Coles, Gregory, and Preston families n.d.

Box-folder 2-31

Memoirs of the Rev. Charles Cummings, written by Governor David Campbell of Virginia 2-31

Box-folder 2-32

Genealogy of Cummings family n.d.

Box-folder 2-33

Notebook of songs, lessons, pressed flowers by Mary Gray n.d.

Box-folder 2-34

Application to the National Society United States Daughters of 1812 for Anne Montgomery Gray Judkins n.d.

Box-folder 2-35

Poem written by Thomas Donn English, untitled, 12 pp. n.d.

Box-folder 2-36

Writings on Virginia and Confederate history by Nellie Preston n.d.

Box-folder 2-37

Letter from Elizabeth Cummings Preston Gray to her sister, Nelly Cummings Preston n.d.

Box-folder 2-38

Papers (speeches) written by Elizabeth Preston Gray to her sister, Nelly Cummings Preston n.d.

Box-folder 2-39

"The place of the South in American Literature" by Elizabeth Preston Gray n.d.

Box-folder 2-40

Application for membership to the Virginia Society of the Colonial Dames of America n.d.

Box-folder 2-41

"Virginia's part in the building of the Republic" - essay written by unknown writer in pencil, 22 pp. n.d.

Box-folder 2-42

Newspaper clippings and an essay about Seven Mile Ford n.d.

Box-folder 2-43

General genealogy information n.d.
Box: 3-4
Box 3

Books 1851, n.d.

Peter Parley's Tales about Africa. Title page missing, cannot determine publisher or date.

The Happy Children: A Tale of Home for Young People. Philadelphia, George S. Appleton, 1851.

[Poetry]. unknown book of poetry, covers missing, no indication of title.

Box 4

Books 1827-1896

The Best Standard Songs for Sunday School, Social Worship, and Young People's Meetings. Richmond, VA., Pitt & Dickinson, 1896.

Blackwood's Edinburgh Magazine, No. 604, American Edition: Vol. LXII, No. 2. February, 1866. Signed on front cover: "Jno. M. Preston."

Constitution of the Presbyterian Church, in the United States of America...Philadelphia, Towar and Hogan, 1827.

Hale, Mrs. Sarah J., ed. Keeping House and Housekeeping, A Story of Domestic Life. New York, Harper & Brothers, 1845.

Hill, Gen. P.H. ed. The Land We Love. October 1867; No. VI, Vol. III. Hill, Irwin & Co., Charlotte, NC.

Maury's Physical Geography. Publisher unknown (title page missing), 1872. On back cover: numerous versions of signatures of Jno. M. Preston.

Panseron, A. The ABC of Music, or Easy Solfeggi, to which is added a Short and Easy Method of Vocalization. New York, S.T. Gordon & Son, 1865. Inside cover: "Miss Ada Preston's."

Parton, James, ed. Some Noted Princes, Authors, and Statesmen of Our Time. Norwich, CT., The Henry Bill Publishing Co., 1885.

Poems of Lydia H. Sigourney. Philadelphia & Uriah Hunt & Son, 1846.

The Poetical Writings of the late Willis Gaylord Clark. New York, J.S. Redfield, 1847. Signed on title page: "Maria Poston's Book."

Psalms and Hymns for the Worship of God. Richmond, Presbyterian Committee of Publication, 1867. Front cover embossed with: Lizzie C. Preston.

Scott, Sir Walter. The Lady of the Lake. London, Charles Tilt, 1838. Inscribed on inside cover: Will(?) dear Lizzie--accept this little book from her affec: friend, Charlotte Ford, Richmond, July, 1842.

[Souvenir Program] The Tide of Freedom, by Earnest Cooke. Produced by Virginia Intermont College, Bristol Virginia-Tennessee. ca. early 1950s.

The Union Bible Dictionary. Philadelphia, American Sunday-School Union, 1837. Signed on title page: "Cockran, Charlottesville, February 29th, 1860."

Withers, Alexander, S. Chronicles of Border Warfare, or a History of the Settlement by the Whites of North-Western Virginia...Clarksburg, VA., Joseph Israel, 1831. Written on inside front cover: "John M. Preston II, Seven Mile Ford." Written on front page text block: "Professor Geo. E. Dabney from his friend John S. Brookrabrough, April 1848.

Works of Virgil translated by John Dryden. New York, Hurst & Co., no publication date. Inside cover: "Property of Lizzie Cummings Preston, Seven Mile Ford - Smythe County, Virginia, December 1887."