A Collection in
Special Collections
Collection Number Ms1990-070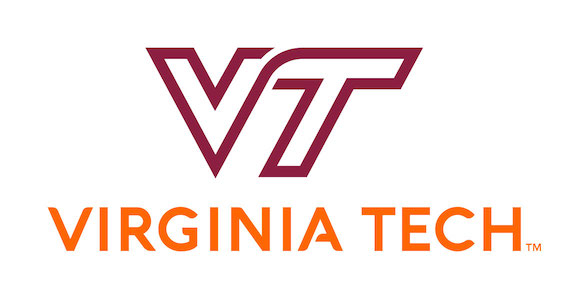 Special Collections, Virginia Polytechnic Institute and State University
Special Collections, University Libraries (0434)
560 Drillfield Drive
Newman Library, Virginia Tech
Blacksburg, Virginia 24061
USA
Phone: (540) 231-6308
Fax: (540) 231-3694
Email:
specref@vt.edu
URL:
http://spec.lib.vt.edu/
© 2001 By Virginia Polytechnic Institute and State University
Funding: Web version of the finding aid funded in part by a grant from the National Endowment for the Humanities.
Processed by: Laura Katz Smith Special Collections Staff
Repository
Special Collections, Virginia Polytechnic Institute and State University
Collection number
Ms1990-070
Title
Cynthia Addington Boatwright Papers 1930s-1990, n.d.
Physical Characteristics
1.8 cubic feet, 2 boxes, 36 folders
Language
English
---
Access
Collection is open to research.
Use Restrictions
Permission to publish material from the Cynthia Addington Boatwright Papers must be obtained from the Special Collections, Virginia Tech.
Preferred Citation
Boatwright, Cynthia Addington Papers, 1930s-1990, n.d., Ms1990-070, Special Collections, Virginia Polytechnic Institute and State University
---
Cynthia Ellen Elizabeth Virginia Addington was born in Coeburn, Wise County, Virginia, on 12 December 1898. Her father, James L. ("Dot") Addington, owned a "racket," or mercantile, store in town. Cynthia attended Virginia Intermont College in Bristol and graduated in 1918 with a teacher's degree in voice, harmony and history of music. She married Roy Gilley Boatwright in 1919, and gave birth to her only child, a daughter, Ida Virginia Frances, in 1921. Her husband worked as a cashier at the First National Bank and then at Cynthia's father's store. From 1943 to 1965 he was the Coeburn Postmaster.
Soon after her marriage Boatwright turned her energies toward volunteer work, a passion that proved consistent throughout her life. In the 1920s and 1930s she was active in such local clubs and groups as the Methodist Missionary Club, the Woman's Society of Christian Service, and the Coeburn Women's Club. As chair of the Christian Social Relations Committee and Local Work, she taught Bible Class at the Colored Church every second Sunday. She was involved in the Children's Home Society. She was on the executive committees of the Virginia Cancer Foundation and chapel fund of the Industrial Farm for Women. She served on the advisory council of the Virginia League for Planned Parenthood.
But her activities were not just limited to club work. She was the first woman in Wise County to run for public office and served on the Coeburn town council from 1934 to 1938.
Beginning in the late 1930s CAB became increasingly involved in the Virginia Federation of Women's Clubs. She was President of her local district women's club from 1935 to 1938. In 1938 she was elected Vice- President of the VFWC. The pinnacle of her VFWC career was when she was President in the war years of 1941 to 1944. She was the first Southwest Virginia woman to be President of that organization. During her years as President the VFWC turned its attention to the war effort, by donating ambulances to the Red Cross, encouraging women to volunteer for civil defense, conservation, and nursing services, and supporting the USO. Her theme was "Let us rise up and build."
Other activities of the 1940s included being appointed in 1941 by Governor James H. Price to the State Defense Council, and serving from 1944 to 1947 as chair of the General Federation of Women's Clubs Aviation Defense Board. She was president of the Coeburn Woman's Club from 1945 to 1946 and President of the Wise County Federation of Women's Clubs from 1944 to 1947.
Although she was born a Baptist, Boatwright became a Methodist after her marriage, and she actively applied her energies to the church all her life. She played the piano for Sunday church and funeral services throughout her lifetime. From 1947 to 1951 she served as President of the Big Stone Gap district of the Women's Society of Christian Service. In 1960 she headed a fund drive for additions to buildings at the district Methodist Camp.
When Virginia Polytechnic Institute merged with Radford College in 1944 the composition of the Board of Visitors changed from fifteen to sixteen members, with four of these to be women. Boatwright was appointed in December 1944 as one of these first four women on the VPI-Radford College Board of Visitors, where she served until 1953.
Boatwright worked strenuously for the Democratic Party in the late 1940s and 1950s. She was a member of the Democratic State Central Committee and chair of the Virginia Ninth District Democratic Party Women's Division, and delegate tot he 1952 and 1956 National Democratic Conventions. From 1954 to 1958 she was the Virginia representative to the National Democratic Advisory Committee on Political Organization.
Other organizations in which Boatwright was involved include the Virginia Heart Fund, the Virginia Cancer Foundation, Breaks of the Cumberland Park, and the Eastern Wise Chapter of the American Red Cross. She also wrote about Coeburn social and community events for the Coalfield Progress.
Boatwright died on 5 March 1973 in Grundy, Virginia. She is buried in the Laurel Grove Cemetery in Norton, Virginia.
The materials in this collection include correspondence, news clippings, photographs, programs, and files created and collected by Boatwright in her lifetime. The majority of the materials focus on Boatwright's tenure as President of the Virginia Federation of Women's Clubs from 1941 to 1944.
The collection is arranged according to date.
---
Box 1

Box-folder 1-1

First district of the Virginia Federation of Women's Clubs, 1930s

Box-folder 1-2

Annual Easter Conclave program, 1935

Box-folder 1-3

Coeburn, Virginia, Town Council, 1935-38

Box-folder 1-4

Virginia Federation of Women's Clubs (programs, form letters, etc.), 1936-40

Box-folder 1-5

News clippings about the Virginia Federation of Women's Clubs, 1938-40

Box-folder 1-6

Miscellaneous correspondence to CAB and Virginia Boatwright (her daughter), 1938-43, n.d.

Box-folder 1-7

Coeburn, Virginia, Woman's Club, 1938-46

Box-folder 1-8

Methodist church, 1940s

Box-folder 1-9

"Women in a Changing World" (speech by CAB), 1941

Box-folder 1-10

Photographs (portrait poses of CAB), 1940s and 1950s

Box-folder 1-11

Photographs of CAB's parents graves, 1940-41

Box-folder 1-12

Virginia Federation of Women's Clubs (programs, district meetings literature, etc.), 1941

Box-folder 1-13

News clippings about the Virginia Federation of Women's Clubs, 1941

Box-folder 1-14

Virginia Federation of Women's Clubs (news clippings), 1941-44

Box-folder 1-15

General Federation of Women's Clubs, 1941-44

Box-folder 1-16

News clippings about the Virginia Federation of Women's Clubs, 1942

Box-folder 1-17

Virginia Federation of Women's Clubs, 1942

Box-folder 1-18

Virginia Intermont College, 1942, 1944

Box-folder 1-19

National Salvage Program Committee, 1943

Box-folder 1-20

News clippings about the Virginia Federation of Women's Clubs, 1943

Box-folder 1-21

News clippings about the Virginia Federation of Women's Clubs, 1944

Box-folder 1-22

Virginia Federation of Women's Clubs (speeches, programs, reports by CAB, letters), 1944

Box-folder 1-23

Coeburn High School Senior Class dinner (sponsored by CAB), 1948

Box-folder 1-24

Women's Society of Christian Service of the Methodist Church, 1951-52

Box-folder 1-25

Democratic Party, 1956

Box-folder 1-26

The Rotarian and news clippings about CAB's talk to the Bristol, VA, Rotary, 1959

Box-folder 1-27

Big Stone Gap [VA] District Conference of the Methodist Church (fund raising), 1960

Box-folder 1-28

Big Stone Gap District Conference of the Methodist Church, 1965

Box-folder 1-29

Interview with Virginia Boatwright Spraker re CAB, 1990

Box-folder 1-30

Miscellaneous convention material, n.d.

Box-folder 1-31

Cynthia Boatwright Scholarship Loan Fund, n.d.

Box-folder 1-32

Miscellaneous news clippings, n.d.

Box 2 (Oversize)

Box-folder 2-1

Certificates appointing CAB as a delegate to represent Virginia at the Institute of Public Affairs, 1936, 1939

Box-folder 2-2

Certificates appointing CAB a member of the Virginia Polytechnic Institute Board of Visitors, 1944-45

Box-folder 2-3

Scrapbook with Virginia Federation of Women's Club literature and news clippings, 1941-44

Box-folder 2-4

Photographs: group shots with CAB (includes two photos with Virginia Boatwright [Spraker], ca. 1940s), 1938-50s