A Collection in
Special Collections
Collection Number Ms1982-007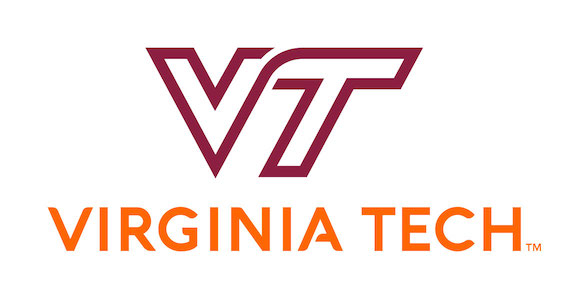 Special Collections, Virginia Polytechnic Institute and State University
Special Collections, University Libraries (0434)
560 Drillfield Drive
Newman Library, Virginia Tech
Blacksburg, Virginia 24061
USA
Phone: (540) 231-6308
Fax: (540) 231-3694
Email:
specref@vt.edu
URL:
http://spec.lib.vt.edu/
© 2001 By Virginia Polytechnic Institute and State University
Funding: Web version of the finding aid funded in part by a grant from the National Endowment for the Humanities.
Processed by:Laura Katz Smith Special Collections Staff
Repository
Special Collections, Virginia Polytechnic Institute and State University
Collection number
Ms1982-007
Title
Alexander Floyd Wall Correspondence 1861-1865
Physical Characteristics
.01 cubic feet, 1 folder
Language
English
---
Access Restrictions
Collection open to research.
Use Restrictions
Permission to publish material from the Alexander Floyd Wall Correspondence must be obtained from Special Collections, Virginia Tech.
Preferred Citation
Wall, Alexander Floyd, Correspondence; 1861-1865; Ms1982-007; Special Collections, Virginia Polytechnic Institute and State University.
---
Alexander Floyd Wall was a farmer in Montgomery County, Virginia.
This collection consists of photocopies of four letters, 1862-65, three of which are from Wall to his brother-in-law, Waddy Thompson James (1836-1926 or 1931), a Captain of Company B and then Lieutenant Colonel of the 57th Virginia Infantry. Wall's letters describe conditions on his farm during the war, prices of crops, problems of getting supplies to soldiers, and the transfer of slaves. Company B, or the "Franklin Sharpshooters," was organized by James of men from Franklin County, Virginia. James was injured in the Battle of Malvern Hill (July 1862), resigned from service soon thereafter, and returned to his farm in Franklin County. The collection also includes one letter from James to his wife Jennie, written from Camp Belcher in Richmond, Virginia, on October 4, 1861, and biographical and military information about James and his career as a soldier. After the war James served in the Virginia House of Delegates (1864-78) and the Virginia Senate (1879-82) as a representative from Franklin County. Transcripts of the letters are available.
This collection is arranged in chronological order.
Subjects:

Civil War
Local/Regional History and Appalachian South
Montgomery County (Va.)
United States--History--Civil War, 1861-1865
---
Folder 1-1
Correspondence to Jennie (wife) from W.T. James; Camp Belcher, Richmond, Virginia October 4, 1861
Death of two soldiers in his company due to sickness; move to Camp Belcher; unit not completely equipped; urges Jennie to visit him
Folder 1-1
Correspondence to "Brother Waddy" from Alexander Floyd Wall May 22, 1862
Folder 1-1
Correspondence to "Col" from Alexander Floyd Wall, Matamoras, Montgomery County November 15, 1864
Corn and wheat harvest poor; difficult and expensive to buy corn and wheat; trouble with deserters
Folder 1-1
Correspondence to "Col" from Alexander Floyd Wall; Blacksburg, Montgomery County March 2, 1865
Severe winter; difficulty getting supplies; discusses transfer of slaves
Folder 1-1
Unit Roster
Part of roster of 57th Virginia Infantry" [from p. 66 of book:"57th Virginia Infantry" by Charles W. Sublett]
Folder 1-1
Service Records
Confederate service records, including copy of commission as Lt. Colonel [6 pages]
Folder 1-1
Obituary
Copy of obituary from unknown newspaper, 1931
Folder 1-1
Battle Report
Copy of "Report of Lieut. Col. Waddy T. James. Fifty-seventh Virginia Infantry, of the battle of Malvern Hill."