A Collection in
Special Collections
Collection Number RG-2/7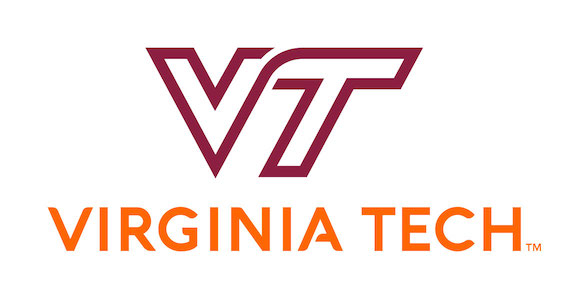 Special Collections, Virginia Polytechnic Institute and State University
Special Collections, University Libraries (0434)
560 Drillfield Drive
Newman Library, Virginia Tech
Blacksburg, Virginia 24061
USA
Phone: (540) 231-6308
Fax: (540) 231-3694
Email:
specref@vt.edu
URL:
http://spec.lib.vt.edu/
© 2000 By Virginia Polytechnic Institute and State University
Funding: Web version of the finding aid funded in part by a grant from the National Endowment for the Humanities.
Processed by: Special Collections Staff
Repository
Special Collections, Virginia Polytechnic Institute and State University
Collection number
RG 2/7
Title
Records of Joseph Dupuy Eggleston 1913-1919
Physical Description
6.0 cu. ft.
Location
Please note: This collection is located in off-site storage and may require 2-3 days notice for retrieval. Contact Special Collections for more information.
Language
English
---
Access
The collection is without restrictions.
Use Restrictions
There are no restrictions.
Preferred Citation
Joseph Dupuy Eggleston Papers, Office of the President, RG 2/7, University Archives, University Libraries, Virginia Polytechnic Institute & State University.
---
Eggleston became the seventh president of Virginia Polytechnic Institute (VPI) in 1913. His six-year administration was most notably marked by the development of the agricultural extension program at VPI. In 1914, the Agricultural Extension Division was established. The Virginia General Assembly transferred control of agricultural demonstration work to VPI, so the Home Demonstration program began in 1915. Much of Eggleston's presidential tenure was during the years of World War I. The college became a training school for both the army and navy during this time. A Reserve Officer Training Corps (ROTC) program was established at VPI in 1916. In January 1919, the college was designated by the War Department as one of twelve "Distinguished Colleges" in the nation for its contribution to the war effort. In the spring of 1919, Eggleston resigned to become president of Hampden-Sydney College, his alma mater.
The bulk of the collection consists of correspondence (1913-19) including: letters to and from state and national political figures; correspondence signed by Eggleston as Acting Director of the Extension Division (1913-16); correspondence between Eggleston and principals, board members and others of various agricultural high schools relating to financial requests, personnel, etc. (1916-19); correspondence with county agents and state and national personnel connected with agricultural programs; correspondence with Carneal and Johnston, architects, concerning construction of Shop building, Gymnasium, Professor Vawter's residence, VPI Chapel, McBryde building, Athletic building, and Field House. Other material in the collection includes: Sophomore Court matters (1913-14); reports of annual meetings of agents (1913-16); Agricultural Experiment Station reports (1914); U.S.D.A. Weekly Demonstration Work Reports (1914); financial forecasts (1914-15); annual reports (1915); Smith-Lever salary vouchers, 1915; reports of demonstration agents (1916); departmental needs (1917); telegrams (1917-19); resolution creating Athletic Director position (1918); Houston property deeds and contracts; speeches and articles. Education for women and African American extension and Y. M. C. A. work are among the issues addressed in the correspondence.
Arrangement
The collection has been kept in the original order in which it was received even though this order in not consistently alphabetical or chronological. The headings on the original folders were retained in the inventory even though the language at times is archaic, as in the use of the word "colored."
Organization
This collection has been divided into three separate series.
Box-folder 1-1

Appropriations Commitee, House of Delegates, Richmond, Va.

Letter concerning a summer session at VMI.

Box-folder 1-2

Agnew Ella 1913-1914

Letter concerning the organization of vocational classes for women.

Box-folder 1-3

Agnew, Ella 1914-February 1916

Box-folder 1-4

Agnew, Ella (charges against Rhea Scott) 1916

Box-folder 1-5

Rhea E. Scott 1914-1916

Notable letterhead of the Hotel Roanoke.

Box-folder 1-6

Agents--reports of annual meetings 1914-1916

Box-folder 1-7

Reports of industrial agents 1916

Box-folder 1-8

Boy's Club 1915

Box-folder 1-9

African-American ("Colored") Works 1916

Box-folder 1-10

African-American (Negro) Homemaker Clubs--rural schools

Box-folder 1-11

Demonstration Work

Includes reports on African-American agents; notable letterhead of H.O. Lyne, merchant miller; and flier for Loves Mill school fair.

Box-folder 1914

Extension Work 1914

Box-folder 1-13

Financial Forecast 1914-1915

Box-folder 1-14

Projects--Extension Works 1914-1916

Box-folder 1-15

Hog Cholera matters 1914

Box-folder 1-16

Burruss, W.H. 1915

Box-folder 1-17

Correspondence--Hays, Jones 1914

Box-folder 1-18

Fletcher, S.W. 1910-1914

Box-folder 1-19

Truck Experiment Station report 1914

Box-folder 1-20

Hutcheson, J.R. 1913-1915

Box-folder 1-21

Correspondence--Bunch, Garnett 1914

Box-folder 1-22

Jones, Jesse M. 1915

Box-folder 1-23

Bradford Knapp 1913-July 1914

Box-folder 1-24

Bradford Knapp 1914

Box-folder 1-25

Knapp, Bradford 1915

Box-folder 1-26

A.C. True 1914-1915

Box-folder 1-27

Whately--Wilson and Waters 1914

Box-folder 1-28

J. Kingborne 1914-1915

Box-folder 1-29

A.C. Monahan--R.W. Roberts, Stemmons

Box-folder 1-30

Wysor,W.G. 1915

Box-folder 1-31

Sandy T.O. 1913-1914

Box-folder 1-32

Sandy T.O. 1915

Notable letterhead of Norfolk and Western Railway Company

Box-folder 1-33

Smith Lever (State Resolution) 1914

Signed letter from Booker T. Washington (1914)

Box-folder 1-34

J.A.C. Chandler 1917-1918

Notable letterhead of Richmond Public Schools

Box-folder 1-35

Appomattox 1916-1919

Includes notable letterhead of Appomattox Barred Rock Association and notable letterhead of Dixie Fire Insurance Company.

Box-folder 1-36

Burkeville 1917-1919

Notable letterhead of Hotel Rueger

Box-folder 1-37

Charlotte C.H. (Court House) 1916-1919

Notable letterhead of Murphy's Hotel

Box-folder 1-38

Chase City 1917-1919

Notable letterhead of Hotel Stumpf

Box-folder 1-39

Chester 1918

Box-folder 1-40

Claremont 1918

Box-folder 1-41

Dinwiddie 1918-1919

Box-folder 1-42

Driver 1916-1919

Includes notable letterhead of Delco-Light Products and notable letterhead of Murphy's Hotel.

Box-folder 1-43

S.P. Duke 1918

Box-folder 1-44

Thomas D. Eason 1918-1919

Box-folder 1-45

Elk Creek 1916-1918

Box-folder 1-46

Hampton 1916-1919

Box-folder 1-47

Harris Hart, superintendent, Roanoke City Public Schools

Box-folder 1-48

J.R. Hutcheson--report on equipment needed in agricultural high school; Chandler, Dr. J.A.C., superintendent of schools, Richmond 1918

Box-folder 1-49

Lebanon 1916-1918

Box-folder 1-50

Lincoln 1916

Box-folder 1-51

Mannassas 1916-1918

Box-folder 1-52

Middletown 1916-1917

Includes notable letterhead of the Commonwealth of Virginia, House of Delegates; as well as notable letterhead of the Commonwealth of Virginia, State Chamber.

Box-folder 1-53

New London 1916-1918

Box-folder 1-54

Tubeville 1916-1919

Includes notable letterhead from R.C. Beverly Heating Company.

Box-folder 1-55

Pertersnurg--Virginia Normal and Industrial Institute

Includes notable letterhead of Virginia Normal and Industrial Institute.

Box-folder 1-56

Glass, Carter 1917

Box-folder 1-57

Graham, H.T. 1917

Box-folder 1-58

Greene, George O. 1916

Box-folder 1-59

G-Miscellaneous 1917z

Includes notable letterhead of Maryland State Board of Agriculture.

Box-folder 1-60

Hall, J. Leslie 1916

Box-folder 1-61

Hardwicke, J.T. 1917

Box-folder 1-62

H-miscellaneous 1917

Box-folder 1-63

J-miscellaneous 1917

Box-folder 1-64

James, R.A.; Juntulo, P.U. 1917

Box-folder 1-65

Jarman, J.B. 1916-1917

Box-folder 2-66

Johnson T.C. 1916

Box-folder 2-67

Kent, Chas W. 1917

Box-folder 2-68

Koiner, George W. 1917

Includes notable letterhead of Commonwealth of Virginia, Department of Agriculture and Immigration.

Box-folder 2-69

K-miscellaneous 1917

Includes notable letterhead of Central Fredrick Farmer's Club.

Box-folder 2-70

LaBaume, F.H. 1917

Includes notable letterhead of Norfolk and Western Immigration Association.

Box-folder 2-71

Lucas, J.B. 1917

Box-folder 2-72

L-miscellaneous 1916-1917

Box-folder 2-73

McBryde, J.M. 1-73

Box-folder 2-74

McConnell, J.P. 1917

Box-folder 2-75

McLauring, Dr. R.E. 1917

Box-folder 2-76

McIlwain, Dr. H.R. 1917

Box-folder 2-77

Martin, Senator Thos. S. 1917=1918

Box-folder 2-78

Mason, Guy Massie Bland 1917

Includes notable letthead of League to Enforce Peace.

Box-folder 2-79

Maphis, Charles G. 1917

Box-folder 2-80

Miller, W.W. 1917

Box-folder 2-81

Moomaw, B.C. 1917

Includes notable letterhead of Virginia Agricultural Council of Safety.

Box-folder 2-82

Montgomery, J.H. 1916-1918

Includes notable letterhead of Co-Operative Education Association of Virginia.

Box-folder 2-83

Moore, E.S. 1917

Includes notable letterhead of Norfolk and Western Railway Company.

Box-folder 2-84

Munford, Mrs. B.B. 1917

includes notable letterhead of Co-Operative Education Assciation of Virginia.

Box-folder 2-85

M--Miscellaneous 1917

Includes notable letterhead of Merchants National Bank of Richmond, notable letterhead of United Daughters of the Confederacy, and notable letterhead of Daleville College

Box-folder 2-86

Ackley, S.A. 1917

Box-folder 2-87

Alderman, E.A. 1917

Box-folder 2-88

Aewell, J.B. 1917

Box-folder 2-89

A-miscellaneous 1917

Box-folder 2-90

Battle, Geo. Gordan 1917

Box-folder 2-91

"Uncle Bill" (William Gitt) 1917

Box-folder 2-92

Bingham, Robert 1917

Box-folder 2-93

Branch, John Kerr 1917

Box-folder 1916-1917

Atkinson, Thomas W. 1916-1917

Box-folder 2-95

Brown, David H., American Red Cross 1917

Box-folder 2-97

J. Stewart Bryan 1917

Box-folder 2-98

J.A. Burruss 1917

Box-folder 2-99

R.E. Byrd 1916-1917

Box-folder 2-100

B--miscellaneous 1917

Includes notable letterhead of Baptist Church, Wythville, Va.

Box-folder 2-101

Carlin, C.C. 1917

Box-folder 2-102

Chapman, H. Powell 1917

Box-folder 2-103

Cooper, L.M. 1917

Box-folder 2-104

C--Miscellaneous 1917

Includes notable letterhead of the James River Clarion

Box-folder 2-105

Dabney, C.W. 1917

Box-folder 2-106

Davis, Miss J.E. 1917

Box-folder 2-107

Davis, Westmoreland 1917

Box-folder 2-108

Denney, R.E. 1917

Box-folder 2-109

D--miscellaneous 1917

Box-folder 2-110

Ehart, F.W. 1917

Box-folder 2-111

Ferguson, Meade; Ferneyhough, J.G. 1917

Box-folder 2-112

Flanagan, Ray K. 1917

Includes notable letterhead of Department of Health, Richmond, VA

Box-folder 2-113

Flood, Hal D. 1917

Box-folder 2-114

Forward, Alexander 1917

Includes notable letterhead of Commonwealth of Virginia, Governor's Office.

Box-folder 2-115

Ford, Henry C.; W.D. Frith 1917

Box-folder 2-116

Gibbaney, J.H. 1917

Box-folder 2-117

Sparta, Toano 2-117

Box-folder 2-118

Varino District (Henrico County) 1919

Includes notable letterhead of Sydnor Pump and Well Company

Box-folder 2-119

Wakefield 1919

Box-folder 2-120

Whitmell; Williamsburg 1918-1919

Box-folder 2-121

Windsor 1919

Includes notable letterhead of Commonwealth of Virginia, House of Delegates

Box-folder 2-122

Woodlawn 1919

Box-folder 2-123

B--Miscellaneous 1916

Box-folder 2-124

C-D-E--Miscellaneous 1916

Box-folder 2-125

F-G-H--Miscellaneous 1915-1916

Box-folder 2-126

Ferguson, S.L 1917

Includes notable letterhead of Commonwealth of Virginia, House of Delegates; as well as, notable letterhead of Murphy's Hotel.

Box-folder 2-127

Dr. C.H. Hayes 1916

United States Department of Agriculture

Box-folder 2-128

Hutcheson J.R. 1916

Box-folder 2-129

J-K-L-M--miscellaneous 1916

Box-folder 2-130

Jones, Jesse M. 1916

Box-folder 2-131

Knapp, Dr. Bradford 1916

Box-folder 2-132

F.M. McLaughlin 1916

Box-folder 2-133

D.B. Martin 1916

Box-folder 2-134

Pierce, J.B. 1916

Box-folder 2-135

S-T-V-W--miscellaneous 1916

Includes notable letterhead of Stacy's Poultry Farm

Box-folder 2-136

N Miscellaneous 1917

Box-folder 2-137

N-O-P-R--miscellaneous 2-137

Virginia Agricultural Experiment Station

Box-folder 2-138

D--Miscellaneous 1917

Box-folder 2-139

Page, Dr. J.M. 1917-1918

Box-folder 2-140

Payne, Bruce R. 1917

Box-folder 2-141

Pollard, John Garland 1917

Commonwealth of Viginia, Office of the Attorney General; Commonwealth of Virginia, Auditor of Public Accounts

Box-folder 2-142

Price, E.R. 1917

Box-folder 2-143

Price, H.R. 1917

Box-folder 2-144

Priddy, Lawrence 1917

Includes notable letterhead of the New Willard Hotel, Washington

Box-folder 2-145

Purcel, Benjamin L. 1916-1917

Commonwealth of Virginia, Dairy and Feed Division

Box-folder 2-146

P--Miscellaneous 1917

Includes notable letterhead of Hatcher-Perry Company, INC.; United States Deapartment of Agriculture;notable letterhead of Richmond Automobile Club; notable letterhead of Carolina Hotel; notable letterhead of the Law Offices of Pollard and Smith; notable letterhead of Aerial League of America; and Shops Department, Virginia Polytechnic Institute.

Box-folder 2-147

Ridsdale, P.S.; Riggs, W.M.; Roller, John B. 1917

Box-folder 2-148

Roop, R.I. 1917

Box-folder 2-149

Ruffin, J.R. 1917

Box-folder 2-150

Russell, E.H.; Russell, J.S. 1917

Box-folder 2-151

R--miscellaneous 1917

Box-folder 2-152

Scott, C.B.; Settle, T.S. 1917

Virginia Road Builders' Association

Box-folder 2-153

Skawkey, M.P.; Shepard, B.M.; Shelton, Farrar; Shoemaker, C.V. 1917

Box-folder 2-154

Smith, Henry 1917

Box-folder 2-155

Spangler, D.E. 1917

Box-folder 2-156

State Farmer's Institute 1917

Box-folder 2-157

Staytom, W.H. 1917

Box-folder 2-158

Superintendent--Montgomery County 1917

Box-folder 2-159

Swanson, Claude 1917

Box-folder 2-160

S--Miscellaneous 1917

Virginia Polytechnic Institute, Department of Modern Languages; Norfolk and Wesern Railway Company; Virginia Agricultural Experiment Station

Box-folder 2-161

Stuart, Henry C. 1917

Commonwealth of Virginia, Governor's Office

Box-folder 2-162

Thomas, J.S. 1917

Box-folder 2-163

Times-Dispach; Trout, H.H.; Tucker, H. St. George;Tyler, Lyon G. 1917

Includes notable letterhead from the Times-Dispatch

Box-folder 2-164

T--Miscellaneous 1917

Box-folder 2-165

U--Miscellaneous 1917

Box-folder 2-166

Vaughn, J.L.; Villard, O.G. 1917

Box-folder 2-167

Veale, F.R. 1916-1917

Box-folder 2-168

V--miscellaneous 1916-1917

Box-folder 2-169

Watson, W.A.; Weatherford, W.D. 1917

Notable letterhead of the Southern Summer School

Box-folder 2-170

Werth, J.R. 1917

Notable letterhead of National Electric Association and Army and Navy Young Men's Christian Association

Box-folder 2-171

Williams, E.G.; Winfrey, G.H.; Wilson, J.S. 1917

Box-folder 2-172

Wood, N.O. 1917

Box-folder 2-173

Woodfin, S.B. 1917

Includes notable letterhead for the Richmond Virginian

Box-folder 2-174

Worthington Pump and Machinery Company 1917

Virginia Polytechnic Institute, Department of Mechanical Engineering

Box-folder 3-175

Wright, A.D.

State Board of Education, Department of Public Education

Box-folder 3-176

Yerby, Emma S. 1917

Box-folder 3-177

W--Miscellaneous 1917

Co-Operative Education Association of America; National Security League, Committee on Patriotism through Education

Box-folder 3-178

Y--Miscellaneous 1917

Box-folder 3-179

T.O. Sandy 1915-February 1916

Virginia Agricultural Experiment Station

Box-folder 3-180

T.O. Sandy March-June 1916

Box-folder 3-181

N.E.B. Talcott 1916

Box-folder 3-182

True, Dr. A.C. 1916

Box-folder 3-183

Vrooman, Hon. Carl 1915-1916

United States Department of Agriculture

Box-folder 3-184

Speeches and Articles 1914-1915; 1917; 1947-1948

"Meeting Much interest: The Demonstration Train Has Many Visitors in the Southwest;" "A Land of Opportunity:What Demonstration Work Is Doing for the State;" Tribute Paid to Professor Davidson;" Eggleston's accomplishments as Superintendent of Public instruction of Virginia;" "What Is 4-H Club Work;" "An Extract from President Eggleston's Address to the Graduating Class, May 31, 1917"

Box-folder 3-185

A's 1913-1914

Box-folder 3-186

Application 1914

Box-folder 3-187

Banks, Bruce A. 1913-1914

Box-folder 3-188

Boulware, A.L--Smithfield 1914-1916

Virginia Agricultural Experiment Station

Box-folder 3-189

Burruss, J.A., president, Harrisonburg Normal 1913-1914; 1916

State Normal School, Harrisonburg, VA; Virginia State Teacher's Association, Office of President

Box-folder 3-190

Denny, G.H., president--University of Alabama 1913-1914, 1916

Box-folder 3-191

Lime--controversy over cast quality 1913-1914

Virginia Polytechnic Institute Department of Chemistry

Box-folder 3-192

Glass, Carter 1913-1914

Box-folder 3-193

F--miscellaneous 1913-1914

Virginia Agricultural Experiment Station

Box-folder 3-194

Flanagan, R.K., Board of Health 1914

Commonwealth of Virginia, State Board of Health, Bureau of Inspections

Box-folder 3-195

Eggleston, J.D. 1913-1919

Includes notable letterhead from Equal Suffrage League of Virginia; notable letterhead from the Lynchburg News; State Normal and Industrial School for Women at Fredricksburg, VA; notable letterhead from Alleghany Ore and Iron Co.; Norfolk & Western Railway Company; notable letterhead from the Great Radford Fair, and N & W Operates Farming Train

Box-folder 3-196

Deeds and Contracts--Houston Property 1914,1917

Box-folder 3-197

Insurance 1914

Include notable letterhead from National Fire and Insurance Company of Hartford, CT

Box-folder 3-198

Governor Mann 1913-1914

Commonweath of Virginia, Governor's Office

Box-folder 3-199

Maphis, Chas G. 1913-1914

Includes notable letterhead from La Fayette Hotel

Box-folder 3-200

Martin, T.S. 1913-1914

Box-folder 3-201

McConnell, J.P. 1913-1914

Box-folder 3-202

Messer, Richard 1913

Commonwealth of Virginia, State Board of Health, Bureau of Sanitary Engineering; Commonwealth of Virginia, Department of Health

Box-folder 3-202

Munford, Mrs. B.B. 1913

Co-operative Education Association of Virginia

Box-folder 3-204

M--Miscellaneous 1913-1914

Grand Lodge of Virginia I.O.O.F., Office of Grand Secretary; Virginia Polytechnic Institute, Department of animal Husbandry and Veterinary Science; Virgina Agricultural Experiment Station

Box-folder 3-205

North Carolina A & M 1913-1914

Box-folder 3-206

N--Miscellaneous 1913-1914

Includes notable letterhead from Orange Judd Company and notable letterhead from Portsmouth Buisnessmen's Association

Box-folder 3-207

Polland, John Garland--Attorney General 1914

Commonwealth of Virginia, Office of the Attorney General

Box-folder 3-208

Purcell, B.L. 1914

Commonwealth of Virginia, Dairy and Food Division

Box-folder 3-209

P--Miscellaneous 1913-1914

Box-folder 3-210

Rural Economics Development 1914

Box-folder 3-211

R--miscellaneous 1914

Virginia Anti-Tuberculosis Association

Box-folder 3-212

Smithfield 1914,1916

Box-folder 3-213

Stuart, Henry C.--Governor 1913-1914

Commonwealth of Virginia, Governor's Office; Natoinal Soil Fertility League

Box-folder 3-214

Student Loan Fund 1914

Virginia Polytechnic Institute, Office of the President

Box-folder 3-215

Swanson, Claude--Senator 1913-1914

Box-folder 3-216

S--miscellaneous 1913-1914

Virginia Agricultural Experiment Station

Box-folder 3-217

Teeth 1914

Box-folder 3-218

Telephone Development 1913-1916

Box-folder 3-219

T--miscellaneous 1913-1914

Box-folder 3-220

W--Miscellaneous 1913-1914

Box-folder 3-221

Ackley; Addison; Alderman; Allen; Anderson; Andrews 1914-1915

Commonwealth of Virginia, Senate Chamber

Box-folder 3-222

B--Miscellaneous 1915

Norfolk & Western Railway Company, Office of the General Claim Agent, Casulty Department

Box-folder 3-223

Bell Co.; Binford; Burkhart; J.A. Burruss; R.E. Byrd 1915

Notable letterhead from the J.P. Bell Company, INC; State Normal and Industrial School, Hariisonburg, Virginia, Appointment Committee; State Normal and Industrial School, Harrisonburg, VA, Office of the President; Co-operative Education Association of Virginia

Box-folder 2-224

Bocock, Brach 1914-1916

Virginia Polytechnice Institute Athletic Association; Virginia Polytechnice Institute Departmen of Mathematics; Virginia Polytechnic Institute Office of the Secretary of the Faculty; Virginia Agricutural Experiment Station

Box-folder 3-225

A.B. Bourland 1915

Southern Conference for Education and Industry

Box-folder 3-226

Campbell, T.P. Jr.; Cannon Jos.; Chandler, A.B. Jr. 1915

Includes notable letterhead from the London Assurance Corporation

Box-folder 3-227

Chesterman, E.R. 1915

State Board of Education, Deparment of Public Instruction; Virginia Polytechnic Institute Office of the President

Box-folder 3-228

Coggin, W.B. 1915

Box-folder 3-229

Davis, Jackson 1914-1915

State Board of Education, Department of Public Instruction; Co-Operative Education Association; Notable letterhead from Hotel Main; General Education Board; Notable letterhead form Hotel Zinzendorf

Box-folder 3-230

Westmoreland; Davis; J.B.L. De Jaretto; Ehart; Ferguson; Ferguson Pb. Co. 1914-1915

Virginia State Livestock Sanitary Board

Box-folder 3-231

Flanagan; Fletcher; Flexnor; Flood; Ford; Forward; F-miscellaneous 1915

Commonwealth of Virginia, Governor's Office; National Institution for Moral Instruction; notable letterhead from the Fastoria Incandescent Lamp Division; National Lamp Works of General Electirc Company

Box-folder 3-232

Gibboney; Gritt ("Uncle Bill"); Glass; Gray; Gregory 1915

Norfolk & Western Railway Company; Notable letterhead from R.F. Johnson Publishing Company; Notable letterhead from Chase City Manufacturing Company

Box-folder 3-233

Gass, Mrs. Leonard A. 1914-1915

Farmer's Wife; Smith-Lever Law; Farm women's interests

Box-folder 3-234

Harris, J.D. 1915

Box-folder 3-235

Hardwicke; Hay; Hebden; Holland 1915

Includes notable letterhead from the Hotel Richmond and notable letterhead from The Alvarado.

Box-folder 3-236

Hart; Harris 1915

Box-folder 3-237

J.P. Harvey; Dr. W.F. Henderson; E.R. Hodgeson 1913-1915

Virginia Polytechnic Institute, Office of the President

Box-folder 3-238

Houston D.F. Secretary of Agriculture, U.S.D.A. 1913-1914

Changes in the Virginia Experiment Station

Box-folder 3-239

La Baume; L--Miscellaneous; McConnell; McKelway;Maphis;Mononi 1915

Includes notable letterhead from the Souther Expess Company and notable letterhead from the Greenville Sun.

Box-folder 3-240

Irvine; Johnson, J.E.; Jones, R.S. 1915

Virginia Polytechnic Institute, Department of Experimental Engineering; Virginia Polytechnic Institute, Office of the Commandant

Box-folder 3-241

Keezell, G.B.; Kemp; Koiner

Commonwealth of Virginia, Commission of Fisheries; Notable letterhead from A.W. Kemp, INC.; Commonwealth of Virginia, Department of Agriculture and Immigration

Box-folder 3-242

Martin, T.S. 1915

Box-folder 3-243

Montgomery; Munford; M--Miscellaneous; Nelson, H.T.; Owens, R.W.; O--Miscellaneous 1914-1915

Co-Operative Education Association of Virginia; Virginia State Teacher's Association, Office of the Vice-President

Box-folder 3-244

Page; Pierce; Pollard; Purcell; P--Miscellaneous 1915

Commonwealth of Virginia, Dairy and Feed Division; Lawrence Priddy Insurance

Box-folder 3-245

Read; Richards; Ritchie; Robinson; R--Miscellaneous 1915

Includes notable letterhead from Murphy's Hotel as well as notalble letterhead from Hotel Richmond

Box-folder 3-246

Saunders, C.W.; Saunders, E.W.; Sheperd, B.M. 1915

Box-folder 3-247

Smith, H.L. Gov; Stuart H.C. 1915

Box-folder 3-248

Stiles, H.R.; Stone, M.E.; Strode, A.E. 1917

Box-folder 3-249

Swanson, Claude A. 1914-1915

Box-folder 3-250

S--Miscellaneous 1915

Box-folder 3-251

T--Miscellaneous 1915

Box-folder 3-252

Campbell, T.P. 1913-1915

Virginia Polytechnic Institute, Office of the Dean of Faculty; Lewis-Gale Hospital

Box-folder 3-253

Carrier, Lyman 1912-1914

Virginia Polytechnic Institute, Department of Biology; Virginia Polytechnic Institute, Office of the President; Virginia Agrilculture Experiment Station

Box-folder 3-254

Chrisman, W.G. 1913-1915

Virginia Polytechnic Institute, Department of Veterinary Science

Box-folder 3-255

Contracts and Agreements 1913-1914

Box-folder 3-256

Cutchins, C.A. 1914-1915

Norfolk and Western Railway Company; Notable letterhead from the (Roanoke) World News; Virginia Polytechnic Institute, Office of the President; Notable letterhead from Southern Express Company; Notable letterhead from Richmond Evening Journal

Box-folder 3-257

(Virginia Polytechnic Institute) Department Appropriations, Salary Increases 1915-1916

Department of Experimental Engineering; Department of Metallurgy and Metallography; Department of Mathematics; Department of Electrical Engineering; School of Graphics; Virginia Agricultural Experiment Station; Shops Department

Box-folder 3-258

Davidson, R.J. 1913-1915

Virginia Polytechnic Institute, Department of Chemistry; Virginia Polytechnic Institute, Office of the Dean of Faculty

Box-folder 3-259

Ellet, Robert 1913

Virginia Polytechnic Institute, Office of the Secretary of the Faculty

Box-folder 3-260

Ellison, B. 1913-1915

Virginia Polytechnic Institute, Dining Hall Department; Notable letterhead from Harris, Woodson Co. Inc.; The Bugle

Box-folder 3-261

Virginia Polytechnic Institute; Faculty Matters 1913-1915

Office of the President; Department of Modern Languages; Virginia Agricultural Experiment Station; Department of Mechanical Engineering; Shops Department; Department of Electrical Engineering; Department of Biology; Department of Experiemtnal Engineering; Department of Chemistry; Department of Mining Engineering; Department of Physics; Department of Geology; Department of English; Department of Rhetoric; Department of Civil Engineering; Department of Metallurgy and Metallography; Department of Mathematics; Department of Veterinary Scince; School of Graphics
Box-folder 4-262

Fogleman, J.B. 1913-1915

Virginia Agricultural Experiemtn Station

Box-folder 4-263

F.D. Fromme; T.B. Hutcheson 1914-1915

Virginia Agricultural Experiement Station; New York State Department of Health; Commonwealth of Massachusttes--State Board of Insanity

Box-folder 4-264

U-V--Miscellaneous 1915

Box-folder 4-265

Williams, A.B.--B.S.--John 1915

Commonwealth of Virginia, House of Delegates

Box-folder 4-266

War Department 1915

Box-folder 4-267

Wilson, James S. 1915

Box-folder 4-268

Winston, J.R. 1915

Commonwealth of Virginia, House of Delegates

Box-folder 4-269

Word, Q.M. 1914-1915

Box-folder 4-270

W--miscellaneous 1914-1915

Commonwealth of Virginia, Department of the State Corporation Commission; Co-Operative Education Association

Box-folder 4-271

Yerby, Emma--Blacksburg High School 1915

Box-folder 4-272

S.W. Anding; H.M. Arnold 1914-1915

Virginia Polytechnic Institute, Office of the Commandant

Box-folder 4-273

"Uncle Bill"

Box-folder 4-274

Appropriations--J.D.E. 1914

Letter to the appropriations Committee regarding College of William and Mary holding summer sessions at VPI; Commonwealth of Virginia, House of Delegates; Commonwealth of Virginia, Senate Chamber; Letterhead from Algoma Orchards; State Board of Education, Department of Public Instruction; Notable letterhead from The Register

Box-folder 4-275

Begg, Professor R.B.H. (Department of Civil Engineering) 1913-1915

Sewage disposal plant for college and town; Proposed highway engineering curse; Estimated expenses of Engineering Department, 1914-1915

Box-folder 4-276

Brainerd, Walter Kirk (professor of Dairy Husbandry) 1913-1914

Department of Dairying and Animal Husbandry; Virginia Agricultural Experiemtn Station; Organization of Animal Husbandry Department; History of infection abortion in the VPI herd; Letter re commercial management of Dairy Husbandry, Animal Husbandry, Farm, and Creamery Departments

Box-folder 4-277

Chrisman, W.G. 1916

Virginia Polytechnic Institute, Department of Veterinary Science--appropriation

Box-folder 4-278

Ferneyhough, J.G., State Veterinarian 1902, 1914-1916

Status opf Commonwealth of Virginia, Office of State Veterinarian; Invitation to the State Veterinary Medical Association Luncheon

Box-folder 4-279

Holden, R.J. (Department of Geology) 1913-1915

Natural Occurence of copper ore under buildings; College water supply; Automatic signals for classes; Proposals for Department of Geology, including museum; Letterhead for Congre`s Ge`ologique International

Box-folder 4-280

Holdaway, C.W. 1913-1915

Virginia Polytechnic Institute, College of Agrilculture and Experiment Station; VPI Creamery balance sheet, 1912-1913; Skimming station at Vawter's Store; Annual Report, VPI Creamery

Box-folder 4-281

Hudnall, R.H. 1913-1915

"The VPI and Arbor Day," Virginia Polytechnic Institute begins annual Arbor Day Festivities

Box-folder 4-282

Hutcheson, Thomas B. 1914-1915

Box-folder 4-283

Hunt, R.E. (Virginia Agricultural Experiment Station) 1914-1915

Stock judging contest proposed; Proposed expenditures for livestock management

Box-folder 4-284

Johnson, J.M. (Shops Department, Virginia Polyechnic Institute) 1915

Box-folder 4-285

Johnson, J.S.A. 1913-1915

Expenditures of the Virginia Polytechnic Institute, Department of Experimental Engineering; Letter from C.E. Allen, Westinghouse Electric & Manufacturing Company; Virginia Polytechnic Institute, General Alumni Association, Secretary's Office; Apparatus needed for Department of Applied Mechanics and Experiemtnal Engineering; Letter regarding improvements underway at VPI (July 29, 1914); Letter regarding upcoming address by Jackson Davis on "industrial side of public school work for negroes"

Box-folder 4-286

Jones, Eleanor I.; Lee, Claudius 1913-1915

Assistant librarian position and salary; Letter to Claudius Lee (Department of electrical Engineering) regarding need for uniform system of central time

Box-folder 4-286

McBryde, J.B. (Department of Chemistry) 1912-1915

Proposed remodeling of Professor McBryde's cottage; Statement of present condition and needs of the Chemical Department (June 1914); Chart of cost per year of operating VPI Chemical Department for session 1912-1913 with similar deartments at other institutions

Box-folder 4-288

Mattews, D.O. (Superintendent of Grounds and Building) 1913-1915

Ststement of need of funds for repair of college buildings (January 1914); Water works department appropriations; Expenditures on the new shops; Septic tank constructions; Power plant service; Library heating

Box-folder 4-289

Miles, C.P. 1913-1915

Virginia Polytechnic Institute Athletic Association; Financial Standing of the Field House; Proposed funds for permanent athletic bulidings

Box-folder 4-290

Needs of Departments, Virginia Polytechnic Institute 1915-1916

Virginia Agricultural Experiemtn Station; Engineering Division; Department of Veterinary Science; School of Mining Engineering; Farm Machinery; Letter from Mississippi Agricultural and Mechanical College regarding Farm Machinery Course; United States Department of Agriculture, Bureau of animanl Industry regarding poultry industry; Dairy and Animal Husbandry Departments; Need for poultry work; Need for Agricultural Engineering Department; Office of D.O. Matthews, Superintendent of Grounds and Buildings, Heat and Power, Electric Light Department, Water Works, Campus, Steam Laundry regarding power plant needs; Registrar's chart of matriculates, 1911-1912 to 1915-1916

Box-folder 4-291

Newman, C.M. 1914-1915

Needs of Virginia Polytechnic Institute, Department of Rhetoric

Box-folder 4-292

Parrott, John Robert 1913-1915

Letter regarding erection of Shops Department of Virginia Polytechnic Institute; Repairs of various buildings; Shop work in Civil Engineering course; Repair funds

Box-folder 4-293

Price, Harvey Lee, Virginia Agricultural Experiment Station 1913-1915

Box-folder 4-294

Pritchard, Samuel Reynolds 1913-1914

Apparatus and equipment needed for Department of electrical Engineering; Virginia Polytechnic Institute Alumni Association

Box-folder 4-295

Randolph, Lingan Strother 1913-1915

Notable letterhead from the American Society of Mechanical Engineers; Needs of Virginia Polytechnic Institute Department of Mechanical Engineering; VPI Student branch of the American Society of Engineers; Economic management of the power plant

Box-folder 4-296

Rasche, William Henry; Reed howard S.; Robeson, F.L. 1913-1915

Letterhead, Virginia Polytechnic Institute, School of Graphics; Virginia Agricultural Experiemtn Station--dogs on campus, college spring

Box-folder 4-297

Saunders, W.D. 1913-1915

Letter from Commonwealth of Virginia, Department of Agrilculture and Immigration, Dairy and Food Division regarding testing cows for tuberculosis; Board of Visitors, July 23, 1914

Box-folder 4-298

Schoene, W.J. 1913-1915

Commonwealth of Virginia, Office of the State Crop Pest Commission, Crop Pest Law; Gernsey bull controversy

Box-folder 4-299

Schultz, j.H.; Smyth, Ellison A..J. 1913-1915

Needs of Virginia Polytechnic Institute Department of Biology for 1914-1915; List of the more important trees and shrubs on VPI campus

Box-folder 4-300

Starcher, G.C.; Summers, L.W., associate professor of Animal Husbandry; 1909, 1913-1915

Box-folder 4-301

Vawter, C.E. 1913-1915

Appropriations for the Virginia Polytechnic Institute Department of Physics

Box-folder 4-302

Ware, J.F. 1913-1914

Question of permitting cadets to go to the library after "call to quarters"

Box-folder 4-303

Watson, J.W. 1913

Box-folder 4-304

Agriculture Report--Koiner, G.W. 1916

Box-folder 4-305

Anding, S.W., Commandant

Value of student military training; Notable letterhead from the Bugle, 1916 with request to move drill hour; Cadets claim the right o have two lights in their room; Organization of VPI regiment; Quality of mess hall fare

Box-folder 4-306

Virginia Polytechnic Institute Appropriations 1916

Office of the Commandant, Shops Department; Department of Chemistry; Department of Veterinary Science; General Alumni Association, Executive Secretary's Office; Department of Rhetoric; Department of Biology; Office of the Dean of Faculty; Virginia Agricultural Experiemtn Station; Department of Mechanical Engineering; W.L. Andrews, Commonwealth of Virginia, Senate Chamber

Box-folder 4-307

Barlow, W.E., Department of Metallurgy and Metalography 1916

Box-folder 4-308

Begg, R.B.H., Department of Civil Engineering 1916

Box-folder 4-309

Blacksburg High School 1916

Box-folder 4-310

Byrds--Dick and Harry, Commonwealth of Virginia Commission on Economy and Efficiency 1916

Box-folder 4-311

Campbell, T.P., Dean of Faculty 1916

Box-folder 4-312

Campbell, T.P. Jr. Registrar 1916

Letter regarding inspection of other colleges

Box-folder 4-313

Clayton, Graham 1916

Box-folder 4-314

Conner, W.G. 1916

Equipment for Shops Department of Virginia Polytechnic Institute

Box-folder 4-315

Co-Operative Education Association of Virginia (Field Work) 1916

Box-folder 4-316

Davis, Westmoreland 1916

Box-folder 4-317

Degree Policies 1916

Box-folder 4-318

Drinkard, A.W. 1916

Box-folder 4-319

Eleart, F.W., Mayor 1913-1914, 1916

Letter regarding town spring; Topics Incude arc lamps, conditions of water, septic tank

Box-folder 4-320

Faculty Matters 1915-1916, 1918

Box-folder 4-321

F.D. Fromme, Virginia Agricultural Experiment Station 1916

Box-folder 4-322

Gibboney, J.H. (Norfolk and Western Railway Company) 1916

Box-folder 4-323

Gudheim, H. (School of Graphics) 4-323

Box-folder 4-324

Hart, Harris 1916

Box-folder 4-325

Hill, H.H., General Alumni Association, Virginia Polytechnic Institute, General Secretry's Office 1916

Box-folder 3-326

Hodgson, E.R. 1916

Proposed machinery hall; High School girls and boys basketball teams use of the field house

Box-folder 4-327

Holdaway, C.W. 1916

Box-folder 4-328

Holden, R.J. (Department of Geology) 1916

Box-folder 4-329

Hunt, R.E., Animal Husbandman 1916

Students aggravating the bulls

Box-folder 4-330

Hutcheson, T.B. 1913, 1916

Lady wants course in agriculture

Box-folder 4-331

Johnson, J.S.A. 1916

Needs of Department of Applied Mechanics and Experimental Engineering; local chapters of national fraternitites; Faculty travel

Box-folder 4-332

McBryde, J.M. 1916

Box-folder 4-333

McBryde Building 1915-1916

Notable letterhead from H.W. Johns Manville Co.; Estimates; Letterhead of the Barrett Company; Letterhead of the Richmond Lumber Company, Inc.; Letterhead of Enochs Bros.; Letterhead of Nelson Hardware Company; Notable letterhead of the Farrar Lumber Company

Box-folder 4-334

McConnell, J.P. 1916

State Normal School for Women, East Radford, Virginia

Box-folder 4-335

Mann, W.H., ex-governor 1916

Box-folder 4-336

Maphis, Charles G. 1916

Box-folder 4-337

Martin, Thomas S. 1916

Box-folder 4-338

Matthews, D.O. 1916-1917

Walks, Street Lights, List of all lights in town to which college is furnishing free current

Box-folder 4-339

Military 1916-1917

Notable letterhead from Coast Artillery School, Department of Engineering and Mine Defense, Fort Monroe

Box-folder 4-340

M-miscellaneous 1915-1916

Letter from Manassas Industrial School for Colored Youth

Box-folder 4-341

Parrott, J.R.

Shops Department, Virginia Polytechnic Institute (1916); Department of Graphics, Virginia Polytechnic Institute

Box-folder 4-342

Polland, John G., Attorney General, Commonwealth of Virginia 1916

Box-folder 4-343

Price, H.L., Dean of Agriculture Department, Virginia Agricultural Experiment Station 1916

Box-folder 4-344

Priddy, Lawrence 1916

Includes notable letterhead of Lawrence Priddy Insurance and notable letterhead from Wichita Mill and Elevator Company

Box-folder 4-345

Printing Plant 1916

Box-folder 4-346

Purcell, B.L. Dairy and Food Comissioner 1916

Box-folder 4-347

Randolph, L.S.; Engineer Experiment Station Bill 1916

Includes notable letterhead of Hotel Continental

Box-folder 4-348

Republican Club 1916

Box-folder 4-348

Sanitation 1916, 1918

Box-folder 4-350

Saunders, W.D., Professor of Dairy Husbandry

Box-folder 4-351

Schoene, W.J., Virginia Agricultural Experiment Station

Commonwealth of Virginia, Office of the State Crop Pest Commission

Box-folder 4-352

Reserve Troop Matters--James Hay 1915-1916

Virginia Polytechnic Institute, Office of the Commandant

Box-folder 4-353

Shelton, Farras V. 1916

Box-folder 4-354

Shultz, J.H., Dining Hall Department 1916

Box-folder 4-355

Smyth, E.A., Department of Biology 1916

Box-folder 4-356

Stuart, Henry C., Commonwealth of Virginia, Governor's Office 1916

Box-folder 4-357

Starcher, G.C. 1914

Box-folder 4-358

Student--Whitmell Lathrop 1916

Box-folder 4-359

Swanson, Claude--Senator 1916

Box-folder 4-359

Vawter, C.E., Virginia Polytechnic Institute, Department of Physics 1916-1917

Box-folder 4-361

Wright, A.D., State School Inspector, Department of Public Instruction 1916

Box-folder 4-362

Athletic Council 1916, 1918

Box-folder 4-363

Ackley, S.A. 1919

Box-folder 4-364

Atkinson, Sallie J. 1918

Box-folder 4-365

A-Miscellaneous 1917-1919

Office of the Registrar; Notable letterhead from Alphons Custodis Chimney Construction Company; Notable letterhead from America Lead Pencil Company

Box-folder 4-366

Barlow, W.E. 1917-1919

Needs of the Department of Metallurgy and Metallography

Box-folder 4-367

Bells for Classes 1919

Box-folder 4-368

Bernier, Chas. A. 1918-1919

Box-folder 4-369

Black, Alexander 1918

Condition of roads to the mines

Box-folder 4-370

"Uncle Bill" 1918-1919

Includes business card from the Travelers Hotel

Box-folder 4-371

Bills--House and Senate 1919

Industrial Commission of Virginia; Bills to provide vocational education; and Workers' compensation

Box-folder 4-372

Bryan, John Stewart 1918

Box-folder 4-373

Burr, Chas. G., State Agent in Charge of Boys' Clubs, Cooperative Extension Work 1917-1919

Box-folder 4-374

Byrd, H.F. 1918

Coal car tracer; Pocahontas Coal Sales Company; United States Fuel Administration; Power Plant; Coal shipments; United States Railroad Administration; and Opening abandoned milk

Box-folder 4-375

Buruss, J.A. 1918-1919

Correspondence regarding article about wheelbarrow to be sent to move plant to Charlottesville and Harrisonburg State Normal appropriations

Box-folder 4-376

B--Miscellaneous 1918-1919

Icludes letterhead of Philadelphia Wood and Textile Association and George Bryan correspondence

Box-folder 4-377

Campbell Theo P., Dean of Faculty 1913-1919

Box-folder 4-378

J.P. Campbell Jr. (Registrars) 1919

Student fees and protocol for reporting grades and absences

Box-folder 4-379

Cancelled Checks, Bills, Virginia Agricultural Experiment Station 1914-1918

Waiters appointed for the session of 1917-1918

Box-folder 5-380

Military Department 1916-1919

Search for commandant of cadets

Box-folder 5-381

ROTC 1917-1919

Virginia Polytechnic Institute, Office of the Dean of Faculty; Office of the Treasurer

Box-folder 5-382

Corps--Unsatisfactory List 1915-1916

Box-folder 5-383

Dean's Report (Campbell) 1915-1918

Dean of General Faculty; Statistics

Box-folder 5-384

Miscellaneous 1912, 1916-1918

Virginia Agricultural Experiemtn Station; Notable letterhead from Troy Laundry Machine Company Ltd.; Notable letterhead from the Bugle, 1916; Certificate from the United States Food administration appointing Dr. Eggleston Director if Colleges and School, Blacksburg, for the Federal Food Administration for Virginia for the duration of World War I

Box-folder 5-385

War Training 1917-1918

Virginia Polytechnic Institute, Office of the Treasurer; and notable letterhead from American Surety Company

Box-folder 5-386

Carneal and Johnston, Architects and Consulting Engineers 1913-1914

Building renovations and erection of "shops"

Box-folder 5-387

VPI miscellaneous 1914

Summer session proposed; College of William and Mary Summer session

Box-folder 5-388

Sophmore Court Matters 1913-1914

Letterhead from the Bugle, 1914; Hazing

Box-folder 5-389

Williams, J.E. 1918

Box-folder 5-390

Telegrams 1917-1919

Box-folder

Students 1914, 1917-1919

Box-folder 5-392

Student Correspondence 1918

Includes notable letterhead from Semora Supply Company

Box-folder 5-393

Student Army Training Corps Demobilization 1918

Includes notable letterhead from the Jacobson Printing Company

Box-folder 5-394

Saunders, W.D., Virginia Agricultural Experiment Station 1917-1918

Box-folder 5-395

Salary Increases, Virginina Polytechnic Institute 1918

Office of the Dean of Faculty; Library; Shops Department; and Office of the Treasurer

Box-folder 5-396

Rasche, W.H., Virginia Polytechnic Institute, Department of Graphics 1918-1919

Box-folder 5-397

P's 1918

Box-folder 5-398

Power House 1918-1919

Box-folder 5-399

Parrott, J.R., Director of Shops Department of the Virginia Polytechnic Institute 1918-1919

Power plant; expenditures on new "shops;" and working hours

Box-folder 5-400

Paper Disposal 1919

Box-folder 5-401

Notices 1914, 1917-1918

Box-folder 5-402

Newman, C.M. 1918-1919

Virginia Polytechnic Institute, Office of the Dean of Faculty; Virginia Polytechnic Institute, Department of English

Box-folder 5-403

Murray, T.J.--Resignation from Virginia Agricultural Experiment Station 1918

Box-folder 5-404

Military Service 1918

Box-folder 5-405

Miles, C.P. 1914, 1919

Virginia Polytechnic Institute, Athletic Association; Virginia Polytechnic Institute, Department of Modern Languages; and Virginia Polytechnic Institute, Office of the President

Box-folder 5-406

J.P. McConnell 1918-1919

State Normal School for Women

Box-folder 5-407

Matthews, Superintendent of Grounds and Buildings, Heat and Power, Electric Light Department, Water Works, Campus, Steam Laundry 1918

Requests for repairs in college buildings, roads; and Coal orders

Box-folder 5-408

J.M. McBryde 1918-1919

Box-folder 5-409

L miscellaneous 1918-1919

Commonwealth of Virginia, Dairy and Feed Division; Virginia Polytechnic Institute, Office of the President

Box-folder 5-410

J.B. Lucas 1918-1919

Box-folder 5-411

Licenses--Explosives 1917-1918

Virginia Polytechnic Institute, Department of Mining Engineering; Virginia Polytechnic Institute, Department of Chemistry and Chemical Engineering; and Department of Interior, Bureau of Mining

Box-folder 5-412

Lancaster, Dabney S. 1918-1919

Virginia Polytechnic Institute, Department of Argricultural Education; Virginia Polytechnic Institute, Office of the Registrar

Box-folder 5-413

K-miscellaneous 1918-1919

Box-folder 5-414

George W. Koener 1918-1919

Commonweath of Virginia, Department of Agriculture and Immigration

Box-folder 5-415

Leslie D. Cline 1917-1919

Box-folder 5-416

J-miscellaneous 1918-1919

Treasury Department, Internal Revenue Service

Box-folder 5-417

T.C. Johnson 1918-1919

Virginia truck experiment station

Box-folder 5-418

Johnson, J.S.A. 1918

Virginia Polytechnic Institute, Department of Applied Mechanics and Experimental Engineering; Virginia Agricultural Experiment Station; Lecture rooms

Box-folder 5-419

Jewel, W.H. 1918-1919

Norfolk and Western Railway Company; and controversy over L.L. Jewel's will

Box-folder 5-420

Jackson, James A. 1918-1919

funds appropriated by General Assembly; Schenectady chapter of VPI Alumni Association

Box-folder 5-421

I--Miscellaneous 1918-1919

Box-folder 5-422

Inventories, Virginia Polytechnic Insitute 1912,1916-1919

Virginia Agricultural Experiemtn Station; Office of the Registrar; Dining Hall Department; Commonwealth of Virginia, Bureau of Insurance; Office of D.O. Matthews, Superintendent of Grounds and Buildings, Heat and Power, Electric Light Department, Water Works, Campus, Steam Laundry; Office of the Commandant; Shops Department; Department of Civil Engineering; Department of Physics; Department of Applied Mechanics and Experimental Engineering; Department of Geology; Department of Biology; Office of the President; Department og Electrical Engineering; Department of Graphics; Department of Mechanical Engineering; Department of Veterinary Science; Office of the Treasurer; and Electric Light Department

Box-folder 5-423

Hatcher, Watkins ("Inky") 1918-1919

Box-folder 5-424

Inventories, Virginia Polytechnic Institute 1917-1918

Department of Civil Engineering; Virginia Agricultural Experiment Station; Office of the Registrar; Office of D.O. Matthews, Superintendent of Grounds and Buildings, Heat and Power, Electric Light Department, Water Works, Campus, Steam Laundry; Dining Hall Department; and Farm Department

Box-folder 5-425

H--miscellaneous 1918-1919

Buckeye Coal and Coke Company

Box-folder 5-426

Howard Hubble 1918

Notable letterhead from Robert E. Lee Hall of the Blue Ridge Association; and YMCA

Box-folder 5-427

Holstein--Friesians Records 1918

Box-folder 5-428

Holden, R.J.; Virginia Polytechnic Institute, Department of Geology

Box-folder 5-429

Leroy Hodges 1918

Commonwealth of Virginia, Governor's Office; Virginia Polytechnic Institute, Office of the Treasurer; and Coal contract information

Box-folder 5-430

J.N. Hillman, Commonwealth of Virginia, State Board of Education 1918-1919

Box-folder 5-431

Hill, H.H. 1918

VPI General Alumni Association

Box-folder 5-432

Henderson W.F. 1918

Box-folder 5-433

Hazing--Fox (VPI) 1919

Office of the Commandant; Office of the Registrar; Office of the Dean of the General Faculty; Department of Geology; and Department of Modern Languages

Box-folder 5-434

W.E. Hathaway 1918

Commonwealth of Virginia, Department of Game and Inland Fisheries

Box-folder 5-435

J.L. Hart 1918

Farmville Herald; and J.D. Eggleston editorials

Box-folder 5-436

Lucius Gregory 1918

Includes notable letterhead from the Chase City Manufacturing Company

Box-folder 5-437

Carter Glass 1918

Box-folder 5-438

G.H. Gibboney 1918-1919

Includes notable letterhead from Norfolk and Western Railway Company; Scholarships

Box-folder 5-439

G-Miscellaneous 1918-1919

Includes notable letterhead from Merchants' and Farmers' Bank

Box-folder 5-440

F--miscellaneous 1917-1919

Includes notable letterhead from the Farm Journaland notable letterhead from the Prang Company

Box-folder 5-441

J.B. Fogleman 1918

Notable letterhead from Virginia Agricultural Experiment Station

Box-folder 5-442

J.G. Ferneyhough 1918

Virginia State Livestock Sanitary Board, State Veterinary Department; and permit for medicinal whiskey

Box-folder 5-443

Henry D. Flood 1918

Box-folder 5-444

S.L. Ferguson 1918-1919

Agricultural high schools

Box-folder 5-445

E--miscellaneous 1918

Box-folder 5-446

Extension Division Reports 1918-1921

Box-folder 5-447

G.W. Everett 1918

Box-folder 5-448

F.W. Ehart 1918-1919

Includes letterhead from Town of Blacksburg; Septic tank

Box-folder 5-449

D--miscellaneous 1918

Includes notable letterhead from the John C. Winston Company; views of women in agriculture
Box-folder 6-450

Castle and Wilson 1918-1919

Box-folder 6-451

Cate, W.B. 1917-1918

Includes notable letterhead from the Florida Normal Institute and Commercial College

Box-folder 5-452

Chapman, H. Powell 1918

Box-folder 6-453

Cholera Serum

Box-folder 6-454

Claxton, Dr. P.P. 1918-1919

Department of Interior, Department of Education

Box-folder 6-455

Clement, N.E. 1918

Commonwealth of Virginia, House of Delegates

Box-folder 5-456

Cook, J.W. 1918

Includes notable letterhead from Norfolk and Western Railway Company; Coal Delivery

Box-folder 6-457

Cutherell, Milton 1918-1919

Box-folder 6-458

C--miscellaneous 1917-1919

The Royal Society of Literature; Norfolk and Western Railway Company; State Board of education, Department of Public Instruction; and Southern Railway System

Box-folder 6-459

Dr. Charles W. Dabney 1918

Box-folder 6-460

Dancing 1919

Box-folder 6-461

Jackson Davis 1918-1919

Agricultural High School for Coloreds; Notable letterhead from Murphy's Hotel

Box-folder 6-462

Governor of the Commonwealth of Virginia--Davis 1918-1919

Workers' Compensation Act; Hazing; Appropriations from General Assembly; Coal

Box-folder 6-463

R.E. Denny 1918

Box-folder

John C. Dilton, Assistant Fuel Administrator for Virginia 1918

Coal; United States Fuel Administration

Box-folder 6-465

Drinkard, A.W. 1918-1919

Salary increases for employees at Virginia agricultural Experiment Station; Annual Report--Experiments Performed

Box-folder 6-466

Du Pont Company 1918

Box-folder 6-467

W.E. Barlow, Virginia Polytechnic Institute, Department of metallurgy and Metallography 1918

Box-folder 6-468

Board of Visitors 1918

Appropriations, Commonwealth of Virginia, Governor's Office

Box-folder 6-469

G.B. Bright 1917

Box-folder 6-470

W.H. Burruss 1916-1917

Box-folder 6-471

T.p. Campbell--Dean of the Faculty

Electric lighting; act to promote vocational education

Box-folder 6-472

C.C. Carson--Commandant 1917

Box-folder 6-473

d.M. Clayd regarding Extension position 1916

Box-folder 6-474

M. Cutherell 1917

Box-folder 6-475

Department Heads, Virginia Polytechnic Institue--Expenses for Departments 1917

Sjops Department; Virginia Agricultural Experiment Station; Summer School; Department of Metallurgy and Metallography; and Department of Chemistry and Chemical Engineering

Box-folder 6-476

A.W. Drinkard 1917

Requests for appropriations for Virginia Agricultural Experiment Station; College for colored youths

Box-folder 6-477

Extesion Work Historical Statement 1916

Box-folder 6-478

Faculty Matters, Virginia Polytechnic Institute 1915-1917

Department of Geology; Shops Department; Student fines; Examination schedule; Classroom time; and moving picture apparatus

Box-folder 6-479

Field House (Student's Resolution) 1914-1915, 1919-1920

Includes notable letterhead from Virginia Polytechnic Institute Atheletic Association; Office of D.O. Matthews, Superintendent of Grounds and Buildings, Hat and Power, Electric Light Department, Water Works, Campus, Steam Laundry; Office of the Treasurer; Department of Modern Languages; Heating the library

Box-folder 6-480

F.D. Fromme, Virginia Agricultural Experiment Station 1917

Box-folder 6-481

G--miscellaneous 1917

Virginia Normal and Industrial Institute

Box-folder 6-482

Dr. W.F. Henderson 1917

Box-folder 6-483

H.H. Hill, Executive Secretary, General Alumni Association 1917-1918

Institution's progress along military lines; Major Lloyd W. Williams; Alumnigram

Box-folder 6-484

C.W. Holdaway, Associate Dairy Husbandman 6-484

Box-folder 6-485

Hon. Herbert Hoover 1917

Includes notable letterhead from Herbert Hoover, Washington D.C.; church participation in food conservation

Box-folder 6-486

D.F. Honston--Secretary of Agriculture 1917-1918

Memorandum regarding importation of nursery stock into the United States

Box-folder 6-487

J.R. Hutcheson 1917-1919

district extension agents in agricultural and home economics

Box-folder 6-488

T.B. Hutcheson 1917

Box-folder 6-489

Jesse M. Jones 1916

Includes notable letterhead from Cedarville Stock Farm; women extension agent controversy--Miss Scott affair

Box-folder 6-490

Jesse M. Jones (Part 2) 1917-1919

Cooperatice extension work; notable letterhead from Hotel Harrington; Negro farmers; notable letterhead from Negro Teachers' Association

Box-folder 6-491

Dr. Bradford Knapp 1916-1917

Box-folder 6-492

Dabney S. Lancaster 1917

Box-folder 6-493

Claudius Lee

Box-folder 6-494

Legislature Bond Issue and Annuity 1917-1918

Includes notable letterhead from Alleghany Ore and iron company; notable letterhead from Miller, Rhoads, and Swartz Dry Goods, Inc.; notable letterhead from Norfolk and Western Railway Company; notable letterhead from Sydnor Pump and Well Company; and notable letterhead from Virginia Livestock Sanitary Board, State Veterinary Department

Box-folder 6-495

Legislature 1918

Proposed annuity increases; notable letterhead from Alleghany Ore and Iron Company; notable letterhead from Miller, Rhoads, and Swartz Dry Goods, Inc.; notable letterhead from Shenandoah Life Insurance Company; Shops Department, Virginia Polytechnic Institute; and notable letterhead from Commonwealth of Virginia, Senate Chamber

Box-folder 6-496

E.A. Long--Principal, Christiansburg Institute

Christiansburg Hospital; correspondence regarding volume of autograph letters

Box-folder 6-497

L--miscellaneous 1916

Box-folder 6-498

Chas. G. Maphis 1918

Association of Virginia Colleges; Smith-Hughes Act

Box-folder 6-499

Thomas S. Martin--Senator 1918-1919

United States Senate Committee on Appropriations; Fuel--coal, coal mine

Box-folder 6-500

O.B. Martin 1916-1917

Women Extension agents in Virginia; Miss Scott Affair; Girls' club and home demonstration work

Box-folder 6-501

D.O. Matthews, Superintendent of Grounds and Buildings, Heat and Power, Electric Light Department, Water Works, camous, Steam Laundry 1915-1917

Office of the Dean of Faculty; Department fo Mechanical Engineering; Requests for repairs and renovations; Electric lighting

Box-folder 6-502

C.P. Miles, Virginia Polytechnic Institute Athletic Association 1917

Box-folder 6-503

J.h. mongomery--Executive Secretary--The Co-operative Education Society 1918-1919

Box-folder 6-504

Mrs. B.B. Munford (Mary C.B. Munford), [President, Co-operative Education Association] 1914-1919

Correspondence regarding the use of Mumford's Virginia's Attitude Toward Slavery and Secessionin the schools; The Co-operative Education Association of Virginia Admission of women to the university

Box-folder 6-505

M--miscellaneous 1918-1919

Correspondence from Robert Moton, principal, Tuskegee Normal and Industrial Institute regarding disposition of German African colonies; Training of colored young men and women

Box-folder 6-506

N--miscellaneous 1918-1919

Box-folder 6-507

J.J. Owens--Steward of Dining Halls 1917

Box-folder 6-508

O--miscellaneous 1918

Box-folder 6-509

J.R. Parrott 1917

Shops Department of the Virginia Polytechnic Institute; Power plant; Parrott's shop duties controversy; Price increases for faculty

Box-folder 6-510

W.M. Perry 1916-1918

Four issues of Boys' Club letter

Box-folder 6-511

E.R. Price 1918-1919

Hazing incident--John Fox; VPI in war time

Box-folder 6-512

H.L. Price, Horticulturalist, Virginia Agricultural Experiment Station 1917

Box-folder 6-513

Priddy, Lawrence 1913

Includes notable letterhead from Lawrence Priddy Insurance; financing new college shops

Box-folder 6-514

S.R. Pritchard as Chairman of Faculty Atheletic Committee 1917

Box-folder 6-515

P--miscellaneous 1917-1918

Includes notable letterhead from Pocahantas Coal Sales Company Coal

Box-folder 6-516

L.S. Randolph 1917-1918

Virginia Polytechnic Institute, Department of Mechanical Engineering; Virginia Polytechnic Institute, Department of Applied Mechanics and Experimental Engineering; Heating; Plunkett coal mines; Water supply; Coal consumption; Vocational Education

Box-folder 6-517

F.L. Robeson 1917

Letter regarding Stockton Heath shot in Professor Vawter's home

Box-folder 6-518

R--miscellaneous 1919

Box-folder 6-519

T.O. Sandy 1916-1918

Includes notable letterhead from the Grove Stock Farm; notable letterhead from Virginia Normal and Industrial Institute; Cooperative extension work in agriculture and home economics

Box-folder 6-520

Wm. D. Sanders 1917

Virginia Agrilcultural Experitment Station; Virginia Polytechnic Institute, Office of the Employment Bureau; Virginia Polytechnic Institute, Office of the President; Virginia Polytechnic Institute, Department of Veterinary Science; Norfolk and Western Railway Company; Commonwealth of Virginia, Governor's Office

Box-folder 6-521

J.H. Schultz--Steward of Dining Halls 1917

Cost of dining hall suppies

Box-folder 6-522

Chas. W. Sumpter 1916

Cheese industry at Spring Valley (Grayson County); treatment for "Black Head" diease in turkeys; local fruit culture

Box-folder 6-523

Claude A. Swanson (U.S. Senator) 1918-1919

Box-folder 6-524

S--Miscellaneous 1918

Letterhead from Norfolk and Western Railway Company; Notable letterhead from War Camp Community Services; Commonwealth of Virginia, Office of the Attorney General; Coal

Box-folder 6-525

Tyler, J. Hoge 1918

Box-folder 6-526

Western Union 1916-1918

Box-folder 6-527

N.O. Wood C+P Telephone Company 1918-1919

Box-folder 6-528

J.E. Williams 1917

Box-folder 6-529

Authur D. Wright (supervisor of colored Schools--VA) 1918

Commonwealth of Virginia, State Board of Education; Agricultural high schools for Negroes; Proposed school in Blacksburg; Rosenwald Fund for rural schools for colored children; Smith-Hughes Act

Box-folder 6-530

W--miscellaneous 19181-1919

Commonwealth of Virginia, House of Delegates; Commonwealth of Virginia, Secretary of the Commonwealth; Office of the State Commissioner of Prohibition; Georgia Land and Livestock Company

Box-folder 6-531

Emma S. Yerby 1918-1919

Box-folder 6-532

Agnew, Ella 1914-1918

United States Department of Agriculture, Bureau of Plant Industry; State agent for home demonstration work; Smith-Lever fund; Miss Scott affair

Box-folder 6-533

Agnew, Ella G.--Field Reports 194-1915

Box-folder 6-534

Annual Reports 1915-1916

Box-folder 6-535

Atkinson, Sally J. 1915

Correspondence regarding women's share in Smith-Lever appropriations

Box-folder 6-536

Batten, Mittie--Field Reports 1914

Box-folder 6-537

Burke, Belle R.--Field Reports 1915-1916

Box-folder 7-538

Hagy, Claudia M. (Miss)--Field Reports 1915-1916

Box-folder 7-539

Hardy, Mary B.--Field Reports 1914

Box-folder 7-540

Herman, Bertha--Field Reports 1915-1916

Box-folder 7-541

Hodsden, Bessie M.--Field Reports 1915

Box-folder 7-542

Hudson, Lessie--Field Reports 1914-1916

Box-folder 7-543

Hughes, Hallie G.--Field Reports 1915-1916

Box-folder 7-544

H--Miscellaneous 1914-1916

Box-folder 7-545

Jayne, Beulah M.--Field Reports 1915-1916

Jenkins, L.A. (Miss)--Field Reports 7-546

Box-folder 7-547

Jerrall, Josephine--Field Reports 1914

Box-folder 7-548

Johnson, Emily J.--Field Reports 1914-1916

Box-folder 7-549

King, Margaret (Mrs.)--Field Reports 1914-1915

Box-folder 7-550

K--miscellaneous 1915

Box-folder 7-551

McFarland, Mazie (Miss)--Field Reports 1914

Box-folder 7-552

Madison, Suzie D.--Field Reports 1914

Box-folder 7-553

Manning, E.M. (Miss)--Field Reports 1915

Box-folder 7-554

Micon, Frances R.--Field Reports 1914-1916

Box-folder 7-555

Mortan, Nellie K.--Field Reports 1914

Box-folder 7-556

M--Miscellaneous 1914-1916

Box-folder 7-557

Phillips, Avie E.--Field Reports 1914-1915

Box-folder 7-558

P--miscellaneous 1914-1915

Box-folder 7-559

R--miscellaneous 1915

Box-folder 7-560

St. Clair, Mary M.--Field Reports 1914-1915

Box-folder 7-561

Sale, Annie E.--Field Reports 1914-1916

Box-folder 7-562

Slocum, Slyvia H.--Field Reports 1914-1915

Box-folder 7-563

Stebbins--Field Reports 1915-1916

Box-folder 7-564

Stinson, Lorn--Field Reports 1914-1916

Box-folder 7-565

S-miscellaneous 1912-1916

Box-folder 7-565a

Rhea Clarke Scott, Assistant State Agent, Home Demonstration Work 1912-1916

Women's clubs; Report of the Demonstration Plot at the State Normal School for 1915, Harrisonburg, Virginia

Box-folder 7-566

T--miscellaneous 1914-1915

Box-folder 7-567

Wallace, Johnnie F. (Mrs.)--Field Reports 1915-1916

Box-folder 7-568

Wills, Virginia D.--Field Reports 1914

Box-folder 7-569

Woolfolk, Kate--Field Reports 1914

Box-folder 7-570

Eggleston 1913-1915, 1918

Commonwealth of Virginia, Department of Game and Inland Fisheries; Virginia State Livestock Sanitary Board, State Veterinary Department

Box-folder 7-571

German Club 1913

Box-folder 7-572

Trucks 1914-1915

Includes notable letterhead from Buick; notable letterhead from Federal Motor Truck Company

Box-folder 7-573

Smith-Lever Salary Voucher 1914-1915

Box-folder 7-574

Admission Requirements, Including Residency 1915

Box-folder 7-574

Agriculture 1916

Box-folder 7-575

Agriculture 1916

Box-folder 7-576

Alumni 1915, 1917, 1919

Box-folder 7-577

Appropriations 1917

Box-folder 7-578

Athletic Association 1900, 1914-1915, 1917

Question of professional players on football team; controversy over "Bumps" Turner, professional wrestler, on the football team; Letter from the Office of the Commandant regarding fire hazards in the Student Pressing Club

Box-folder 7-579

VPI-VMI 1919

Includes notable letterhead from the Register; Annual Thanksgiving football game

Box-folder 7-580

Band 1917-1918

Correspondence from Department of State, Washington regarding detention of VPI instructor in Italy for military service; Request for salary of V.P.I. Cadet Band for 1918-1919

Box-folder 7-581

Blacksburg 1913-1918

Includes notable letterhead from J. Hoge Woolwine regarding V.P.I. competitition with the merchants of Blacksburg; Anna Campbell, teacher; Correspondence from G.R. Ragan, architect regarding plan for Blacksburg Public School; Town use of water; Letter from D.H. Keister, Mayor of Blacksburg regarding Main Street, delivery carts, and other town matters

Box-folder 7-582

Board of Trade, Blacksburg 1915

Box-folder 8-583

Ed Black--petition regarding land for high school 1913-1914

Box-folder 7-584

Board of Visitors 1913-1914

Box-folder 7-585

Commandant 1914-1918

Box-folder 7-586

Corps of Cadets 1913, 1915, 1918-1919

Notepaper from Hotel Roanoke; Correspondence from american League to Limit Armaments; Hazing incident

Box-folder 7-587

Thompson, W.O.--ROTC 1916-1917

Association of American Agricultural Colleges and Experiment Stations

Box-folder 6-588

Crop Pest Commission 1913-1914

Commonwealth of Virginia, House of Delegates

Box-folder 6-589

Discipline 1917-1918

Includes notable letterhead from Hunt Club Shoes

Box-folder 7-590

Eggleston, J.D.--Personal 1915-1919

Letter to J.E. Williams regarding Eggleston's accomplistments during his administration; notable letterhead from the Executive Committee of Publication of the Presbyterian Church in the united States, Editorial Department; Correspondence from Christiansburg Industiral institute regarding Dr. Eggleston's election to Board of Directors of Christiansburg Colored Hospital; notable letterhead from City of Asheville, North Caroline; and South Carolina Cotton Association

Box-folder 7-591

Employee Relations 1918-1919

Correspondence from Commonwealth of Virginia, Bureau of Labor and Industrial Statistics, Commssioner's Office regarding work hours of women employed in the laundry; notable letterhead from the National Automatic Sprinkler Association

Box-folder 7-592

Evolution of the College 1913, 1915

Includes notable letterhead from the Southern Planter; Collegiate Training in Agriculture at VPI

Box-folder 7-593

Expenses 1916

Student expenses; Tabulated Comparartive Lists of College Fees etc., 1891-1916

Box-folder 7-594

Extension Work 1914, 1916

Includes notable letterhead from the Farmer Boy

Box-folder 7-595

Faculty and Staff

Staff and Officers from 1872 to July 1, 1919

Box-folder 7-596

Fraternities 1915-1916

Letter from Eggleston regarding requiremtnet to sign pledge before signing for matricultaion and order of the Board of Visitors disbanding fraternities; pernission to organize Delta Sigma Sigma fraternity

Box-folder 7-597

Fraternities 1916

Letter from R.H. Price, member of the Public School Board, Blacksburg District, regarding fraternities

Box-folder 7-598

Hazing 1914-1915, 1919

Box-folder 7-599

Honorary Degrees 1918

Box-folder 7-600

Insurance 1915, 1918-1919

Box-folder 7-601

Jewish Holidays 1918-1919

Includes letterhead from Herman Hecht, Baker of Fine Breads and Cakes

Box-folder 7-602

Library 1918-1919

Box-folder 7-603

Literary Societies 1917

Correspondence from The Bugle

Box-folder 7-604

Media Relations 1913-1917

Includes letterhead from the Richmond Virginia

Box-folder 7-605

Price, E.R. (public relations) 1913-1915

Box-folder 7-606

Schubert, E.A. 1914-1915

Norfolk and Western Railway company public relations

Box-folder 7-607

Public Relations--E.R. Price 1916

Box-folder 7-608

Milton

Box-folder 7-609

Winston, J.R. 1918

Box-folder 7-610

NCAA 1917

Box-folder 7-611

Negro 1918

Induction in the military

Box-folder 7-612

Physical Plant 1911, 1915, 1917-1919

Includes notable letterhead from Pyrene Manufacturing Company; William L. Pierce insurance statement; Hauling crushed stone on the Norfolk and Western Railway; and Proposal for steam heating aparatus.

Box-folder 7-613

Prohibition 1915-1917

Box-folder 7-614

Cannon, James, Superintendant, Anti-Saloon League of Virginia--Prohibition 1917

Box-folder 7-615

Rhodes Scholars 1919

Box-folder 7-616

Roads 1916, 1918

Box-folder 7-617

Smithfield 1919

Box-folder 7-618

Smith-Hughes Act 1918

Box-folder 7-619

Southern Railway Company 1915

Box-folder 7-620

Swanson, Sen. Claude

Box-folder 7-621

Telephone and Telegraph 1915, 1918-1919

Box-folder 7-622

Trials and Tribulations 1915, 1918-1919

Includes notable letterhead from the Hotel Carroll; pasteurization of milk

Box-folder 7-623

Trinkle, E.Lee 7-623

Box-folder 7-624

Tyler, J. Hoge 1915

Box-folder 7-625

VPI 1919

Box-folder 7-626

Water Problems 1913

Analyses of the college and town springs

Box-folder 7-627

Women 1913-1914, 1917-1918

Includes correspondence from Aubrey E. Strode, 19th Senatorial District (Amherst) Commonwealth of Virginia, Senate Chamber; notable letterhead from Equal sufferage League of Virginia; notable letterhead from Stonewall Jackson College (for Women), Abington

Box-folder 7-628

Yellow Sulphur Springs 1918

Box-folder 7-629

YMCA

National war Work council of the Young Men's Christian Associations of the united States, Department of the East; Negro work in Virginia; correspondence from Paul N. Derring, General Secretary; Annual Report of the Student Department of the State Young men's Christian Association, April 1, 1917-April 1, 1918

Box-folder 7-630

Miscellaneous 1914

Box-folder 7-631

Carneal and Johnson, Architects and Consulting Engineers 1915-1919