A Collection in
Special Collections and Archives, Tompkins-McCaw Library
Accession Number 87/Oct/42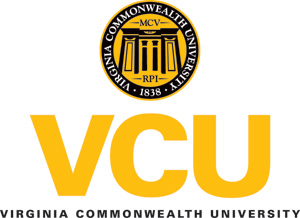 Repository
Special Collections and Archives, Tompkins-McCaw Library
Accession Number
87/Oct/42
Title
Papers of Edgar J. Fisher, Jr. 1949-1986
Physical Characteristics
.5 linear feet.
Creator
Fisher, Edgar J., Jr., 1919-2005
Language
English
---
Access Restrictions
Collection is open to research.
Use Restrictions
There are no restrictions.
Preferred Citation
Papers of Edgar J. Fisher, Jr., Accession # 87/Oct/42, Special Collections and Archives, Tompkins-McCaw Library, Virginia Commonwealth University, Richmond, Va.
Acquisition Information
Gift of Edgar J. Fisher Jr.
---
Edgar J. Fisher, Jr. (1919-2005)
Edgar Jacob Fisher, Jr., was born on June 3, 1919 in Istanbul, Turkey where his father was the Dean of Robert College. The family returned to Virginia when Fisher was 13 years old. Fisher attended the College of William and Mary graduating in 1942 with a degree in health and physical education. He then served four years in the U.S. Navy during World War II. After his discharge from the Navy, he worked as an administrative assistant and acting personnel director at the Near East College Association in New York City. In 1948, Fisher was hired as the director of the Virginia Council on Health and Medical Care, located in Richmond, Virginia.
Fisher spent his career with the VCHMC. In the early years, the VCHMC studied health care issues by speaking with doctors, medical educators, and students to identify problems within the profession including those of rural medical staffing. They found that most rural communities could support a doctor's practice and that many physicians wished to work in smaller towns. However, the lack of modern medical facilities in these areas made them less appealing to young doctors. Fisher worked with the communities to make themselves attractive to potential physicians by raising money and building clinics. He also assisted doctors looking to build a practice. Fisher tried to impress upon the candidates the need to find not only a place to practice, but a community to which they could belong. Fisher and VCHMC were very successful in their placement of medical personnel in rural communities. By the time Fisher retired from the VCHMC in 1984, he had helped place more than 1,000 physicians in underserved areas throughout Virginia.
In addition to his career at the VCHMC Fisher served on the board or as a member of other health related professional organizations such as the Virginia League for Nursing and the Virginia Public Health Association among others. He also served as vice president of administration and as a board member of Needle's Eye Ministries and led fundraising efforts to open the Cross Over Health Center in 1991.
Fisher was married twice. His first wife, Mildred Anne Hill, died in 1975. In 1980 he married Constance Fleming Warwick and they had a daughter, Elisabeth Anne Fisher. Fisher died on December 11, 2005 and is interred in Hollywood Cemetery in Richmond, Virginia.
Virginia Council on Health and Medical Care
The Virginia Council on Health and Medical Care (VCHMC), formed in 1946, was an outgrowth of a meeting called by Dr. H. B. Mulholland, then president of the Medical Society of Virginia. Mulholland invited representatives from various official and voluntary statewide organizations to consider working together to meet the health needs of rural and medically underserved Virginia communities. The solution was to create the VCHMC, an independent group funded by private donations rather than state money. The mission of the Council was to strengthen the overall health programs of the state, serve as a clearinghouse on health and medical care issues and programs, and coordinate health programs through joint planning with public and private agencies.
Services offered by the VCHMC included a physician referral service that began in 1950 to match doctors with rural communities in need of a physician. A dentist referral service was added in 1954 and later one for occupational therapists. Other activities of the VCHMC included sponsoring conferences on the needs of children with disabilities and nutrition as well as a health careers program to educate young people on the array of opportunities in the health profession.
In 1986, the VCHMC changed its name to the Virginia Health Council, Inc.(VHC) but continued on with the same mission as before. In 1992, the Virginia General Assembly and its Joint Commission on Health Care created the Virginia Health Care Foundation (VHCF) a public/private partnership. The VHCF's mission was to expand access to health care for the uninsured and underserved citizens of Virginia. The VHCF, along with other state and federally funded organizations, were now providing services similar to the VHC. The VHC board of directors voted to close the council and operations ceased on December 31, 1994. On July 20, 1995, the VHC restated its articles of incorporation and bylaws naming the VHCF as its sole member. This was done so that the VHCF could receive funds designated for the VHC to publish the Virginia Health Careers Manual. The VHCF now publishes this manual and maintains an online version of it.
The papers of Edgar J. Fisher, Jr. contain materials related to Fisher's work as director of the Virginia Council on Health and Medical Care (VCHMC) from 1948-1984. The majority of the papers are articles and editorials about or by the VCHMC that appeared in newspapers, medical publications, and other magazines. Additional items in the collection include VCHMC annual reports, awards and honors, pamphlets, periodicals, Fisher's presentations, and other related materials.
This collection is divided into two series:
Series 1, Professional Papers, 1949-1986 Series 2, Articles and Editorials, 1949-1984
Files are arranged alphabetically within each series and the materials within the files are arranged chronologically.
---
Series 1: Professional Papers, 1949-1986
Box: 1
This series contains papers related to the VCHMC. Items include annual reports, awards and honors, pamphlets, the periodical Public Opinion Committee produced by the Council, presentations delivered by Fisher, and miscellaneous reports.
Box-folder 1:1

Annual Reports of the VCHMC, 1952-1957, 1959-1974, 1984

Box-folder 1:2

Awards and Honors, 1950-1986

Items include letters from Virginia Governors Mills E. Godwin, Jr., Linwood Holton, and Charles Robb regarding achievements by Edgar J. Fisher and VCHMC; programs and press releases from the 1954 Lane Bryant Annual Awards where the VCHMC won the $1,000 group award; and other letters and statements recognizing the work of the VCHMC.

Box-folder 1:3

Congressional Record, Sept. 10, 1975

Photocopy, Sen. Harry F. Byrd, Jr. submitted a letter by Fisher to Sen. Edward Kennedy on the issue of the shortage of physicians in rural areas.

Box-folder 1:4

Pamphlets

An assortment of pamphlets about the VCHMC.

Box-folder 1:5

Periodicals, Public Opinion Committee, 1946-1965

A periodical produced by the VCHMC.

Box-folder 1:6

Press Release, June 26, 1978

A press release to announce the placement of the 1,000th physician by the VCHMC.

Box-folder 1:7

Presentations, 1952-1953, 1956-1958, 1960, 1974

A press release to announce the placement of the 1,000th physician by the VCHMC.

Box-folder 1:8

Report of the Council on Medical Service, 1974

Report to the American Medical Association regarding professional-lay health councils, citing the VCHMC as an example.

Box-folder 1:9

Speech, Edgar Fisher Retirement Luncheon, 1984

Box-folder 1:10

Tangier Island, 1955-1957

Clippings, reports, press releases, itineraries, and timelines regarding the search for a doctor to serve Tangier Island, Virginia and the placement of Dr. Mikio Kato

Box-folder 1:11

The Tangier Island Story, 1955-1957

A collection of newspaper articles chronicling the search for a doctor and the building of a medical center for the community.

Box-folder 1:12

Virginia Health Committee, Mid-Century White House Conference on Children and Youth, 1950
Series 2: Articles and Editorials, 1949-1984
Box: 2
This series contains articles and editorials which appeared in various newspapers, journals, and magazines. These articles generally discussed the work of the VCHMC, the placement of physicians in rural areas, and ongoing debates about healthcare. There are also articles that cover the three year task of placing a doctor at Tangier Island, 1955-1957.
Box-folder 2:1

Articles, originals 1952-1959

Typed originals of articles written about the services of VCHMC.

Box-folder 2:2-3

Articles, 1949-1984

Photocopies and reprints of articles by or about VCHMC discussing the placement of doctors and other medical professionals in underserved or rural communities, tips for communities searching for doctors, and tips for doctors on building and retaining a practice in rural areas. Fisher authored many of these articles.

Box-folder 2:4

Editorials, 1950-1984

Photocopies of editorials that appeared in numerous newspapers covering topics such as health care at the state and national level, placement of doctors in rural communities, and the activities of the VCHMC.