A Collection in
Special Collections and Archives, Tompkins-McCaw Library
Accession Number 86/Sep/17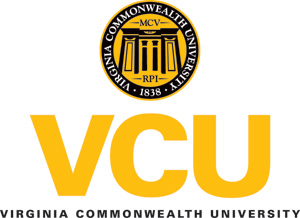 Repository
Special Collections and Archives, Tompkins-McCaw Library, Virginia Commonwealth University, Richmond, Va.
Accession number
86/Sep/17
Title
The George F. Keesee Collection 1869-1924
Physical Characteristics
1.7 linear feet. 29 items
Language
English
---
Access Restrictions
Collection is open to research.
Use Restrictions
There are no restrictions.
Preferred Citation
George F. Keesee Collection, Accession #86/Sep/17, Special Collections and Archives, Tompkins-McCaw Library, Virginia Commonwealth University, Richmond, Va.
Acquisition Information
Collection donated by Mrs. Edgar J. Fisher Jr.
---
Dr. George Fisk Keesee as born on 05 September, 1842 in Richmond, Virginia. Orphaned at an early age, Keesee was raised by his father's friend, and prominent businessman, Cornelius Crowe.
At age 19, he joined the Confederate army. As a member of the Virginia Life Guards, he participated in what would become the first engagement of the war, the Battle of Bethel. (10 Jun, 1861) Keesee's war career was short lived, as he became ill and was reassigned to the defense of Richmond, a task he continued until war's end.
He decided on a career in dentistry, and graduated Valedictorian of the Baltimore College of Dental Surgery in 1869. Keesee set up his practice in Richmond where he remained active until his retirement in 1924. Keesee was a founding member of the Virginia Dental Association and was named Secretary, a post he would hold for over 50 years. He also helped organize the Richmond Dental Society serving the organization in a variety of capacities. At the time of his death, he was an honorary lifetime member and president emeritus.
Keesee received many accolades during his long career including being named Secretary-General of the 1907 Jamestown Exposition National Dental Conference. Keesee was reelected as secretary of the Richmond Randolph Masonic Lodge a record 59 consecutive times. He also served as its Worshipful Master from 1875-1877. His portrait still hangs in his Masonic Lodge grand hall.
Keesee married the former Sallie Bennett on 30 November, 1871 and they had five children. Keesee died 09 October, 1924 in Richmond. He is buried in Hollywood Cemetery.
The core of this collection is Keesee's dental office ledgers which are complete for the years of his practice. (1869-1924). There is also a collection of speeches written by Keesee, as well as some memorabilia. The collection does not include any materials documenting Keesee's work with the Masons, or the dental associations in which he belonged.
This collection is compiled by merging accessioning numbers: 86/Sep/17, 88/Sep/18, 89/Mar/06, 90/Jul/19.
---
Box-folder: 1
a typicial entry would include the work done, a price, any payment made. There will be an occasional change in address.
Box-folder 1.1

Dental Office Ledgers 1869-1872

Box-folder 1.2

Dental Office Ledgers 1873-1876

Box-folder 1.3

Dental Office Ledgers 1877-1879

Box-folder 1.4

Dental Office Ledgers 1880-1884

Box-folder 1.5

Dental Office Ledgers 1885-1888

Box-folder 1.6

Dental Office Ledgers 1889-1892

Box-folder 1.7

Dental Office Ledgers 1892-1894

Box-folder 1.8

Dental Office Ledgers 1895-1897

Box-folder 1.9

Dental Office Ledgers 1898-1900

Box-folder 1.10

Dental Office Ledgers 1901-1903

Box-folder 1.11

Dental Office Ledgers 1904-1906

Box-folder 1.12

Dental Office Ledgers 1907-1910

Box-folder 1.13

Dental Office Ledgers 1911-1914

Box-folder 1.14

Dental Office Ledgers 1915-1918

Box-folder 1.15

Dental Office Ledgers 1919-1924
Papers and personal effects.
Box-folder: 2
Box-folder 2.1

Papers written by Keesee.

Box-folder 2.1

Valedictorian address, Baltimore College of Dental Surgery. 1869

Box-folder 2.1

Handwritten address, "History of Dentistry" in Virginia.

Handwritten in pencil, with envelope.

Box-folder 2.1

Handwritten reply to telegram sent by Dr. Harry Bear, then Secretary of the Virginia Dental Association.

Handwritten in pencil

Box-folder 2.2

Biographies of Keesee.

This folder contains several biographies of Keesee.

Box-folder 2.2

Biography written by Dr. Burton Lee Thorpe for the 1907 Jamestown Exposition National Dental Conference. 1907

Box-folder 2.2

Biography written by Dr. Harry Bear, Dean, School of Dentistry, MCV. 1925

Box-folder 2.2

Biography written by Keesee's son, George H. Keesee

Box-folder 2.3

Photograph Collection

Photograph

Box-folder 2.4

Memorabilia

This folder contains medals, a name plate, and several appointment books.

Box-folder 2.4

Medal 1907

Member, 1907 Jamestown Exposition National Dental Award

Box-folder 2.4

Medal 1915

25th reunion of the United Civil War Veterans.

Box-folder 2.4

Brass Doorplate

Box-folder 2.4

Appointment books 1910, 1915-1917

Box-folder 2.4

Bylaws booklet 1917

Virginia Dental Association.

Box-folder 2.4

Bylaws 1916

Richmond Dental Association.

Box-folder 2.4

Program 1919

Richmond Dental Society meeting