A Collection in
Special Collections and Archives, Tompkins-McCaw Library
Accession number Acc. 30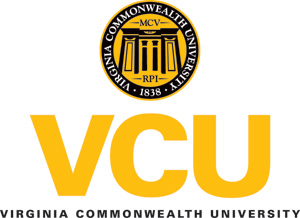 Virginia Commonwealth University
Special Collections and Archives
Tompkins-McCaw Library
Box 980582
Virginia Commonwealth University
Richmond, Virginia 23298-0582
USA
Phone: (804) 828-9898
Fax: (804) 828-6089
Email:
libtmlsca@vcu.edu
URL:
http://www.library.vcu.edu/about/special-collections/tompkins-mccaw/
© 2002 By Virginia Commonwealth University. All rights reserved.
Funding: Web version of the finding aid funded in part by a grant from the National Endowment for the Humanities.
Processed by: Special Collections and Archives Staff
Repository
Special Collections and Archives, Tompkins-McCaw Library, Virginia Commonwealth University
Accession number
Acc. 30
Title
Sadie Heath Cabaniss Letters, 1900-1904
Extent
3 items.
Creator
Sadie Heath Cabaniss
Language
English
---
Access Restrictions
Collection is open to research.
Use Restrictions
There are no restrictions.
Preferred Citation
Sadie Heath Cabaniss Letters, Accession # Acc. 30, Special Collections and Archives, Tompkins-McCaw Library, Virginia Commonwealth University, Richmond, VA.
Acquisition Information
Presented to the Tompkins-McCaw Library by Miss Mary Bell, Librarian at the Virginia Department of Health 11 August 1976.
Provenance
The items in this collection were obtained by Nannie Minor during her association with Sadie Cabaniss. Miss Minor subsequently places these items in her working library at the Department of health where they were discovered by Mary Bell.
---
Sadie Heath Cabaniss, daughter of Charles J. and Virginia R. Cabaniss, was born in Petersburg, Virginia on 8 October 1865. She received a classical education at home before attending St. Timothy's School in Catonsville, Maryland where she graduated in 1874. Following a brief time as governess and teacher, Cabaniss attended the Johns Hopkins Hospital School of Nursing in Baltimore, Maryland. While at Hopkins Cabaniss became acquainted with Isabel Hampton Robb. Upon graduation in 1893, Cabaniss held the position of night supervisor at the Johns Hopkins Hospital
In 1895, Cabaniss became supervisor of the operating room at the Old Dominion Hospital connected to the Medical College of Virginia (MCV) in Richmond, Virginia. The MCV faculty asked Cabaniess to organize a training school for nurses. Cabaniss ran the school she organized on the Nightingale method of nursing education from 1895 until April of 1901.
To respond to the needs of the sick poor in Richmond, Cabaniss and several of her former students from the Old Dominion Training School organized the Nurses' Settlement of Richmond in 1900. The group subsequently evolved into the Instructive Visiting Nurses Association (IVNA).
Following the creation of the Nurses' Settlement, Cabaniess focues on the organization of trained nurses. She urged the formation of alumnea associations as various schools across the Commonwealth and in 1901 called members of the various associations to Richmond to organize the Virginia State Association of Nurses (now the Virginia Nurses Association) Cabaniss served as the first President and continued in the office until 1905. While serving as President, Cabaniss led the movement to secure licensing legislation to regulate nursing in Virginia
Later in life, Cabaniss continued her work in public health in Florida, Georgia and North Carolina. She returned to Virginia following World War I and worked in Virginia's northern neck area. Poor health forced her to retire from nursing work. Cabaniss died in Richmond on 11 July 1921.
For additional biographical information see "Sadie Heath Cabaniss"in Dictionary of American Nursing Biography 1988 and "Sadie Heath Cabaniss"in Dictionary of Virginia Biography 2001.
The collection contains three items. The letter from Isabel Hampton Robb and the list of questions for the anatomy and physiology exam were written during her tenure as Superintendent of the Old Dominion Training School. Cabaniss wrote the letter to Mary Louise Spencer during her time on the Virginia State Board of Examiners of Nurses.
---
1 item
ALS, Isabel Hampton, Cleveland, Ohio to Miss [Sadie Heath] Cabaniss 3 May [1901?]
1 item
ALS, S[adie] H[eath] Cabaniss, Richmond, VA to Miss [Mary Louise] Spencer 2 April 1904.
1 item
ADS, Document written by Sadie Heath Cabaniss with examination questions in anatomy and physiology for the student in the Old Dominion Hospital Training School.