A Collection in
Special Collections and Archives, Tompkins-McCaw Library
Collection Number 98/Dec/8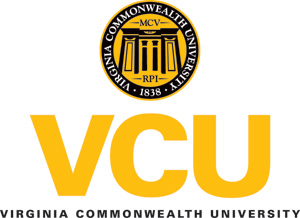 Virginia Commonwealth University, Tompkins-McCaw Library
Special Collections and Archives
Tompkins-McCaw Library
Box 980582
Virginia Commonwealth University
Richmond, Virginia 23298-0582
USA
Phone: (804) 828-9898
Fax: (804) 828-6089
Email:
libtmlsca@vcu.edu
URL:
http://www.library.vcu.edu/about/special-collections/tompkins-mccaw/
© 2001 By Copyright Virginia Commonwealth University. All Rights Reserved.
Funding: Web version of the finding aid funded in part by a grant from the National Endowment for the Humanities.
Processed by: Darien Scott Kay
Repository
Special Collections and Archives, Tompkins-McCaw Library
Collection number
98/Dec/8
Title
Papers of Dr. Rufus Livius Raiford 1891-1963, 1988
Physical Characteristics
2.16 linear feet
Creator
Rufus Livius Raiford
Language
English
---
Access
The collection is without restrictions.
Use Restrictions
There are no restrictions.
Preferred Citation
Box/folder, Papers of Rufus Livius Raiford, 98/Dec/8, Special Collections and Archives, Tompkins-McCaw Library, Virginia Commonwealth University
Acquisition Information
Collection acquired by Katherine Smith, granddaughter of Rufus Livius Raiford and donated to Tompkins-McCaw Library.
---
Rufus Livius Raiford was born in the Corinth community of Southampton Coutny, Virginia on November 17, 1880, and passed away on June 26, 1948. His early schooling was received at Corinth Academy, a privates school operated by the Society of Friends. Later he attended Westtown Boarding School in Pennsylvania, from which he graduated in 1901. He then entered the University College of Medicine in Richmond, Virginia. He received his degree of Doctor of Medicine from that institution in 1906, and shortly thereafter passed the state examinations which licensed him to parctice his profession.
On November 27, 1906, he married Lora K. Burgess. From this marriage were born two sons, Drs. Fletcher Raiford and Morgan Raiford. From 1906 to 1908, Raiford practiced medicine in his home community. Quickly Dr. Raiford was forced to work around many handicaps that faced rural doctors of the time. Things such as muddy roads, lack of modern conveniences, and lack of reliable transportation to name a few. In 1908 he built a home in the village of Sedley, about seven miles south of his old home. It was here that he began a modest clinic housed in his dwelling. This clinic was one of the first attempts by any physician to establish a clinic in a rural area.
In 1925 he opened a hosptial in Franklin, Virginia that was known as the Raiford Memorial Hospital. The ever-growing needs for hospital service in Franklin and the surrounding community made necessary almost continuous expansion. This was made possible by substantial grants and other federal funds. It was at the Sedley Clinic and the Raiford Memorial Hospital that the began preaching and practicing the doctrine of preventive medicine and raising the health standards of people of both races in these areas. It was these efforts to provide equal medical care to all no matter their financial status or race that made him a pioneer and brought him national recognition.
The Rufus Livius Raiford Collection contains nearly 700 items. The collection is divided into sixs series: Personal Correspondence, Professional Papers, School Years, Genealogy and Local History, Photographs and Publications. The papers date from 1891-1963 with one biographical sketch of a family member, in the genealogy and local history series, dating from 1988. Included with the collection are handwritten notes written by Raiford's granddaughter, the donor of the collection. These notes provide a good insight into certain aspects of the collection.
The largest series in this collection is the personal corespondence. It is arranged chronologically. The series consists primarily of letters written by Raiford and his wife to their son Fletcher while he was away at the Westtown School, the University of Richmond and the Medical College of Virginia between 1932 and 1937. These letters serve as weekly accounts of things oing on at the Raiford Memorial Hospital, life in Franklin, and life during the Depression. They also illustrate many of the difficulties that were faced by Raiford in his attempt to establish a stong hospital and provide quality medical care in a rural area.
The professional papers include corresondence, patient accounts, physician visiting litsts, information on the Raiford Memorial Hospital, and information on various conferences. This series contains letters from other professionals in the medical field, information on hospital business, and information on conferences. This series reflects many of the areas of concern and interest Raiford had for the hospital and his profession. It also shows the types of business he conducted over the years.
The school years series consists of matriculation cards of Rufus Raiford whileat the University College of Medicine, YMCA booklets, commencement invitations and a small set of correspondence. Lastly the collection has three smaller series: genealogy and local history, photographs, and publications. The photographs are personal family images and shots of Raiford Memorial Hospital. Publications include articles written by Raiford and articles about Raiford and the hospital.
Materials are arranged in six series and chronologial therein
Series I: Personal Correspondence
Box-folder 1:1

1891-1908

Box-folder 1:2

1906-1909

Box-folder 1:3

1910-1917

Box-folder 1:4

1919-1922

Box-folder 1:5

1921-1922

Box-folder 1:6

September-November 1932

Box-folder 1:7

November-December 1932

Box-folder 1:8

January 1933

Box-folder 1:9

Frebruary-March 1933

Box-folder 1:10

April-May 1933

Box-folder 2:1

September-October 1933

Box-folder 2:2

November-December 1933

Box-folder 2:3

January-February 1934

Box-folder 2:4

March-April 1934

Box-folder 2:5

May-September 1934

Box-folder 2:6

October-December 1934

Box-folder 2:7

January-February 1935

Box-folder 2:8

March-April 1935

Box-folder 3:1

May-June 1935

Box-folder 3:2

July-September 1935

Box-folder 3:3

January-February 1936

Box-folder 3:4

March-April 1936

Box-folder 3:5

May 1936

Box-folder 3:6

June-August 1937

Box-folder 3:7

1939

Box-folder 3:8

1945-1963

Box-folder 3:9

Undated
Series II: Professional Papers
Box-folder 4:1

Correspondence 1907-1909, 1923

Box-folder 4:2

Correspondence 1944-47

Box-folder 4:3

Correspondence 1948

Box-folder 4:4

Raiford Memorial Hospital

Box-folder 4:5

Patient Accounts

Box-folder 4:6

Patient Accounts

Box-folder 4:7

Physicians Visiting Lists

Box-folder 4:8

Physicians Visiting Lists

Box-folder 5:1

Notes and Journal

Box-folder 5:2

Medical Society of Virginia

Box-folder 5:3

Seaboard Medical Society

Box-folder 5:4

Southern Rural Health Conference

Box-folder 5:5

Bank Notes

Box-folder 5:6

Medical Stamps
Series III: School Years 1901-1906
Box-folder 5:7

Correspondence 1902-1905

Box-folder 5:8

Westtown Literary Union

Box-folder 5:9

Young Men's Christian Association booklets

Box-folder 5:10

Matriculation Cards

Box-folder 5:11

Sketch Book

Box-folder 5:12

Commencement Invitation

Box-folder 5:13

State Board of Medical Examiners
Series IV: Genealogy and Local History
Box-folder 5:14

Sedley

Box-folder 5:15

Corinth Acadmey

Box-folder 5:16

Black Creek Friends Meeting

Box-folder 5:14

Biographical Sketch-Daniel Morgan Burgess
Box-folder 5:18

Richmond 1900-1906

Oversize

Westtown School, Class of 1901 1901

Box-folder 5:19

R. L. Raiford graduation 1906

Box-folder 5:20

Lora K. Burgess 1906

Box-folder 5:21

Family Photos 1908-1926

Box-folder 5:22

Raiford Memorial Hospital

Box-folder 5:23

Personal Photos (Undated)