A Collection in
Special Collections and Archives, James Branch Cabell Library
Accession Number M 385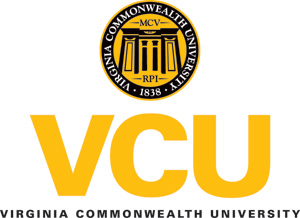 Virginia Commonwealth University, James Branch Cabell Library
Special Collections and Archives
James Branch Cabell Library
Box 842003
Virginia Commonwealth University
Richmond, Virginia 23284-2003
USA
Phone: (804) 828-1108
Fax: (804) 828-0151
Email:
libjbcsca@vcu.edu
URL:
http://www.library.vcu.edu/about/special-collections/cabell/
© 2010 By Virginia Commonwealth University. All rights reserved.
Processed by: Leila Prasertwaitaya
Repository
Special Collections and Archives, James Branch Cabell Library
Accession Number
M 385
Physical Characteristics
0.42 linear feet.
Location
Stacks
Language
English
---
Access Restrictions
Collection is open to research.
Use Restrictions
There are no restrictions.
Preferred Citation
The Anna

Banana 

Collection, Collection Number M 385, Special Collections and Archives, James Branch Cabell Library, Virginia Commonwealth University, Richmond, Va.
Acquisition Information
Gift of Rebecca Dobyns.
The Anna

Banana 

Collection was compiled by a former Special Collections and Archives intern, Rebecca Dobyns, in 2004. The stamps in the collection are also a gift sent directly from Anna Banana.The papers were collected by Dobyns as part of a book art project called To and From: Davi Det Hompson Correspondents. Her research was included in her master's thesis entitled "The Postcard Art Project." Dobyns is now a librarian in Henrico County.
---
Anna

Banana 

(b. 1940), formerly Anne Lee Long, is a visual and performance artist from Canada. Since the 1970s, she has been a major contributor and innovator of mail art. For over 30 years, she has been part of the International Mail Art Network (IMAN), an art exchange program that involves artists from all over the world. She has also published extensively on art related topics, including a newsletter called

Banana 

Rag (1971-1991), which she converted into Artistamp News (1991-1996). In addition to her work with mail art, Anna

Banana 

is also a performance artist. Her stage performances have included Dada and Futurist scripts as well as conceptual performances. *For more information, consult the Special Collections and Archives website http://www.library.vcu.edu/jbc/speccoll/davidet.html
The collection consists of one box of thirty-one folders, which contains Anna

Banana's 

extensive curriculum vitae, bibliographic materials, stamp designs from 1988-2002, selected newsletters from

Banana 

Rag and Artistamp News, as well as reviews from various artists.
The collection has been divided into three groups: Artist's bibliographic materials, Newsletters, and Published articles on Anna

Banana 

.
Series 1: Artist's Bibliographic Materials n.d., 1988-2003, 2007
Box: 1
Box-folder 1:1

Box-folder 1:2

Curriculum Vitae October 2003

Box-folder 1:3

Miscellaneous Advertisements 1994-2003

Box-folder 1:4

Selected Bibliography n.d.

Box-folder 1:5

Stamp Collection 1988-2002

Box-folder 1:6

Transportable, Berlin Exhibition Brochure April 13-May 11, 2003

Box-folder 1:7

To and From: Devi Det Hompson Correspondents, taken from Special Collections and Archives website July 30, 2007
Series 2: Newsletters 1987-90, 1993-96, 2003-04
Box: 1
Box-folder 1:8

Artistamp News, Vol. 3, no. 1-2 February 1993

Box-folder 1:9

Artistamp News, Vol. 4, no. 2 October 1994

Box-folder 1:10

Artistamp News, Vol. 5, no. 1 June 1995

Box-folder 1:11

Artistamp News, Vol. 6, no. 1 February 1996

Box-folder 1:12

Box-folder 1:13

Box-folder 1:14

Box-folder 1:15

Box-folder 1:16

Box-folder 1:17

Box-folder 1:18

Box-folder 1:19

Box-folder 1:20

Box-folder 1:21

Box-folder 1:22
Box: 1
Box-folder 1:23

Box-folder 1:24

Rubberstampmadness, Vol. II no. 51 May/June 1990

Box-folder 1:25

Box-folder 1:26

"It's Not So Easy Being Yellow," in The Globe and Mail August 20, 1998

Box-folder 1:27

"Special Delivery Brings Mail Art" in The Georgia Straight October/November 1999

Box-folder 1:28

National Post April 25, 2000

Box-folder 1:29

Box-folder 1:30

Box-folder 1:31