A Collection in
Special Collections and Archives, James Branch Cabell Library
Collection number M 384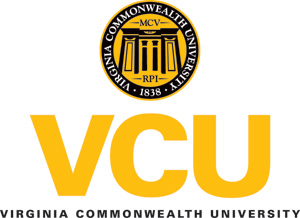 Virginia Commonwealth University, James Branch Cabell Library
Special Collections and Archives
James Branch Cabell Library
Box 842003
Virginia Commonwealth University
Richmond, Virginia 23284-2003
USA
Phone: (804) 828-1108
Fax: (804) 828-0151
Email:
libjbcsca@vcu.edu
URL:
http://www.library.vcu.edu/about/special-collections/cabell/
© 2015 By Virginia Commonwealth University. All rights reserved
Processed by: Special Collections and Archives Staff
Repository
Special Collections and Archives, James Branch Cabell Library, Virginia Commonwealth University
Collection number
M 384
Title
James F. Stubbins Postcard collection, 1900s-1950s, bulk 1900s-1930s
Physical Characteristics
2,742 postcards, 5 card file boxes.
Collector
Stubbins, James F.
Language
English
---
Access Restrictions
The collection is open to research.
Use Restrictions
There are no restrictions.
Preferred Citation
James F. Stubbins Postcard collection, Collection number # M 384, Special Collections and Archives, James Branch Cabell Library, Virginia Commonwealth University, Richmond, VA.
Acquisition Information
Gift of the Stubbins family, donated in 2009.
Alternative Form Available
The U.S. postcards in this collection have been digitized and can be found at the VCU Libraries Digital Collection website.
---
James F. Stubbins served as professor of pharmaceutical chemistry for 34 years at the School of Pharmacy, Virginia Commonwealth University. Born in Honolulu in 1931, his family was living in the Philippines when Pearl Harbor was bombed in 1941. Stubbins along with his mother and brother moved to Denver to live with family until the war ended. When he was 14 the family moved to Las Vegas. Stubbins earned a bachelor's degree in chemistry from the University of Nevada at Reno in 1953 and then served in the Army. He earned a master's degree in organic chemistry from Purdue University in 1958 and a doctorate in medicinal chemistry in 1965 from the University of Minnesota. Stubbins joined the faculty of the Medical College of Virginia (now VCU) in 1963 as an assistant professor of pharmaceutical chemistry. Among the faculty he was well known for his boxes of index cards on which he recorded the details of every scientific paper he read. Stubbins retired from VCU in 1996 and was granted emeritus professor status.
Stubbins was also an avid postcard collector. He began the hobby as a young man and amassed a large collection. He later dealt and traded postcards and was a founding member of the Old Dominion Postcard Club formed in Richmond in 1978. Stubbins was married to June Kepple Stubbins and they had three children. Stubbins died on April 22, 2009.
The Stubbins collection is comprised mostly of postcards of U.S. county courthouses and a variety of other municipal buildings such as town halls, city halls, etc. The postcards represent every state except for North Carolina. Many of the buildings depicted were constructed in the late 19th and early 20th century, some of which no longer exist. The collection documents the variety of architectural styles from this period. The postcards also illustrate the various state government structures. Many states have at least two tiers of local government, counties and municipalities (village, town, city, and borough), but some have unique governing structures. For example, the Commonwealth of Virginia has 95 counties and 38 independent cities. In most states, cities are part of the county government. The collection includes cards from both American and European publishers, as well as a number of rare "real photo" postcards which are photographic images printed on postcard paper stock. A portion of the postcards in the collection have postmarks that range in date from 1904-1957.
The collection also contains postcards from European countries including Belgium, France, Italy, and Spain. The postcards mainly display images of famous structures and landmarks in European cities such as Brussels and Bruges, Belgium, Paris and Marseille, France, Rome, Italy, and Madrid, Spain. Many of the Spanish postcards are from the printers Hauser and Menet. They specialized in the fototipia process (called collotype in English). The majority of the postcards are unused, but some were mailed and the postmarks range from 1907 to 1965.
The collection is divided between the U.S. and the European postcards. The U.S. postcards (boxes 1-4) are arranged alphabetically by state and the European postcards (box 5) alphabetically by country.
Box 1
U.S.: Alabama - Indiana
Box 2
U.S.: Iowa - Missouri
Box 3
U.S.: Mississippi - Oregon
Box 4
U.S.: Pennsylvania - Wyoming
Box 5
Belgium, France, Italy, and Spain