A Collection in
Special Collections and Archives, James Branch Cabell Library
Collection Number M344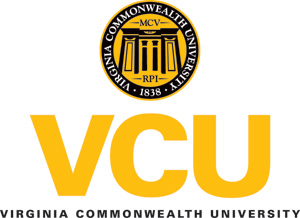 Virginia Commonwealth University, James Branch Cabell Library
Special Collections and Archives
James Branch Cabell Library
Box 842003
Virginia Commonwealth University
Richmond, Virginia 23284-2003
USA
Phone: (804) 828-1108
Fax: (804) 828-0151
Email:
libjbcsca@vcu.edu
URL:
http://www.library.vcu.edu/about/special-collections/cabell/
© 2011 By Virginia Commonwealth University. All rights reserved.
Processed by: Gerardo Del Cojo and Gay Acompanado
Repository
Special Collections and Archives, James Branch Cabell Library
Collection Number
M 344
Title
Fan Free Clinic Records 1971-2006, undated
Physical Characteristics
6 linear feet.
Location
Stacks
Language
English
---
Access Restrictions
Collection is open to research.
Use Restrictions
There are no restrictions.
Preferred Citation
Fan Free Clinic Records, Collection Number M 344, Special Collections and Archives, James Branch Cabell Library, Virginia Commonwealth University, Richmond, Va.
Acquisition Information
The collection was donated to VCU Libraries in August and December 2005 by Norma Schanz, executive director of the Fan Free Clinic in the early 1980s.
---
The Fan Free Clinic, Inc. was organized in Richmond, Virginia in 1970 by volunteer medical professionals, pastoral counselors and community volunteers. Three individuals, William Fitzhugh, an MCV resident, Mary File, an operating room nurse, and Robert Bluford, Jr., a director of the Presbyterian Church's work on college and university campuses over the south at the time, began planning in the summer of 1970 for what was to become the Fan Free Clinic. They opened the first Fan Free Clinic at 1103 Floyd Avenue in October 1970. Since then, the clinic has moved to several different locations. As of 2007, Fan Free Clinic is located at 1010 North Thompson Street. Initially, the free clinic was an emergency response to the medical and emotional issues that accompanied the influx of ill prepared young people into the inner city environment of Richmond's Fan District. Simultaneously, the free clinic found that its services were in demand by the broader inner city population. This varied clientele shared similar problems that had not yet been addressed adequately by the health care system.
As public health developed its responses to these rapidly growing community health issues, the free clinic was recognized and funded for its unique ability to reach persons at high risk who were reluctant to utilize public health facilities; reach and treat Richmond's homeless, indigent and/or sheltered population; provide volunteer services at low cost to public health's limited dollars; and provide services during night hours for persons who could not patronize clinics during traditional work hours.
In the 1970s, public health's emphasis in prevention was early diagnosis and treatment. Beginning in the 1980s, with the emerging AIDS epidemic, prevention education was prioritized. The free clinic was further recognized and funded for its experience in preventive communication with the targeted high risk populations and training and networking with service providers to bridge the gaps in service that result from indigency, fear and stigma. The free clinic's volunteer resources have stretched the available public monies to provide services at a level that otherwise could not have afforded.
As it remains today, the Fan Free Clinic's mission is to provide medical treatment, health education, and social services to those in the Richmond Metro area with limited access to care. The free clinic place special emphasis on welcoming the least served.
[Information taken from a Fan Free Clinic Manual with its written history, an excerpt taken from Robert Bluford, Jr.'s account of the formation of the Fan Free Clinic and the mission taken from the Fan Free Clinic website in March 2007, www.fanfreeclinic.org]
The collection includes correspondence, memorabilia, videotapes, newspaper clippings, numerous photographs, various organizational minutes and reports, Fan Free Clinic newsletters, posters, and advertisements, and other published materials on Fan Free Clinic. The collection dates from the early 1970s to 2006. Within the collection there is an extensive amount of newspaper clippings focusing on the role of the clinic in Richmond, videotapes and photographs focusing on the Fan Free Clinic programs, special events such as the AIDSWALK: Richmond and the Tour de Friends in 2003, and HIV/AIDS awareness efforts and fundraisings.
The contents of this collection had been arranged chronologically and alphabetically in seven series, which are: Series I: Newspaper Clippings (1982-2007,undated); Series II: Organizational Files; 1971-2005; Series III: Publications (1971-2006,undated); Series IV: Memorabilia (circa 1980s-2000s, undated); Series V: Videotapes (1989, 1993, 2003, undated ); Series VI - Oversize (undated); and Series VII - Photographs and Slides (1980s-2000s, undated).
Series I: Newspaper Clippings 1982-2007, undated
Box: 1
Box-folder 1:1

Newspaper clippings 1982-1987

Box-folder 1:2

Newspaper clippings 1988

Box-folder 1:3

Newspaper clippings Sep. - Oct. 1989

Box-folder 1:4

Newspaper clippings 1990

Box-folder 1:5

Newspaper clippings Aug. 4, 1990

Box-folder 1:6

Newspaper clippings 1992

Box-folder 1:7

Newspaper clippings Feb. 1993

Box-folder 1:8

Newspaper clippings Winter 1994

Box-folder 1:9

Newspaper clippings 1995

Box-folder 1:10

Newspaper clippings Jan. 1997

Box-folder 1:11

Newspaper clippings Nov. 1997

Box-folder 1:12

Newspaper clippings 1998

Box-folder 1:13

Newspaper clippings 1999

Box-folder 1:13

Newspaper clippings 1999

Box-folder 1:14

Newspaper clippings 2000

Box-folder 1:15

Newspaper clippings 2001

Box-folder 1:16

Newspaper clippings 2002

Box-folder 1:17

Newspaper clippings 2003

Box-folder 1:18

Newspaper clippings 2004

Box-folder 1:19

Newspaper clippings 2005

Box-folder 1:20

Newspaper clippings undated

Box-folder 1:21

Tour de Friends Media Coverage, September 2002 - July 2003
Series II: Organizational Files 1971-2005
Box: 1-2
Box-folder 1:22

Agenda for UWS Meeting 2004

Box-folder 1:23

Annual Reports 1998 - 1999

Box-folder 1:24

Board of Directors List 1971-2003

Box-folder 1:25

By Laws 1995

Box-folder 1:25

By Laws 1995

Box-folder 1:26

Capital Campaign 1997

Box-folder 1:27

City Council Member Lists undated

Box-folder 1:28

Community Donations and In-Kind Contributions 1981 - 1999, undated

Box-folder 1:29

Contact Information undated

Box-folder 1:30

Correspondence 1972-2007

Box-folder 2:1

Fact Sheet undated

Box-folder 2:2

Fan Free Clinic Manual with Introduction, Legal Facts, Medical Services, Information on STD's, AIDS/HIV, Birth Control, Contacts and Glossary undated

Box-folder 2:3

Financial Statement 2003

Box-folder 2:4

Fundraising Pospects and Documents 1994-2006

Box-folder 2:5

History undated

Box-folder 2:6

Medical Terminology List undated

Box-folder 2:7

Minutes/ Records of Board Meetings 1971-1981

Box-folder 2:8

Orientation for New Volunteers Manual undated

Box-folder 2:9

Personal Resource Development undated

Box-folder 2:10

Richmond AIDS Ministry 2002-2003

Box-folder 2:11

Service Statistics 1995

Box-folder 2:12

Strategic Planning 1994-1997

Box-folder 2:13

Surveys/ Questionnaires undated

Box-folder 2:14

Virginia HIV Community Planning Committee 1997 Comprehensive Plan 1997

Box-folder 2:15

Volunteers in Health Care 1999

Box-folder 2:16

Volunteers List and Program 1998 and undated
Series III: Publications 1986-2006, undated
Box: 3-4
Box-folder 3:1

AIDS/ STD News Report 1996-1997

Box-folder 3:2

Brochures undated

Box-folder 3:3

Cookbook Feb. 1990

Box-folder 3:4

Fan Free Times 2005-2006

Box-folder 3:5

Lambda Directory 2005-2006

Box-folder 3:6

Let's Talk Newsletter 1989-2003

Box-folder 3:7

Magazines with Articles on Fan Free Clinic 2000, 2001

Box-folder 4:1

Posters and Advertisements (1 of 2) undated

Box-folder 4:2

Posters and Advertisements (2 of 2) undated

Box-folder 4:3

Publications of Other Organizations 1986-2001

Box-folder 4:4

Publications of Other Organizations undated

Box-folder 4:5

Virginia Department of Health Division of HIV/STD- Program Summary and Surveillance Quarterly 2000-2002
Series IV: Memorabilia undated
Box: 5-6
Box-folder 5:1

Award Certificate undated

Box-folder 5:2

Balloon undated

Box-folder 5:3

Bingo Card undated

Box-folder 5:4

Condom undated

Box-folder 5:5

Pleasure Cheques undated

Box-folder 5:6

Stickers undated

Box-folder 5:7

Miscellaneous Poem undated

Box 6 OVERSIZE

HIV/AIDS Collection Jar 2001

Box 6 OVERSIZE

AIDSWALK Richmond Button (2 round buttons) undated

Box 6 OVERSIZE

AIDSWALK Richmond Button - "I'm Walking In Memory of:"(2 round buttons) undated
Series V: Videotapes 1989, 1993, 2003, undated
Box: 7-11
Box-folder 7:1

AIDS Advocacy Training Part I, Nov. 5, 1993

Box-folder 7:2

AIDS Advocacy Training Part II, Nov. 5, 1993

Box-folder 7:3

AIDS Advocacy Training Part III, Nov. 5, 1993

Box-folder 7:4

AIDS Advocacy Training Part IV, Nov. 5, 1993

Box-folder 8:1

AIDS Advocacy Training (Part 1 of 2), Nov. 6, 1993

Box-folder 8:2

AIDS Advocacy Training (Part 2 of 2), Nov. 6, 1993

Box-folder 9:1

AIDS Conference (1 of 6), Oct. 14, 1989

Box-folder 9:2

AIDS Conference (2 of 6), Oct. 14, 1989

Box-folder 9:3

AIDS Conference (3 of 6), Oct. 14, 1989

Box-folder 9:4

AIDS Conference (4 of 6), Oct. 14, 1989

Box-folder 10:1

AIDS Conference (5 of 6), Oct. 14, 1989

Box-folder 10:2

AIDS Conference (6 of 6), Oct. 14, 1989

Box-folder 10:3

AIDS - The Compassionate Response (1 of 2), undated

Box-folder 10:4

AIDS - The Compassionate Response (2 of 2), undated

Box-folder 11:1

Rain: AIDS Skit, 1989

Box-folder 11:2

Tour de Friends 12 min. 2003

Box-folder 11:3

Tour de Friends Loop tape 2003
Series VI: Oversize Materials 1970-1971, 1989, 1998, 2005, undated
Box: 12-13
Box 12 OVERSIZE

Posters 1989, 1998, 2005, undated

Box 13 OVERSIZE

Fan Free Clinic Scrapbook, 1970-1971
Series VII: Photographs and Slides 2003, undated
Box: 14-16
Box-folder 14:1

Photographs - AIDS Quilt Panel undated

Box-folder 14:2

Photograph - Jim Beckner and others undated

Box-folder 14:3

Photographs - Special Events - AIDSWALK: Richmond (1 of 2) undated

Box-folder 14:4

Photographs - Special Events - AIDSWALK: Richmond (2 of 2) undated

Box-folder 14:5

Photographs - Special Events - Drama/ Theatrical Performance, undated

Box-folder 14:6

Photographs - Special Events - Sex Education, undated

Box-folder 14:7

Photographs - Special Events - Tour de Friends, 2003

Box-folder 14:8

Photographs - Special Events - Miscellaneous (1 of 2), undated

Box-folder 14:9

Photographs - Special Events - Miscellaneous (2 of 2), undated

Box-folder 14:10

Photographs - Staff Gatherings, undated

Box-folder 14:11

Photographs - Staff, Volunteers and New Clinic Building, undated

Box-folder 14:12

Photographs - Staff, Volunteers and Old Clinic Building, undated

Box-folder 14:13

Photographs - "UNTIL ITS OVER" Bell with AIDS ribbon engraving, undated

Box-folder 14:14

Photographs - Miscellaneous, undated

Box-folder 14:15

Photographs - Miscellaneous - Negatives, undated

Box-folder 14:16

Slide Images - Art Show/Installations, undated

Box 15 OVERSIZE

Photographs - Page Magazine Ad on AIDS, undated

Box 15 OVERSIZE

Album 1 - Fan Free Clinic Ten Year Anniversary, 1980

Box 16

Album 2 with photographs of FFC gatherings, AIDSWALK: Richmond, and other old and recent pictures of staff, volunteers, and clinic, undated

Box 16

Album 2 Description Cards identifying people and events in the numbered photographs, undated

Box 16

Album 3 with photographs of FFC gatherings, Ten year anniversary, AIDS Quilt Panels, AIDSWALK: Richmond, Staff pictures at Old Clinic facility, Photos of New Clinic Facility, and In Memoriam Photographs, undated

Box 16

Album 3 Folder with loose photographs of FFC gatherings, and ten year anniversary, undated

Box 16

Album 3 Description Cards identifying people and events in the numbered photographs, undated

Box 16

Description Cards with no matching photographs, undated