A Collection in
Special Collections and Archives, James Branch Cabell Library
Collection Number M 169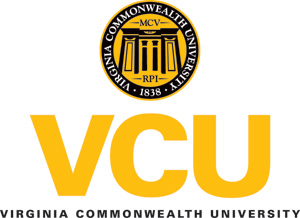 Virginia Commonwealth University, James Branch Cabell Library
Special Collections and Archives
James Branch Cabell Library
Box 842003
Virginia Commonwealth University
Richmond, Virginia 23284-2003
USA
Phone: (804) 828-1108
Fax: (804) 828-0151
Email:
libjbcsca@vcu.edu
URL:
http://www.library.vcu.edu/about/special-collections/cabell/
© 2005 By Virginia Commonwealth University. All Rights Reserved.
Processed by: Special Collections and Archives Staff
Repository
Special Collections and Archives, James Branch Cabell Library, Virginia Commonwealth University
Accession number
M 169
Title
Charles Henry Sykes Cartoon Collection Late 1930s to Early 1940s
Size
303 items.
Location
Oversize Drawer 36
Language
English
---
Access Restrictions
Collection is open to research.
Use Restrictions
There are no restrictions.
Preferred Citation
Charles Henry Sykes Cartoon Collection, Accession #M 169, Special Collections and Archives, James Branch Cabell Library, Virginia Commonwealth University
Provenance
The collection was donated to the Department by Mr. John M. Sykes on 20 December 1980.
---
Charles Henry "Bill" Sykes (1882 1942) graduated from Drexel Institute in 1904. For a short time he did free lance art work and then was employed by the Philadelphia North American, the Williamsport News, and the Nashville Banner. In 1911, he returned to Philadelphia to work for the Philadelphia Public Ledger. In 1914, he became the first and only editorial cartoonist employed by the Evening Public Ledger, which ceased publication in 1942. Until he died later in that year, Sykes, who smoked four packages of cigarettes a day, received a commission to draw a series of anti smoking advertisements. From 1922 to 1928, he was the regular editorial cartoonist for Life, producing full-page weekly editorial cartoons. In addition, during that time, Skyes inherited the weekly and annual cartoon roundup of news subjects upon the death of F. T. Richards. His most famous cartoon "Madonna and Child A. D. 1940" depicts the ugliness of war; the image shows a mother and child wearing gas masks.
Skyes created his early cartoons using the unusual patterns of coquille board for the shading effect. His later works were created with a crayon and wash technique. He was well known for his amiable style of cartooning. His cartoons were usually funny, filled with delightfully distorted figures while offering his unique perspective on the current news events.
The collection consists of 300 original cartoons, 3 unfinished sketches, an U.S. war Bond poster, and a U.S. Victory poster by Sykes that were acquired 1980-82. The cartoons appeared in the Philadelphia Evening Ledger and illustrate the events of 1940. Many of them represent the American reaction to the aggressions of the Axis powers before the U.S. entry into World War II. Other issues represented include: John L. Lewis, Philadelphia and Pennsylvania politics, Turner-Kilroy Bill, coal miner strikes, weather and baseball.
The cartoons are arranged in folders in the oversize drawer 36.
Folder 1
How You've Changed! - [Draft Bill]
Folder 1
We could Use you! - [President Problems]
Folder 1
But it's hard to brag about nothing - [Italian People]
Folder 1
Where it hurts most - [Democratic Party]
Folder 1
Hallowe'en hopes - [Voter Hopes]
Folder 1
Right hand vs left hand - [Hatch Bill]
Folder 1
Papa knows best, Cherie! - [French Democracy]
Folder 1
Gas proof - [Hilter and Rest of the World]
Folder 1
Step by Step - [Nazis and the Balkins]
Folder 1
But nobody would do that to me! - [U. S. Isolation]
Folder 1
Requiem - [League of Nations]
Folder 2
Beat your Promise - [U.S. War Bond Poster - Color]
Folder 2
V - [US Victory Eagle - Color]
Folder 3
Back to Earth! - [N. L. R. B. and House Investigation]
Folder 3
Raided - ["Anti-Okie" Law]
Folder 3
The tail can't wag the dog! - [Labor Loyality and Red Minority]
Folder 3
Once more the Yule log - [Christmas]
Folder 3
You bet it's coming to 'em! - [USO Drive]
Folder 3
The H's have it! - [Hapless Humanity]
Folder 3
Stamp on it! - [Everybody's part in Defense/War Bonds]
Folder 3
Hero Worship - [Nazism]
Folder 3
Just Monkey business - [Uncle Sam and Herr Doktor Westrick]
Folder 3
Godspeed - [Welles' Mission]
Folder 3
Better late than never - [Defense Alliance]
Folder 3
Sure, it'll keep! - [The Great Hess Mystery]
Folder 3
Too close for comfort - [Nazi Influence]
Folder 3
Bright enough to see what we're doing - [Faith in the Future]
Folder 3
Not asleep in the deep - [Geer Incident]
Folder 3
The only loser so far - [Truth, Nazism and Russian Claims]
Folder 3
"Here goes!" - [John L. Lewis and Public Opinion]
Folder 3
The Awakening - [National Election]
Folder 3
He asked for it! - [John L. Lewis and Public Opinion]
Folder 3
Bon Voyage! - [Inflation Possibilities]
Folder 3
The Catspaw Objects - [John L. Lewis and Striking Miners]
Folder 3
Full Speed Ahead! - [Moscow Conference]
Folder 3
Unappreciated - [Russian Demands and Turkey]
Folder 3
The fertile fields - [Belgium and France]
Folder 3
Still on guard - [England Invasion Threat]
Folder 3
But Who'll bite? - [$1,000,000 Reward for Hitler]
Folder 3
And You're next, Benito - [Mussolini, Hilter and Churchill]
Folder 3
Time to cut loose - [Neutrality Law]
Folder 3
Anything worth salvaging? - [France]
Folder 3
Finding the range - [U. S. Defense Plans]
Folder 3
Stuck! - [British Resistance]
Folder 3
What would we do about it? - [Hitler]
Folder 3
Poor Chump! - [Hitler and Mussolini]
Folder 3
Hark, from the tomb! - [Hitler and International Law]
Folder 3
Thanksgiving Maybe! - [Turkey, Russia and England]
Folder 3
You Would! - [Greece, Egypt and Mussolini]
Folder 3
Too Active? - [Hitler and Italy]
Folder 3
Hard to explain Away - [Britain's Increasing Air Activity]
Folder 3
Heil, Hitler! - [Hitler, J. Iscariot, Ananias and Attila]
Folder 3
No fairy tale this time - [Hitler and Iran]
Folder 3
Oh, I'll be waiting for you! - [Hitler and Winter]
Folder 3
Just the tale to the kite - [Nazi New Order]
Folder 3
Doesn't like his own medicine - [Hitler and British Reprisal Bombings]
Folder 3
All at Sea - [The Axis]
Folder 3
Something At last! - [Hitler and Mussolini]
Folder 3
Atta boy, You're saving me trouble! - [Hitler and US Public Opinion]
Folder 3
Yeah, he's still on parole - [Hitler]
Folder 3
No argument - [Hitler, Norway and Sweden]
Folder 3
Laugh this off, Adolf! - [Hitler and US Defense Progress]
Folder 3
There ain't no Santa Claus! - [Hitler and Russia]
Folder 4
Rough but Refreshing! - [Editorial Letters]
Folder 4
Faithful are the wounds of a Friend, Maybe! - [New Deal Spending]
Folder 4
Sherman said it! - [ASCAP]
Folder 4
Why fear sunshine? - [Business]
Folder 4
Gosh, how Quiet it Seems! - [Uncle Sam]
Folder 4
The Old, Old Story - [Old Mother Democracy]
Folder 4
Consolation - [Dame Democracy]
Folder 4
"Wait 'N' See" pudding - [Third Term Decision]
Folder 4
The Fun's Begun! - [Pennsylvania Democracy]
Folder 4
Here Goes! - [Pennsylvania Democracy]
Folder 4
Well, What About It? - [Pennsylvania Coal Cheats]
Folder 4
You Picked A Tough Assignment, Jack! - [Pennsylvania Democracy]
Folder 4
Home, Sweet Home! - [Senate Nomination]
Folder 4
A Record of Some Sort - [Pennsylvania Legislation]
Folder 4
Long Past the Funny Stage - [Legislation Loafing]
Folder 4
Old Faithful - [Roosevelt]
Folder 4
Thrown for a Loss! - [Nazism]
Folder 4
Don't Worry About Me! - [Propaganda]
Folder 4
It's A Hit! - [Baseball and War]
Folder 4
An Appeal to the Dictator - [Weather and Baseball]
Folder 4
What Else Counts Just Now? - [Baseball]
Folder 4
A Friend in Need - [Christmas Cheer and War]
Folder 4
Liberty's Light - [Bill of Rights]
Folder 4
Better Stick to Flying, Colonel! - [Uncle Sam]
Folder 4
Going my Way? - [Death]
Folder 4
The Deep South - [Winter]
Folder 4
More to be Pitied than Censored - [Senate]
Folder 4
Personal Inspection - [Townsend Plan]
Folder 4
Fast Taking Shape - [Pennsylvania Industry]
Folder 5
Getting in Deeper 'N' Deeper - [North Atlantic]
Folder 5
The Beggar on House Back - [Intolerance and Oppression]
Folder 5
Enough's enough! - [Congressional Politics and US History]
Folder 5
Oh, Shoot! - [John L. Lewis and Defense]
Folder 5
Aw, Play Fair, We're Doing it for You! - [Public Interest]
Folder 5
Calling up the Reserves - [Draft Issues]
Folder 5
Better get in Practice! - [Congress and Overdue Regulation]
Folder 5
You're Hysterical! - [Uncle Sam]
Folder 5
Yes, Democracy has its Handicaps - [Democrats]
Folder 5
Full Speed Ahead! - [Political Conventions]
Folder 5
Still Piling Up - [Presidential Problems]
Folder 5
Fruits of Victory - [Pork Barrel]
Folder 5
Look Good in Practice - [Wisconsin Primaries]
Folder 5
Oh, Johnny, Oh, Johnny, How You Can Love! - [John L. Lewis and New Deal]
Folder 5
Bolts vs. Nuts - [Deserting Democrats]
Folder 5
Nip vs. Tuck - [Political Victory Claims]
Folder 5
Weary of Well Doing - [Economic Plans]
Folder 5
Too Busy to Bother - [Defense and Politics]
Folder 5
So Far, Good! - [Gas Rations]
Folder 5
Finishing Touches - [Electoral College]
Folder 5
A Strong Man's Job - [Lend-Lease Programs]
Folder 5
The Big Noise - [Price Control Bill]
Folder 5
Still the Whole Show - [California Primaries]
Folder 5
Old Stuff to Him - [Wilkie and Great Britain]
Folder 5
The Discard - [Administration Sympathy]
Folder 5
Conspicuous Among the Casualties - [April Primaries]
Folder 5
His Claim to Fame - [Uncle Sam and History of the 1940 Campaign]
Folder 5
Unhatched - [Hatch Bill]
Folder 5
"Dirt" Farmer is Right! - [Wallace and Second Fiddle]
Folder 5
To Day's the Day - [US Average Folks]
Folder 5
On the Rampage - [US Senate and House Strike Curb Bill]
Folder 5
And More to Follow? - [John L. Lewis and Anti-Strike Legislation]
Folder 5
Hey, Who's Show is This? - [Senate Problems]
Folder 5
Schools' Begun! - [Primaries]
Folder 5
Finishing Touches - [Congress and Income Tax Bill]
Folder 5
The Chip - [John L. Lewis]
Folder 5
Do it Now! - [Kilroy-Turner Bill]
Folder 5
Just Give him Time - [Hitler and US Politics]
Folder 5
Just in Time - [Defense Needs and Railroad Strike]
Folder 5
That Would Help! - [Defense Needs]
Folder 5
Really Started - [Defense]
Folder 5
Here it is! - [Congress and Defense]
Folder 5
Now We Can Speed Up! - [Unlimited Nation Emergency]
Folder 5
Too Busy to Bother - [Uncle Sam and National Unity]
Folder 5
No Time to Delay - [Encroaching Nazism]
Folder 5
Very Important - [Defense Cost]
Folder 5
An Important Detail - [Uncle Sam and US Defense Plans]
Folder 5
Something to Start With - [Full Navy Strength]
Folder 5
Yes, We're Going Places! - [Total War Effort]
Folder 5
Money Talks! - [Money for War Effort]
Folder 5
Hail and Farewell! - [Vichy and Weygand]
Folder 6
Maybe You Could Help! - [Nazi War Machine]
Folder 6
Another Dictator Joins in - [Dictators]
Folder 6
What a Picture! - [Unknown Future]
Folder 6
One War We Can All Enjoy - [New Jersey]
Folder 6
Professional Assistance, Eh? - [The Political Game]
Folder 6
Another Poor Fellow Seek Work - [Philadelphia's Record Bank Deposits]
Folder 6
And Make Yourself At Home! - [Mutual Benefits]
Folder 6
But There's Still Another! - [Democrat Convention]
Folder 6
Good Hunting - [Philadelphia Democracy]
Folder 6
After All, We're part of the Family - [Pennsylvania Legislature]
Folder 6
Home, Sweet Home - [Philadelphia]
Folder 6
A Taste of Tyranny - [Winter]
Folder 6
Finished Business - [Mayoralty Mix Up]
Folder 6
No, We Haven't Forgotten You! - [Simple Justice]
Folder 6
The Hitch Hiker - [Defense Pork Barrel]
Folder 6
Yes, it Was Loaded - [The Law]
Folder 6
The Melancholy Days Are Come - [Economy and Congress]
Folder 6
Just Where Are We At? - [Gas Shortage]
Folder 6
The Dictator - [The Weather Bureau]
Folder 6
Better Than Europe - [American League]
Folder 6
The Object Lesson - [Labor Support]
Folder 6
Not So Easy - [French Politics]
Folder 6
And That Ain't All! - [US Resources]
Folder 6
Oh, That's so! - [Government Spending]
Folder 6
One Blast Will Do it - [US Unity]
Folder 6
Lost in the Shuffle - [Flander's Flight]
Folder 6
What's it to You? - [Defense Problems]
Folder 6
Something At Last? - [Yugoslavia]
Folder 6
Still Hesitating - [British Navy]
Folder 6
Getting Ready for What? - [Fleet Concentration]
Folder 6
Still Going Strong - [Russia]
Folder 6
The Fool Bear Objects! - [Russia]
Folder 6
Another Junior Partner? - [Hitler]
Folder 6
Sure, it's Leap Year! - [New Deal]
Folder 6
Yes, Winter Will Come - [Turner-Kilroy Bill]
Folder 6
Black Out - [Peace Hopes]
Folder 6
Just An Old Time Friend of Ours - [France]
Folder 6
A Bitter Dose - [France]
Folder 6
High Tide? - [Nazism]
Folder 6
Perfect Agreement, Sure! - [Axis]
Folder 6
Testing the New Broom - [France]
Folder 6
Too Hot to Handle - [Britain]
Folder 6
Poor Little Rich Girl! - [Lend-Spend Program]
Folder 6
Wearing Thin - [Germany]
Folder 6
A Word to the Wise - [Egypt]
Folder 6
Coming Down! - [Lend-Lease Programs]
Folder 6
Good Bye, Summer! - [1940 Vacation Time]
Folder 6
Yes, This is Lincoln's Birthday - [New Order]
Folder 6
To the Finish - [Roosevelt Churchill Statements]
Folder 6
Armistice Day 1940 - [American Unity]
Folder 6
Show Me! - [Loyalty and Unity]
Folder 6
Get Busy, I Need You! - [Axis Ambitions]
Folder 6
Somebody Must be Mistaken - [Hitler]
Folder 6
Return of an Old Favorite - [Daylight Savings Time]
Folder 6
No Cause for Alarm - [Cuban Revolt]
Folder 6
We Have With Us Again - [Liquor Prices]
Folder 6
Let's Get Goin'! - [Garner Candidacy]
Folder 6
Samson? - [Coal Program]
Folder 6
Hot Stuff? - [Russian Winter]
Folder 6
Well, What's Detaining You?" - [Allies]
Folder 6
The Worm Turns - [British War Policy]
Folder 6
Anybody Interested? - [Mussolini]
Folder 6
Expert Advice - [Churchill and Congress]
Folder 6
It's Got Him Guessing - [US Aid]
Folder 6
Shown Up in his True Colors - [Nazi Policy]
Folder 6
Better Refresh Your Memory, Adolf! - [U-Boat Threats]
Folder 6
Hard to Explain Away - [Hitler]
Folder 6
It's a Hit! - [Congress]
Folder 6
Right to the Point - [Defense Preparations]
Folder 6
The Big Question - [Conquered Countries]
Folder 6
A Hit! - [Chuchill's Speech]
Folder 6
No Limit? - [Manpower]
Folder 6
Stay Dead, Please! - [Mussolini]
Folder 6
Still Going Strong - [British in Africa]
Folder 6
Yeah, It's Still April Fool! - [Winter]
Folder 7
Not a Pretty Picture, Madonna and Child A.D. 1940 - [Chemical Warfare Woes]
Folder 7
Tail Can't Wag the Dog - [Red Minority]
Folder 7
A Voyage of Discovery - [Political Climate of 1940]
Folder 7
Aw, These are only Straws! - [Defense Costs]
Folder 7
Unhappy Landings! - [Roosevelt's Records]
Folder 7
Blah h, You Can't Appreciate Purity! - [Water Supply Issues]
Folder 7
Let's Go! - [Water Loan Victory]
Folder 7
Finished Business - [Philadelphia Republicans]
Folder 7
To the Rescue - [Water Problem]
Folder 7
Our Own G.O.P. Program - [Convention Preparation]
Folder 7
Sherman Said It! - [Silkworm]
Folder 7
An Expensive Luxury - [War with China]
Folder 7
"Recognized" for What It Is - [Japan]
Folder 7
Don't Do It! - [International Law and Order]
Folder 7
Generous or Just Fed Up? - [Russia]
Folder 7
I Could Have Told You! - [Shade of Napoleon]
Folder 7
The Same Way? - [Russia]
Folder 7
Hard to Recognize - [Norway]
Folder 7
December Twilight - [Children of Europe]
Folder 7
They Do Now - [Winter and War]
Folder 7
Quite An Act - [Hitler]
Folder 7
More 'Umiliated than 'Urt - [British Pride]
Folder 7
And It Isn't Even Dog Days Yet - [Churchill]
Folder 7
Just Trust Me and Uncle Adolf! - [Hitler and France]
Folder 7
War At Its' Worst - [Hostage Executions]
Folder 7
The Forgotten Man - [Headlines]
Folder 7
Which Nobody Can Deny - [Bengasi]
Folder 7
The 725th Mistake - [Italian War Record]
Folder 7
Silent Alive and Kicking - [Petain Government]
Folder 7
What Indeed! - [Congress]
Folder 7
Look Out! - [Congress]
Folder 7
Something's Hatched Right! - [Purity in Politics]
Folder 7
So Take A Tip From Henry! - [Republican Party]
Folder 7
Confusion Worse Confounded - [Congress]
Folder 7
Nobody's that Big, Jim! - [Democratic Party]
Folder 7
Champ or Chump? - [World Opinion]
Folder 7
Fresh Meat - [Near East]
Folder 7
Did You Plan That Too? - [Oil Losses]
Folder 7
Better Stick to Small Fry, Doctor! - [US Common Sense]
Folder 7
Now's the Time! - [Defense Plans]
Folder 7
All Signs Point to a Hard Winter, but-- - [Shortages]
Folder 7
Stop and Reflect! - [Organized Public Opinion]
Folder 7
Too True - [Death]
Folder 7
But We Must Have it! - [Food Prices]
Folder 7
Interesting But Confusing - [Gas Shortage]
Folder 7
Optimist or Something - [International Affair]
Folder 7
One Less Headache - [Trotsky]
Folder 7
And This Is Only Pastime - [Army/Navy Football Game]
Folder 7
It's All Over Now - [Army/Navy Football Game]
Folder 7
Hey, Let's Get in Tune! - [Pennsylvania Republicans]
Folder 7
The Keystone - [Pennsylvania Gov. James]
Folder 7
Why? - [Turner-Kilroy Bill]
Folder 7
Silent Partner - [German People]
Folder 7
Speaking of Bottlenecks - [Pennsylvania Highway Problems]
Folder 7
Oh, Have a Heart! - [Pennsylvania Political Problems]
Folder 7
Sound Advice - [1940 Campaign Issues]
Folder 7
Columbus Day, 1940 - [War Taxes and Politics]
Folder 7
Plenty of Warning - [Income Taxes]
Folder 7
Something Worth While - [Pan-American Defense]
Folder 7
Small Game - [Number Rackets]
Folder 7
Again and Yet - [US Thanksgivers]
Folder 7
Safety First - [Western Hemisphere]
Folder 7
In "Complete Accord", of Course - [Brenner Pass Conference]
Folder 7
No Rest for the Weary - [Great Britain]
Folder 7
Cold Comfort - [Neutral Rights]
Folder 7
Keeping Going! - [German Workers]
Folder 7
More Over! - [Southern Theater of the War]
Folder 7
Not Strictly Speaking - [All Europe Stands Against England]
Folder 7
Almost as Good as War - [Hitler, Murder and Anarchy]
Folder 7
Pleasure and Profit - [Baseball]
Folder 7
Feathering his Nest - [Stalin]
Folder 7
Going Somewhere, Joe? - [Stalin]
Folder 7
But What Else D'Ye Expect! - [Relations with Russia]
Folder 7
Here it is! - [Kurusu]
Folder 7
Go to it! - [US Financial Aid to China and Japan]
Folder 7
The Lion Cub - [Japanese Expansion]
Folder 7
The Combinations Changed, Boss! - [Churchill's Stand on the South Seas]
Folder 7
Square Behind It - [US/British Naval Strength in Pacific]
Folder 7
The Too Early Bird - [Axis Peace Terms]
Folder 7
No Time Lost Here - [Congress]
Folder 7
The Far East Situation - [Japan, French-Indo-China, and Philippines]
Folder 7
How Long Can he Keep it Up? - [War Polices]
Folder 8
3 unfinished cartoons