A Collection in
Special Collections and Archives, James Branch Cabell Library
Collection Number M 280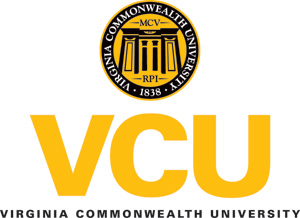 James Branch Cabell Library, Virginia Commonwealth University
Contact Information:
James Branch Cabell Library
Box 842003
Virginia Commonwealth University
Richmond, Virginia 23284-2003
USA
Phone: (804) 828-1108
Fax: (804) 828-0151
Email:
ulsjbcsca@hsc.vcu.edu
URL:
http://www.library.vcu.edu/jbc/speccoll/speccoll.html
Processed by: Cluny Brown
Funding: Web version of the finding aid funded in part by a grant from the National Endowment for the Humanities.
© 2002 By Copyright Virginia Commonwealth University. All Rights Reserved.
Repository
Special Collections and Archives, James Branch Cabell Library, Virginia Commonwealth University
Collection number
M 280
Title
Patrick McSweeney Papers 1958-1987
Physical Characteristics
8.3 linear feet
Creator
Patrick McSweeney
Language
English
---
Access
Collection is open for use without restrictions
Use Restrictions
none
Preferred Citation
Box/folder, Patrick McSweeney Papers, M 280, Special Collections and Archives, James Branch Cabell Library, Virginia Commonwealth University.
---
Patrick M. McSweeney is a lawyer currently with McSweeney, Stutts, and Burtch in Richmond, Virginia. He lives in Powhatan and is the Powhatan representative to the Richmond Regional Planning District Commission (R.R.P.D.C.) which he joined in 1977 and served as chairman in FY 1981. Mr. McSweeney is concerned about the environment and aside from the work with the R.R.P.D.C., he belongs to the Conservation Council.
The Richmond Regional Planning District Commission consisted of Henrico, Chesterfield and Richmond, when first organized in 1956 under the auspices of the Richmond City Planning Commission. In 1968, the Virginia General Assembly enacted the Virginia Area Development Act (VADA) allowing local governments to voluntarily form and join planning commissions. The new commissions would be more involved in the political decision making process than before. The new commission was formed in 1969 as the Richmond Regional Planning District Commission. The Commission provides many services including: comprehensive planning, water quality management, population and data forecasting, and transportation services. Included here is a list of chairmen and the names of the three Executive Directors.
Chairmen
Nathan J. Forb FY 1969-1970 (Deceased)
Edwin H. Ragsdale FY 1970-1971
James C. Francisco, Jr. FY 1971-1972
Earl H. Henley FY 1972-1973
Anthony P. Mehfoud FY 1973-1974
W. Thomas West FY 1974-1975
Howard D. Brown FY 1975-1976
Aubrey H. Thompson FY 1976-1977 (Deceased)
J. Ruffin Apperson FY 1977-1978
Richard S. Ellyson FY 1978-1979
George W. Jinkins, Jr. FY 1979-1980 (half term)
Charles M. Johnson FY 1979-1980 (half term, Deceased)
Patrick M. McSweeney FY 1980-1981
Richard S. Gillis FY 1981-1982
Terry L. Cook FY 1982-1983
Henry O. Holliman, Jr. FY 1983- 1984
Joan Girone FY 1984-1985
Andrew J. Gillespie FY 1985-1986
John A. Waldrop, Jr. FY 1986-1987
Karl E. Hawk FY 1987-1988
Paul C. Robinson FY 1988-1989
Harry G. Daniel FY 1989-1990

---
The collection covers Mr. McSweeney's involvement in water issues in the Richmond area from 1958-1987. There is only one item from 1958 and the bulk of the collection ranges from 1977 to 1985. The collection particularly covers his involvement with the R.R.P.D.C., which he joined in 1977. The R.R.P.D.C. water materials cover many topics. The bulk of it concerns the Richmond-Crater 208 program, which was a coalition of Richmond and Petersburg R.R.P.D.C. members as well as private citizens concerned with water problems in the metropolitan area. The 208 program concerns Sewage Treatment Plants (STP), James River Water Quality Management Plan, and James River Water Quality Monitoring Program (both abbreviated JRWQMP), Combined Sewer Overflow (CSO), and Non-Point Source (NPS) pollution. There are also a great deal of correspondence and reports concerning the National Pollution Discharge Elimination System (NPDES) Permit, a federal permit about which there is some controversy over Richmond's compliance. Materials in the collection include correspondence, notes, reports, agendas, minutes, some legal documents, publications and newspaper clippings. The newsclippings that could be identified by source, date and page and are held in the James Branch Cabell Library periodicals collection were discarded and are noted in the series listing. The correspondence is largely between Mr. McSweeney, the R.R.P.D.C. and the State Water Control Board (SWCB).
The collection contained audio cassettes of two meetings, one of the SWCB and the SWCB and the R.R.P.D.C. These have been transferred to M15, series 16, numbers 205 and 206. Also removed from the collection was a Style magazine, v. IV, # 21, May 1986. This can be found in the Department's collection of Style. The program "The James River as Commonwealth--A Public Symposium" can be found in the Department's University Publications file under Environmental Studies.
Of some interest are letters to and from Senator John Warner, Senator Harry F. Bryd, Jr., Rep. Dan Daniel, Rep. Robert W. Daniel, Jr., Rep. J. Kenneth Robinson, and Rep. Thomas J. Bliley.
The materials in this collection cover on-going projects and additional material will be added in the future. Until then, the newspaper is a good source of information pertinent to the collection.
---
Arrangement
The collection contained disorganized, loose papers and a few labelled files when received. The order was established by the compiler by subject in keeping with the few files that were labelled. Within the subject headings, the papers are arranged chronologically. Many of these papers and reports are technical and some knowledge of water quality and the related terminology would be helpful.
Organization
Series I--RRPDC non-water related materials (n.d., 1974-1983); Series II--RRPDC water materials (N.D., 1971-1987) sub-series 1: NPDES Permit (n.d., 1977-1985), sub-series 2: Richmond/Crater 208 (n.d., 1973- 1986), subseries 3: Water Treatment (n.d., 1971-1986), sub-series 4: Water Quality (n.d., 1977-1987), sub-series 5: Laws for Planning Commissions (n.d., 1976-1983); Series III--Water laws (n.d., 1958-1985); Series IV--Water groups and publications (n.d., 1977-1986); Series V--Miscellaneous materials (n.d., 1978-1985); Series VI--Newspaper Clippings (n.d., 1974-1986); Series VII--Reports (n.d., 1974-1986)
---
Series I--RRPDC non-water related materials, n.d. 1974-1983
Box-folder 1.1

RRPDC Housing Survey 1978

Box-folder 1.2

RRPDC Housing and Land Use Summary 1978

Box-folder 1.3

RRPDC W.E. Gates and Associates 1974

Box-folder 1.4

RRPDC W.E. Gates/ADAPT 1976-1977

Box-folder 1.5

RRPDC Council, n.d. 1978

Box-folder 1.6

RRPDC Council 1978

Box-folder 1.7

RRPDC Council 1979

Box-folder 1.8

RRPDC Search Committee 1978-1979

Box-folder 1.9

RRPDC Agenda and Minutes, n.d. 1977

Box-folder 1.10

RRPDC Agenda and Minutes 1978

Box-folder 1.11

RRPDC Agenda and Minutes 1978

Box-folder 1.12

RRPDC Agenda and Minutes 1978

Box-folder 2.1

RRPDC Agenda and Minutes 1979

Box-folder 2.2

RRPDC Agenda and Minutes 1980

Box-folder 2.3

RRPDC Agenda and Minutes 1985

Box-folder 2.4

RRPDC Agenda and Minutes 1982

Box-folder 2.5

RRPDC Agenda and Minutes 1982

Box-folder 2.6

RRPDC Agenda and Minutes 1982

Box-folder 2.7

RRPDC Agenda and Minutes 1982

Box-folder 2.8

RRPDC Agenda and Minutes 1983

Box-folder 2.9

RRPDC Agenda and Minutes 1983

Box-folder 2.10

NARC 1982

Box-folder 2.11

Environmental Policy Committee 1982
Series II-RRPDC water related materials, n.d. 1971-1987
Series III--Water Laws, n.d. 1958-1985
Box-folder 11.1

Water Policy Legislation, Virginia, n.d. 1985

Box-folder 11.2

State Water Control Law 1975

Box-folder 11.3

Legal and Administrative Systems for Water 1978

Box-folder 11.4

Regulatory Reform 1983-1984

Box-folder 11.5

State Statutes, n.d. 1958, 1972, 1984-1985

Box-folder 11.6

Clean Water Act 1972, 1977, 1982, 1984

Box-folder 11.7

Water Code for Virginia, n.d.

Box-folder 11.8

State Department of Health Water Regulations, n.d. 1984

Box-folder 11.9

Litigation--Water 1972, 1976, 1979

Box-folder 11.10

State Water Allocation Laws, n.d.

Box-folder 11.11

State Water Codes, n.d. 1984

Box-folder 11.12

State Water Codes 1981, 1984
Series IV--Water Groups and publications, n.d. 1977-1986
Box-folder 12.1

Virginia Water 1977, 1984, 1985

Box-folder 12.2

Newsletters--Miscellaneous 1979, 1985-1986

Box-folder 12.3

Water Resources Task Force, n.d. 1978, 1980, 1982-1985

Box-folder 12.5

Chesapeake Bay, n.d. 1983-1985

Box-folder 12.6

VCU James River Symposium 1983

Box-folder 12.7

Smith River 1982

Box-folder 12.8

National Wildlife Federation, n.d. 1980-1981

Box-folder 12.9

National Wildlife Federation 1981

Box-folder 12.10

Conservation Council of Virginia, n.d. 1980, 1982
Series V--Miscellaneous Materials, n.d. 1978-1985
Box-folder 12.11

Newton Ancarrow 1978-1979

Box-folder 12.12

Meeting Notes 1982

Box-folder 12.13

Miscellaneous Correspondence 1978, 1981, 1984-1985

Box-folder 12.14

Miscellaneous Notes, n.d. 1981

Box-folder 12.15

Miscellaneous Notes 1982, 1984-1985
Series VI--Newsclippings, n.d. 1974-1986
Box-folder 12.16

Newsclippings 1974-1986
Series VII--Reports, n.d. 1974-1986
Box-folder 13.1

3-C 1974-1977

Box-folder 13.2

O'Connor, n.d. 1977-1979

Box-folder 13.3

O'Connor 1980-1982

Box-folder 13.4

Monthly report of the State of the Rivers 1982-1983

Box-folder 13.5

Monthly report of the State of the Rivers 1983

Monthly report of the State of the Rivers 13.6

Box-folder 13.7

Monthly report of the State of the Rivers 1985

Box-folder 13.8

Monthly report of the State of the Rivers 1986

Box-folder 13.9

Draft Doc/Reports 1984

Box-folder 14.1

"Swimming Clean Water for Virginia" 1977

Box-folder 14.2

Miscellaneous Reports, n.d. 1980-1985

Box-folder 14.3

Water Quality Analysis of James a Appomatox Rivers 1986

Box-folder 14.4

NPDES Briefing Document 1986

Box-folder 14.5

Henrico County Department of Public Utilities--Annual Report 1986

Box-folder 14.6

Quarterly Report #2 York River STP Nutrient Removal Project 1986

Box-folder 14.7

Virginia wastewater Treatment Plant Effluent CBOD 1986

Box-folder 14.8

Richmond/Crater James River Water Quality Management Program Final Report 1985

Final Report Appendices Table A1-A55 14.9

Box-folder 14.10

Final Report Appendices Table A56-A78

Box-folder 14.11

Final Report Appendices Table A79-A94

Box-folder 14.12

Final Report Appendices Figure A1-A93

Box-folder 14.13

James River Water Quality Monitoring Program Data Report #1 1983

Box-folder 14.14

James River Water Quality Monitoring Program-Permanent Monitoring Data Report #1 1983

Box-folder 15.1

The Hidden Dangers of Urban Stormwater, n.d.

Box-folder 15.2

Setting the Course for Clean Water, n.d.

Box-folder 15.3

Citizen's Guide to Clean Water 1973

Box-folder 15.4

Water Research Needs for Virginia 1975 and Beyond 1975

Box-folder 15.5

Protecting our Water Resources, n.d.

Box-folder 15.6

Richmond NPDES Permit No. Va 0063177, n.d.

Box-folder 15.7

Water Quality Standards 1974

Box-folder 15.8

Executive Report on the 208 Planning Process--Richmond/Crater 208 Study Area 1977

Box-folder 15.9

Water Quality Analysis of the Upper James River 1979

Box-folder 15.10

Application to the Heritage Conservation and Recreation Service 1979

Box-folder 15.11

Application to the U.S. Water Resources Council 1979

Box-folder 15.12

James River Corridor Study--Goals, Policies, Principles and Guidelines: Implementation 1981

Box-folder 15.13

James River Corridor Study--An Introduction 1980

Box-folder 15.14

James River Corridor Study--Background Information 1980

Box-folder 15.15

James River Corridor Study--Issues 1980

Box-folder 15.16

James River Corridor Study--Data Collection and Vulnerability Analysis 1981

Box-folder 15.18

James River Corridor Study--Land Use Impact Analysis and Suitability Guidelines 1981

Box-folder 15.19

Water Quality Analysis of the Upper James River Estuary 1980

Box-folder 15.20

Census Reports 1980

Box-folder 15.21

Pollution of the James River and Related Problems: A Bibliography 1981

Box-folder 15.22

Draft Residual Waste Management Plan: Section 1, Draft 2-B 1982

Box-folder 15.23

Preliminary Wasteload Allocation Strategy for the Upper James River Estuary 1982

Box-folder 15.24

Richmond/Crater 208 IWQMP--Residual Waste Management Plan Final Draft 1982

Box-folder 15.25

Richmond/Crater 208 IWQMP--Public Hearing Concerns 1982

Box-folder 15.26

Richmond/Crater Interim Water Quality Management Plan Draft 1982

Box-folder 15.27

Upper James Estuary Wasteload Allocation Plan--Final Report 1982

Box-folder 15.28

Non-Point Source Assessment and Control Needs--Final Report 1982

Box-folder 15.29

Nature and Extent of Trace Element Contamination Associated with Fly-Ash Disposal Sites in the Chisman Creek Watershed

Box-folder 15.30

Waste Water Discharges are not Complying with EPA Pollution Control Permits 1983

Box-folder 15.31

Water Quality Review and Analysis 1983-1984

Box-folder 15.32

Water Quality Review and Analysis 1984

Box-folder 15.33

James River Estuary Water Quality Monitoring Program 1984-1985

Box-folder 15.34

Organic Chemicals in Sediments from the Upper James River--A Progress Report 1985

Box-folder 15.35

City of Richmond NPDES Permit 1985

Box-folder 15.36

SWCB on the City of Richmond NPDES Permit Reissuance 1985

Box-folder 15.37

Public Hearing Presentation--City of Richmond-NPDES Permit No. Va 0063177

Box-folder 15.38

Response to Comments Received by SWCB on Draft NPDES Permit No. Va 0063177 1985

Box-folder 15.39

Comments by the City of Richmond in Response to Draft NPDES Permit No. Va 0063177 1985

Box-folder 15.40

City of Richmond NPDES Permit/Consent Special Order--Information Package 1985

Box-folder 15.41

James River Water Quality Monitoring Program 1985

Box-folder 15.42

City of Richmond NPDES Permit 1985

Box-folder 15.43

Sediment-Water Column Exchanges of Nutrients and oxygen in the Tidal James and Appomatox Rivers 1985