A Collection in
Special Collections and Archives, James Branch Cabell Library
Collection Number M 194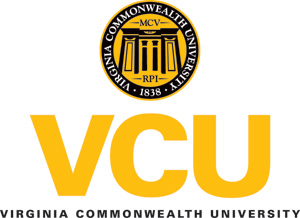 James Branch Cabell Library, Virginia Commonwealth University
Contact Information:
James Branch Cabell Library
Box 842003
Virginia Commonwealth University
Richmond, Virginia 23284-2003
USA
Phone: (804) 828-1108
Fax: (804) 828-0151
Email:
ulsjbcsca@hsc.vcu.edu
URL:
http://www.library.vcu.edu/jbc/speccoll/speccoll.html
Processed by: Janet Keyser
Funding: Web version of the finding aid funded in part by a grant from the National Endowment for the Humanities.
© 2002 By Copyright Virginia Commonwealth University. All Rights Reserved.
Repository
Special Collections and Archives, James Branch Cabell Library, Virginia Commonwealth University
Collection number
M 194
Title
Ernest M. Gunzburg Papers 1911-1990
Physical Characteristics
1.35 linear feet
Creator
Ernest M. Gunzburg
Language
English
---
Access
Collection is open for use without restrictions.
Use Restrictions
None.
Preferred Citation
Box/folder, Ernest M. Gunzburg Papers, M 194, Special Collections and Archives, James Branch Cabell Library, Virginia Commonwealth University
Acquisition Information
Donated to the Department by Mr. Gunzburg in several installments between October 1982 and 1989.
Processing Information
Collection processed in March 1987, revised in November 1988 and May 1989.
---
Ernest Gunzburg was born (12-29-1911) and educated in Mainz, Germany and immigrated to the United States in 1935. Soon after arriving in the U.S., Mr. Gunzburg worked with the National Refugee Service to settle European refugees in Virginia. In 1939 he moved to accept the position of executive director with the Florida Resettlement Committee. Serving with the U.S. Army Intelligence during World War II, Gunzburg returned to Virginia to help place persons displaced by the War.
An insurance agent for Prudential, Mr. Gunzburg still had time to organize the foundation of the Richmond Symphony, an Ecumenical Committee in Richmond (Commemoration of Faith), Friends of Newly Naturalized Citizens, Appreciation of America Day, and a crime prevention program for school children. Mr. Gunzburg has also been involved with the Language Bank, the American Red Cross (International Committee), the Richmond Jaycees (Spring Street Chapter), and the Richmond Chamber of Commerce. Mr. Gunzburg has advocated a Bill of Responsibilities for all citizens and has spoken to many groups regarding his varied interests.
Mr. Gunzburg is the recipient of numerous awards and citations for his work with civic groups and organizations. Mr. Gunzburg died 22 November 1990.
---
The collection (n.d., 1943-1944, 1955-1987) is comprised of correspondence and articles focusing on Mr. Gunzburg's work with immigrants, new citizens, youth, the Richmond Symphony and Chamber of Commerce, Appreciation of America Day, the Language Bank and the program "This is Your Life: Today and Tomorrow".
The bulk of the collection focuses on the years between 1970 and 1979. Correspondents include Senator Harry Byrd, Jr., Representative Tom Bliley, Senator John Warner, Governors Chuck Robb and Mills Godwin, mayors Merrill Crowe and Eleanor Sheppard, Thomas Boushall (Bank of Virginia), George Meaney (AFL-CIO), and other local officials and dignitaries.
---
Arrangement
The collection is arranged alphabetically by topic.
Organization
All duplicated materials have been returned to the donor. Copies of the booklet "Your Life Today and Tomorrow: One Man's Message" can be found in the control folder and in the Special Collections and Archives stacks.
The collection is contained in one series, Personal and Biographical Information (n.d., 1943-1944, 1955-1988).
---
Series I--Personal and Biographical Information, n.d. 1943-1944, 1955-1988
Box-folder 1.1

American Red Cross, n.d. 1974-1979

Box-folder 1.2

Appreciation of America Day, n.d. 1976-1978

Box-folder 1.3

Awards 1975-1985

Box-folder 1.4

Biographical Materials, n.d. 1975, 1977-1978

Box-folder 1.5

Chamber of Commerce, n.d. 1968, 1973-1981

Box-folder 1.6

Commemoration of the Heroism of Faith, n.d. 1961-1962

Box-folder 1.7

Correspondence, n.d. 1915, 1927, 1938-1939

Box-folder 1.8

Correspondence, n.d. 1943-1976

Box-folder 1.9

Correspondence 1977-1987

Box-folder 2.1

Miscellaneous, n.d. 1967, 1988

Box-folder 2.1a

Miscellaneous, n.d. 1980s

Box-folder 2.2

Naturalization, n.d. 1965-1975

Box-folder 2.3

Naturalized Citizens of America 1955

Box-folder 2.4

Photographs, n.d.

Box-folder 2.5

Richmond Symphony, n.d. 1955-1961, 1967, 1973

Box-folder 2.6-2.7

Sixty Years in Sixty Minutes, n.d. 1976-1979

2 folders

Box-folder 2.8

Speeches, biographical notes, n.d.

Box-folder 2.9

Spring Street Jaycees 1977-1978, 1980

Box-folder 2.10

Target Roundhouse for the Future 1967

Box-folder 2.11

Who's Who in Metro Richmond Business 1983

Box-folder 2.12

Your Life Today and Tomorrow, n.d. 1979-1982

Box-folder 2.13

Your Life Today and Tomorrow (Booklets) 1983

Box-folder 2.14

Your Life Today and Tomorrow (Correspondence), n.d. 1975-1987

Box 3

Plaques 1960, 1962, 1963

Three glass award plaques

Drawer 25

Certificates and Awards 1977, 1978, 1983

Oversize

Drawer 25

Drawings by E. Page (inmate?), n.d.

Oversize