A Collection in
Special Collections and Archives, James Branch Cabell Library
Collection Number M 246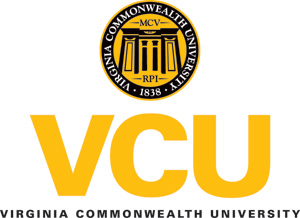 James Branch Cabell Library, Virginia Commonwealth University
Contact Information:
James Branch Cabell Library
Box 842003
Virginia Commonwealth University
Richmond, Virginia 23284-2003
USA
Phone: (804) 828-1108
Fax: (804) 828-0151
Email:
ulsjbcsca@hsc.vcu.edu
URL:
http://www.library.vcu.edu/jbc/speccoll/speccoll.html
Processed by: Carrie Allegretto
Funding: Web version of the finding aid funded in part by a grant from the National Endowment for the Humanities.
© 2002 By Copyright Virginia Commonwealth University. All Rights Reserved.
Repository
Special Collections and Archives, James Branch Cabell Library, Virginia Commonwealth University
Collection number
M 246
Title
Horace H. Edwards Papers, 1941-1977
Physical Characteristics
12.2 linear feet
Creator
Horace H. Edwards
Language
English
---
Access
Collection is open for use without restrictions.
Use Restrictions
None.
Preferred Citation
Box/folder, Horace H. Edwards Papers, M 246, Special Collections and Archives, James Branch Cabell Library, Virginia Commonwealth University
Acquisition Information
This collection was donated to the Department by Mrs. Mary Edwards in November 1987.
Processing Information
Collection processed in September 1987. Collection revised in December 1990 and January 1995.
---
Born in 1902 in Isle of Wight, Mr. Edwards began his political career shortly after his graduation from the University of Richmond in 1926 with a degree in law. In 1928 he worked on the presidential campaign of Al Smith. When Smith was defeated, Edwards returned to the practice of law but remained active in politics. In 1933 he was elected to the Virginia House of Delegates and served three terms. Appointed city attorney in 1938, Edwards held the position for ten years, guiding the city's direct annexation suits against Henrico and Chesterfield counties. In this period, Edwards became an expect on annexation and taxation.
Edwards was elected mayor of Richmond in 1946 and served for two years, resigning to seek the Democratic nomination for governor in the 1949 primary. During his unsuccessful campaign, Edwards spoke of more and better schools and better pay for teachers. In 1954 he accepted the position of Richmond City Manager, a capacity in which he served for thirteen years. During his tenure, Richmond began several construction projects. Although Edwards later admitted that he ran his office often without a certain amount of diplomacy, he survived three attempts by the City Council factions to oust him and became one of the city's most durable and effective administrators.
Following his resignation as City Manager in 1967, Edwards was named as special counsel for the city in its annexation suit against Chesterfield County. He also continued his work with the National and Virginia Municipal Leagues and the law firm of Mays, Valentine, Davenport and Moore. Mr. Edwards suffered a stroke in 1985 and was hospitalized several times before his death on 27 January 1987.
Additional information on Mr. Edwards can be found in the Pinchbeck Series, Good Government Awards 1959 materials of the Richmond First Club Archives, M238.
---
The collection includes correspondences, reports, files and published materials dating from 1941 through 1977. The bulk of the collection dates from the 1950s through the mid 1970s and focuses on Mr. Edwards activities with the National and Virginia Municipal Leagues, the City of Richmond, the annexation of Chesterfield County.
---
Arrangement
Materials are arranged alphabetically within the series.
Organization
Series I--Personal Information and Legal Cases (1941-1977)
Series II--Holt Case (n.d., 1976)
---
Personal Information and Legal Cases 1941-1977
Box 1

Address of City Manager Horace Edwards of the Virginia Municipal League 1963

Box 1

Address of Mayor Horace Edwards - Convention of American Municipal Association 1947

Box 1

Address of the Honorable Horace Edwards-League of VA Counties 1947

Box 1

Airport Study

Box 1

American Election Systems 1970

Box 1

Annual Message by Horace Edwards, President to the Virginia Municipal League 1966

Box 1

Argument Docket-Supreme Court of Virginia at Richmond 1978-1979

Box 1

American National Red Cross-Membership and Fund Campaign

Box 1

Articles from the Times Dispatch about the Votes for Women

Box 1

Assessment of the Work and Recommendations of the Virginia Metropolitan Area Study Commission 1968

Box 1

Babcock-Phillips (General File) 1969

Box 1

Beer vs the USA 1974

Box 1

Biographical Data on William G. Colman

Box 1

Bradley vs the City of Richmond (Negro Composition of Area Schools) 1970

Box 1

Budgetary Controls in City Manager Government

Box 1

Central Hill Baptist Church 1959

Box 1

Certificate of Incorporation of S. Bachrach Co., Incorporated 1968

Box 1

Chart Containing Tax Rate Applicable to Political Employees 1977

Box 1

City of Petersburg, Va vs the USA

Box 1

City of Richmond vs. County of Chesterfield 1969

Box 1

Chavis vs. Whitcomb 1970

Box 1

Chavis vs. Whitcomb 1971

Box 1

Chesapeake Corporation vs. McCreery 1975

Box 1

Chesterfield Annexation (Appraisals) 1968

Box 1

Chesterfield Annexation (Bill for Interoogatories) 1968

Box 1

Chesterfield Annexation (Burnett Statement) 1969

Box 1

Chesterfield Annexation (General) 1969

Box 1

Chesterfield Annexation-Legal Memo (Valuation) 1968

Box 1

Chesterfield Annexation (Rountrey Appraisal) 1968

Box 1

Chesterfield Case-Supreme Court Option 1967

Box 1

Chesterfield County vs. the City of Richmond 1977

Box 1

Chesterfield Interrogatories (County) 1968

Box 1

Chesterfield Interrogatories (City) 1967

Box 1

City of Alexandria, Va-Service Award Program 1966

Box 1

City of Richmond vs. Chesterfield County 1975

Box 1

City of Richmond vs. County of Chesterfield 1968

Box 2

City of Richmond vs. County of Chesterfield (Annexation Suit) 1968

Box 2

City of Richmond vs. United State of America 1974

Box 2

City of Richmond vs. USA and Richard Kleindienst 1973

Box 2

Commonwealth of Virginia vs USA 1974

Box 2

Correspondence (General)

Box 2

Correspondence and Miscellaneous Papers

Box 2

Correspondence (Proposed Developments Facing the City) 1960

Box 2

County of Chesterfield (Summary of Tuition Chargeable to City of Richmond) 1970-1972

Box 2

County of Henrico, Windsor Farms, Inc. and Others vs. City of Richmmond 1941

Box 2

County of Chesterfield, Va (Notes to Reconciliation of Net Operating School Cost for the Year Ended) 1970

Box 2

County of Los Angeles, California and the State of South Carolina vs. the Honarable Ray Marshall, The Honorable Michael Blumenthal and the Honorable Jerome Kurtz 1978

Box 2

Courts of the Richmond Area (A Primer) 1969

Box 2

Crime Statistics 1960-1965

Box 2

Data for Speech 1959

Box 2

Dedication Address of the Honorable Horace Edwards-City Hall-Waynesboro, Va 1962

Box 2

Dedication Address of the Honorable Horace Edwards-Juvenile and Domestic Relations Court 1964

Box 2

Deerbourne Civic and Recreation Association vs. City of Richmond 1969

Box 2

Deerbourne Civic and Recreation Association and Traylor Estates Civic Association, et al vs. City of Richmond 1969

Box 2

Department of Welfare 1956

Box 2

Description of Various Cases

Box 2

Development of the Thesis that a City Reqires Balance to Survive 1970

Box 2

Development of Management Personal-Panel Participation Before Conference of International City Managers' Association 1954

Box 2

Digest of the Career and Achievements of Ben R. Johns, Jr. 1972

Box 2

Documents on Behalf of Defendants

Box 2

DuVal, Clive vs. Prichard, Edgar

Box 2

Edwards 1971

Box 2

Edwards, Horace (Miscellaneous) 1965-1968

Box 2

Edwards, Horace-Personal Information from Teaching (Political Science) 1969

Box 2

Edwards (Notes)

Box 3

Edwards-Personal File 1951

Box 3

Edwards-Personal File 1953

Box 3

Edwards (President)-Virginia Municipal League 1966

Box 3

Election Statistics 1970

Box 3

Excerpts from the Remarks of Edwards- "Civic Organizations and Municipal Government" 1948

Box 3

Excerpts from the Remarks of Edwards-League of Virginia Municipalities 1955

Box 3

Excerpts from the Remarks of Edwards (President)-Virginia Section ICMA 1959

Box 3

Executive Director's Report 1969

Box 3

Federal Mandating of State and Local Personnel Practices: The Case for Caution 1977

Box 3

Federal and State Payments 1960

Box 3

Figures Used for Rotary Speech 1956

Box 3

Financial Report of the Director of Finance of the City of Richmond 1967

Box 3

Forward Thrust-Guidelines for Mobilizing Total Community Resources 1968

Box 3

Garbage Award of WRVA 1959

Box 3

General Correspondence-HHE 1968

Box 3

Good Legislative Session for Municipal Government 1966

Box 3

Hahn Commission 1967

Box 3

HHE-Correspondence 1969-1971

Box 3

HHE-Correspondence 1972

Box 3

HHE-Correspondence and Miscellaneous 1972

Box 3

HHE-Estate of Russell Tinsley (See Also "Tinsley Case") 1975

Box 3

HHE-George Scott-Sewer Line Problem 1975

Box 3

HHE-Memos 1972

Box 3

HHE-Personal Correspondence 1974

Box 3

HHE-Trial Notes-Chesterfield 1971

Box 3

ICMA 1967

Box 3

Idea and Assignment Sheet 1975-1977

Box 3

Impact of Annexation on City Finances: A Case Study in Richmond, Virginia 1971

Box 3

The Importance of Effective Tax Collecting

Box 3

Index of Witnesses (Cith of Richmond vs. Chesterfield County) 1969

Box 3

Isle of Wight 1966

Box 4

Junes' Papers 1979

Box 4

Junes' (Louis and Thalia) Papers 1980

Box 4

Laws for Certain Cities in Certain States

Box 4

List of Legislative History Materials 1977

Box 4

The Magazine of Virginia Commonwealth 1983

Box 4

Mahan, John vs. Howell, Henry vs. City of Va Beach vs. Howeel vs. Weinberg vs. Prichard 1971

Box 4

Manager Evaluates Modern Budget Practices 1956

Box 4

Materials for an Accounting Class 1961

Box 4

Material on the Internal Revenue Service 1976

Box 4

McCreery Case-Chronology 1976

Box 4

McCreery vs the Chesapeake Corporation 1977

Box 4

Memo File 1971

Box 4

Memorandum (To: Mr. Crosley From: Lang Smith)

Box 4

Memorandum on the Proposed Compromise in the Chesterfield County Annexation Line Relating to Richmond City School Building Needs 1969

Box 4

Memorial Resolution (John Davis) 1969

Box 4

Minutes of the Meeting of the Council of the National Municipal League 1969

Box 4

Miscellaneous

Box 4

Miscellaneous-HHE 1971

Box 4

Municipal Annexation: The Federal Dimension 1976

Box 4

Name and Address List for Lawyers in the Firm 1983

Box 4

National Association for Community Development vs. Hodgson 1973

Box 4

National Municipal League 1970

Box 4

National Municipal League Conference 1954

Box 4

National Municipal League-Financial Statements (Report of Certified Public Accountants) 1967

Box 4

National Municipal League-Financial Statements (Report of Certified Public Accountants) 1968

Box 4

National Municipal League-Financial Statements (Report of Certified Public Accountants) 1969

Box 4

National Municipal League (Statement of Assets, Liabilities and Fund Balances) 1969

Box 4

Newspaper Article- "Shift Debated in Voting Rights" 1971

Box 4

Notes-Edwards

Box 4

Notice of Special Meeting of Shareholders 1976

Box 4

Notes on League Speech at the Chamberlain

Box 4

Notes for Talk at ASPA Convention 1956

Box 4

Oath of the Citizens of Athens

Box 4

Off-Street Parking 1961

Box 4

Optimist Club of Emporia, Va 1955

Box 4

Option to Purchase 1977

Box 4

Paper on Thomas Jefferson

Box 4

Party Responsibility (Address at Jefferson Day) 1953

Box 4

Pamphlets on the National Municipal League 1968-1970

Box 4

Planning for a Greater Richmond

Box 4

Planning and Urban Development-City Exhibits-City of Richmond vs. USA

Box 4

Problems of Local Government 1916-1955

Box 5

Recommendations for Changes in Richmond Supplemental Retirement System

Box 5

Remarks of the Honorable Thomas Bliley (Mayor of Richmond) 1976

Box 5

Report to Henrico County and Chesterfield County, VA

Box 5

Richmond Bar-Committee on Legislation 1971

Box 5

The Richmond-Petersburg Turnpike Authority 1968

Box 5

Richmond vs. Chesterfield (Capital Budget) 1968

Box 5

Richmond vs. Chesterfield (General Services) 1971

Box 5

Richmond vs. Chesterfield (Planning) 1969

Box 5

Richmond vs. Chesterfield (Public Works) 1969

Box 5

Richmond vs Chesterfield (Recreation) 1969

Box 5

Richmond vs. Chesterfield (Sewers-County) 1967

Box 5

Richmond vs. Chesterfield (Water-County) 1968

Box 5

Richmond vs Chesterfield (Welfare) 1968

Box 5

Richmond, Va 1969

Box 5

Richmond Urban Institute (See also search)

Box 5

Rotary Club Speech-Comparisons (Negro and White) 1956

Box 5

Rotary Speech 1966

Box 5

RPI-Evening College 1971

Box 5

The Slavation Army (Hospital Advisory Council)

Box 5

School Board of Chesterfield County vs. School Board of the City of Richmond 1974

Box 5

School Board of Chesterfield County vs School Board of the City of Richmond 1976

Box 5

School Board of Chesterfield County vs. School Board of the City of Richmond 1976-1977

Box 5

School Board of Chesterfield County vs. School Board of the City of Richmond 1977

Box 5

Scientific American-Magazine (September) 1965

Box 5

Search-A Report from the Richmond Urban Institute 1975

Box 5

Series of Poems 1966

Box 5

Service Pin Awards 1956

Box 5

Significant Developments Facig the City of Richmond 1960

Box 5

Social Security Act of 1935: Congressional Debates

Box 5

Sound Municipal Insurance Program 1960

Box 5

Speech-50 Years of Municipal Government in the US 1965

Box 5

Speech Material 1967

Box 5

Speech Material-Bureau of Police

Box 5

Speech Material-Urban Trends in the General Assembly

Box 5

State Constitutional Conventions 1968

Box 5

State Constitutional Conventions 1969

Box 5

State Constitutional Conventions 1970

Box 5

State Legislature Progress Report 1969

Box 5

State Legislatures Project (3rd Annual Report) 1968

Box 5

State Legislatures Project (4th Annual Report) 1969

Box 5

State Legislatures Project (5th Annual Report) 1970

Box 5

State Sales Tax 1956

Box 5

Statistics on GNP

Box 6

Status of the City (Fiscal and Management Report) 1973-1977

Box 6

Stockholders in Government

Box 6

Strengthening Management Organization-The City of Richmond 1971

Box 6

Summary of Testimonies 1975

Box 6

Supplement-Powers of Cities and Towns

Box 6

Tinsley Case 1975

Box 6

Tuckev Club-Separation of the Church and State 1959

Box 6

Unemployment Insurance Costs to Local Government in State of Va and Cost to State of Va

Box 6

United States District Court for the District of Columbia

Box 6

University of Richmond-Law Review

Box 6

Urban Renewal in Richmond 1962

Box 6

Usher's Speech 1956

Box 6

Virginia Municipal League

Box 6

Virginia Society for Crippled Children and Adults-Richmond Chapter 1951

Box 6

Virginia State Bar 1969

Box 6

Virginia Union University-Summer Session

Box 6

Welfare Statistics 1966

Box 6

Virginia Union University-Summer Session

Box 6

Welfare Statistics 1966

Box 6

Youth City Government 1958
Box 7

Annexation of Virginia (book) by Chester W. Bain

Box 7

Briefs I of IV and II of IV

Box 7

Briefs III of IV of IV

Box 7

Briefs on Annexation Case (#1)

Box 7

Briefs on Annexation Case (#2)

Box 7

Briefs on Annexation Case (#3)

Box 7

Briefs on Annexation Case (#4)

Box 7

Briefs on Annexation Case (#5)

Box 8

Briefs on Annexation (#6)

Box 8

Briefs on Annexation (#7)

Box 8

City of Richmond Exhibits

Box 8

City of Richmond Proposed Five Year Capital Improvement Plan

Box 8

Correspondence on Annexation

Box 8

Maps of Annexation and Corresponding Statistics

Box 8

Miscellaneous Materials on Annexation (#1)

Box 8

Miscellaneous Materials on Annexation (#2)

Box 9

Miscellaneous Materials on Annexation (#3)

Box 9

Miscellaneous Materials on Annexation (#4)

Box 9

Miscellaneous Materials on Annexation (#5)

Box 9

Notes on Annexation (Written by Edwards)

Box 9

Plan of Government for the Richmond Region

Box 9

Statistics of Annexation

Box 9

Transcript on Holt Case January 15, 1976

Box 9

Various Original Briefs on Holt Case (#1)

Box 10

Various Original Briefs on Holt Case (#2)

Box 10

Various Original Briefs on Holt Case (#3)

Box 10

Various Original Briefs on Holt Case (#4)

Box 10

Various Original Briefs on Holt Case (#5)