A Collection in
Special Collections and Archives, James Branch Cabell Library
Collection Number M 257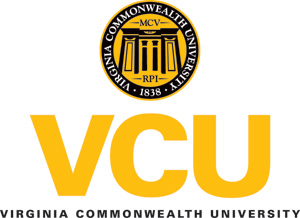 Virginia Commonwealth University, James Branch Cabell Library
Special Collections and Archives
James Branch Cabell Library
Box 842003
Virginia Commonwealth University
Richmond, Virginia 23284-2003
USA
Phone: (804) 828-1108
Fax: (804) 828-0151
Email:
libjbcsca@vcu.edu
URL:
http://www.library.vcu.edu/about/special-collections/cabell/
© 2001 By Copyright Virginia Commonwealth University. All Rights Reserved.
Funding: Web version of the finding aid funded in part by a grant from the National Endowment for the Humanities.
Processed by: Carrie Allegretto and Wendy Pohlig
Repository
Special Collections and Archives, James Branch Cabell Library, Virginia Commonwealth University
Collection number
M 257
Title
Richmond Symphony Archives, 1965-1982
Physical Characteristics
22 linear feet and scrapbooks
Creator
Richmond Symphony
Language
English
---
Access
Access to Series I must by granted in writing by the Executive Director of the Richmond Symphony.
Use Restrictions
None.
Preferred Citation
Box/folder, Richmond Symphony Archives, M 257, Special Collections and Archives, James Branch Cabell Library, Virginia Commonwealth University
Acquisition Information
Donated by The Board of the Richmond Symphony 10 March 1994.
Processing Information
Collection processed in November 1988. Finding Aid revised in May 1989, June 1989 and April 2000.
---
Virginia's capital had its own symphony orchestra for a brief period in the 1930's; but the present Richmond Symphony dates from 1956, when it was founded as a community orchestra. Edgar Schenkman led the orchestra as its music director and conductor from its founding until 1971, when direction was taken over by French conductor Jacques Houtmann. The Symphony expanded greatly during Houtmann's sixteen years of leadership, achieving regional orchestra status and turning its part-time "Little Symphony" into a full-time Sinfonia in 1973. The first such professional symphonic ensemble to be established in Virginia, the Richmond Sinfonia proceeded to expand its schedule, particularly in the area of in-school concerts for Virginia's school children. Further performing flexibility was lent by the Symphony's String, Brass, and Woodwind Ensembles. The development of student concerts and the sponsorship of youth orchestras rounded out the Symphony's extensive involvement with music education in the state.
In 1987 the orchestra welcomed its third director, the young George Manahan from the New Jersey Symphony Orchestra. The Richmond Symphony continues to be the largest performing arts organization in Virginia. Concert series, both classical and popular, are held in the Richmond Mosque and the Virginia Center for the Performing Arts (Carpenter Center), a downtown theater in whose renovation the Symphony took part. These and other special performances are supported by foundations, private donations, and grants from the National Endowment for the Arts and the Virginia Commission for the Arts.
The Symphony's season runs approximately from October to April.
The collection consists of correspondence, contracts, and publicity materials, chiefly from the 1970's. Most of the material focuses on the artistic and financial arrangements made for each season's performances, though considerable attention is also given to special programs, public relations, and fundraising activities. Individual files detail the association with the Symphony of both members and guest artists. These may include personal data as well as professional details.
Arrangement
The materials are arranged alphabetically within each series except Correspondence, which is arranged first chronologically and then alphabetically.
Organization
Series I--Personnel (1969-1981) Subseries: Musicians, Guest Artists, Staff, Applicants for Positions
Series II--Concerts (1973-1981)
Series III--Programs/Brochures (1962-1980)
Series IV--Planning/Operations (1965-1982)
Series V--Correspondence (1973-1982)
Series VI--Oversized Materials (1980) Located in oversize area.
Box-folder 9.1

All College Chorus 1979

Box-folder 9.2

American Cancer Society Concert 1977-1978

Box-folder 9.3

American Pops Festival 1976-1977

Box-folder 9.4

American Pops Festival: Steve Bassett 1980

Box-folder 9.5

American Pops Festival: Charlie Byrd 1976-1977

Box-folder 9.6

American Pops Festival: Cab Calloway 1981

Box-folder 9.7

American Pops Festival: William Curry 1978

Box-folder 9.8

American Pops Festival: Arthur Fiedler 1977-1978

Box-folder 9.9

American Pops Festival: Gilbert and Sullivan 1980

Box-folder 9.10

American Pops Festival Benny Goodman 1976-1977

Box-folder 9.11

American Pops Festival: Kingston Trio 1981

Box-folder 9.12

Ameriacan Pops Festival: Henry Mancini 1980

Box-folder 9.13

American Pops Festival: Ethel Meman 1980

Box-folder 9.14

American Pops Festival: Mitch Miller 1980

Box-folder 9.15

American Pops Festival: Mitch Miller 1981

Box-folder 9.16

American Pops Festival: Della Reese 1981

Box-folder 9.17

American Pops Festival: Doc Severinsen 1981

Box-folder 9.18

American Pops Festival: Bily Taylor Trio 1980

Box-folder 9.19

American Pops Festival: Sarah Vaughan 1976-1977

Box-folder 9.20

American Pops Festival: Sarah Vaughan 1979

Box-folder 9.21

Bach Mass: Richmond Symphony Chorus 1980-1981

Box-folder 9.22

Steve Bassett Benefit Concert 1977

Box-folder 9.23

Bicentennial Program 1974-1976

Box-folder 9.24

Bluefield College Concert 1973-1974

Box-folder 9a.1

Brass Quintet, Summer 1983

Box-folder 9a.2

Brass Quintet 1982-1983

Box-folder 9a.3

Brass Quintet 1982-1983

Box-folder 9a.4

Brass Quintet: Ash Lawn, Charlottesville, Va. 1982

Box-folder 9a.5

Brass Quintet: Virginia Highlands Festival 1982

Box-folder 9a.6

Brass Quintet: VEPCO 1982

Box-folder 9a.7

Brass Quintet: Waynesboro, Va 1982

Box-folder 9a.8

Brookfield 1983

Box-folder 9a.10

Camp Memorial Theatre 1973-1974

Box-folder 10.1

Central Fidelity Bank Pops: Peter Nero 1980

Box-folder 10.2

Central National Bank Pops Concert 1976

Box-folder 10.3

CNB Pops Concert: Chet Atkins 1975

Box-folder 10.4

CNB Pops Concert: Jose Feliciano 1976

Box-folder 10.5

CNB Pops Concert: Melba Moore 1977

Box-folder 10.6

Central State Hospital 1979

Box-folder 10.7

Chesterfield County School Concerts 1974

Box-folder 10.8

Chesterfield County School Concerts 1975-1976

Box-folder 10.9

Chesterfield County School Concerts 1976-1977

Box-folder 10.10

Chesterfield County School Concerts 1977-1978

Box-folder 10.11

Colonial Heights High School Concert 1974-1975

Box-folder 10.12

Columbia Artists Community Concert Series 1974-1978

Box-folder 10.13

Commonwealth Woman's Club: Brass Quintet 1978

Box-folder 10.14

"The Consul": Cancelled Project 1975-1976

Box-folder 10.15

"Cosi Fan Tutte" 1977-1978

Box-folder 10.16

"Cosi Fan Tutte": Publicity 1977-1978

Box-folder 10.17

Culpeper Community Concert 1977

Box-folder 10.18

Docent Program 1977

Box-folder 11.1

Dogwood Dell 1974

Box-folder 11.2

Dogwood Dell Concert 1976

Box-folder 11.3

Dogwood Dell Concert 1977

Box-folder 11.4

Dogwood Dell Concert and June Jubilee 1978

Box-folder 11.5

Dogwood Dell Concert 1979

Box-folder 11.6

Dogwood Dell Concert 1980-1981

Box-folder 11.7

Empire Theatre 1977-1979

Box-folder 11.8

Empire Theatre: Grand Opening 1977

Box-folder 11.9

Ensemble Concerts 1973

Box-folder 11.10

Ensemble Concerts 1976-1977

Box-folder 11.11

Ensemble Concerts 1977-1978

Box-folder 11.12

Ensemble Requests 1975-1976

Box-folder 12.1

Eskimo Pie Concert: Bob McGrath 1979

Box-folder 12.2

Eskimo Pie Spring Family Concert 1979

Box-folder 12.2a

Fall Concerts 1980-1981

Box-folder 12.3

First and Merchants Bank Concert 1979

Box-folder 12.4

Fort Lee Concert 1975

Box-folder 12.5

Gershwin Concert 1974

Box-folder 12.6

Goochland Festival 1975

Box-folder 12.7

Grand Lodge Concert: Ethel Merman/Eric Knight 1977-1978

Box-folder 12.8

Greene Memorial Church Concert 1976-1977

Box-folder 12.9

Hampden Sydney: Brass Quintet 1978

Box-folder 12.10

Harrisonburg "Requiem" 1982

Box-folder 12.11

Hartford Ballet 1978-1979

Box-folder 12.12

Henrico County School Concerts 1974-1975

Box-folder 12.13

Henrico County School Concerts 1975-1976

Box-folder 12.14

Henrico County School Concerts 1976-1977

Box-folder 12.15

Henrico County School Concerts 1977-1978

Box-folder 12.16

Heritage Savings and Loan: Reed Trio 1978

Box-folder 12.17

Inauguration Concert 1977-1978

Box-folder 12.18

Jaycees Concert 1974-1975

Box-folder 12.19

June Jubilee 1976

Box-folder 12.20

June Jubilee 1977

Box-folder 12.21

June Jubilee 1978

Box-folder 12.22

June Jubilee 1980

Box-folder 12.23

June Jubilee 1981

Box-folder 12.24

Kennedy Center 1975

Box-folder 12.25

Kings Dominion 1977

Box-folder 12.26

La Boheme 1979

Box-folder 13.1

Lollipop Concert 1974

Box-folder 13.2

Lollipop Concert 1975

Box-folder 13.3

Lollipop Concert 1976

Box-folder 13.4

Lollipop Concert: Bob McGrath 1976-1977

Box-folder 13.5

Lollipop Concert: Bob McGrath 1977-1978

Box-folder 13.6

Lynchburg College Concert 1976-1977

Box-folder 13.7

Lynchburg Community Concert 1976-1977

Box-folder 13.8

Madison College 1975

Box-folder 13.9

Matinee Concert: Richmond Symphony Chorus 1973

Box-folder 13.10

"The Messiah": James Erb, Conductor 1979

Box-folder 13.11

Miscellaneous Concert Productions 1975-1976

Box-folder 13.12

"The Nutcracker" 1976

Box-folder 13.13

"The Nutcracker" 1977

Box-folder 13.14

"The Nutcracker" 1978

Box-folder 13.15

"The Nutcracker" 1979

Box-folder 13.16

"The Nutcracker" 1980

Box-folder 13.17

Opera Gala 1974-1975

Box-folder 13.18

Opera Gala: Artists Backgrounds 1975

Box-folder 13.19

Orchestra Showcase 1980

Box-folder 13.20

Performing Halls 1979-1980

Box-folder 13.21

Petersburg Nostalgiafest Concert 1977

Box-folder 13.22

Phillip Morris: Brass Quintet 1978

Box-folder 13.23

Pittsylvania County School Concert 1975

Box-folder 13.24

Pops Concert 1974

Box-folder 13.25

Pops: Doc Severinsen 1977-1978

Box-folder 13.26

Pops: Emporia, Va. with the Lettermen 1983

Box-folder 13.27

Pops: Occasion for the Arts, Williamsburg, Va 1982

Box-folder 14.1

Randolph Macon Concert 1976

Box-folder 14.2

Randolph Macon Concerts 1978

Box-folder 14.3

Randolph Macon Concerts: Marks, Vaught and Luca 1977-1978

Box-folder 14.4

Rappahannock Music Study Club 1976

Box-folder 14.5

Rappahannock Music Study Club 1978

Box-folder 14.6

Reed Trio: Abingdon, Va 1983

Box-folder 14.7

Reed Trio: Ash Lawn, Charlottesville, Va 1983

Box-folder 14.6

Regency Square: Salute the Sinfonia 1975

Box-folder 14.7

Regency Square Concert 1976

Box-folder 14.8

Richmond Ballet Concert 1978

Box-folder 14.9

Richmond Ballet Concert 1980

Box-folder 14.10

Richmond Ballet: "Concerto do Aranjuez" 1979

Box-folder 14.11

Richmond Craft Fair: Brass Duo 1978

Box-folder 14.12

Richmond Friends of Opera/Home Benefit 1981

Box-folder 14.13

Richmond Friends of Opera/V.O.A: Porgy and Bess 1980

Box-folder 14.14

Richmond Jaycees: Woodwind Quintet 1976

Box-folder 14.15

St. John's Church 1977

Box-folder 14.16

Scottish Rite Temple 1973-1974

Box-folder 14.17

Shenandoah Valley Music Festival 1979

Box-folder 14.18

Sinfonia Contacts 1974

Box-folder 14.19

Sinfonia: In-School Concerts, General 1974-1975

Box-folder 14.20

Sinfonia Run-Outs 1973-1974

Box-folder 14.21

Sinfonia Run-Outs 1973-1974

Box-folder 14.22

Sinfonia Run-Outs 1973-1974

Box-folder 14.23

Sinfonia Run-Outs 1973-1974

Box-folder 15.1

Sinfonia Run-Outs 1974-1975

Box-folder 15.2

Sinfonia Run-Outs 1974-1975

Box-folder 15.3

Sinfonia Run-Outs 1974-1975

Box-folder 15.4

Sinfonia Run-Outs 1974-1975

Box-folder 15.5

Sinfonia Run-Outs 1974-1975

Box-folder 15.6

Sinfonia Run-Outs and Specials 1978-1979

Box-folder 15.7

Sinfonia Run-Outs and Specials 1978-1979

Box-folder 15.8

Sinfonia Run-Outs Ferrum/Va. Intermont 1980

Box-folder 15.9

Sinfonia Run-Out (Randolph Macon) 1980

Box-folder 15.10

Sinfonia Run-Outs, Fall 1982

Box-folder 15.11

Sinfonia Run-Outs 1982-1983

Box-folder 15.12

Sinfonia Run-Out: Aylett Country School Day 1983

Box-folder 15.13

Sinfonia Run-Out: "Dido and Aneas", Winchester/Leesburg, Va 1983

Box-folder 15a.1

Sinfonia Run-Out: Galax/Lynchburg, Va 1983

Box-folder 15a.2

Sinfonia Run-Out: "Good News"Celebration 1983

Box-folder 15a.3

Sinfonia Run-Out: Quantico, Va 1983

Box-folder 15a.4

Sinfonia Run-Out: Randolph-Macon with Lillian Kallir

Box-folder 15a.5

Sinfonia Run-Out: Sweet Briar College 1982

Box-folder 15a.6

Sinfonia Run-Out: Washington and Lee University 1983

Box-folder 15a.7

Sinfonia Series 1975-1976

Box-folder 15a.8

Sinfonia Series 1975-1976

Box-folder 16.1

Sinfonia Series 1975-1976

Box-folder 16.2

Sinfonia Series 1975-1976

Box-folder 16.3

Sinfonia Series 1975-1976

Box-folder 16.4

Sinfonia Series 1976-1977

Box-folder 16.5

Sinfonia Series 1976-1977

Box-folder 16.6

Sinfonia Series 1976-1977

Box-folder 16.7

Sinfonia Series 1976-1977

Box-folder 16.8

Sinfonia Series 1976-1977

Box-folder 16.9

Sinfonia Series 1976-1977

Box-folder 17.1

Sinfonia Series 1977-1978

Box-folder 17.2

Sinfonia Series 1977-1978

Box-folder 17.3

Sinfonia Series 1977-1978

Box-folder 17.4

Sinfonia Series 1978-1979

Box-folder 17.5

Sinfonia Series 1978-1979

Box-folder 17.6

Sinfonia Series 1983-1984

Box-folder 17.7

Sinfonia Series 1983-1984

Box-folder 17a.1

Sinfonia Series: Candlelight Concert 1975

Box-folder 17a.2

Sinfonia Series: Evening of Comic Opera 1974

Box-folder 17a.3

Sinfonia Series: evening of Dance 1974-1975

Box-folder 17a.4

Sinfonia Series: General Information 1974-1975

Box-folder 17a.5

Sinfonia Series: Gilgamesh 1982-1983

Box-folder 17a.6

Sinfonia Series: Karl Haas 1976

Box-folder 17a.7

Sinfonia Series: Edwin Mirr 1974

Box-folder 17a.8

Sinfonia Series: Miscellaneous concerts in town 1982-1983

Box-folder 17a.9

Sinfonia Strings 1983-1984

Box-folder 17a.10

Soleil Lase Fantasia 1979

Box-folder 17a.11

Special Program: Peter Schickele 1974

Box-folder 17a.12

Spring Student Concerts 1980

Box-folder 17a.13

State Fairgrounds July 4, 1983

Box-folder 17a.14

String Quartet 1982-1983

Box-folder 18.1

Subscription Concert: All Orchestral 1973-1974

Box-folder 18.2

Subscription Concert: All Orchestral 1980

Box-folder 18.3

Subscription Concert: Enrique Batiz 1977

Box-folder 18.4

Subscription Concert: lazar Berman 1975-1977

Box-folder 18.5

Subscription Concert: Walter Braxton 1975

Box-folder 18.6

Subscription Concert: T. Briccetti 1980

Box-folder 18.7

Subscription Concert: James Buswell 1977

Box-folder 18.8

Subscription Concert: Dale Clevenger 1980

Box-folder 18.9

Subscription Concert: Jeannette Cross 1977

Box-folder 18.10

Subscription Concert: Wm. Curry Savely Schuster 1976

Box-folder 18.11

Subscription Concert: Ingrid Dingfelder 1976-1977

Box-folder 18.12

Subscription Concert: Rafael Druian 1977-1978

Box-folder 18.13

Subscription Concert: Philippe Entremont 1975-1976

Box-folder 18.14

Subscription Concert: An Evening of Opera 1974

Box-folder 18.15

Subscription Concert: Carole Farley 1976-1978

Box-folder 18.16

Subscription Concert: Klaus Hellwig 1977-1978

Box-folder 18.17

Subscription Concert: N. Hinderas, R. Durham 1976

Box-folder 18.18

Subscription Concert: jerome Hines 1976-1977

Box-folder 18.19

Subscription Concert: Lorin Hollander 1980

Box-folder 18.20

Subscription Concert: Young-Uck Kim 1976

Box-folder 18.21

Subscription Concert: John and Joan Korman 1976-1977

Box-folder 19.1

Subscription Concert: J. Lewis, R. Durham 1977-1978

Box-folder 19.2

Subscription Concert: Sergiu Luca 1976-1977

Box-folder 19.3

Subscription Concert: Sergiu Luca 1977-1978

Box-folder 19.4

Subscription Concert: Alan Marks 1977

Box-folder 19.5

Subscription Concert: "The Messiah" 1977

Box-folder 19.6

Subscription Concert: Edward A. Mirr 1974

Box-folder 19.7

Subscription Concert: Jonathan Mott 1975

Box-folder 19.8

Subscription Concert: Martha and Jonathan Mott 1978

Box-folder 19.9

Subscription Concert: Jessye Norman 1976-1977

Box-folder 19.10

Subscription Concert: Norman, McCray, and Shinall 1980

Box-folder 19.11

Subscription Concert: Garrick Ohlsson 1976-1977

Box-folder 19.12

Subscription Concert: Pates, Benson, and Britton 1975

Box-folder 19.13

Subscription Concert: Leonard Pennario 1975-1977

Box-folder 19.14

Subscription Concert: Ruggiero Ricci 1977-1978

Box-folder 19.15

Subscription Concert: Richmond Symphony Chorus 1976

Box-folder 19.16

Subscription Concert: Richmond Symphony Chorus 1978

Box-folder 19.17

Subscription Concert: Richmond Symphony Chorus 1979

Box-folder 20.1

Subscription Concert: Pascal Roge 1973-1974

Box-folder 20.2

Subscription Concert: Aaron Rosand 1973-1975

Box-folder 20.3

Subscription Concert: Aaron Rosand 1976-1977

Box-folder 20.4

Subscription Concert: Zina Schiff 1977

Box-folder 20.5

Subscription Concert: Season Opener 1974

Box-folder 20.6

Subscription Concert: Barbara Shuttleworth 1974-1975

Box-folder 20.7

Subscription Concert: Edwin Thayer 1974

Box-folder 20.8

Subscription Concert: Trio Pro Viva 1979

Box-folder 20.9

Subscription Concert: G. Tucker, K. Vaught 1977

Box-folder 20.10

Subscription Concert: Virginia Ballet Theater 1975

Box-folder 20.11

Subscription Concert: Andre Watts 1974-1975

Box-folder 20.12

Subscription Concert: Mark Westcott 1980

Box-folder 20.13

Subscription Concert: Wilson, Mott, and Rosato 1979

Box-folder 20.14

Subscription Concert: Woodwing Quintet 1978

Box-folder 20.15

Sunday Matinee Series: General Information 1975

Box-folder 20.16

Sunday Matinee Series: richard Hayman 1975

Box-folder 20.17

Sunday Matinee Series: Musical America 1976

Box-folder 20.18

Sunday Matinee Series: The Romeros 1974-1975

Box-folder 20.19

Sunday Matinee Series: Donna Turner Smith 1976

Box-folder 20.20

Sunday Serenades 1976-1977

Box-folder 20.21

Sunday Serenades: Katherine Hindrelet-Brydon 1976

Box-folder 20.22

Sunday Serenades: Ann Hobson 1977-1978

Box-folder 20.23

Sunday Serenades: Ann Migdal 1977

Box-folder 20.24

Sunday Serenades: Jonathan Mott 1977

Box-folder 20.25

Sunday Serenades: Guher and Suher Pekinel 1980

Box-folder 20.26

Sunday Serenades: Quartet 1978

Box-folder 20.27

Sunday Serenades: Smetana Trio 1980

Box-folder 20.28

Sunday Serenades: Richard Stoltzman 1977

Box-folder 20.29

Sunday Serenades: Woodwind Quintet 1979

Box-folder 21.1

Symphony Anniversary Concert 1976

Box-folder 21.2

Symphony Serenade 1983-1984

Box-folder 21.3

Thalhimers: woodwind Quintet 1979

Box-folder 21.4

Trinity United Methodist Church Concert 1978

Box-folder 21.5

University of Richmond: Woodwind Concert 1979

Box-folder 21.6

University of Virginia Concert 1969

Box-folder 21.7

University of Virginia Concert 1979

Box-folder 21.8

VBT/Hartford Ballet: "Carmina Burana" 1979

Box-folder 21.9

Virginia Center Gala 1981

Box-folder 21.10

Virginia Home Concert 1975

Box-folder 21.11

Virginia Museum Concert 1977

Box-folder 21.12

Virginia Polytechnic Institute 1974-1975

Box-folder 21.13

Virginia State College Concert: Ann Hobson 1977-1978

Box-folder 21.14

Vocal Soloists 1973-1974

Box-folder 21.15

White House Concert: Woodwind Quintet 1977

Box-folder 21.16

William and Mary Concert 1974

Box-folder 21.17

William and Mary Concert 1975

Box-folder 21.18

William and Mary Concert 1976

Box-folder 21.19

William and Mary Concert 1978

Box-folder 21.20

William and Mary Series 1982-1983

Box-folder 21.21

Williamsburg Concert Series 1980-1981

Box-folder 21a.1

Wolf Trap 1979

Box-folder 21a.2

Wolf Trap 1984

Box-folder 21a.3

Wolf Trap: Franz Allers 1984

Box-folder 21a.4

Wolf Trap: Eric Knight and the New Swingle Singers 1984

Box-folder 21a.5

Wolf Trap: Paul Traver 1984

Box-folder 21a.6

Woman's Club: Woodwind/Brass Quintet 1978-1979

Box-folder 21a.7

James Woods High School Concert 1975

Box-folder 21a.8

Woodwind Quintet 1977-1978

Box-folder 21a.9

Woodwind Quintet 1982-1983

Box-folder 21a.10

Woodwind Quintet 1983-1984

Box-folder 21a.11

WRFK Symphony Broadcasts 1976

Box-folder 22.1

Young People's Concerts 1973-1974

Box-folder 22.2

Youth Concerts 1974-1975

Box-folder 22.3

Youth Concerts 1975-1976

Box-folder 22.4

Youth Concerts 1976

Box-folder 22.5

Youth Concerts (Fall) 1977

Box-folder 22.6

Youth Concerts 1977

Box-folder 22.7

Youth Concerts (Spring) 1978

Box-folder 22.8

Youth Concerts 1978

Box-folder 22.9

Youth Concerts (Spring) 1979

Box-folder 22.10

Youth Concerts 1979

Box-folder 22.11

Youth Concerts: Programs 1976-1979

Box-folder 22.12

Youth Orchestra Concerts 1973-1974
Programs/Brochures 1962-1980
Box-folder 23.1

Brochuces: Announcements and Inserts 1971-1975

Box-folder 23.2

Brochures: Fund Drives 1964-1977

Box-folder 23.3

Brochures: Marketing Kit 1974-1975

Box-folder 23.4

Brochures: Miscellaneous, n.d. 1961, 1974-1976

Box-folder 23.5

Brochures: Season Schedules 1962-1979

Box-folder 23.6

Brochures: Symphony Reports 1963-1975

Box-folder 23.7

Programs 1957-1958

Box-folder 23.8

Programs 1958-1959

Box-folder 23.9

Programs 1959-1960

Box-folder 23.10

Programs 1960-1961

Box-folder 23.11

Programs 1961-1962

Box-folder 23.12

Programs 1962-1963

Box-folder 23.13

Programs 1963-1964

Box-folder 23.14

Programs 1964-1965

Box-folder 23.15

Programs 1965-1966

Box-folder 23.16

Programs 1966-1967

Box-folder 23.17

Programs 1967-1968

Box-folder 23a.1

Programs 1968-1969

Box-folder 23a.2

Programs 1969-1970

Box-folder 23a.3

Programs 1970-1971

Box-folder 23a.4

Programs 1971-1972

Box-folder 23a.5

Programs 1972-1973

Box-folder 23a.6

Programs 1973-1974

Box-folder 23a.7

Programs 1974-1975

Box-folder 23a.8

Programs 1975-1976

Box-folder 23a.9

Programs 1976-1977

Box-folder 23a.10

Programs 1977-1978

Box-folder 23a.11

Programs 1978-1979

Box-folder 23a.12

Programs 1979-1980

Box-folder 23b.1

Programs: American Pops Festival 1977-1978

Box-folder 23b.2

Programs: American Pops Festival 1978-1979

Box-folder 23b.3

Programs: American Pops Festival 1979-1980

Box-folder 23b.4

Programs: Central National Bank Pops 1975-1978

Box-folder 23b.5

Programs: lollipop Concerts 1976-1977

Box-folder 23b.6

Programs: pops Concerts

1960, 1961, 1970-1973, 1977, 1980

Box-folder 23b.7

Programs: Sinfonia 1972-1980

Box-folder 23b.8

Programs: Subscription Concerts 1963-1964

Box-folder 23b.9

Programs: Subscription Concerts 1974-1975

Box-folder 23b.10

Programs: Subscription Concerts 1975-1976

Box-folder 23b.11

Programs: Subscription Concerts 1976-1977

Box-folder 23b.12

Programs: Subscription Concerts 1977-1978

Box-folder 23b.13

Programs: Subscription Concerts 1978-1979

Box-folder 23b.14

Programs: Subscription Concerts 1979-1980

Box-folder 23b.15

Programs: Sunday Matinees 1975-1975
Planning/Operations 1965-1982
Box-folder 24.1

Accoustical Catalogs 1973-1979

Box-folder 24.2

Advertising 1975-1979

Box-folder 24.3

American Institute of Musical Studies 1973

Box-folder 24.4

American Symphony Orchestra League: Fed. Aid 1965-1974

Box-folder 24.5

American Symphony Orchestra League: Convention 1975

Box-folder 24.6

American Symphony Orchestra League: Convention 1976

Box-folder 24.7

Attendance File 1973-1978

Box-folder 24.8

Auto Insurance Information 1980-1982

Box-folder 24.9

Ballet: Newspaper Clippings 1979

Box-folder 24.10

Blues Armory 1975

Box-folder 24.11

Bookkeeping System and Policy 1979

Box-folder 24.12

Brass Quintet Services 1982-1983

Box-folder 24.13

Cable Television 1978-1981

Box-folder 24.14

Calendar 1981-1983

Box-folder 24.15

Calendar, correspondence 1983-1984

Box-folder 24.16

City of Richmond 1970-1976

Box-folder 24.17

Concert Halls: Brochures, Tickets, and Prices 1979-1981

Box-folder 24.18

Concerts Pending 1976-1979

Box-folder 25.1

Concert Series: General Information 1973-1974

Box-folder 25.2

Contracts 1973-1981

Box-folder 25.3

Contracts: Parking 1974

Box-folder 25.4

Contracts of Other Orchestras 1971-1973

Box-folder 25.5

Claude Dodson 1978

Box-folder 25.6

Employee W-4 Forms 1972-1979

Box-folder 25.7

Executive Committee Meetings 1973

Box-folder 25.8

Executive Committee Meetings 1974

Box-folder 25.9

Facility and Acoustic Related Letters 1975-1978

Box-folder 25.10

Fantasy Ball 1976-1977

Box-folder 25.11

Fantasy Ball 1978

Box-folder 25.12

Fantasy Ball 1979

Box-folder 25.13

Fantasy Ball 1980

Box-folder 25.14

Fashion Show 1977-1978

Box-folder 26.1

Ford Foundation: Fund Drive and Pledges 1967-1971

Box-folder 26.2

Ford Foundation: General 1971

Box-folder 26.3

Ford Foundation: General 1971-1977

Box-folder 26.4

Ford Foundation Grant 1976-1977

Box-folder 26.5

Ford Foundation Report 1969-1970

Box-folder 26.6

Ford Foundation Report 1970-1971

Box-folder 26.7

Ford Foundation Report 1971-1972

Box-folder 26.8

Ford Foundation Report 1972-1973

Box-folder 26.9

Ford Foundation Report 1973-1974

Box-folder 26.10

Ford Foundation Report 1974-1975

Box-folder 26.11

Ford Foundation Report 1975-1976

Box-folder 26.12

Ford Foundation Trust 1979-1980

Box-folder 26.13

Fundraising 1976

Box-folder 26.14

General Arts: Newspaper Clippings 1979

Box-folder 26.15

Guest Artists 1974-1975

Box-folder 26.16

Guest Artists 1978-1979

Box-folder 26.17

Guest Artists 1979-1980

Box-folder 27.1

Guest Conductors 1978-1979

Box-folder 27.2

Erick Hawkins Dance Company 1976

Box-folder 27.3

House of Delegates: Appropriations Committee 1975-1978

Box-folder 27.4

Ibsen Project 1978-1979

Box-folder 27.5

In-School Concerts: Questionaires 1975

Box-folder 27.6

Instruments: Brochures, Catalogs 1971-1977

Box-folder 27.7

Instruments: Harpsichord 1973-1979

Box-folder 27.8

Instruments: Insurance 1977

Box-folder 27.9

Instruments: Insurance 1980-1981

Box-folder 27.10

Insurance: Blue Cross/Blue Shield 1973-1979

Box-folder 27.11

Insurance: Cancelled Policies 1969-1974

Box-folder 27.12

Insurance: Certificates 1968-1979

Box-folder 27.13

Insurance: Correspondence 1974-1978

Box-folder 27.14

Insurance: General 1974-1977

Box-folder 27.15

Introductory Packet for New Board Members 1977

Box-folder 27.16

Junior Board of the Richmond Symphony 1978-1980

Box-folder 27.17

Librarian: Mildred Mason 1972

Box-folder 27.18

Library: Symphony-Owned Music 1970-1979

Box-folder 27.19

Allan Lokos: Sinfonia Artist Management 1978-1979

Box-folder 27.20

Lyrics: miscellaneous, n.d.

Box-folder 27.21

Magazines, newspaper inserts 1970, 1978

Box-folder 28.1

Members 1978

Box-folder 28.2

Member Information Sheets 1971

Box-folder 28.3

Memorials 1974-1975

Box-folder 28.4

Memos to Orchestra 1980-1981

Box-folder 28.5

Mosque: Organ 1980

Box-folder 28.6

Mosque: Pit Alterations 1979

Box-folder 28.7

Mosque Rental 1974

Box-folder 28.8

Music Publishers 1977-1978

Box-folder 28.9

Music Publishers: Broude Brothers 1977

Box-folder 28.10

Music Publishers: European American 1981

Box-folder 28.11

Music Publishers: Miscellaneous 1981

Box-folder 28.12

Music Purchase 1975

Box-folder 28.13

Musicians and Board Lists 1975-1977

Box-folder 28.14

Musicians Club of Richmons 1973-1976

Box-folder 28.15

NASAA Newsletter 1979

Box-folder 28.16

Nat'l Endowment for the Arts: Chamber Ensemble 1973

Box-folder 28.17

Nat'l Endowment for the Arts: Chamber Orchestra 1972

Box-folder 28.18

Nat'l Endowment for the Arts: Director of Dev. 1973

Box-folder 28.19

Nat'l Endowment for the Arts: Grant 1974

Box-folder 29.1

Nat'l Endowment for the Arts: Grant Applications 1974

Box-folder 29.2

Nat'l Endowment for the Arts: Internship Program 1979

Box-folder 29.3

Nat'l Endowment for the Arts: Music Program 1975

Box-folder 29.4

Nat'l Endowment for the Arts: Survey 1973-1976

Box-folder 29.5

Nominating Committee 1973-1979

Box-folder 29.6

Notes: Theresa Williamson 1976

Box-folder 29.7

Office Equipment 1971

Box-folder 29.8

Office Lease: 112 E. Franklin 1969-1975

Box-folder 29.9

Office Memos 1975-1976

Box-folder 29.10

Old Dominion Symphony Concert: Billing Sheets 1974-1977

Box-folder 29.11

Old Dominion Symphony Council: Questionaire 1974

Box-folder 29.12

Old Dominion University 1971

Box-folder 29.13

Opera Alliance of Richmond, n.d.

Box-folder 29.14

Opera and Theater: Newspaper Clippings 1979

Box-folder 29.15

Orchestra Memos 1982

Box-folder 29.16

Orchestra Schedules and Memos 1981

Box-folder 30.1

Personnel Directory: Original 1979-1980

Box-folder 30.2

Pops Alumni Program 1979-1980

Box-folder 30.3

Press Releases 1978-1979

Box-folder 30.4

Press Releases 1980-1981

Box-folder 30.5

Programs 1974-1975

Box-folder 30.6

Publicity: Slides 1979

Box-folder 30.7

Publicity: Symphony Week 1979

Box-folder 30.8

Quantity Photo Company 1973-1977

Box-folder 30.9

Radio Station WGOE 1973

Box-folder 30.10

Recording for Alpha 1975

Box-folder 30.11

Rehearsal Schedules 1973-1974

Box-folder 30.12

Rehearsal Schedules 1975-1976

Box-folder 30.13

Repertoire 1980

Box-folder 30.14

Report: "The Symphony Orchestra Abroad" 1970

Box-folder 30.15

Richmond Ballet 1980

Box-folder 30.16

Richmond Ballet 1981

Box-folder 30.17

Richmond Coliseum 1970-1971

Box-folder 30.18

Richmond Opera Company 1977-1978

Box-folder 30.19

Richmond Symphony Fact Sheets 1974-1979

Box-folder 30.20

Run-Outs: Technical Arrangements 1974-1975

Box-folder 31.1

St. Catherines Creative Arts Program 1977

Box-folder 31.2

St. Catherines Creative Arts Program 1978

Box-folder 31.3

St. Catherines Creative Arts Program 1979

Box-folder 31.4

Schedule: Symphony/Sinfonia 1978-1979

Box-folder 31.5

Season Ticket Publicity 1976-1977

Box-folder 31.6

Seasonal Employment 1974-1978

Box-folder 31.7

Senate: Finance Committee 1975

Box-folder 31.8

Senate/House of Delegates: Correspondence 1976-1977

Box-folder 31.9

SERMOM World Premieres 1975-1977

Box-folder 31.10

Sinfonia: European Tour 1973-1974

Box-folder 31.11

Sinfonia: Formation, Contract Negotiation 1970-1974

Box-folder 31.12

Sinfonia: General Information 1974-1975

Box-folder 31.13

Sinfonia: Memos, Itineraries and Schedules 1977-1978

Box-folder 31.14

Sinfonia: Technical Arrangements 1978-1979

Box-folder 31.15

Sinfonia: Tour 1974

Box-folder 31.16

Sinfonia Series: Correspondence, Articles 1973-1974

Box-folder 31.17

Social Security 1975

Box-folder 31.18

Special Audience Project: Federated Arts Council 1978

Box-folder 31.19

Sponsor: Musicians Club String Orchestra 1979

Box-folder 31.20

Staff Notes 1980-1981

Box-folder 32.1

Symphony Personnel: Memos, Member Lists 1972-1978

Box-folder 32.2

Symphonia Repertoire: Sinfonia 1978-1979

Box-folder 32.3

Symphony Repertoire and Directory 1979-1980

Box-folder 32.4

Symphony Schedule 1979-1980

Box-folder 32.5

Symphony Week 1976

Box-folder 32.6

Symphony Week 1978

Box-folder 32.7

Symphony Week 1980

Box-folder 32.8

Symphony Week 1983-1984

Box-folder 32.9

Teaching Program 1975

Box-folder 32.10

Tour: Sinfonia 1977

Box-folder 32.11

Union Contracts and Negotiations 1970-1977

Box-folder 32.12

University of Richmond 1972

Box-folder 32.13

Virginia Ballet Theatre 1976-1979

Box-folder 32.14

Va. Commission for the Arts and Humanities 1973-1975

Box-folder 32.15

Va. Commission for the Arts and Humanities 1975

Box-folder 32.16

Va. Commission for the Arts and Humanities 1975-1976

Box-folder 32.17

Va. Commonwealth Grant 1977

Box-folder 32.18

Va. Commonwealth In-School Program Expansion 1976

Box-folder 32.19

Virginia Commonwealth University 1970-1974

Box-folder 32.20

Virginia State Department of Education 1974

Box-folder 32.21

Wind Quintet Services 1982-1983

Box-folder 33.1

Women's Committee 1972-1976

Box-folder 33.2

Women's Committee 1976-1977

Box-folder 33.3

Women's Committee Auction 1969-1971

Box-folder 33.4

Women's Committee Auction 1974-1975

Box-folder 33.5

Women's Committee By-Laws 1975-1977

Box-folder 33.6

Women's Committee Guest Speaker: Audrey Baird 1975-1977

Box-folder 33.7

Workman's Compensation Information 1976-1983

Box-folder 33.8

Youth Orchestra 1971-1981

Box-folder 33.9

Youth Orchestra: Summer Camp 1975-1977
Box-folder 34.1

Correspondence 1973

Box-folder 34.2

Correspondence 1973-1974

Box-folder 34.3

Correspondence, January-March 1976

Box-folder 35.1

Correspondence, April-June 1976

Box-folder 35.2

Correspondence, July-September 1976

Box-folder 35.3

Correspondence, October-December 1976

Box-folder 35.4

Correspondence, January-March 1977

Box-folder 35.5

Correspondence, April-June 1977

Box-folder 36.1

Correspondence, July-September 1977

Box-folder 36.2

Correspondence, October-December 1977

Box-folder 36.3

Correspondence 1978

Box-folder 36.4

Correspondence 1979

Box-folder 36.5

Correspondence 1980

Box-folder 37.1

Correspondence 1980

Box-folder 37.2

Correspondence 1980

Box-folder 37.3

Correspondence 1981

Box-folder 37.4

Correspondence 1982

Box-folder 38.1

Correspondence 1982

Box-folder 38.2

Correspondence: General Audience 1975-1977

Box-folder 38.3

Correspondence: Media and Public Relations 1979-1980
Physical Location:
in map drawer 10
Box 1
Scrapbook 1960s
Physical Location:
in map drawer 10
oversized
Box 2
Scrapbook 1957
Physical Location:
in map drawer 10
oversized
Box 2
Loose Clippings
Physical Location:
in map drawer 10
oversized
LP records
Physical Location:
placed on shelf after Box 21a
Orchestre Symphoniqe De Liege, Jacques Houtmann, conductor (signed by Houtmann)
oversized
Richmond Symphony, Jacques Houtmann, conductor
Physical Location:
in map drawer 10
oversized
Richmond Symphony, Jacques Houtmann, conductor (signed by Houtmann)
Physical Location:
in map drawer 10
oversized