A Collection in
Special Collections and Archives, James Branch Cabell Library
Collection Number M 180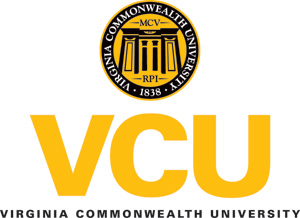 Virginia Commonwealth University, James Branch Cabell Library
Special Collections and Archives
James Branch Cabell Library
Box 842003
Virginia Commonwealth University
Richmond, Virginia 23284-2003
USA
Phone: (804) 828-1108
Fax: (804) 828-0151
Email:
libjbcsca@vcu.edu
URL:
http://www.library.vcu.edu/about/special-collections/cabell/
© 2001 By Copyright Virginia Commonwealth University. All Rights Reserved.
Funding: Web version of the finding aid funded in part by a grant from the National Endowment for the Humanities.
Processed by: B. Pittman and Heather Foster
Repository
Special Collections and Archives, James Branch Cabell Library, Virginia Commonwealth University
Collection number
M 180
Title
Roanoke Valley YWCA Archives 1901-1969
Physical Characteristics
9.1 linear feet
Creator
Roanoke Valley YWCA
Language
English
---
Access
Collection is open for use without restrictions.
Use Restrictions
none
Preferred Citation
Box/folder, Roanoke Valley YWCA Archives, M 180, Special Collections and Archives, James Branch Cabell Library, Virginia Commonwealth University
Acquisition Information
The collection was donated to the Department by the Board of the YWCA on 20 April 1983
Processing Information
Collection processed in May 1983. Finding aid revised in April 2000
---
The organization began in 1913 after meeting at the Roanoke home of Mrs. A. J. Kennard. The first permanent organization meeting was held in January of 1914 where it met at the Green Memorial Methodist Church. With 1,153 pledge memberships, the E.W. Tinsley property at 415 Roanoke Street was chosen as the first home of the Association. In 1923 the program was extended to African American girls and women with the formation of the Phyllis Wheatley Branch which by the 1950s was called the Lula Williams Memorial Branch. The organization's headquarters began meeting a structure built specifically for the ssociation at the corner of First Street and Franklin Road., S.W. The building was dedicated on May 28, 1928.
As of 2002, the organization was called the YWCA of the Roanoke Valley. Its Executive Director was Pat Reynolds. An indication as to the services and programs it offers can be found in the organization's stated mission which is to "empower women and eliminate racism, the YWCA provides programs in these core areas: residence, child care and youth development, community and leadership development, advocacy and public policy, racial and social justice, targeted special-needs programs, and health and fitness."
The collection includes minutes, reports, newsletters, records of the organizations multiple activities, photographs and clippings. There are a few files involved in the WPA Writers Program.
Arrangement
Materials arranged in chronological order
Organization
The collection has been arranged in five series. Photographs and oversize materials will be removed to appropriate locations as staff permits. There is only a rough inventory of the collection.
Series I--Board of Directors (1918-1969); Series II--Fiscal Records (1925-1969); Series III--Executive Director's File (1901-1951); Series IV--Committees ( - ); Series V--Photographs and Clippings ( - ).
Board of Directors 1918-1969
Box-folder Folder 1.1

Minutes 1918

Box-folder Folder 1.2

Minutes 1922-1925

Box-folder Folder 1.3

Minutes 1926-1928

Box-folder Folder 1.4

Minutes 1928-1930

Box-folder Folder 1.5

Minutes 1930-1932

Box-folder Folder 1.6

Minutes 1932-1935

Box-folder Folder 1.7

Minutes 1935-1936

Box-folder Folder 1.8

Minutes 1937-1939

Box-folder Folder 1.9

Minutes 1937-1939

Box-folder Folder 1.10

Minutes 1940

Box-folder Folder 1.11

Minutes 1.11

Box-folder Folder 1.12

Minutes 1941

Box-folder Folder 1.13

Minutes 1942

Box-folder Folder 1.14

Minutes 1942-1943

Box-folder Folder 1.15

Minutes 1943

Box-folder Folder 1.16

Minutes 1944

Box-folder Folder 1.17

Minutes 1944

Box-folder Folder 1.18

Minutes 1945

Box-folder Folder 1.19

Minutes 1945

Box-folder Folder 1.20

Minutes 1946

Box-folder Folder 1.21

Minutes 1946

Box-folder Folder 2.1

Minutes 1947

Box-folder Folder 2.2

Minutes 1947

Box-folder Folder 2.3

Minutes 1948

Box-folder Folder 2.4

Minutes 1948

Box-folder Folder 2.5

Story of Roanoke YWCA 1949

Box-folder Folder 2.6

Minutes 1949

Box-folder Folder 2.7

Minutes 1949

Box-folder Folder 2.8

YWCA in Review 1950

Box-folder Folder 2.9

Minutes 1950

Box-folder Folder 2.10

Minutes 1950

Box-folder Folder 2.11

YWCA 1951

Box-folder Folder 2.12

Minutes 1951

Box-folder Folder 2.13

Minutes 1951

Box-folder Folder 2.14

YWCA 1952

Box-folder Folder 2.15

Minutes 1952

Box-folder Folder 2.16

Minutes 1952

Box-folder Folder 2.17

All Around the Year around YWCA 1954

Box-folder Folder 2.18

Minutes 1953

Box-folder Folder 2.19

Minutes 1954

Box-folder Folder 2.20

Minutes 1955

Box-folder Folder 2.21

Minutes 1955

Box-folder Folder 2.22

Minutes 1956

Box-folder Folder 2.23

Minutes 1956

Box-folder Folder 2.24

Minutes 1957

Box-folder Folder 2.25

Minutes 1957

Box-folder Folder 2.26

Minutes 1958

Box-folder Folder 2.27

Minutes 1958

Box-folder Folder 2.28

Minutes 1959

Box-folder Folder 2.29

Minutes 1960

Box-folder Folder 2.30

Minutes 1961

Box-folder Folder 2.31

Minutes 1962

Box-folder Folder 2.32

YWCA Annual Report 1969

Box-folder Folder 2.33

Board-President Correspondence
Box-folder Folder 3.1

Budget Manuals

Box-folder Folder 3.2

Maintenance Finance Campaign 1935-1936

Box-folder Folder 3.3

Advancement Fund 1952

Box-folder Folder 3.4

Debt Retirement Fund 1939-1941

Box-folder Folder 3.5

Debt Retirement Fund 1956

Box-folder Folder 3.6

Centennial Fund 1955-1957

Box-folder Folder 3.7

Budget 1929

Box-folder Folder 3.8

Budget 1929

Box-folder Folder 3.9

Finance 1930

Box-folder Folder 3.10

Budget 1931

Box-folder Folder 3.11

Budget 1932

Box-folder Folder 3.12

Finance 1933

Box-folder Folder 3.13

Finance 1934

Box-folder Folder 3.14

Budget 1935

Box-folder Folder 3.15

Finance 1936

Box-folder Folder 3.16

Finance 1937-1940

Box-folder Folder 3.17

Finance Committee 1937

Box-folder Folder 3.18

Finance Committee 1938

Box-folder Folder 3.19

Budget 1938

Box-folder Folder 3.20

Finance Committee 1939

Box-folder Folder 3.21

Budget 1939

Box-folder Folder 3.22

Budget (Phyllis Wheatley Branch) 1939

Box-folder Folder 3.23

Budget 1940

Box-folder Folder 3.24

Budget (Phyllis Wheatley Branch) 1940

Box-folder Folder 3.25

Finance 1941

Box-folder Folder 3.26

Budget 1941

Box-folder Folder 3.27

Budget (Phyllis Wheatley Branch) 1941

Box-folder Folder 3.28

Finance 1942

Box-folder Folder 3.29

Budget (Phyllis Wheatley Branch) 1942

Box-folder Folder 3.30

Audit 1943

Box-folder Folder 3.31

Budget 1943

Box-folder Folder 3.32

Audit 1944

Box-folder Folder 3.33

Budget 1944

Box-folder Folder 3.34

Finances 1944

Box-folder Folder 3.35

Audit 1945

Box-folder Folder 3.36

Budget 1945

Box-folder Folder 3.37

Finance Committee 1945

Box-folder Folder 3.38

Finance 1945

Box-folder Folder 3.39

Audit 1946

Box-folder Folder 3.40

Finance Committee 1947

Box-folder Folder 3.41

Finance 1946

Box-folder Folder 3.42

Audit 1947

Box-folder Folder 3.43

Finance Committee 1947

Box-folder Folder 3.44

Finance 1947

Box-folder Folder 3.45

Finance Committee 1948

Box-folder Folder 3.46

Finance Committee 1949

Box-folder Folder 3.47

Finance Committee 1950

Box-folder Folder 3.48

Budget 1951

Box-folder Folder 3.49

Finance Statement 1951

Box-folder Folder 3.50

Finance Committee 1951

Box-folder Folder 4.1

Finance statement 1952

Box-folder Folder 4.2

Budget 1952

Box-folder Folder 4.3

Finance Committee 1952

Box-folder Folder 4.4

Budget 1953

Box-folder Folder 4.5

Finance Statement 1953

Box-folder Folder 4.6

Finance Committee 1953

Box-folder Folder 4.7

Audit 1954

Box-folder Folder 4.8

Budget 1954

Box-folder Folder 4.9

Finance Statement 1954

Box-folder Folder 4.10

Finance Committee 1954

Box-folder Folder 4.11

Audit 1955

Box-folder Folder 4.12

Budget 1955

Box-folder Folder 4.13

Finance Statement 1955

Box-folder Folder 4.14

Finance Committee 1955

Box-folder Folder 4.15

Audit 1956

Box-folder Folder 4.16

Budget 1956

Box-folder Folder 4.17

Finance Statement 1956

Box-folder Folder 4.18

Finance Committee 1956

Box-folder Folder 4.19

Audit 1957

Box-folder Folder 4.20

Budget 1957

Box-folder Folder 4.21

Finance Statement 1957

Box-folder Folder 4.22

Finance Committee 1957

Box-folder Folder 4.23

Audit 1958

Box-folder Folder 4.24

Budget 1958

Box-folder Folder 4.25

Finance Committee 1958

Box-folder Folder 4.26

Finance Statement 1958

Box-folder Folder 4.27

Audit 1959

Box-folder Folder 4.28

Budget 1959

Box-folder Folder 4.29

Finance Statement 1959

Box-folder Folder 4.30

Finance Committee 1959

Box-folder Folder 4.31

Audit 1960

Box-folder Folder 4.32

Budget 1960

Box-folder Folder 4.33

Finance Statement 1960

Box-folder Folder 4.34

Finance Committee 1960

Box-folder Folder 5.1

Audit 1961

Box-folder Folder 5.2

Finance Statement 1961

Box-folder Folder 5.3

Finance Committee 1961

Box-folder Folder 5.4

Audit 1962

Box-folder Folder 5.5

Budget 1962

Box-folder Folder 5.6

Finance Statement 1962

Box-folder Folder 5.7

Finance Committee 1962

Box-folder Folder 5.8

Audit 1963

Box-folder Folder 5.9

Budget 1963

Box-folder Folder 5.10

Finance Committee 1963

Box-folder Folder 5.11

Finance Statement 1963

Box-folder Folder 5.12

Audit 1964

Box-folder Folder 5.13

Budget 1964

Box-folder Folder 5.14

Finance 1964

Box-folder Folder 5.15

Finance Committee 1964

Box-folder Folder 5.16

Audit 1965

Box-folder Folder 5.17

Finance Statement 1965

Box-folder Folder 5.18

Finance Committee 1965

Box-folder Folder 5.19

Audit 1966

Box-folder Folder 5.20

Audit 1967

Box-folder Folder 5.21

Finance 1968

Box-folder Folder 5.22

Finance 1969
Executive Director's File 1901-1951
Box-folder Folder 6.1

History

Box-folder Folder 6.2

Constitution and By Laws

Box-folder Folder 6.3

Brochures and activity promotions

Box-folder Folder 6.4

National Board 1940-1943

Box-folder Folder 6.5

Protective agencies of Records 1940

Box-folder Folder 6.6

Schools of Roanoke 1940

Box-folder Folder 6.7

Fletcher Farm Seminar on Religion 1935

Box-folder Folder 6.8

General Correspondence-National Board 1935

Box-folder Folder 6.9

General Correspondence 1935

Box-folder Folder 6.10

Industrial Department

Box-folder Folder 6.11

Institutes for Southern Social Work Executives 1934

Box-folder Folder 6.12

Movie 1941

Box-folder Folder 6.13

National Convention 1940

Box-folder Folder 6.14

Newsletter

Box-folder Folder 6.15

Program Planning

Box-folder Folder 6.16

Southern Summer School for Women Workers in Industry 1935

Box-folder Folder 6.17

Staff

Box-folder Folder 6.18

Staff--National Association of Employed Officers of YWCA

Box-folder Folder 6.19

Staff--National Association of Employed Officers of YWCA Union Proposal 1936

Box-folder Folder 6.20

Bulletin on Union Proposal 1936-1937

Box-folder Folder 6.21

Bulletin Material 1931-1937

Box-folder Folder 6.22

National Association of Employed Officers Standards 1940

Box-folder Folder 6.23

National Association of Employed Officers and Social Change 1901-1940

Box-folder Folder 6.24

General Secretary's News 1940

Box-folder Folder 6.25

Report of Professional Relations Committee 1938-1940

Box-folder Folder 6.26

Report of Finance Chairman 1938-1940

Box-folder Folder 6.27

Staff Training
Box-folder Folder 7.1

Adult Activities 1965-1975

Box-folder Folder 7.2

Branch

Box-folder Folder 7.3

Phyllis Wheatley Branch

Box-folder Folder 7.4

Building

Box-folder Folder 7.5

Building Inventory 1938

Box-folder Folder 7.6

Building Inventory 1938

Box-folder Folder 7.7

Camp

Box-folder Folder 7.8

Camp Kwanianna

Box-folder Folder 7.9

Camp Tree Top

Box-folder Folder 7.10

Clubs

Box-folder Folder 7.11

Club R.I.F.

Box-folder Folder 7.12

Club Second Cup of Coffee

Box-folder Folder 7.13

Club Second Cup of Coffee Minutes 1951-1955

Box-folder Folder 7.14

Young Adult Council

Box-folder Folder 7.15

Girl Reserves 1939-1943

Box-folder Folder 7.16

Girl Reserves

Box-folder Folder 7.17

Girl Reserves

Box-folder Folder 7.18

Health Education

Box-folder Folder 7.19

Industrial and Business Girls

Box-folder Folder 7.20

Membership Committee

Box-folder Folder 7.21

Race Relations

Box-folder Folder 7.22

Residence

Box-folder Folder 7.23

Residence

Box-folder Folder 7.24

Solo Parents Club

Box-folder Folder 7.25

Committee World Fellowship
Photographs and Clippings
Box Box 8

13 photographs YWCA

Box Box 8

Negatives

Box Box 8

Programs/Clippings 1965-1966

Box Box 8

Local News
Physical Location:
The scrapbooks are housed in their own area and are numbered separately
Box Box 1

YWCA Building Accounts 1926

Box Box 2

YWCA Ledger 1940's

Box Box 3

YWCA, Building Maintenance Ledger, n.d. Accounts, Expenses Receipts 1916-1925