A Collection in
Special Collections and Archives, James Branch Cabell Library
Collection Number M 236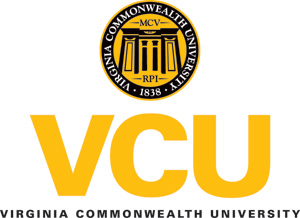 Virginia Commonwealth University, James Branch Cabell Library
Special Collections and Archives
James Branch Cabell Library
Box 842003
Virginia Commonwealth University
Richmond, Virginia 23284-2003
USA
Phone: (804) 828-1108
Fax: (804) 828-0151
Email:
libjbcsca@vcu.edu
URL:
http://www.library.vcu.edu/about/special-collections/cabell/
© 2001 By Copyright Virginia Commonwealth University. All Rights Reserved.
Funding: Web version of the finding aid funded in part by a grant from the National Endowment for the Humanities.
Processed by: B Pittman
Repository
Special Collections and Archives, James Branch Cabell Library, Virginia Commonwealth University
Collection number
M 236
Title
Henry I. Willett Papers 1946-1974
Physical Characteristics
1.3 linear feet
Creator
Henry I. Willett
Language
English
---
Access
Collection is open for use without restrictions.
Use Restrictions
None
Preferred Citation
Box/folder, Henry I. Willett Papers, M 236, Special Collections and Archives, James Branch Cabell Library, Virginia Commonwealth University
Acquisition Information
The materials were donated to the Department by Mrs. Doris Willett.
Processing Information
Collection processed in November 1990.
---
A native of Gloucester, Va., Mr. Willett held a bachelor's degree at the College of William and Mary and a master's degree from Columbia University. He also did graduate work at Stanford University. Mr. Willett began his career as a teaching principal at Sugar Grove School in Smyth County. He then served for thirteen years as the principal of the combined elementary and high schools at Churchland and Cradock, now located in the city of Chesapeake. From 1939 until 1942, Willett served as the director of instruction and assistant superintendent of Augusta County schools.
Mr. Willett joined the Richmond City schools in 1946 after serving as superintendent of the Norfolk County schools during World War II, when the school system had almost doubled in size. In Richmond, Willett reorganized the schools by instituting the 12 year system and making many curriculum changes including new or increased emphasis on the three R's, speech instruction and early childhood education. He presided over building expansion, expanded foreign language instruction, programs for slow learners, advanced placement for gifted students, educational television and educational experiments. Under his leadership the city system opened a technical education and mathematics-science centers.
Considered an authority on public school management and curriculum and methods of teacher training, he was in demand as a lecturer, visitor and participant in national and international education conferences. Mr. Willett served the Richmond City schools for twenty-three (1946-1969) and a half years before retiring to join the VCU school of Education faculty. Mr. Willett served as acting President of VCU after the untimely death of Dr. Edward Temple in 1977. Henry Willett died 20 March 1986 at the age of 81
The collection contains materials covering Willett's years with the Richmond City schools and includes reports, studies and notebooks of his speeches before different organizations.
Box 1
History of the Richmond Public School System 1869-1958 [removed from collection June 1999 to be catalogued] 1869-1958
Box 1
Citizen's Community Study of the Metropolitan Area Richmond, Virginia 1974
Box 1
Convocation Speeches 1946-1969