A Collection in
Special Collections and Archives, James Branch Cabell Library
Collection Number M 171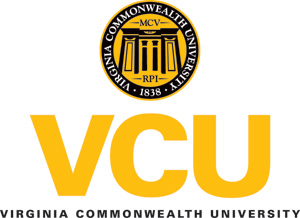 James Branch Cabell Library, Virginia Commonwealth University
Contact Information:
James Branch Cabell Library
Box 842003
Virginia Commonwealth University
Richmond, Virginia 23284-2003
USA
Phone: (804) 828-1108
Fax: (804) 828-0151
Email:
ulsjbcsca@hsc.vcu.edu
URL:
http://www.library.vcu.edu/jbc/speccoll/speccoll.html
Processed by: Daniel Yanchisin
Funding: Web version of the finding aid funded in part by a grant from the National Endowment for the Humanities.
© 2001 By Copyright Virginia Commonwealth University. All Rights Reserved.
Repository
Special Collections and Archives, James Branch Cabell Library, Virginia Commonwealth University
Collection number
M 171
Title
Hank Wolfe Papers 1927-1981
Physical Characteristics
10.4 linear feet
Creator
Hank Wolfe
Language
English
---
Access
Collection is open for use without restrictions
Use Restrictions
None
Preferred Citation
Box/Folder, Hank Wolfe Papers, M 171, Special Collections and Archives, James Branch Cabell Library, Virginia Commonwealth University
Acquisition Information
The collection was donated to the Department by Mrs. Dinah Wolfe on 13 March 1981.
---
Hank Wolfe (12 January 1907-3 February 1981), newspaperman and athletic organizer, was born in Baltimore, Maryland. At the age of six he moved to Richmond, where he remained for the rest of his life. During his youth he issued a monthly newsletter for the Rotary Boys' Club and played on the Club's varsity basketball team. Wolfe graduate from John Marshall High School in 1924 and the Massey Business College in 1926. Following graduation he worked for the Chesapeake and Ohio Railway and as a part-time reporter for the Richmond News Leader. In 1936 he became a full-time sportswriter for the paper, and in 1947 he became copy editor. He stayed with the paper for 56 years, retiring in 1978. From 1952 to 1962 he also edited The Reflector, the monthly journal of the Richmond Jewish Community Center.
In the 1930s, Wolfe organized the Richmond Athletic Commission and for several years was the secretary of the Richmond Baseball Commission. He was responsible for the establishment of the Richmond Jewish Athletic Hall of Fame. From 1944 to 1968, Wolfe was State Commissioner of the Virginia Amateur Softball Association. During that time he introduced the use of 10", 12", 14" and 16" softballs in tournament play, a tournament for college teams and one for mixed team play. Because of his efforts as an organizer, the City of Richmond became known as the "Softball Tournament Capital of the World." National Softball Week started in 1951 and the National Softball Hall of Fame proposed in 1956 were his ideas.
Wolfe was a member of Temple Beth-El, the Richmond Jewish Community Center, the American Association of Retired Persons, and the Richmond Institute of Lifetime Learning. He was an honorary member of the United States Slo-Pitch Softball Association. He and his wife, Dinah, had three daughters.
---
The collection contains materials relating to Wolfe's career as a newspaperman and work as an athletic organizer in Richmond, Virginia, from 1932 to 1978. In addition to biographical materials, there are records relating to his service on the Richmond Baseball Commission in the mid-1930s, his membership in the Richmond Newspaper Guild and his organization of the Richmond Jewish Athletic Hall of Fame for 1954-1957. There are lists of Virginia athletic championships maintained by Wolfe and some extraneous pieces relating to sports in Richmond. The collection has one folder of correspondence and contracts concerning Wolfe's employment as a part-time territorial scout for the Cleveland Indians Baseball Club from 1951 to 1961. The bulk of the papers relate to Wolfe's tenure as State Commissioner for the Virginia Amateur Softball Association from 1944 to 1968. there are ten scrapbooks (1927-1966) that Wolfe maintained of his sports column for the Richmond News Leader.
---
Arrangement
Materials arranged in chronological order
Organization
The collection is arranged by series and topically therein. The scrapbooks have been separated from the main collection and are located in the oversize collections area. Photographs will be removed to the University Photograph Collection.
---
Biographical Information, General Sports and Richmond
box-folder 1.1

Biographical Information, sale of sports library

box-folder 1.2

Correspondence and contracts, Cleveland Indians 1951-1961

Box-folder 1.3

Richmond Baseball Commission 1932-1933, 1955

Box-folder 1.4

Virginia Athletic Championship Teams Lists 1936-1947

box-folder 1.5

Richmond Newspaper Guild

box-folder 1.6

Miscellaneous Richmond Sports Materials 1936-1952

box-folder 1.7

Richmond Jewish Athletic Hall of Fame 1954

Box-folder 1.8

Richmond Jewish Athletic Hall of Fame 1955

box-folder 1.9

Richmond Jewish Athletic Hall of Fame 1957

box-folder 1.10

"Underdog Richmond"

box-folder 1.11

Southern Coach and Athlete 1943-1944

box-folder 1.12

Southern Coach and Athlete 1944-1945
box-folder 1.13

Richmond Softball Association 1942-1946

box-folder 1.14

Amateur Softball (ASA) Hall of Fame

box-folder 1.15

ASA/United States Slo-Pitch Association Controversy 1974-1976

box-folder 1.16

ASA National Championship 1967

box-folder 1.17

World Slo-Pitch Softball Championship (Women) 1961

box-folder 1.18

Virginia Amateur Softball Association (VASA)

box-folder 1.19

VASA 1945

box-folder 1.20

VASA 1946

box-folder 1.21

VASA 1947-1948

box-folder 1.22

VASA 1949

box-folder 1.23

VASA 1949-1950

box-folder 1.24

VASA Forms

box-folder 1.25

VASA National Championship Bid 1968

box-folder 1.26

VASA National Softball Week

box-folder 1.27

VASA Photographs

box-folder 1.28

VASA Programs 1942-1964

box-folder 1.29

VASA Programs 1965-1969

box-folder 1.30

VASA Professionalism Threat 1962-1963

box-folder 1.31

VASA Publication by Wolfe

box-folder 2.1

VASA Records

box-folder 2.2

VASA Men and Women 1945

box-folder 2.3

VASA Men 1946

box-folder 2.4

VASA Women 1947

box-folder 2.5

VASA Men 1947

box-folder 2.6

VASA Men 1948

box-folder 2.7

VASA Women 1948

box-folder 2.8

VASA Men 1949

box-folder 2.9

VASA Women 1949

box-folder 2.10

VASA Men 1950

box-folder 2.11

VASA Sunday School 1950

box-folder 2.12

VASA Women 1950

box-folder 2.13

VASA Women 1951

box-folder 2.14

VASA 1951

box-folder 2.15

VASA Men 1951

box-folder 2.16

VASA Sunday School 1951

box-folder 2.17

VASA College 1952

box-folder 2.18

VASA Central Atlantic Regional 1952

box-folder 2.19

VASA Men 1952

box-folder 2.20

VASA Men 1952

box-folder 2.21

VASA Sunday School 1952

box-folder 2.22

VASA Women 1952

box-folder 2.23

VASA Women 1953

box-folder 2.24

VASA Servicemen 1953

box-folder 2.25

VASA Sunday School 1953

box-folder 2.26

VASA Men 1953

box-folder 2.27

VASA Men 1953

box-folder 2.28

VASA Jewish 1954

box-folder 2.29

VASA College 1954

box-folder 2.30

VASA Men 1954

box-folder 2.31

VASA Men 1954

box-folder 2.32

VASA Servicemen 1954

box-folder 2.33

VASA Sunday School 1954

box-folder 2.34

VASA Women 1954

box-folder 2.35

VASA Women 1954

box-folder 2.36

VASA Women 1954

box-folder 2.37

VASA Jewish 1955

box-folder 2.38

VASA Slow Pitch 1955

box-folder 2.39

VASA College 1955

box-folder 2.40

VASA Women 1955

box-folder 2.41

VASA Central Atlantic Regional 1955

box-folder 2.42

VASA Men 1956

box-folder 2.43

VASA Central Atlantic Regional 1956

box-folder 2.44

VASA Women 1956

box-folder 2.45

VASA Ivitational Mixed 1957-1966

box-folder 2.46

VASA College 1957

box-folder 2.47

VASA Men 1957

Box-folder 2.48

VASA Women's Invitational 1957

box-folder 2.49

VASA Slow Pitch Mixed 1957

box-folder 2.50

VASA Slow Pitch Mixed 1958

box-folder 2.51

VASA Women's Invitational 1958

Box-folder 2.52

VASA Women 1958

box-folder 2.53

VASA Men 1959

box-folder 2.54

VASA Women's Invitational 1959

box-folder 2.55

VASA Women 1959

box-folder 2.56

VASA Industrial Slow Pitch 1960

box-folder 2.57

VASA Women's Invitational 1960

box-folder 2.58

VASA Industrial Slow Pitch 1961

box-folder 2.59

VASA Women's Invitational 1961

box-folder 2.60

VASA 12" Men 1961-1966

box-folder 2.61

VASA College 1962

box-folder 2.62

VASA Servicemen 1963

box-folder 2.63

VASA 14" Outseam 1963

box-folder 2.64

VASA Men 1964

box-folder 2.65

VASA 14" Outseam 1964

box-folder 2.66

VASA Industrial Slow Pitch 1964

box-folder 2.67

VASA Industrial Slow Pitch 1965

box-folder 2.68

VASA 14" Outseam 1966

box-folder 2.69

VASA Modified Speed 1965-1968

box-folder 2.70

VASA Invitational Mixed 1967

box-folder 2.71

VASA 14" Outseam 1967

box-folder 2.72

VASA Industrial Slow Pitch 1967-1968

box-folder 2.73

VASA Invitational Slow Pitch 1967-1968

box-folder 2.74

VASA 14" Outseam 1968

box-folder 2.75

VASA Invitational Mixed 1968

box-folder 2.76

VASA 10" Slow Pitch 1968

box-folder 2.77

VASA 14" Slow Pitch 1968

box-folder 2.78

VASA Men 1968

box-folder 2.79

VASA 4-Ball 1968

box-folder 2.80

VASA 10" Slow Pitch 1968

box-folder 2.81

VASA Women 1968

box-folder 2.82

VASA Trophies 1966-1968

box-folder 2.83

World Open Slow Pitch Tournament 1953-1959

box-folder 2.84

World Open Slow Pitch Tournament 1960-1961
box Box #3

Clippings 1927-1932

box Box #3

Clippings 1932-1934

box Box #4

Clippings 1934-1936

box Box #4

Clippings 1936-1938

box Box #5

Clippings 1938-1940

box Box #5

Clippings 1940-1941

box Box #6

Clippings 1941-1943

box Box #6

Clippings 1946-1945

box Box #7

Clippings 1945-1957

box Box #7

Clippings 1957-1981

Box #8

Baseball Player Photographs 1940

Box #8

Baseball Schedule of Games 1952-1953

Box #8

Baseball Scoring Shets

Box #8

Baseball Tournament SouvenirPrograms 1959, 1961-1963

Box #8

Boy's Club of Richmond Annual Report 1924

Box #8

Coach and Athlete Magazine 1973

Box #8

Constitution of the Amateur Softball Association of America 1967

Box #8

Football Players Photographs n.d., 1940

Box #8

Handbook of the National Association of Approved Basketball Officials 1948

Box #8

Humor Newspaper Clippings n.d., 1974, 1977-1980

Box #8

Jeffersonian, The 1964

Box #8

Local Baseball Player Newspaper Clippings 1940

Box #8

Local Baseball Player Newspaper Clippings 1940

Box #8

Messenger, The 1922-1928

Boy's Club of Richmond Newsletter

Box #8

Methodist Institute Basketball Teams Newspaper Clippings 1922-1924

Box #8

Miscellaneous n.d.

Box #8

Miscellaneous Photocopied Newspaper Articles n.d. 1918, 1921-1924

Box #8

Miscellaneous Photocopied Newspaper Articles 1925-1926

Box #8

Miscellaneous Photocopied Newspaper Articles 1927, 1949, 1962-1963, 1967, 1971

Box #8

Miscellaneous Sport Team Paperwork n.d., 1924-1927, 1946-1947

Box #8

Newspaper Clipping 1923

Box #8

Pocket Dictionary n.d.

Box #8

Rotary Boy's Club Basketball Team Photographs 1923, 1927

Box #8

Third Annual Basketball Tournament Program 1946

Box #8

Virginia Jewish News n.d. December 1925

Includes articles by Wolfe

Box #8

Wolfe, Hank Photograph 1935