A Collection in
Special Collections and Archives, James Branch Cabell Library
Collection Number M 172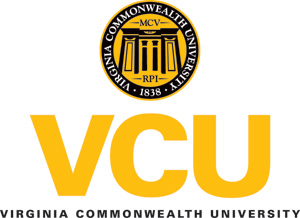 Virginia Commonwealth University, James Branch Cabell Library
Special Collections and Archives
James Branch Cabell Library
Box 842003
Virginia Commonwealth University
Richmond, Virginia 23284-2003
USA
Phone: (804) 828-1108
Fax: (804) 828-0151
Email:
libjbcsca@vcu.edu
URL:
http://www.library.vcu.edu/about/special-collections/cabell/
© 2001 By Copyright Virginia Commonwealth University. All Rights Reserved.
Funding: Web version of the finding aid funded in part by a grant from the National Endowment for the Humanities.
Processed by: Betsy Parkin
Repository
Special Collections and Archives, James Branch Cabell Library, Virginia Commonwealth University
Collection number
M 172
Title
Calvin T. Lucy Papers 1914-1978
Physical Characteristics
18.75 linear feet
Creator
Calvin T. Lucy
Language
English
---
Access
Collection is open for use without restrictions.
Use Restrictions
None
Preferred Citation
Box/folder, Calvin T. Lucy Papers, M 172, Special Collections and Archives, James Branch Cabell Library, Virginia Commonwealth University
Acquisition Information
The collection was donated to the Department by Mr. Lucy's family after his death. An additional .25 feet of material was donated by C.T. Lucy, Jr. in 1993.
Processing Information
Collection processed in May 1987. Finding revised in May 1989 and April 1994.
---
Born in Baltimore, MD, on 8 October 1891, Calvin T. Lucy was educated at Baltimore City College (a public high school for boys) and graduated in 1909. While taking night school classes at BCC in commercial subjects, Lucy also worked at Crown Cork and Seal (1909-1912) in Baltimore. In 1912 he took a job with Reed Tobacco Company (a subsidiary of Laurus and Co.) as office manager and book keeper. Promoted in 1918 to general office manager for Laurus, Lucy left this position to serve in the army during World War I. He resumed his career with Laurus after his discharge and steadily advanced in management.
Given the responsibility of establishing a radio station in Richmond, in 1925, Lucy served as announcer, writer, producer, performer and general manager during the early years of WRVA. Non-commercial until 1928, WRVA then became an affiliate of NBC and C.T. moved into the sales and advertising portion of the operation. He supervised and managed the 5 kw station established in 1929; the 50 kw in 1938, and subsequently rose to Vice President with responsibility for radio and television.
Lucy was active in the broadcasting profession and was an early member of the National Association of Broadcasters. He was the first president of the Virginia Association of Broadcasters and the original chair of the (CBS) Columbia Affiliates Advisory Board. An active citizen in the Richmond community, Lucy was also a member of the Community Fund, the Scottish Rite Masons, the Chamber of Commerce, and of St. Mark's Episcopal Church and its governing body.
Lucy retired from the Laurus Company in 1961 and moved from Richmond to his farm near Ladysmith, VA. During his retirement he played a key role in the establishment of educational television in Richmond by providing technical assistance and served as a general consultant for the project. In 1973 C.T. received an award from the Virginia Association of Broadcasters. Mr. Lucy died on 16 May 1980.
The collection consists of Mr. Lucy's personal correspondence, church files and mementos. Mr. Lucy's professional records for the Laurus Company and WRVA Radio-Television in Richmond, Virginia comprised a large portion of the collection. The materials cover the years 1914 to 1978. Also included in the collection are documents concerning the establishment of educational television in Virginia, several phonograph records, news clippings photographs and travel/historical brochures on Virginia.
Additional personal and professional materials can be found at the Virginia Historical Society.
Arrangement
Materials arranged in chronological order.
Organization
The collection was received partially jumbled and at some point an arrangement was begun by the department but was never completed. The ordering of the collection was begun again in December 1986 and is comprised of the following Series: I-Personal Information and Correspondence 1914-1975; Series II-Church membership 1954-1969; Series III-Correspondence 1916-1978; Series IV-WRVA Radio (program, broadcast and publicity materials) 1926-1961; Series V-WRVA Radio Managerial materials; Series VI--WRVA TV 1952-1968; Series VII-Central Virginia Educational Television (CVETV) 1961-1963; Series VIII--Historical Publications and Materials; Series IX--Miscellaneous n.d.
Additional ordering, photocopying of news clippings and separation of the photographs from the collection will take place as time and staff permit. Several scrapbooks which were donated at a later date by Mr. Lucy's son are located in the oversize area with other scrapbooks.
Personal Information and Correspondence 1914-1975
Box-folder 1:1

Broadcast Pioneers information

Box-folder 1:2

Bryd, Harry Flood Sr. file

Box-folder 1:3

CBS Affiliate Advisory Board 1951

Box-folder 1:4

CBS Affiliate Convention

Box-folder 1:5

CBS Report: Death of F.D.R. April 12, 1945

Box-folder 1:6

Larus and Brothers Co. letters and history

Box-folder 1:7

Mixcellaneous--personal

Box-folder 1:8

Miscellaneous--personal

Box-folder 1:9

Miscellaneous

Box-folder 1:10

Miscellaneous

Box-folder 1:11

National Association of Broadcasters

box-folder 1:12

Postcards !920's-1950's

box-folder 1:13

Radio Stars of Today

box-folder 1:14

State Fair materials--WRVA 1968

box-folder 1:15

Tobacco prices

box-folder 1:16

Tobacco prices and labels

box-folder 1:17

Virginia Association of Broadcasters award 1973

Church membership 1954-1969

box-folder 1:17

St. Mark's 1954-1960

box-folder 1:18

St. Mark's 1956-1961

box-folder 1:19

St. Mark's Expansion Committee 1958

box-folder 1:20

St. Mark's Building Committee 1959-1960

box-folder 1:21

St. Mark's Property Committee 1962-1964

box-folder 2:1

St. Mark's Talley sheets and deposit slips 1963

box-folder 2:2

Diocesan Missionary Society of Virginia 1964-1969

box-folder 2:3

St Mark's Episcopal Church material

box-folder 2:4

National Council of Churches (black manifesto)
box-folder 2:5

Miscellaneous 1916-1917, 1940, 1941

box-folder 2:6

Correspondence 1953-1961

box-folder 2:7

Retirement letters 1961

box-folder 2:8

Correspondence 1961

box-folder 2:9

Correspondence 1963

box-folder 2:10

Correspondence 1964

box-folder 2:11

Correspondence 1965

box-folder 2:12

Correspondence 1966

box-folder 2:13

Correspondence 1967

box-folder 2:14

Correspondence 1968

box-folder 2:15

Correspondence 1969

box-folder 2:16

Correspondence 1970

box-folder 2:17

Correspondence 1970

box-folder 2:18

Correspondence 1971

box-folder 2:19

Correspondence 1972

box-folder 2:20

Correspondence 1973

box-folder 2:21

Correspondence 1974

box-folder 2:22

Correspondence 1975

box-folder 2:23

Correspondence 1976

box-folder 3:1

Correspondence 1977

box-folder 3:2

Correspondence 1977

box-folder 3:3

Correspondence 1978
box-folder 3:4

50,000 kw dedication March 17, 1939

box-folder 3:5

Anniversary publications, etc.

box-folder 3:6

Anniversary programs 1950-1953

box-folder 3:7

30th anniversary Special Feature 1955

box-folder 3:8

30th anniversary publicity and promotion

box-folder 3:9

30th anniversary complete program and celebration

box-folder 3:10

30th anniversary WRVA

box-folder 3:11

35th anniversary

box-folder 3:12

50th anniversary revision sheets

box-folder 3:13

Annual reports, financial agreements, advertising policies 1937-1947

box-folder 3:14

Apple Blossom Festival 1936

box-folder 3:15

Book: All About Amos 'n' Andy, (removed from collection and catalogged 1929

box-folder 3:16

Citations for public service

box-folder 3:17

Commemorative booklets

box-folder 3:18

Commercials/public service announcements

box-folder 3:19

Corn Cob Pipe Club 1926-1936

box-folder 3:20

Corner Stone Material

box-folder 3:21

Dialogue 1934-1936

box-folder 3:22

Dialogue and Daily Radio program 1934-1936

box-folder 3:23

Dialogue 1937-1938

box-folder 3:24

Dialogue 1939

Box-folder 4:1

Dialogue 1940

box-folder 4:2

Dialogue 1941

box-folder 4:3

Dialogue 1942

box-folder 4:4

Dialogue 1943

box-folder 4:5

Dialogue 1944

box-folder 4:6

Dialogue 1945

box-folder 4:7

Dialogue 1946

box-folder 4:8

Dialogue 1947

box-folder 4:9

Dialogue 1948

box-folder 4:10

Dialogue 1949

box-folder 4:11

Dialogue 1950

box-folder 4:12

Dialogue 1951

box-folder 4:13

Dialogue 1952

box-folder 4:14

Dialogue 1953

box-folder 4:15

Dialogue 1954

box-folder 4:16

Dialogue 1955

box-folder 4:17

Dialogue 1956

box-folder 4:18

Early Program Notes

box-folder 4:19

Editorial Opinions

box-folder 4:20

Historical information

box-folder 4:21

Historical material

box-folder 4:22

Historical material

box-folder 4:23

History (rough draft), History of WRVA Broadcasting by Lucy

box-folder 4:24

Manager meeting minutes 1961-1964

box-folder 4:25

Memos and Miscellaneous

box-folder 4:26

Periodicals: Broadcasting; Richmond Magazine Nov. 15, 1935; Mar. 1931

box-folder 4:27

Publicity 1937-1938

box-folder 5:1

Promotional material 1935

Box-folder 5:2

Radio Scripts--Historical events, Virginia History

box-folder 5:3

Radio Speech materials 1937-1946

box-folder 5:4

Radio Speech materials 1937-1946

box-folder 5:5

Special broadcasts "Meet America"

box-folder 5:6

Talent and speakers--Corn Cob Pipe Club 1925-1929
WRVA Managerial materials
box-folder 5:7

Application for 50 kw station

box-folder 5:8

Audience survey 1947-1950

box-folder 5:9

Walter R. Bishop file

box-folder 5:10

Coverage maps 1925-1940

box-folder 5:11

Disaster plan 1957

box-folder 5:12

Notes for speeches to employees n.d.,; names of employees 1928,1940-1961

box-folder 5:13

Obituaries

box-folder 5:14

Program log 1925-1928

box-folder 6:1

Program log 1929-1930

box-folder 6:2

Program log 1931-1932

box-folder 7:1

Promotional material

box-folder 7:2

Radio/Television surveys 1950-1954

box-folder 7:3

Reports, memoranda, 1934-1940

box-folder 7:4

Sales and trends charts 1963-1967

box-folder 7:5

Studio guest passes WWII

box-folder 7:6

Transmitter

box-folder 7:7

Wage scales 1943-1953

box-folder 7:8

WMBG program sheets 1937-1942

box-folder 7:9

Wooden radio tower 1935
WRVA Television 1952-1968
Department manager meeting minutes 1961-1964

box-folder: 7:9

box-folder 7:10

FCC application 1952-1953

box-folder 7:11

FCC application 1953

box-folder 7:12

FCC Television hearing worksheets 1953

box-folder 7:13

General memos 1962-1965

box-folder 7:14

Richmond television 1955-1956

box-folder 7:15

Sales trends and charts 1967-1968

Box-folder 7:16

Television equipment

box-folder 7:17

Television logs 1959-1966
Central Virginia Educational Television 1961-1963
box-folder 8:1

Central Virginia Educational Television (CVETV) 1961

box-folder 8:2

CVETV 1963-1976

box-folder 8:3

CVETV 1977-1978

box-folder 8:4

CVETV incorporation; correspondence 1961; 1962-1963

box-folder 8:5

Application material and correspondence 1962

box-folder 8:6

Board of Directors 1962-1964

box-folder 8:7

Completed FCC application 1963

box-folder 8:8

Correspondence--Thomas C. Boushall 1963

box-folder 8:9

Correspondence--Charles F. Duvall 1961

box-folder 8:10

Correspondence--Charles F. Duvall 1963-1964

box-folder 8:11

Correspondence--W.T. Reed 1961

box-folder 8:12

Correspondence--re B.W. Spiller

box-folder 8:13

Correspondence--D.C. Woods 1962

box-folder 8:14

Equipment proposals 1962-1963

box-folder 8:15

FCC questionaire for directors

box-folder 8:16

General Electric proposal

box-folder 8:17

HEW Conference on ETV 1963

box-folder 8:18

National Educational television--publications 1962

box-folder 8:19

RCA proposals 1962

box-folder 8:20

Revenue estimates; correspondnece with H Willett; FCC application support 1962-1963

box-folder 8:21

Studies; reports 1962-1964

box-folder 8:22

Technical correspondence 1962-1964

box-folder 8:23

Tower and facilities costs 1962
Historical Publications and materials
box-folder 9:1

History--miscellaneous publications

box-folder 9:2

Miscellaneous Virginia history publications

box-folder 9:3

Richmond and Virginia-maps and pamphlets

box-folder 9:4

Richmond history

box-folder 9:5

Civil War centennial
box 10-11

Photographs, clippings, phonograph records, earmuffs (gag Christmas gift)

box 10-11

Certificate of Membership Broadcast Pioneers 1963

Preview edition of LIFE magazine, Sept. 24, 1936

Physical Location: placed on shelf after Box 11

Cartoon (original) by Webster, March 5, 1932

Physical Location: placed in map drawer #25

Certificate presented to Lucy from the Virginia Association of Broadcasters 1958

Physical Location: placed in map drawer #25

Photograph: Acca Temple Chanters 1925

Physical Location: placed in map drawer #25

Photograph: Amos n' Andy arriving in Richmond Feb., 1933

Physical Location: placed in map drawer #25

Photograph: WRVA Radio Staff Christmas party 1948

Physical Location: placed in map drawer #25

Western Union telegram: congratulations on WRVA's 16th birthday, n.d.

Physical Location: placed in map box #25

box 1

Scrapbook 1933-1937

Physical Location: Housed in Scrapbook Area

box 2

Scrapbook 1926-1927

Physical Location: Housed in Scrapbook Area

box 3

Scrapbook 1927-1929

Physical Location: Housed in Scrapbook Area

box 4

Scrapbook 1925-1926

Physical Location: Housed in Scrapbook Area

box 5

Scrapbook 1961-1975

Physical Location: Housed in Scrapbook Area

box 6

Scrapbook 1929-1932

Physical Location: Housed in Scrapbook Area