A Collection in
Special Collections and Archives, James Branch Cabell Library
Collection Number M56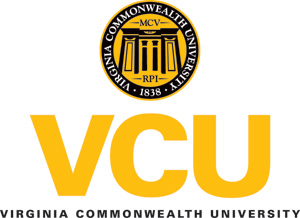 Virginia Commonwealth University, James Branch Cabell Library
Special Collections and Archives
James Branch Cabell Library
Box 842003
Virginia Commonwealth University
Richmond, Virginia 23284-2003
USA
Phone: (804) 828-1108
Fax: (804) 828-0151
Email:
libjbcsca@vcu.edu
URL:
http://www.library.vcu.edu/about/special-collections/cabell/
© 2001 By Copyright Virginia Commonwealth University. All Rights Reserved.
Funding: Web version of the finding aid funded in part by a grant from the National Endowment for the Humanities.
Processed by: Ray Bonis
Repository
Special Collections and Archives, James Branch Cabell Library
Collection number
M56
Title
Samuel Wilbert Tucker Collection 1939-1994, n.d.
Physical Characteristics
.36 linear feet
Language
English
---
Access
Collection is open for use without restrictions
Use Restrictions
None
Preferred Citation
Box/Folder Samuel Wilbert Tucker Collections, M56, Special Collections and Archives, James Branch Cabell Library, Virginia Commonwealth University
Acquisition Information
The materials in this collection were borrowed in 1996 from Julia E. Spaulding Tucker, wife of Samuel W. Tucker, to be photocopied. The originals were returned. Accession number 97/Jul/18
---
Samuel Wilbert Tucker (1913-1990), a Richmond civil-rights lawyer active in desegregation efforts in Virginia in the 1950s and 1960s, was the senior member of the Richmond law firm of Hill, Tucker and Marsh [which included Oliver W. Hill and Henry Marsh]. Tucker was also active in the NAACP, serving as chairman of the legal staff of the Virginia State Conference and representing Virginia, Maryland and the District of Columbia on the National Board of Directors.
Tucker, a native of Alexandria, Virginia, was born June 18, 1913. He graduated from Howard University in 1933 and began practicing law in Alexandria the following year. In 1939 he represented five young African Americans who had attempted to use the Alexandria library. Following a series of cases that left the situation unresolved, the city established a separate library for African Americans. During World War II he served in the 366th Infantry in Italy from 1941-1945. During the 1950s and 1960s, Tucker participated in litigation against more than 50 county and city school boards to compel desegregation of public schools and argued more than 30 cases before the U.S. Court of Appeals. He died October 19, 1990.
The collection contains consists primarily of photocopies of various Virginia newspaper articles on school desegregation efforts in Virginia, from 1960-1964, in which Tucker played a role. The collection also contains newspaper articles on other civil rights issues as well as photocopies of correspondence and other materials.
The large portion of newspaper articles on desegregation efforts in Virginia are arranged chronological and then by topic.
Box-folder 1:1
Correspondence 1961-1994
Primarily letters of praise for Tucker's civil rights efforts
Box-folder 1:2
Lawyer's Magazine"Minorities in the Profession" April 1991
Box-folder 1:3
Marsh, Henry
Box-folder 1:4
Maya Angelou Quote 1994
Box-folder 1:5
Miscellaneous Honors
Box-folder 1:6
Miscellaneous Honors
Tributes to Tucker including a 1994 letter from Judge Robert R. Mehridge to Mrs. S.W. Tucker
Box-folder 1:7
Obituary, Memorial Smauel W. Tucker 1990
Box-folder 1:9
Prince Edward County Changes 1979
Box-folder 1:10
Prince Edward County Gee Paid to Tucker 1963
Box-folder 1:11
Richmond NAACP Newsletter 1986
Box-folder 1:12
Right to Work Editorial 1967
Box-folder 1:13
"26 Years AFter Brown: Tucker Recalls Battle Over Integration"
Richmond Times Dispatcharticle from May 13, 1979 with notes/corrections to the article by Tucker
Box-folder 1:14
The VoiceEditorial 1994
Box-folder 1:15
Newspaper Clippings
n.d., 1994 Judge Cleo Powell, Thelma Atkins Riley, Kansas City
1939, 1961, 1974, 1979 Alexandria Public Library Sit-In, 1939, Thurgood Marshall, Prince Edward County Schools, Tucker on 25 years after Brown, Judge Francis Rivers Memorial
1943 Obituary of Dr. George W. Carver
1960 Effort to disbar Tucker
1960 NAACP
1961
1961 Attempt to disbar Tucker
1961 Charlottesville, Virginia
1961 Lynchburg, Virginia
1961 NAACP
1961 Prince Edward County
1961-1964 Prince Edward County, Tuition Grants
1961-1964 Pupil Placement
1961-1964 Winchester, Richmond Public Facilities, Hampton
1961-1965
1962
1962 Charlottesville, Virginia
1962 Powhatan County, Virginia
1962 Prince Edward County, Virginia
1962 Race mixing, Chesterfield, other localities
1962 Richmond and other localities
1962 Tucker reprimand
1962-1964 Includes Tucker candidacy
1962, 1982 NAACP
1963 Hopewell, Virginia
1963 King and Queen County, Virginia
1963 Lynchburg, including photo of Tucker with Mandoline Thompson, and other localities
1963 Powhatan County, Virginia
1963 Prince Edward County, Virginia
1963 Prince George County, Virginia
1963 Surry County, Virginia
1963 Tucker speech, Richmond newspaper editorials on Spottswood W. Robinson and Richmond Improvement Co-ordinating Council
1963-1964 Charlottesville, Virginia
1964
1964 NAACP, Tucker for Bench
1964 Powhatan County, Virginia
1964 Surry County, Virginia
1964 Voter Registration, Albermarle County, Virginia, and other localities
1964-1965 Prince Edward County, Virginia
1965, June NAACP Legal Defense Fund
1972, 1989 Emporia, Virginia
1985-1990 Tucker, Hill honored