A Collection in
Special Collections and Archives, James Branch Cabell Library
Collection Number M240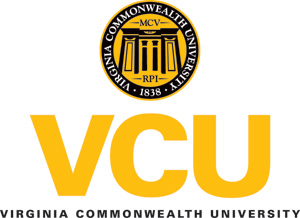 James Branch Cabell Library, Virginia Commonwealth University
Contact Information:
James Branch Cabell Library
Box 842003
Virginia Commonwealth University
Richmond, Virginia 23284-2003
USA
Phone: (804) 828-1108
Fax: (804) 828-0151
Email:
ulsjbcsca@hsc.vcu.edu
URL:
http://www.library.vcu.edu/jbc/speccoll/speccoll.html
Processed by: Ellen Fenton
Funding: Web version of the finding aid funded in part by a grant from the National Endowment for the Humanities.
© 2000 By Copyright Virginia Commonwealth University. All Rights Reserved.
Repository
Special Collections and Archives, James Branch Cabell Library
Collection number
M240
Title
Geoge Stevenson Kemp Papers 1965-1984
Physical Characteristics
7.5 linear feet
Collector
George Stevenson Kemp
Language
English
---
Access
The collection is without restrictions.
Use Restrictions
There are no restrictions.
Preferred Citation
Box/Folder, Papers of George S. Kemp, M240, Special Collections and Archives, James Branch Cabell Library, Virginia Commonwealth University
Acquisition Information
Donated to the Special Collections and Archives Department by Mrs. Wilana Kemp in September 1987. All rights were transferred to Virginia Commonwealth University by Deed of Gift 24 September 1987. Accession Number: 87-MAY-26
Processing Information
Processed by Ellen Fenton, August 1987
---
George Stevenson (Steve) Kemp, Jr. (1916-1986), a native of Richmond, attended public elementary schools, McGuire's School and Washington and Lee University. He went to work in the financial district of Richmond in 1936. In 1939 he joined the brokerage firm of Abbott, Proctor & Paine (later merging to become Paine Webber Inc.) and became a general partner in 1947. Drafted into the Army in 1942, Kemp went to Air Corps officer candidate school and was discharge a captain in 1946. The member of several financial organizations, Kemp was encouraged to run for Richmond City Council in the early 1970s but did not. After his retirement in 1976, Kemp ran for City Couuncil representing the 1st District in 1978, and was re-elected in 1980 and 1982. Kemp did not seek re-election in 1984 but took up the retirement activities he had deferred. Mr. Kemp died 24 June 1986.
---
The collection includes Mr. Kemp's working papers, correspondence, files and reports relating to the city of Richmond (1961-1986). The bulk of the materials focus on the years Mr. Kemp was active in the Richmond City Council (1980-1984).
---
The collection is arranged alphabetically.
---
Box-folder 1:1
Alternate G
Box-folder 1:2
Black Agenda 1980
Box-folder 1:3
Botanical Garden 1983-1984
Box-folder 1:4
CENSUS 1980
Box-folder 1:5
Cheagle 1983
Box-folder 1:6
City Attorney Hefty 1983
Box-folder 1:7
City Council 1978
Box-folder 1:8
City of Richmond 1985-1986
Box-folder 2:1
Claudette McDaniel and Police Morale 1978-1980 1
Box-folder 2:2
Claudette McDaniel and Police Morale 1978-1980 2
Box-folder 2:3
Clean City Commission/'Spring Clean Richmond Week' 1979
Box-folder 2:4
Collective Bargaining 1978-1983
Box-folder 2:5
Correspondence Completed A-K 1978-1983
Box-folder 3:1
Correspondence Completed L-Z 1978-1980
Box-folder 3:2
Council Certification
Box-folder 3:3
Council Member Resumes
Box-folder 3:4
Deese, Manuel--City Manger Correspondence
Box-folder 3:5
Election 1978
Box-folder 3:6
Election 1978 Materials
Box-folder 3:7
Election 1980 Campaign
Box-folder 3:8
Election 1982
Box-folder 3:9
Energy Committee 1979-1982
Box-folder 3:10
Expense Account Committee 1982-1983
Box-folder 3:11
Expenses in Court 1983
Box-folder 3:12
Federated Arts Council
Box-folder 4:1
Finance 1983
Box-folder 4:2
Flood Wall 1978-1982
Box-folder 4:3
Food Bank 1980-1981
Box-folder 4:4
Fourteenth Annual Convention of the National Federation of Financial Analysts Societies
Box-folder 4:5
Freeman Fisher Gosden Day 1981
Box-folder 4:6
Goldman--Education Issues 1981-1983
Box-folder 4:7
H.R. Ordinance 1983
Box-folder 4:8
H.R. Ordinance 1977-1982
Box-folder 4:9
Huguenot Bridge and Connector 1978-1984 1
Box-folder 5:1
Huguenot Bridge and Connector 1978-1984 2
Box-folder 5:2
Industrial Development Authority 1983-1984
Box-folder 5:3
Interstate 295 1979-1983
Box-folder 5:4
Invoices 1980
Box-folder 6:1
Jurisdictions-RCH 1978-1979
Box-folder 6:2
Keith-Three Chopt Project 1982-1983 Federated Arts Council
Box-folder 6:3
King, Martin Luther
Box-folder 6:4
Legal 1978-1983
Box-folder 6:5
Leidinger Affair 1978 Newspaper Clippings
Box-folder 6:6
Leidinger Affair 1978 Correspondence
Box-folder 6:7
Leidinger-Marsh 1978
Box-folder 6:8
Leigh Street Extension 1980-1983
Box-folder 6:9
Lewis Ginter Botanical Garden
Box-folder 7:1
Lockgreen 1985-1986
Box-folder 7:2
Mackenzie-- Richmond News Leader1980
Box-folder 7:3
Marsh 1979-1981
Box-folder 7:4
Marsh 1980-1982 Newspaper Clippings
Box-folder 7:5
Mattox 1980-1981
Box-folder 7:6
Maymont Foundation 1979, 1981
Box-folder 7:7
Mays Valentine JPA/WRC
Box-folder 7:8
Miscellaneous
Box-folder 8:1
Miscellaneous--Marsh and City Council
Box-folder 8:2
Miscellaneous Data--Lockgreen/Windsor Farms 1985
Box-folder 8:3
Miscellaneous Newspaper Articles 1980-1982
Box-folder 8:4
Municipal League Meeting UVA 1978
Box-folder 8:5
Non-Departmental 1981-1982
Box-folder 8:6
Old City Hall 1978-1981
Box-folder 8:7
On the Extension of the Voting Rights Act of 1965
Box-folder 8:8
Parking Meters-Downtown 1981
Box-folder 8:9
Parham-Chippenham Connector 1984
Box-folder 8:10
Parham-Chippenham Connector 1983-1984
Box-folder 9:1
Parham-Chippenham Connector 1983-1984
Box-folder 9:2
Police Morale 1975-1980
Box-folder 9:3
Police Morale Study Newspaper Clippings 1980
Box-folder 9:4
Precious Metals 1981
Box-folder 9:5
Procedures Information 1964, 1978
Box-folder 9:6
Protection Against Crime Bulletins
Box-folder 9:7
R--Rating of Council
Box-folder 9:8
Race Relations Richmond 1980-1984
Box-folder 9:9
RCH Clippings--Jurisdictions
Box-folder 9:10
Real Estate Assessment
Box-folder 10:1
Redistricting City and Newspaper Clippings
Box-folder 10:2
Redistricting City 1979
Box-folder 10:3
Redistricting Clippings
Box-folder 10:4
Redistricting Correspondence 1981-1982
Box-folder 10:5
Redistricting Letter Soliciting for the Department of Justice 1981
Box-folder 11:1
Redistricting Letter 1981
Box-folder 11.2
Referendum RITA "£"2
Box-folder 11:3
Report of the Citizens Crime Committee June 1977
Box-folder 11:4
Retreat 1981-1982
Box-folder 11:5
Richmond City Code 1979-1982
Box-folder 11:6
Richmond Renaissance 1985-1986
Box-folder 12:1
Richmond Renaissance--Minutes
Box-folder 12:2
RITA Expenses 1980-1981
Box-folder 12:3
River Road--Huguenot 1980-1984
Box-folder 12:4
Sauer's Garden 1978-1981
Box-folder 12:5
School Board 1978-1983
Box-folder 13:1
Selection Committee--City Manager
Box-folder 13:2
Speeches/Remarks 1978-1981
Box-folder 13:3
Stony Point Development 1982-1984
Box-folder 13:4
Summary of Issues--Divestiture South Africa 1985
Box-folder 13:5
Tangible Personal Property 1979-1981
Box-folder 13:6
Teams for Progress 1978-1982
Box-folder 13:7
Three Chopt Project
See also Keith Three Chopt Project
Box-folder 13:8
Trash--Landfills Recycling 1979
Box-folder 14:1
Virginia Municipal League 1983
Box-folder 14:2
Voting Rights
See On extension of Voting Rights Act
Box-folder 14:3
West--Mayor of Richmond 1982-1983
Box-folder 14:4
West Cary Street Neighborhood Club 1980-1981
Box-folder 14:5
Williams, Geline 1984
Box-folder 14:6
Windfall Profits Tax 1978-1980
Box-folder 14:7
Windsor Farms/Lockgreen 1961, 1982-1985
Box-folder 14:8
1984-1986 Proposed General Fund
Miscellaneous Booklets
Assessing Real Estate
Census 1980
Charter of Richmond Virginia
City of Richmond Telephone Directory
Confederate Military Hospitals in Richmond
Election Summary Totals 1977-1978
Huguenot and River Roads Stage Report
Potential Corporate Contributors 1979-1980
Richmond Information