A Collection in
Special Collections
The University of Virginia Library
Accession Number 12815 -c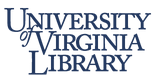 Special Collections, University of Virginia Library
Albert and Shirley Small Special Collections Library
University of Virginia
Charlottesville, Virginia 22904-4110
USA
Phone: (434) 243-1776
Fax: (434) 924-4968
Reference Request Form:
https://small.lib.virginia.edu/reference-request/
URL:
http://small.library.virginia.edu/
© 2008 By the Rector and Visitors of the University of Virginia. All rights reserved.
Processed by: Special Collections Staff
Repository
Special Collections, University of Virginia Library
Accession Number
12815 -c
Title
Papers of Nathaniel Howell
Physical Characteristics
Language
English
---
Access Restrictions
There are no restrictions.
Use Restrictions
See the University of Virginia Library's use policy.
Preferred Citation
Papers of Nathaniel Howell, Accession #12815 -c, Special Collections, University of Virginia Library, Charlottesville, Va.
Acquisition Information
These papers were given to the University of Virginia Library by W. Nathaniel Howell, Director of the Arabian Peninsula and Studies Program, University of Virginia, on August 25, 2005.
---
Nathaniel Howell was born in Portsmouth, Virginia, on September 14, 1939, to Wilson Nathaniel Howell, Sr. (1909-1982) and Josephine E. Howell. He attended Norfolk County schools including Churchland High School, Norfolk, Virginia, where he graduated in 1957. Howell then attended the University of Virginia, receiving a B.A. degree in Foreign Affairs with Honors in 1961 and a Ph.D. in Foreign Affairs in 1965. At the University, he also served as a part-time instructor in the Woodrow Wilson Department of Government and Foreign Affairs, 1964-1965.
Howell entered the Foreign Service in 1965, attending the State Department Foreign Service Institute's Basic Foreign Officers' Course from August through October, 1965 as part of the 68th Class. He first served abroad in Cairo, 1966-1967 as the Executive Assistant to the Ambassador. He was then assigned to the North Atlantic Treaty Organization in Paris and Brussels, Belgium, as a Political Officer with the U.S. Mission (1967-1968) and in the Department as Egyptian Analyst in the Bureau of Intelligence and Research (1968-1970). After completion of his Arabic language study at the Foreign Service Institute in Beirut, Howell became the Deputy Principal Officer and Chief of the Economic/Commercial Section in Abu Dhabi, United Arab Emirates (1972-1974) before his return to Beirut as Political Officer (1974-1976). Beginning in 1976, Howell served as Country Officer for Lebanon, Deputy Director of the Office of Iraq, Jordan, Lebanon and Syria Affairs (NEA/ARN), 1977-1979, and Special Assistant to the Assistant Secretary of State for Near East and South Asian Affairs.
Beginning in 1980, he served as the Director of the Office of Iraq, Jordan, Lebanon and Syria Affairs (NEA/ARN) in the Department of State. He left in July 1982 to attend the National War College in Washington, D.C. where he co-authored an award-winning strategy essay. In August 1983, he assumed his position as Deputy Chief of Mission in Algiers, where he remained until August 1985. Following his service in Algiers, Howell became Political Advisor (POLAD to the Commander-in-Chief, Central Command (USCENTCOM), McDill Air Force Base, Florida. Howell served as Ambassador to Kuwait 1987 August until December of 1990, during the time of the Iraqi Invasion. Howell and Roberta Culbertson have written a book about that arduous time in his career, called Siege.
Howell retired from the Foreign Service of the United States in December 1992. During 1991-1992, he was assigned to the University of Virginia as Diplomat-in-Residence in the Woodrow Wilson Department of Government and Foreign Affairs. Howell became the John Minor Maury Jr. Professor of Public Affairs at the University of Virginia, where he also serves as the Director of the Institute for Global Policy Research and the Arabian Peninsula and Gulf Studies Program.
Nathaniel Howell has been awarded the Department of State Superior Honor Award (1967), the Meritorious Honor Award (1976), the Secretary of State Award for Valor (1977 and 1991), the Presidential Meritorious Service Award for members of the Senior Foreign Service (1991), and the Secretary of Defense Distinguished Civilian Service Medal (1988). In 1992, he was awarded the Kuwait Decoration with Sash of the First Class by the Amir of Kuwait for his actions during and after the Iraqi invasion. He married Margie Anne Saunders and they had two sons.
This collection consists of the papers of U.S. Ambassador W. Nathaniel Howell, 1956-2004, ca. 2,685 items (10 boxes, ca. 5 linear feet) and chiefly contain activities and correspondence files from his tenure at the University of Virginia, 1992-1999. His foreign service papers include daily calendars, 1979-1989; speeches and public statements; photographs from diplomatic receptions in Kuwait, photographs of Beirut during the Lebanese Civil War, 1975-1976, and photographs of activities at the U.S. embassy during the Iraqi occupation, 1990-1991.
The papers also contain two audiocassettes taped shortly after Howell returned from the 1991 siege of the U. S. embassy in Kuwait. An interview and a global press conference with KQV news in Pittsburgh discuss the siege, Saddam Hussein, and the future of Kuwait. At the Highlands International Issues Forum he discusses ethnic and religious conflicts in the Middle East; cyclical religious fundamentalism; nomads versus city dwellers; Kurds; Saddam Hussein and the invasion of Kuwait; the interests of the U.S. in Israel, the prevention of conflict, and oil access; and the goals of the U.S. in the Gulf War .
The papers also contain videocassettes of interviews including a March 2005 episode of the TV show "Tout en Français" in which Howell as Director of the Institute for Global Research Policy discuss the twinning of Charlottesville with a French city; an untitled video contain a 2003 interview with Kuwaiti businessman Aadul Husain Marafie; and "What's at stake?" a Virginia Currents election special, October 2004, discussing key political issues, particularly Iraq.
In addition there are calling cards; photographs of family trips, 1975 and 2001, and of student days at the University of Virginia.
This collection is arranged in three series: Series I: Activities/Correspondence and Topical Files (Boxes 1-6); Series II: Memoranda Books (Box 6); and Series III: Photographs and Photograph Albums (Boxes 7-10). Folders are arranged alphabetically by heading within each series and then by date within folders.
Series I: Activities/Correspondence and Topical Files
Series II: Memoranda Books
Series III: Photographs and Photograph Albums