A Collection in
Special Collections
The University of Virginia Library
Accession Number 9828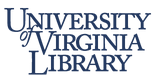 Special Collections, University of Virginia Library
Albert and Shirley Small Special Collections Library
University of Virginia
Charlottesville, Virginia 22904-4110
USA
Phone: (434) 243-1776
Fax: (434) 924-4968
Reference Request Form:
https://small.lib.virginia.edu/reference-request/
URL:
http://small.library.virginia.edu/
© 2010 By the Rector and Visitors of the University of Virginia. All rights reserved.
Processed by: Special Collections Staff
Repository
Special Collections, University of Virginia Library
Accession Number
9828
Title
Papers of Thomas Jefferson and the Randolph Family 1784-1918
Physical Characteristics
The collection consists of 92 items.
Language
English
---
Access Restrictions
There are no restrictions.
Use Restrictions
See the University of Virginia Library's use policy.
Preferred Citation
Papers of Thomas Jefferson and the Randolph Family, Accession #9828, Special Collections, University of Virginia Library, Charlottesville, Va.
Acquisition Information
The collection was deposited in the library by Mary Kirk Moyer of Geneva, N.Y., 1972 November 16.
---
The majority of the Jefferson items are financial papers, including accounts with James Monroe, although a few convey family news. The remainder of the collection is an assortment of correspondence and miscellaneous papers of the Randolph family. It contains financial papers, printed reminiscences, obituary notices, poetry, and architectural drawings.
Topics include the publication of books by Thomas Jefferson Randolph and Sarah Nicholas Randolph, the settling of Jefferson's estate, refutation of libel against Jefferson by overseer Edmund Bacon in Parton's biography, the Edgehill school run by the Randolph sisters, and the last illnesses and deaths of several family members.
Correspondents include John Barnes, William Bernard, Sue B. Blackburn, Mary Jefferson Bolling, Sidney S. Nicholas Carr, Reuben Clarkson, Joseph Coolidge, Susan Coolidge, John Dunlop, Francis Eppes, Maria Jefferson Eppes, John S. H. Fogg, Paul Leicester Ford, Eleanora Wayles Randolph Harrison, Maria Jefferson Carr Randolph Mason, and Caroline Ramsay Randolph.
Other correspondents include Cary Ruffin Randolph, Cornelia Jefferson Randolph, Jane Hollins Nicholas Randolph, Martha Jefferson Randolph, Meriwether Lewis Randolph, Cary Anne Nicholas Randolph Ruffin, Eliza McDonald Ruffin, Eliza McDonald Ruffin, John Speyer, Jefferson Randolph Taylor, Patty Taylor, Nicholas Philip Trist, and William Fanning Wickham.
---
Series 1: Papers of Thomas Jefferson
Series 2: Papers of the Randolph Family